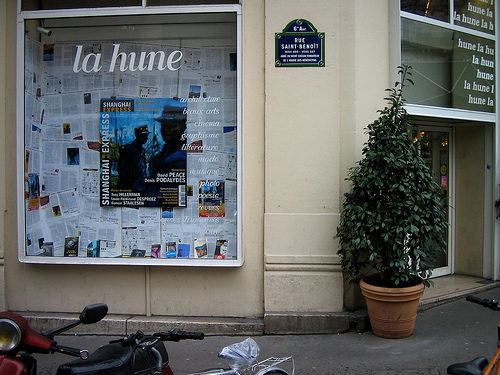 LA HUNE - PARIS
This bookstore is part of the history of Saint-Germain des Prés. Max Ernst, André Breton, poet Henri Michaux as well as hundreds of other artists through the decades have liked to come here. Push the door, next to the Café de Flore and head straight for the mezzanine, where all the art books are. You are almost sure to find anything you are looking for, even the most obscure title. It was renovated in 1992 by designer Sylvain Dubuisson.
50, rue de Rennes. 75006. 01 45 48 18 08) 170, Blvd Saint-Germain. 75006. 01 45 48 35 85. Mo Saint-Germain des Prés.
APRIL /MAY

COON BIDNESS: NEW GREG TATE MAGAZINE
subscription only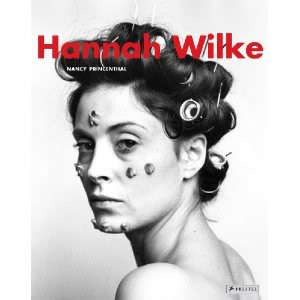 NANCY PRINCENTHL, HANNAH WILKE, Prestel USA
MICHAEL PERRY, THE ART OF NOT MAKING, NEW ARTIST /ARTISAN RELATIONSHIP, THAMES & HUDSON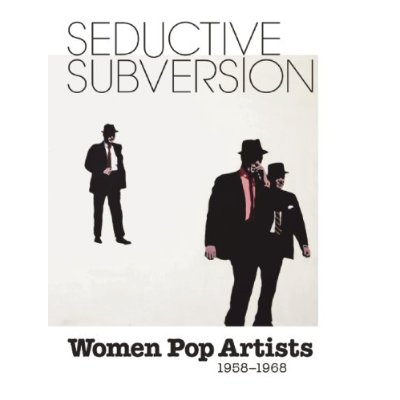 SID SACHS(EDITOR)/KALLIOPI MINIUDAKI ( EDITOR), SEDUCTIVE SUBVERSION: WOMEN POP ARTISTS 1958-1968, ABBEVILLE PRESS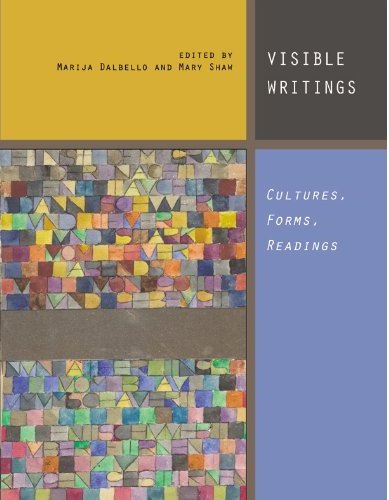 MARIA DALBELLO (EDITOR) / MARY SHAW (EDITOR), VISIBLE WRITINGS: CULTURES, FORMS, READINGS, RUTGERS UNIVERSITY PRESS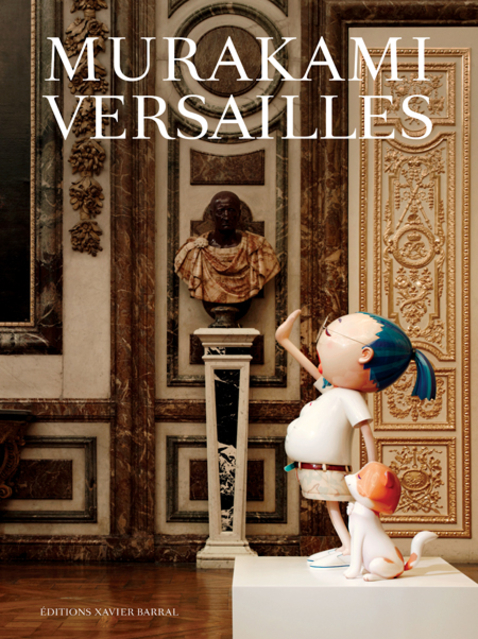 PHILLIPE DAGEN/JILL GASPARINA/ LAURENT LE BON/ CEDRIC DELSAUX, MURAKAMI VERSAILLES, EDITIONS XAVIER BARRAL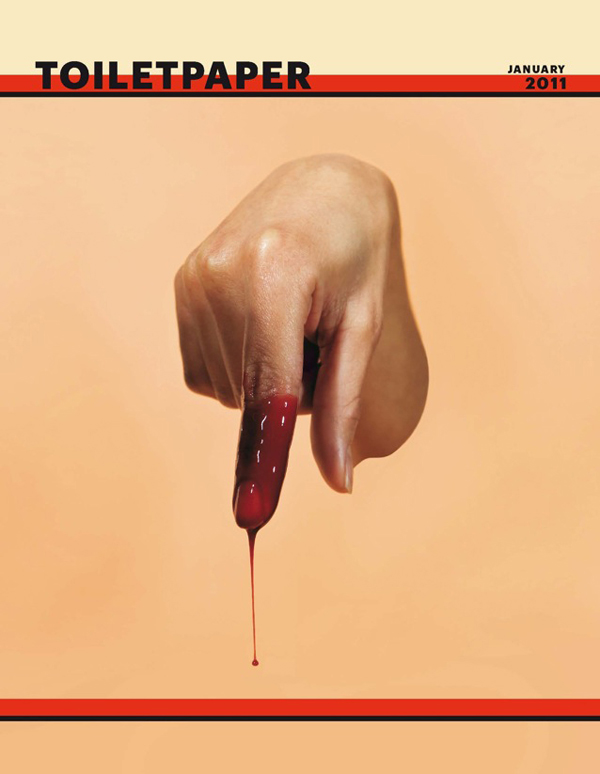 MAURIZIO CATELAN/ PIERPAOLO FERRARI, TOILET PAPER, DESTE FOUNDATION FOR CONTEMPORARY ART IN ATHENS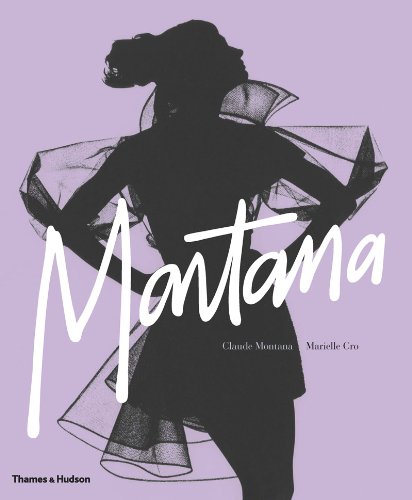 CLAUDE MONTANA / MARIELLE CRO, CLAUDE MONTANA FASHION RADICAL, THAMES & HUDSON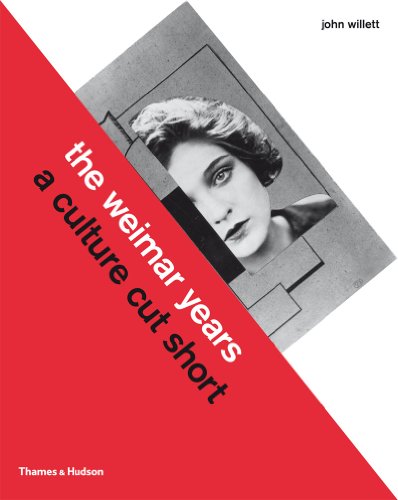 JOHN WILLET, THE WEIMAR YEARS:A CULTURE CUT SHORT, THAMES& HUDSON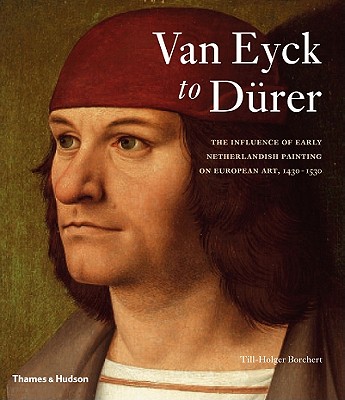 TILL - HOGLER BORCHERT, VAN EYCK TO DURER: THE INFLUENCE OF EARLY NETHERLANDISH PAINTING IN EUROPEAN ART, 1430 - 1530, THAMES & HUDSON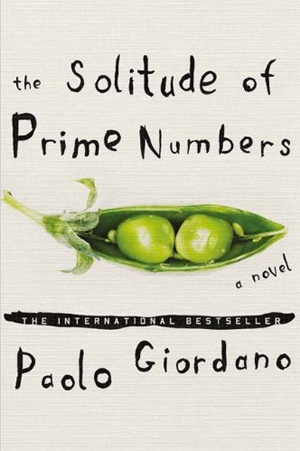 PAOLO GIORDANO, THE SOLITUDE OF PRIME NUMBERS, PENGUIN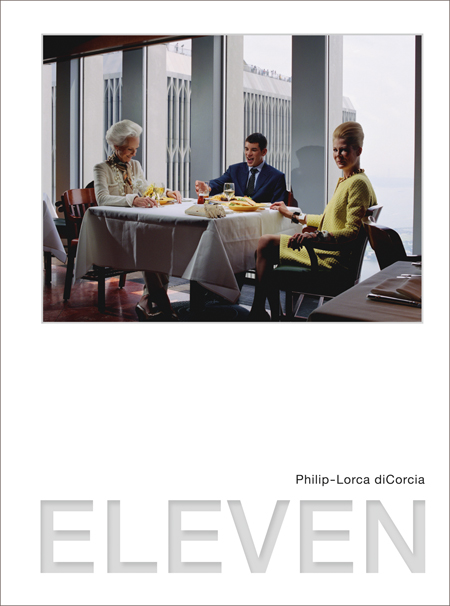 DENNIS FREEDMAN (EDITOR), PHILIP-LORCA diCORCA, ELEVEN-W STORIES 1997-2008, Freedman Damiani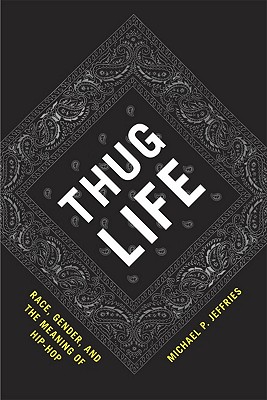 MICHAEL P. JEFFRIES, THUG LIFE, GENDER, AND THE MEANING OF HIP HOP, UNIVERSITY OF CHICAGO PRESS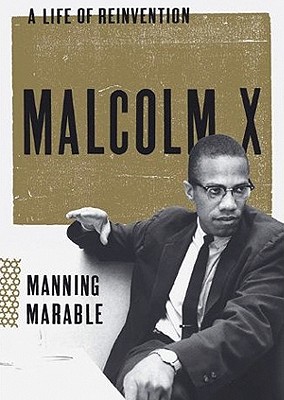 MANNING MARABLE, MALCOLM X: A LIFE OF REINVENTION, VIKING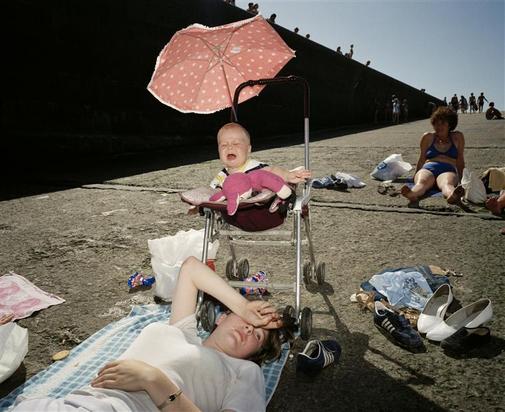 MARTIN PARR & RIMALDAS VIKSRAITIS, THE REAL WORLD, KAUNAS PHOTOGRAPHY GALLERY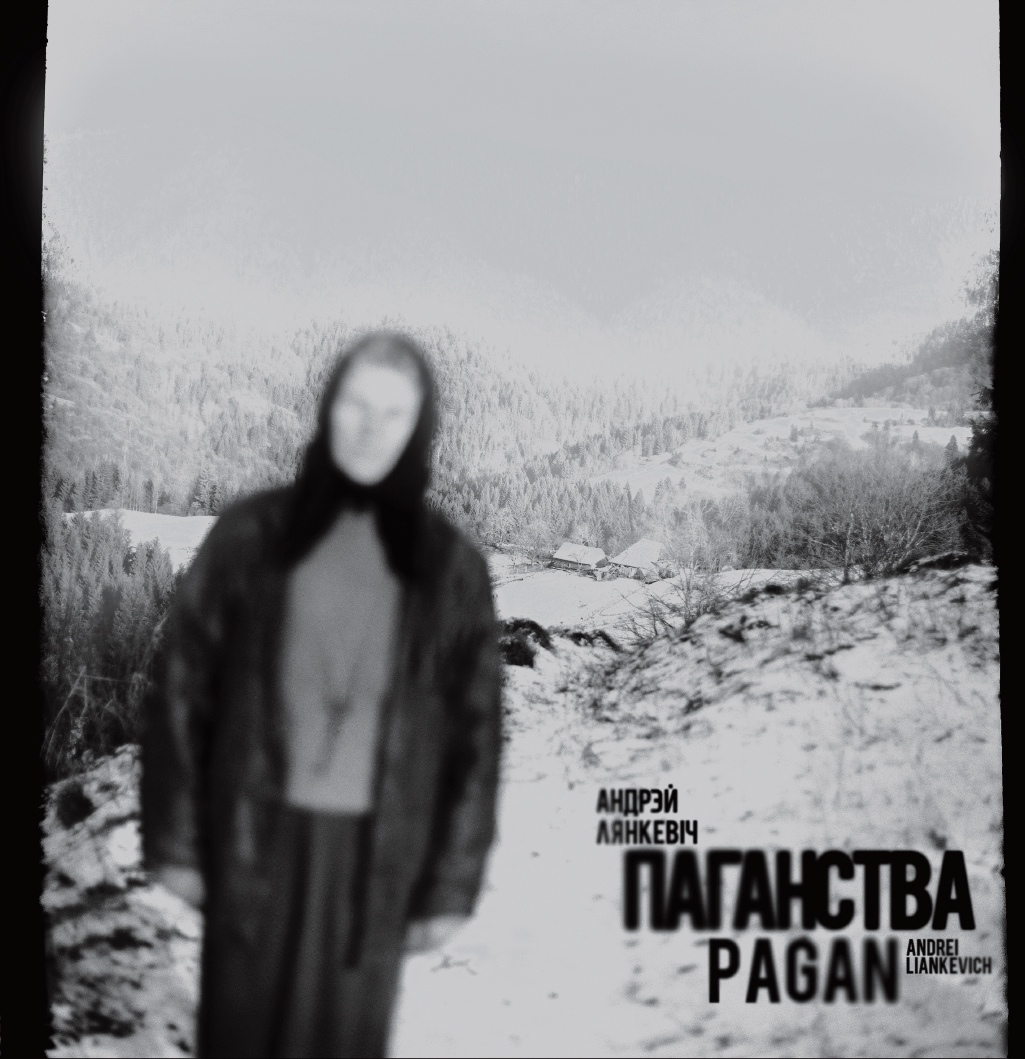 ANDREI LIANKEVICH, PAGAN, (selfpublished)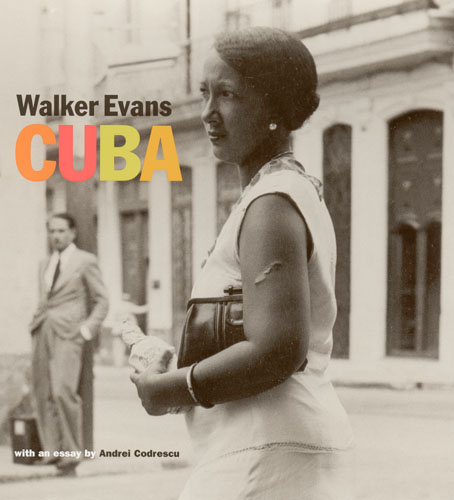 ANDREI CODRESCU/ JUDITH ELLER, WALKER EVANS: CUBA, GETTY PUBLICATIONS (PBK)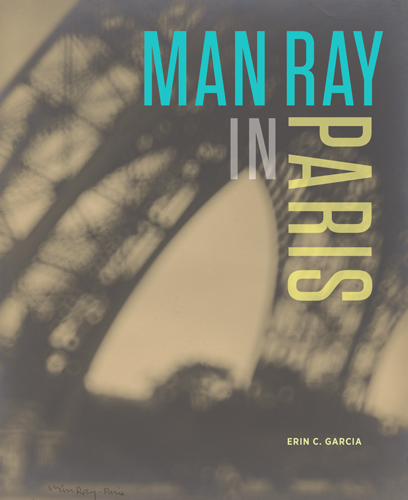 ERIN C. GARCIA, MAN RAY IN PARIS, GETTY PUBLICATIONS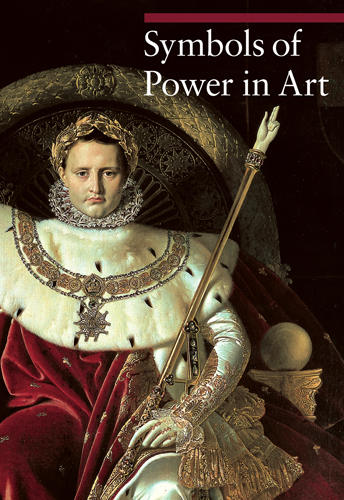 PAOLOA RAPELLI, SYMBOLS OF POWER IN ART, GETTY PUBLICATIONS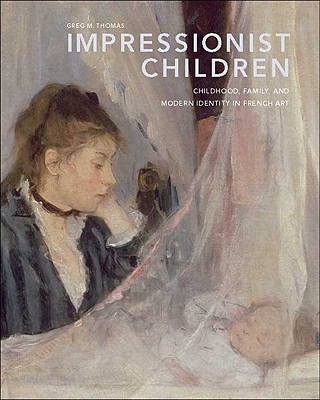 GREG M THOMAS, IMPRESSIONIST CHILDREN, CHILDHOOD, FAMILY, AND MODERN IDENTITY IN FRENCH ART, YALE UNIVERSITY PRESS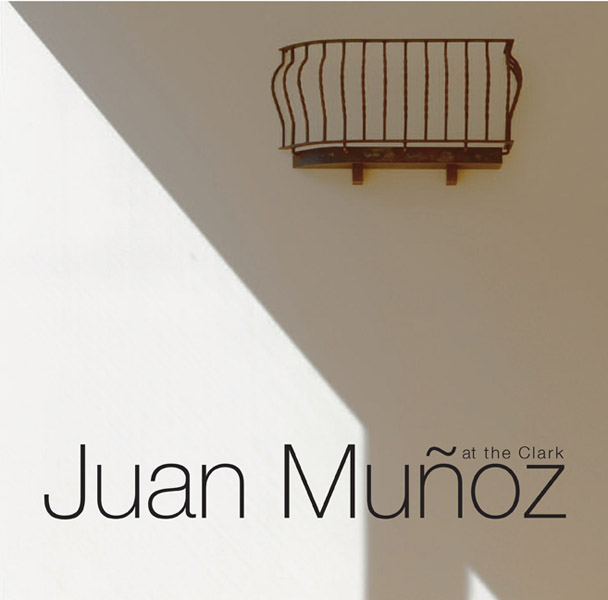 CAREMEN GIMENEZ/ DAVID BRESLIN/MICHAEL AGEE, JUAN MUNOZ AT THE CLARK, YALE UNIVERSITY PRESS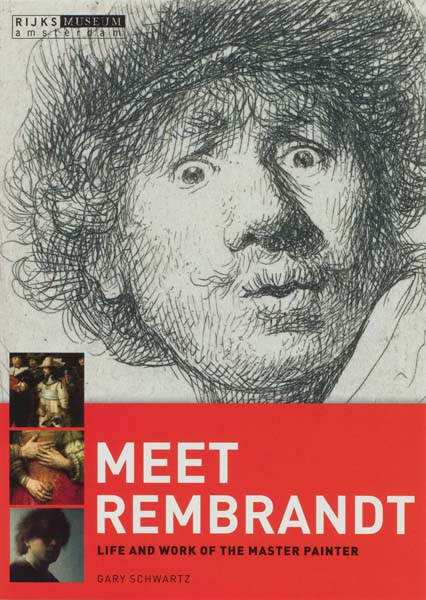 GARY SCHWARTZ, MEET REMBRANDT: LIFE AND WORK OF THE MASTER PAINTER, YALE UNIVERSITY PRESS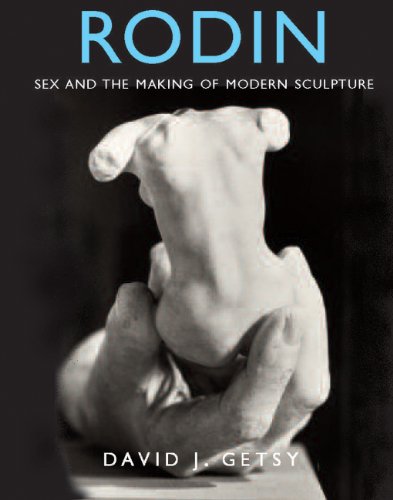 DAVID J. GETSY, RODIN: SEX AND THE MAKING OF MODERN SCULPTURE, YALE UNIVERSITY PRESS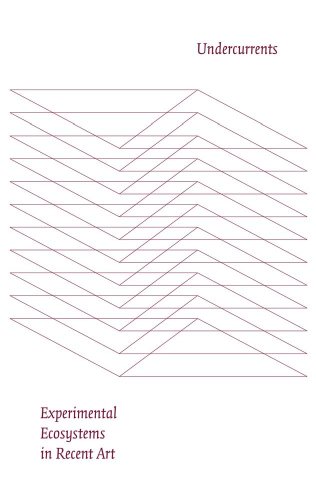 ANIK FOURNIER/ MICHELLE LIM/ AMANDA PARMER/ ROBERT WUILFE,
UNDERCURRENTS, EXPERIMENTAL ECOSYSTEMS IN RECENT ART,
YALE UNIVERSITY PRESS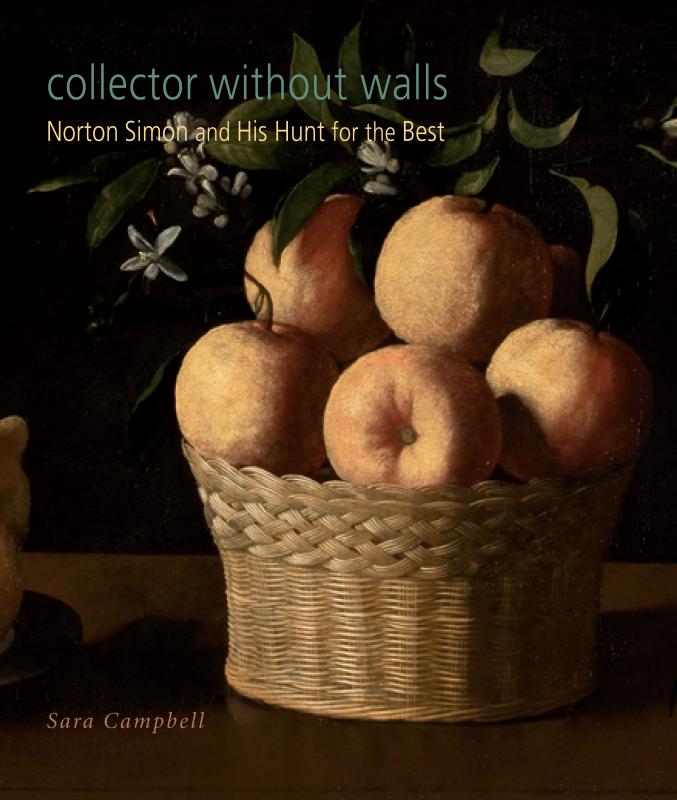 SARA CAMPBELL, COLLECTOR WITHOUT WALLS: NORTON SIMON AND HIS HUNT FOR THE BEST, YALE UNIVERSITY PRESS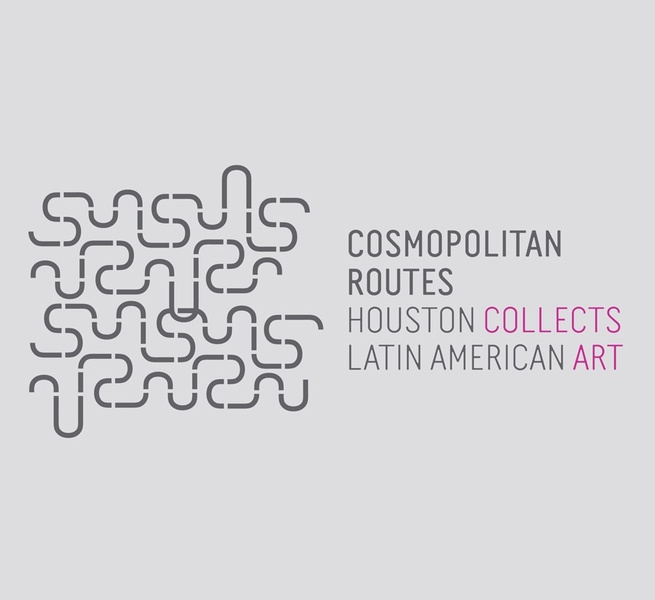 GILBERT VICARIO (EDITOR), COSMOPOLITAN ROUTES :HOUSTON COLLECTS LATIN AMERICAN ART, YALE UNIVERSITY PRESS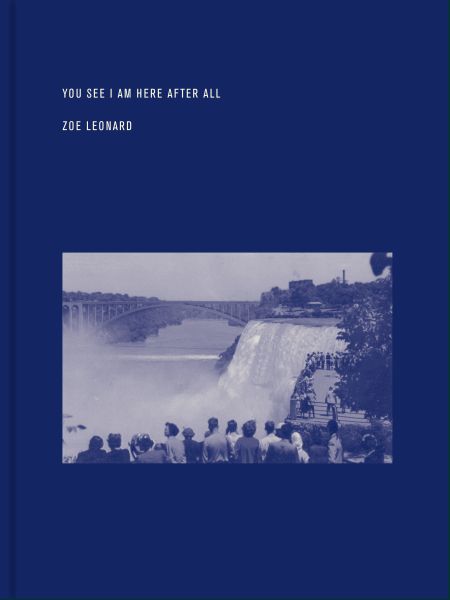 ZOE LEONARD, ZOE LEONARD: YOU SEE I AM HERE AFTER ALL, YALE UNIVERSITY PRESS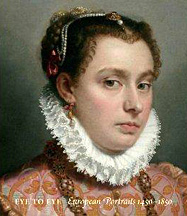 RICHARD RAND/ KATHLEEN M MORRIS, EYE TO EYE EUROPEAN PORTRAITS 1450-1850, YALE UNIVERSITY PRESS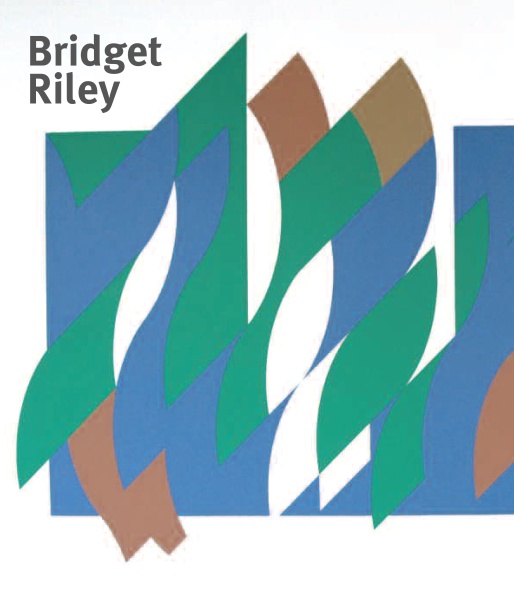 COLIN WIGGINS/ MICHAEL BRACEWELL / MARLA PRATHER, BRIDGET RILEY, YALE UNIVERSITY PRESS
MARCIA B. HALL, THE SACRED IMAGE IN THE AGE OF ART: TITIAN, TINTORETTO BAROCCI, EL GRECO, CARAVAGGIO, YALE UNIVERSITY PRESS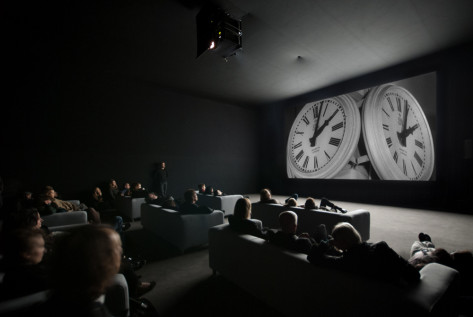 WHITNEY MUSEUM OF AMERICAN ART, CHRISTIAN MARCLAY: FESTIVAL, YALE UNIVERSITY PRESS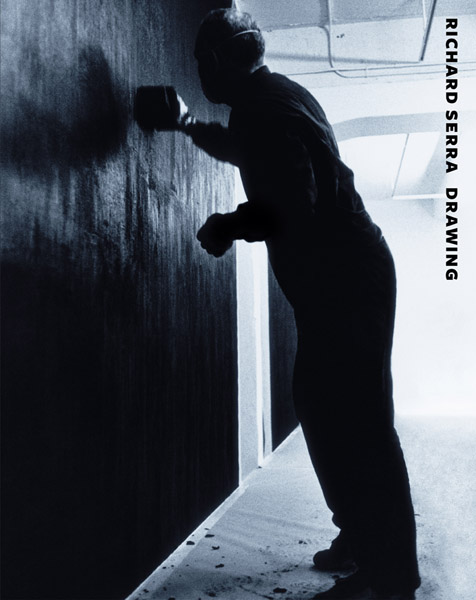 GARY GARRELS/ BERNICE ROSE/ MICHELLE WHITE, RICHARD SERRA DRAWING: A RETROSPECTIVE, YALE UNIVERSITY PRESS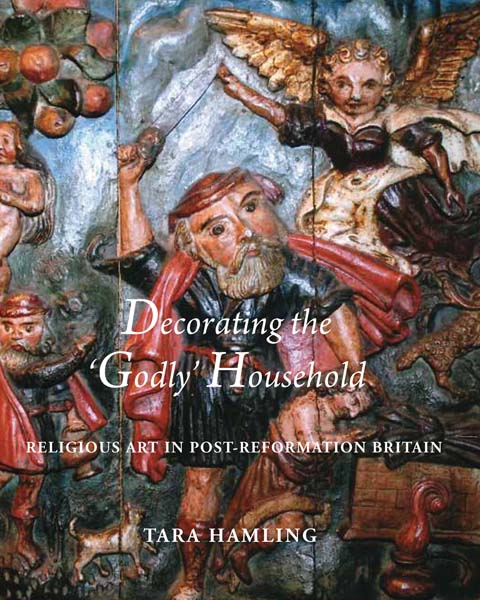 TARA HAMLING, DECORATING THE "GODLY" HOUSEHOLD: RELIGIOUS ART IN POST-REFORMATION BRITAIN, YALE UNIVERSITY PRESS

ELIZABETH COWLING/NEIL COX/ SIMONETTA FRAQUELLI/SUSAN GRACE GALASSI/ CHRISTOPHER RIOPELLE/ANNE ROBBINS, PICASSO CHALLENGING THE PAST, YALE UNIVERSITY PRESS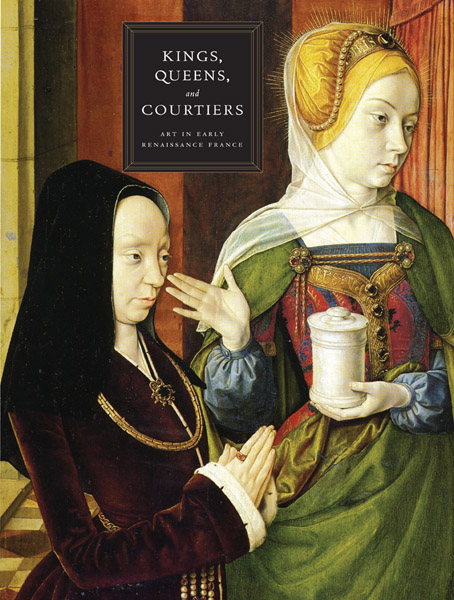 MARTHA WOLFF (EDITOR), KINGS , QUEENS , AND COURTIERS: ART IN EARLY RENAISSANCE FRANCE, YALE UNIVERSITY PRESS

RUTH FINE / JACQUELINE FRANCIS, ROMRE BEARDEN, AMERICAN MODERNIST, YALE UNIVERSITY PRESS

ALEXANDER NEMEROV, TO MAKE A WORLD: GEORGE AULT AND 1940S AMERICA, YALE UNIVERSITY PRESS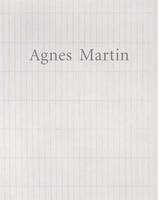 LYNNE COOKE/ KAREN KELLY ( EDITORS), AGNES MARTIN, YALE UNIVESITY PRESS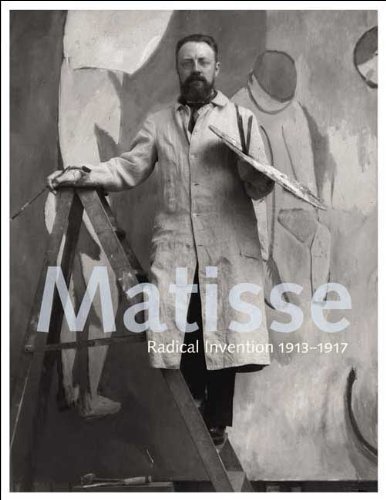 STEPHANIE D'ALESSANDRO / JOHN ELDERFIELD, MATISSE: RADICAL INVENTION, 1913-1917, YALE UNIVERSITY PRESS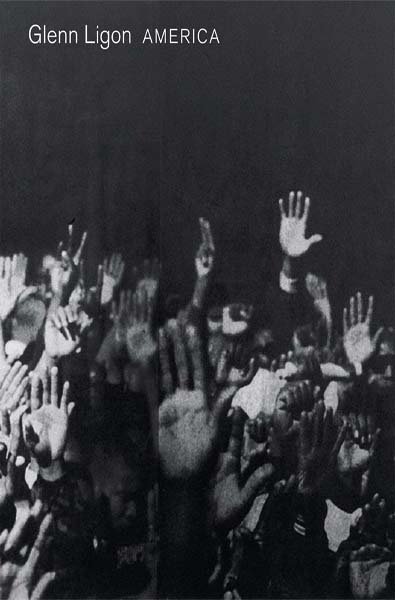 SCOTT ROTHKOPF (EDITOR), GLENN LIGON:AMERICA, YALE UNIVERSITY PRESS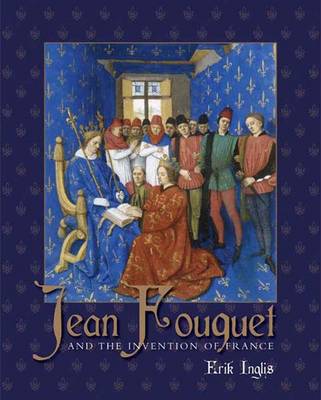 ERIK INGLIS, JEAN FOUQUEST AND THE INVENTION OF FRANCE ART AND NATION AFTER THE HUNDRED YEARS WAR, YALE UNIVERSITY PRESS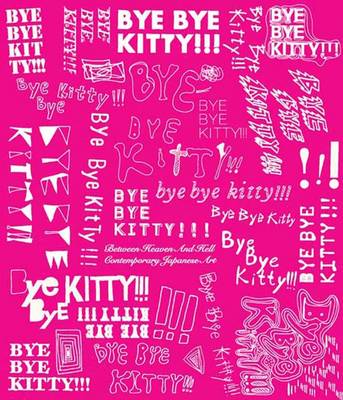 DAVID ELLIOTT/ TETSUYA OZAKI, BYE BYE KITTY !!! BETWEEN HEAVEN AND HELL IN CONTEMPORARY JAPANESE ART, YALE UNIVERSITY PRESS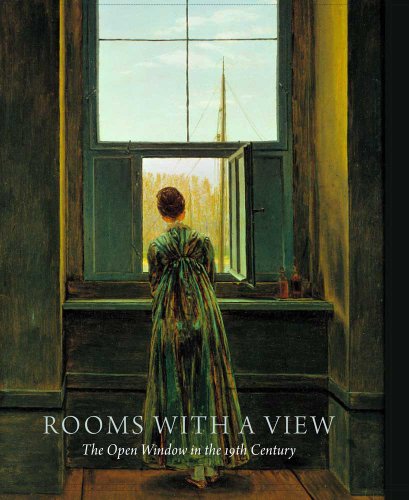 SABINE REWALD, ROOMS WITH A VIEW: THE OPEN WINDOW IN THE 19TH CENTURY, YALE UNIVERSITY PRESS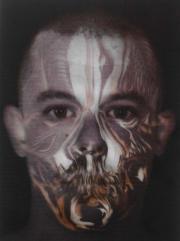 ANDREW BOLTON, ALEXANDER MCQUEEN: SAVAGE BEAUTY, YALE UNIVERSITY PRESS
LLOYD DE WITT, REMBRANDT AND THE FACE OF JESUS, YALE UNIVERSITY PRESS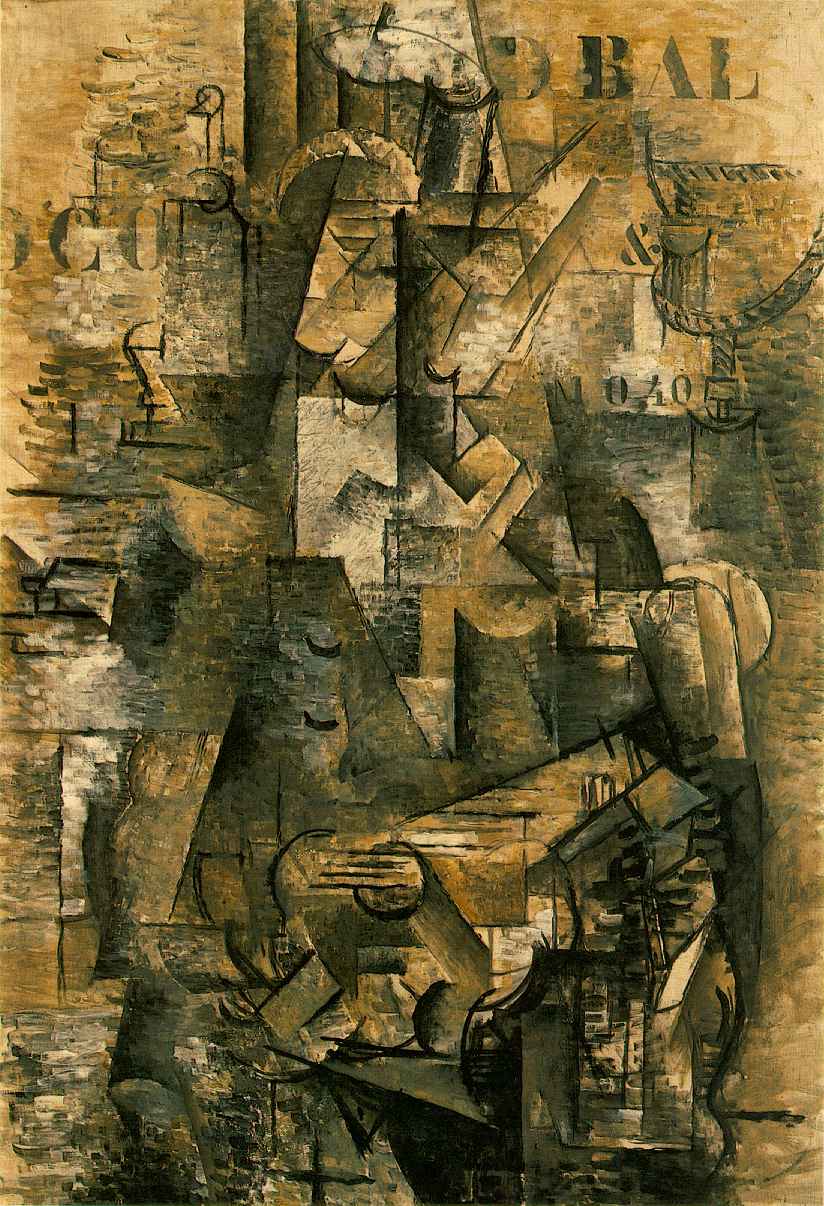 EIK KAHNG/ CHARLES PALERMO/ HARRY COOPER/ ANNIE BOURNEUF/ CHRISTINE POGGI/ CLAIRE BARRY/ BART J.C. DEVOLDER, PICASSO AND BRAQUE: THE CUBIST EXPERIMENT, 1910-1912, YALE UNIVERSITY PRESS

MICHAEL FRIED, FOUR HONEST OUTLAWS: SALA , RAY, MARIONI, GORDON, YALE UNIVERSITY PRESS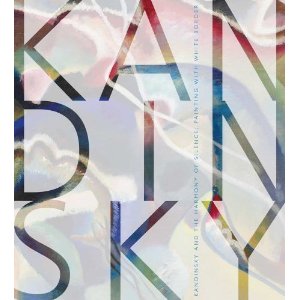 ELSA SMITHGALL (EDITOR),
KANDINSKY AND THE HARMONY OF SILENCE: PAINTING WITH WHITE BORDER,
YALE UNIVERSITY PRESS

DAVID FRANKLIN AND SEBASTIAN SCHUTZE, CARAVAGGIO AND HIS FOLLOWERS IN ROME, YALE UNIVERSITY PRESS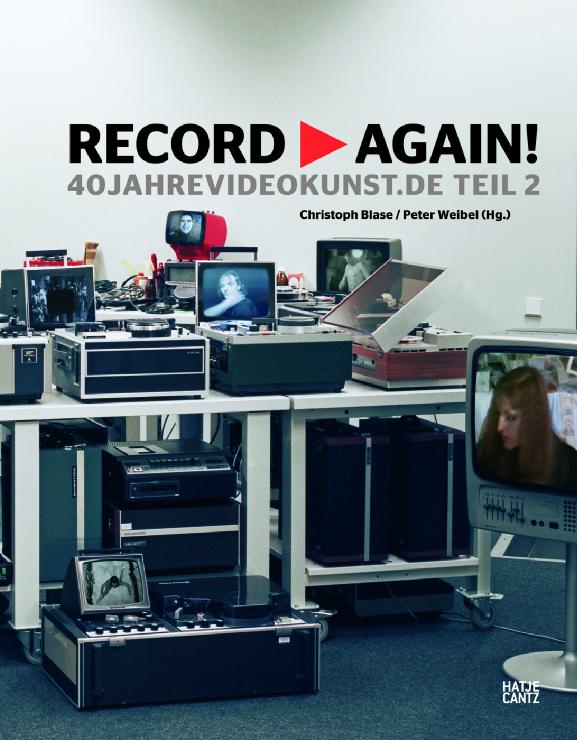 PETER WEIBEL/CHRISTOPH BLASE,
RECORD>AGAIN! 40 YEARSVIDEOART, DE -PART 2,
HATJE CANTZ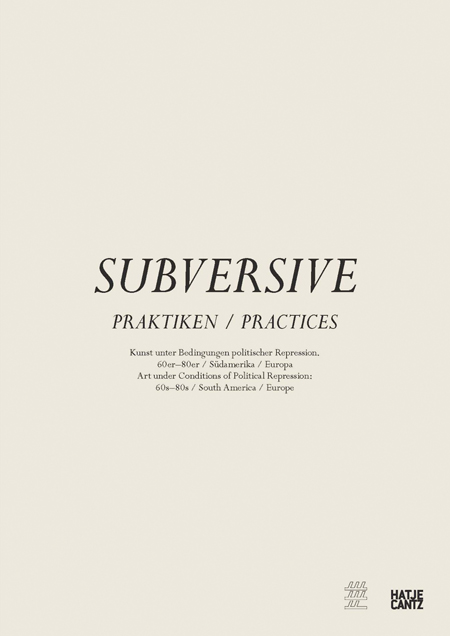 HANS D. CHRIST, SUBVERSIVE PRACTICES: ART UNDER CONDITIONS OF POLITICAL REPRESSIONS 60S-80S S.AMERICA & EUROPE, HATJE CANTZ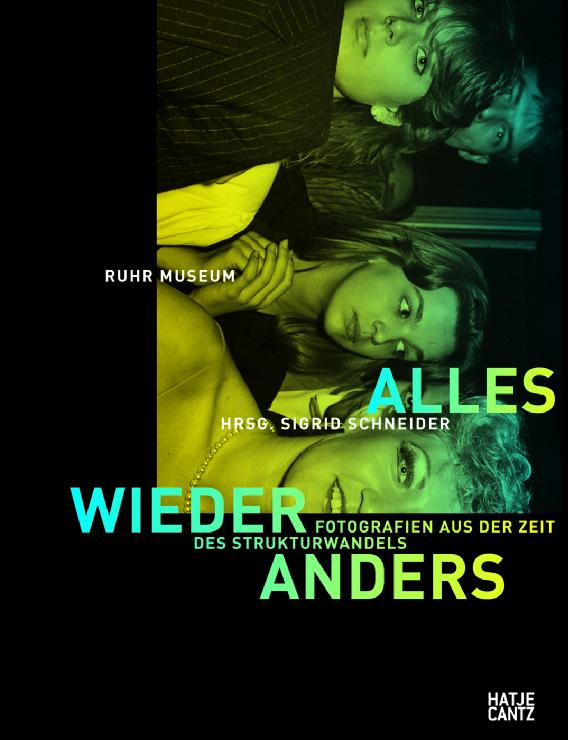 SIGRID SCHNEIDER,
ALLES WIEDER ANDERS: FOTOGRAFIEN AUS DER ZEIT DES STRUKURWANDERLS,
HATJE CANTZ

LUCA CAMPIGOTTO, MY WILD PLACES, HATJE CANTZ

MAX HOLLEIN/ BETTINA ERCHE/KLAUS HERDING (CO-EDITORS), COURBET: A DREAM OF MODERN ART, HATJE CANTZ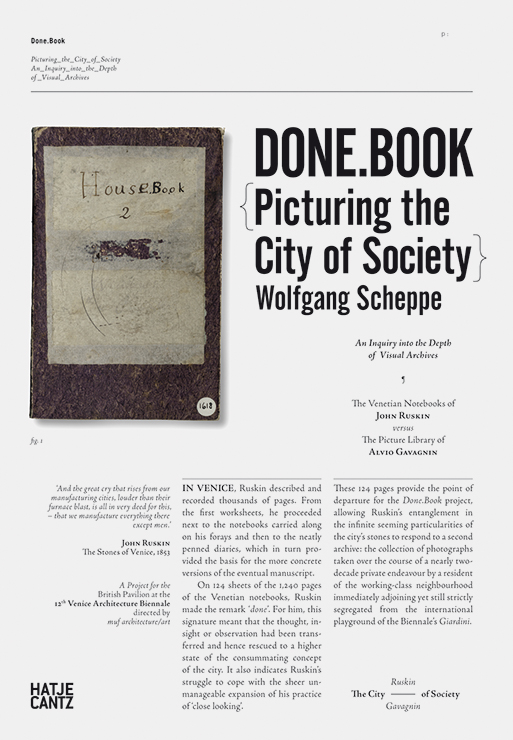 WOLFGANG SCHEPPE, DONE.BOOK PICTURING THE CITY OF SOCIETY: AN INQUIRY INTO THE DEPTH OF VISUAL ARCHIVES:THE VENETIAN NOTEBOOKS OF JOHN RUSKIN VERSUS THE PICTURE LIBRARY OF ALVIO GAVAGNIN, HATJE CANTZ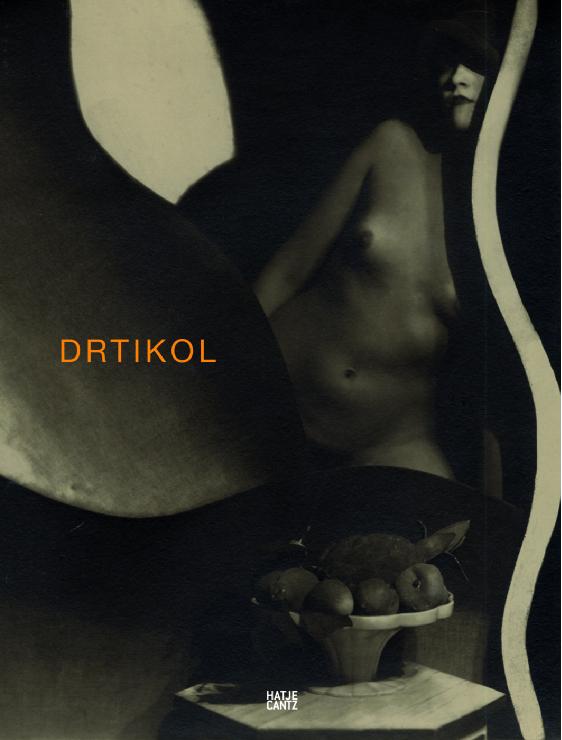 ANNETTE AND RODULF KICKEN,
FRANTISEK DRTIKOL,
HATJE CANTZ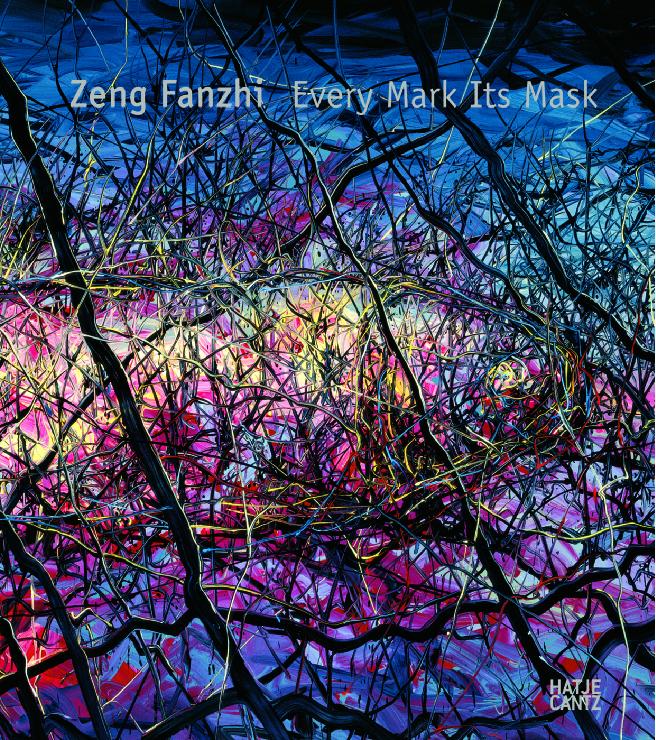 FABIEN FRYNS/ RICHARD SHIFF, ZENG FANZHI: EVERY MARK IT MASK, HATJE CANTZ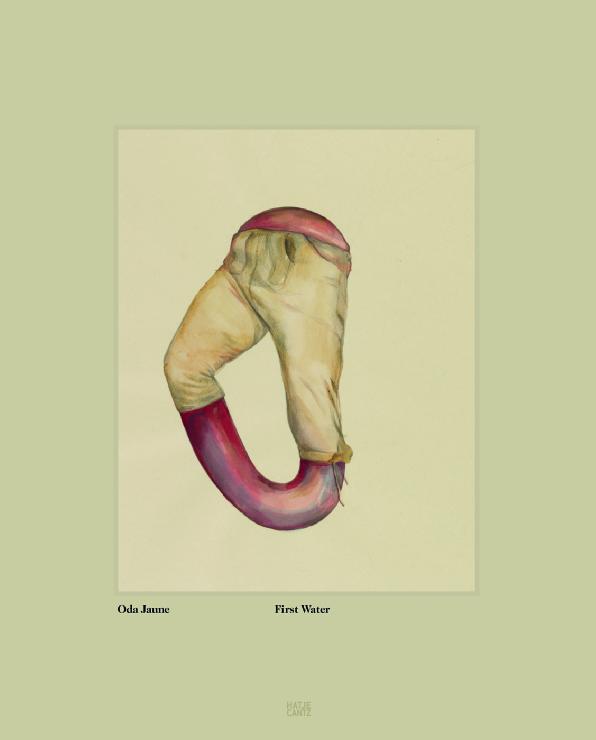 ROBERT FLECK,
ODA JAUNE: FIRST WATER,
HATJE CANTZ

JUNE NEWTON (EDITOR), JUST LOOMIS: AS WE ARE, HATJE CANTZ

HANS-ULRICH OBRIST/ PEDRO REYES/ RAYMUND RYAN, LAR / FERNANDO ROMERO SIMPLEXITY, HATJE CANTZ
KARSTEN LOCKEMANN/ INGRID GOETZ (EDITORS),
PETER FISCHL, DAVID WEISS,
HATJE CANTZ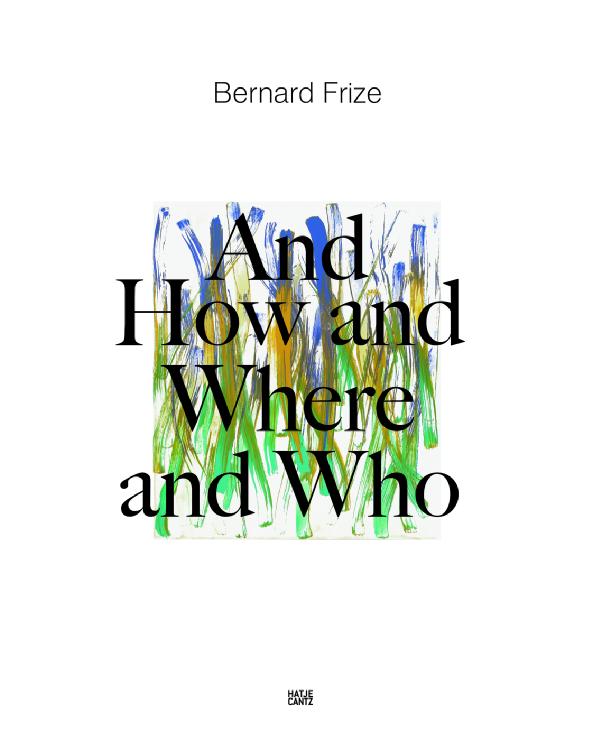 MARKUS HEINZELMANN, BERNARD FRIZE: AND HOW AND WHERE AND WHO, HATJE CANTZ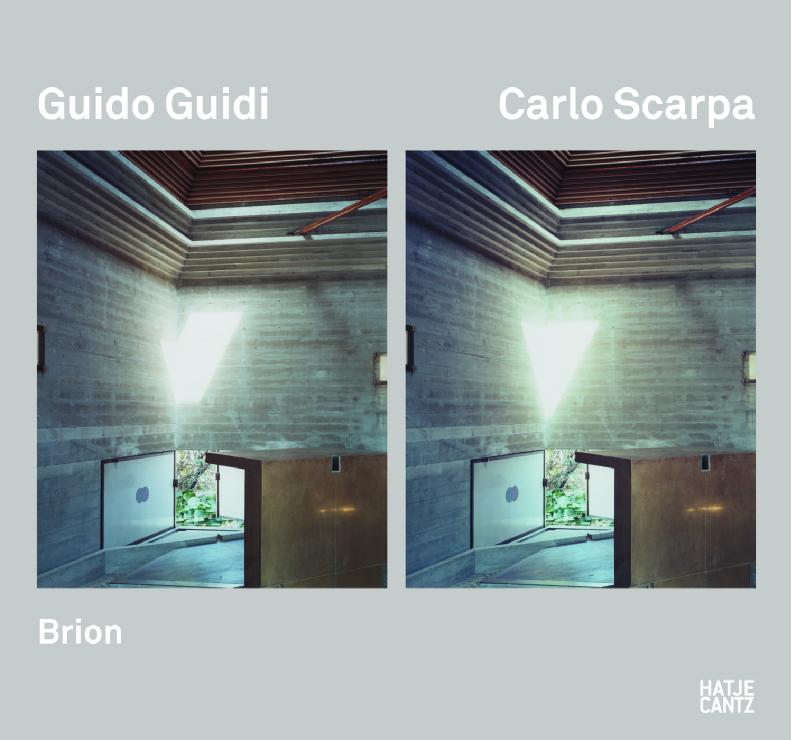 GUIDO GUIDI, CARLO SCARPA'S TOMBA BRION, HATJE CANTZ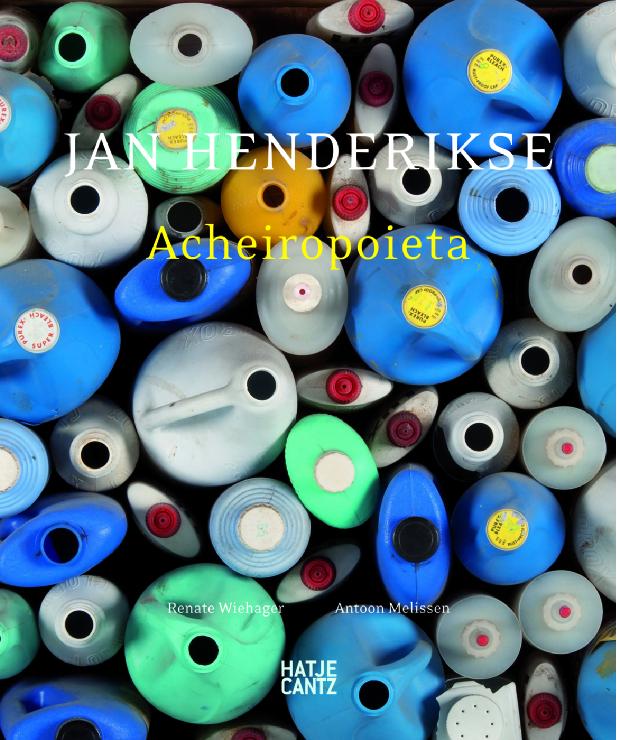 ANTOON MELISSEN/ RENATE WIEHAGER (EDITORS),
JAN HENDERIKSE, ACHEIROPOIETA,
HATJE CANTZ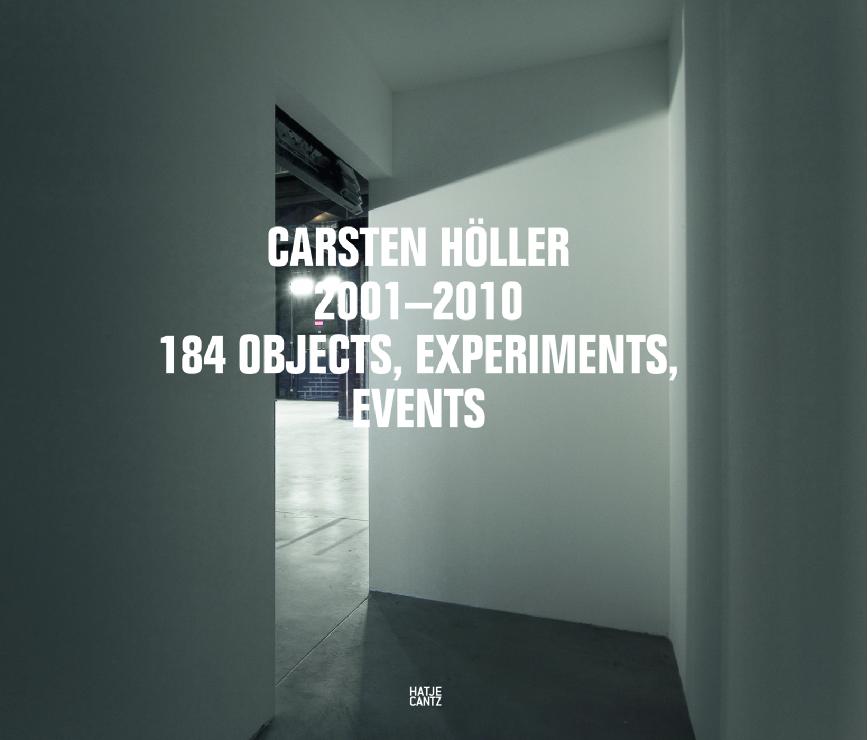 BARBARA-BRIGITTE MAK, CARSTEN HOLLER 2001-2010: 184 OBJECTS, EXPERIMENTS, EVENTS, HATJE CANTZ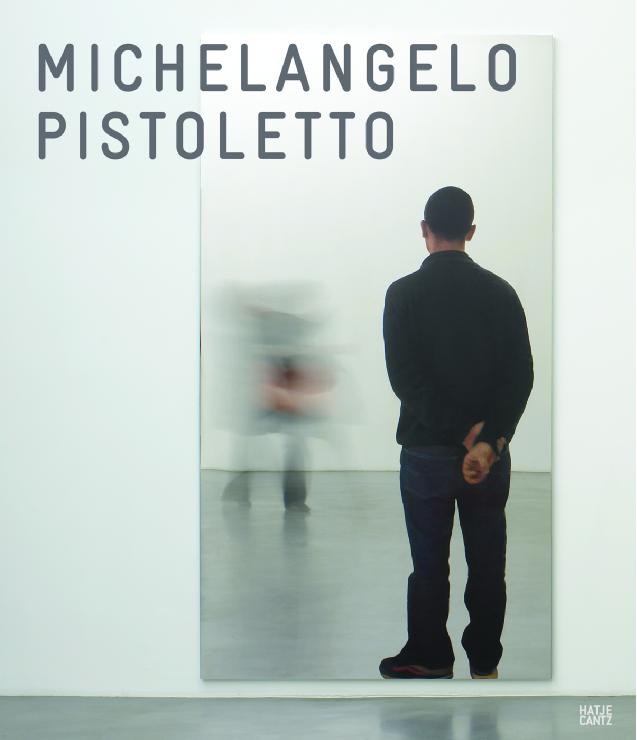 MICHAEL AUPING/ PASCAL GIELEN/ JEREMY LEWISO, MICHELANGELO PISTOLETTO, MIRROR PAINTINGS, HATJE CANTZ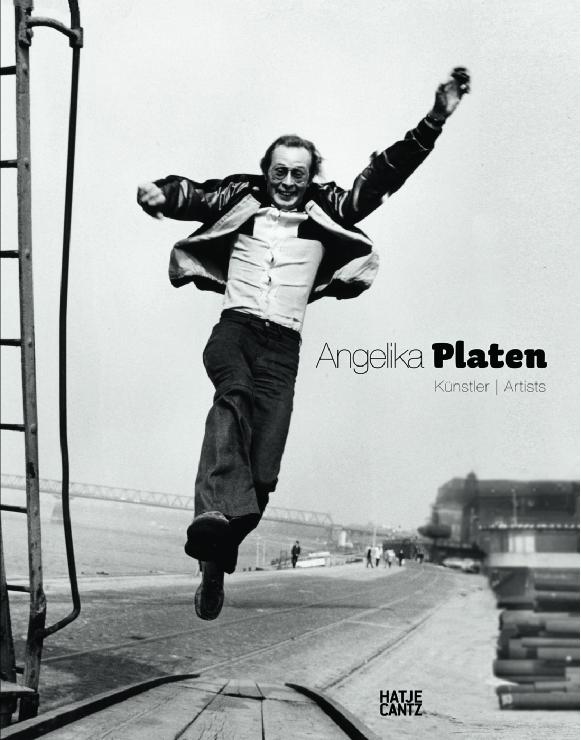 GUNTER ENGELHARD, ANGELIKA PLATEN ARTISTS, HATJE CANTZ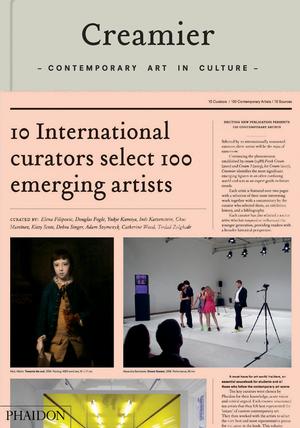 TIRDAD ZOGHADR, CHUS MARTINEZ, CATHERINE WOOD, DOUGLAS FOGLE,KITTY SCOTT, INES KATZENSTEIN, ELENA FILIPOVIC AND YUKIE KAMIYA, DEBORAH SINGER, AND ADAM SZYMCZYK, CREAMIER: CONTEMPORARY ART IN CULTURE 10 CURATORS, 100 CONTEMPORARY ARTISTS, 10 SOURCES, PHAIDON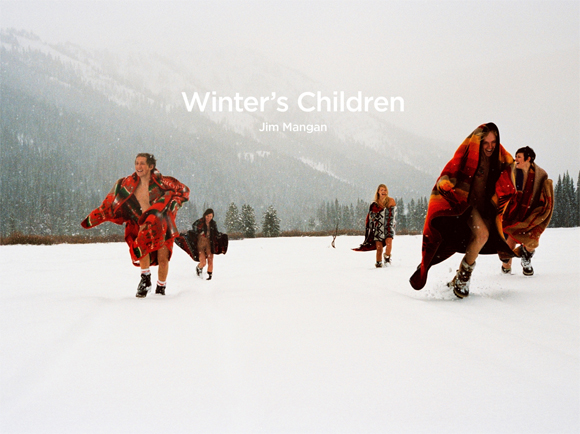 JIM MANGAN, WINTER'S CHILDREN, POWERHOUSE BOOKS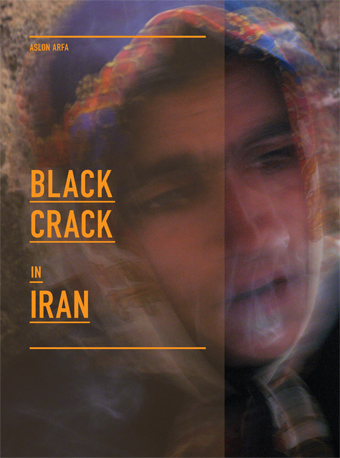 STEFFEN GASSEL, ASLON ARFA: BLACK CRACK IN IRAN, POWERHOUSE BOOKS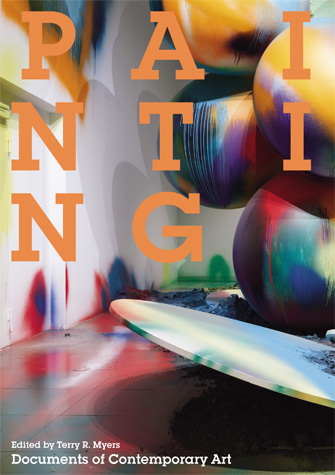 TERRY R. MYERS (EDITOR), PAINTING, MIT PRESS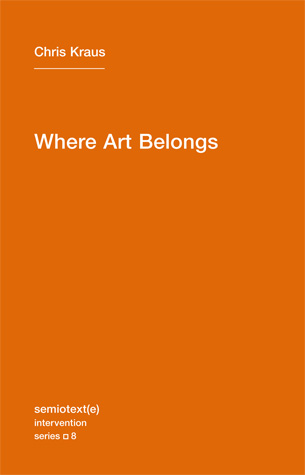 CHRIS KRAUS, WHERE ART BELONGS, MIT PRESS FROM SEMIOTEXT(E)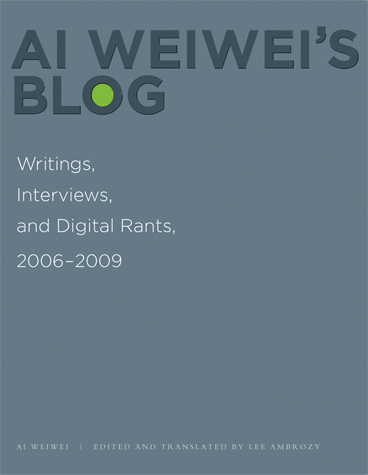 AI WEIWEI, TRANSLATED BY LEE AMBROZY, AI WEIWEI'S BLOG, WRITINGS, INTERVIEWS, AND DIGITAL RANTS, 2006-2009, MIT PRESS
MELISSA CHIU/ BENJAMIN GENOCCHIO, CONTEMPORARY ART IN ASIA, A CRITICAL READER, MIT PRESS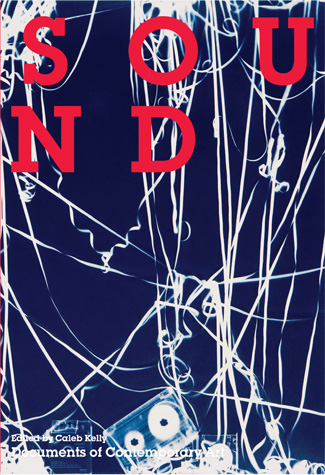 CALEB KELLY (EDITOR), SOUND, MIT PRESS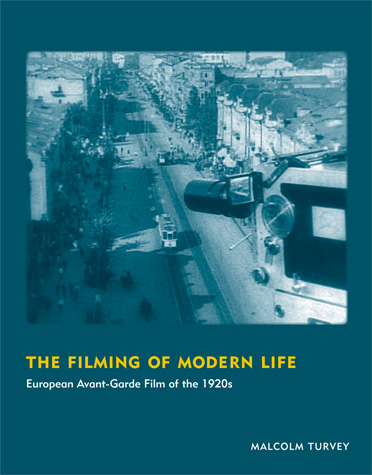 MALCOM TURVEY, THE FILMING OF MODERN LIFE, EUROPEAN AVANT- GARDE FILM OF THE 1920S, MIT PRESS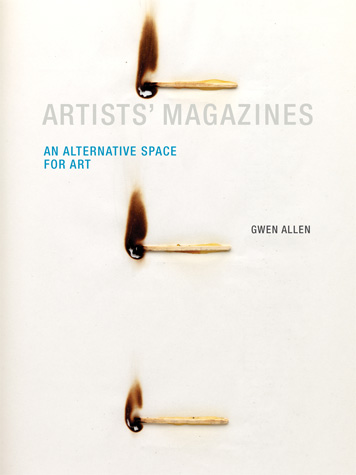 GWEN ALLEN, ARTISTS' MAGAZINE AN ALTERNATIVE SPACE FOR ART, MIT PRESS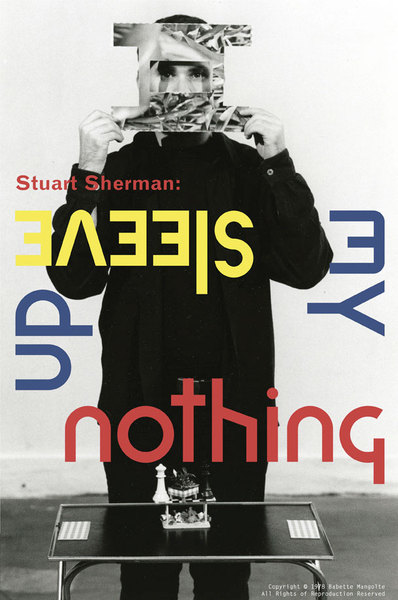 LIA GANGITANO/ JONATHAN BERGER/, MOLLY MCGARRY/ MARK BRADORD, NOTHING UP MY SLEEVE; AN EXHIBITION BASED ON THE WORK OF STUART SHERMAN, REGENCY ARTS PRESS, LTD. CO- PUBLISHED WITH PARTICIPANT INC.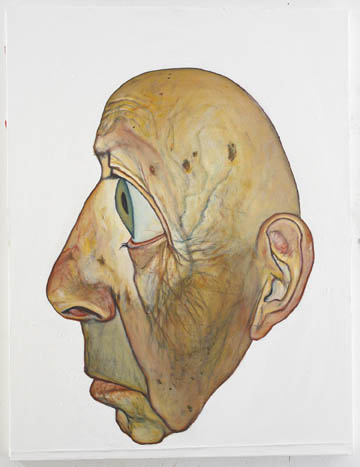 TAMY BEN-TOR /MIKI CARMI, DISEMBODIED ARCHETYPES, REGENCY ARTS PRESS LTD.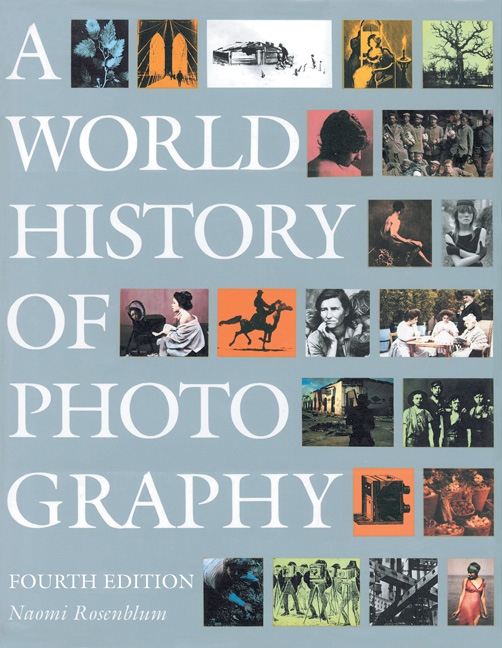 NAOMI ROSENBLUM, A WORLD HISTORY OF PHOTOGRAPHY, ABBEVILLE PRESS BOOKS
MARILYN MCCULLY, PICASSO IN PARIS 1900-1907, THAMES & HUDSON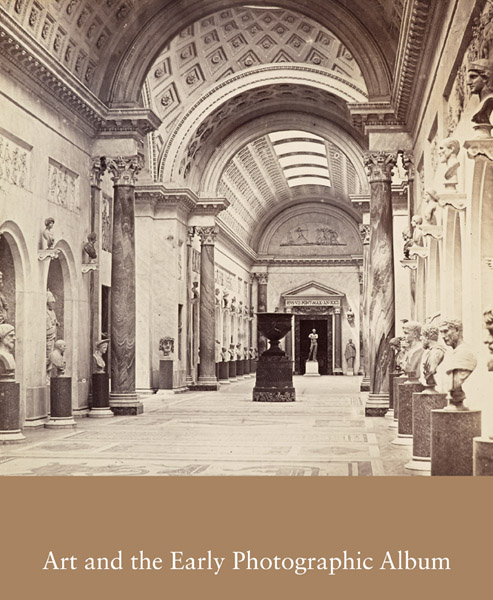 STEPHEM BANN, ART ANT THE EARLY PHOTOGRAPHIC ALBUM, YALE UNIVESITY PRESS

TOM SACHS, BRICOLAGE MAGAZINE #2, ICONOCLAST EDITIONS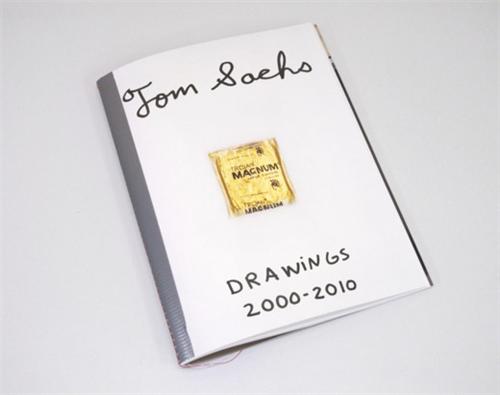 TOM SACHS, DRAWINGS 2000-2010, ICONOCLAST EDITIONS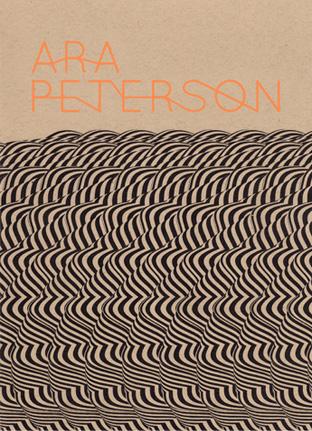 ARA PETERSON, UNTITLED 2004- 2010, ICONOCLAST EDITIONSTS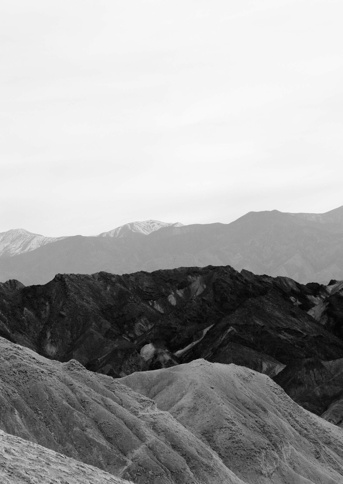 TEREZA ZELENKOVA, SUPREME VICE, MOREL BOOKS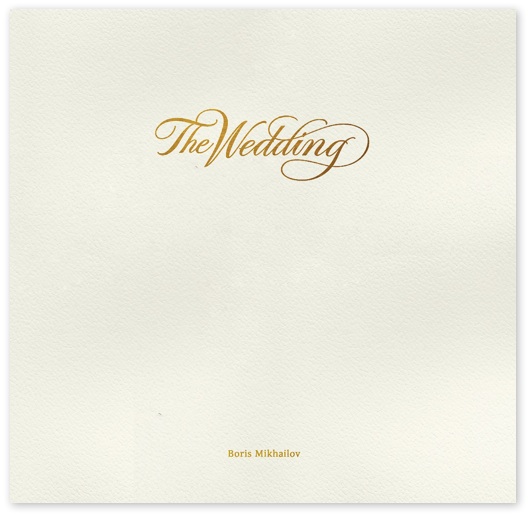 BORIS MIKHAILOV, THE WEDDING, MOREL BOOKS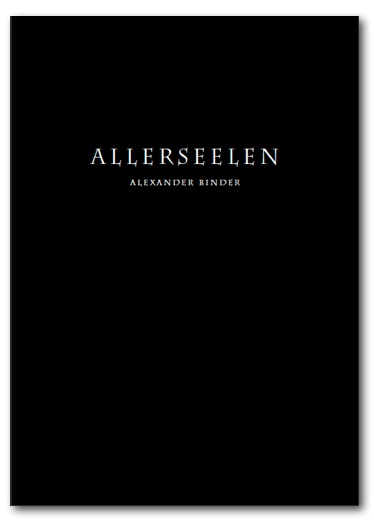 ALEXANDER BINDER, ALLERSEELEN, MOREL BOOKS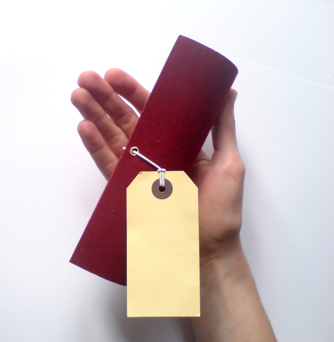 MICHAEL WOLF, THE STORY OF THE RED CARPET, MOREL BOOKS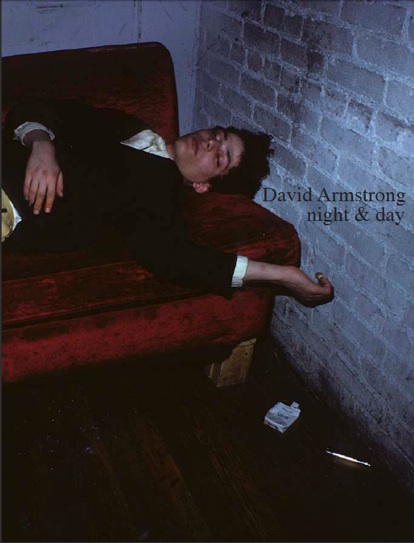 DAVID ARMSTRONG, NIGHT & DAY, MOREL BOOKS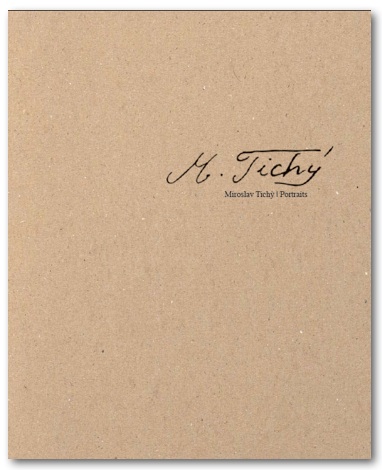 MIROSLAV TICHY, MIROSLAV TICHY/ PORTRAITS, MOREL BOOKS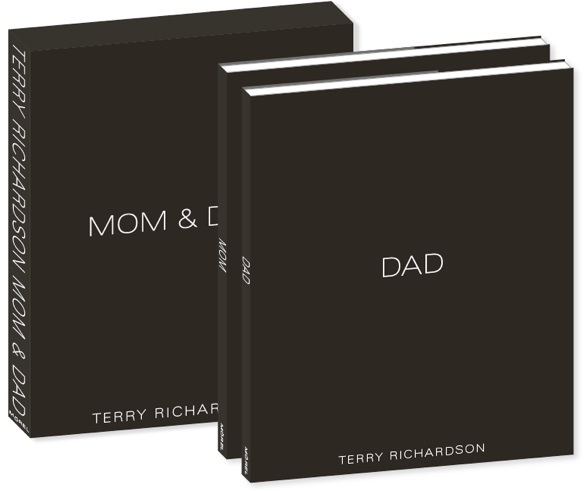 TERRY RICHARDSON, MOM& DAD, MOREL BOOKS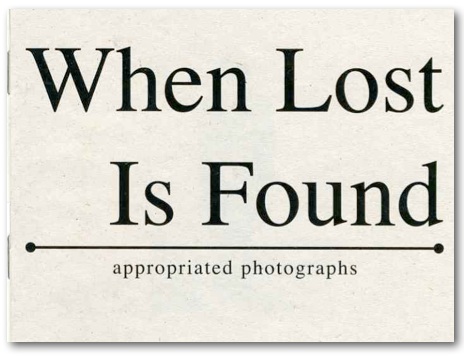 WHEN LOST IS FOUND, MOREL BOOKS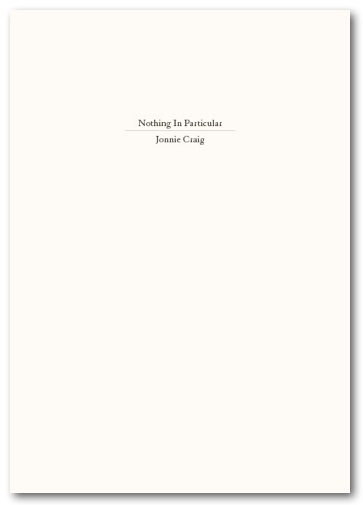 JOHNNIE CRAIG, NOTHING IN PARTICULAR, MOREL BOOKS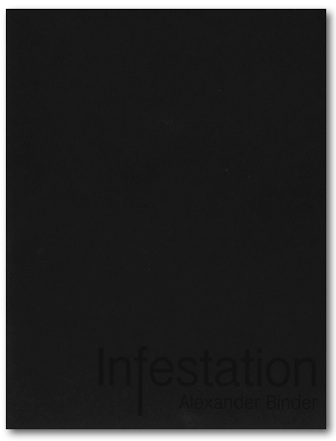 ALEXANDER BINDER, INFESTATION, MOREL BOOKS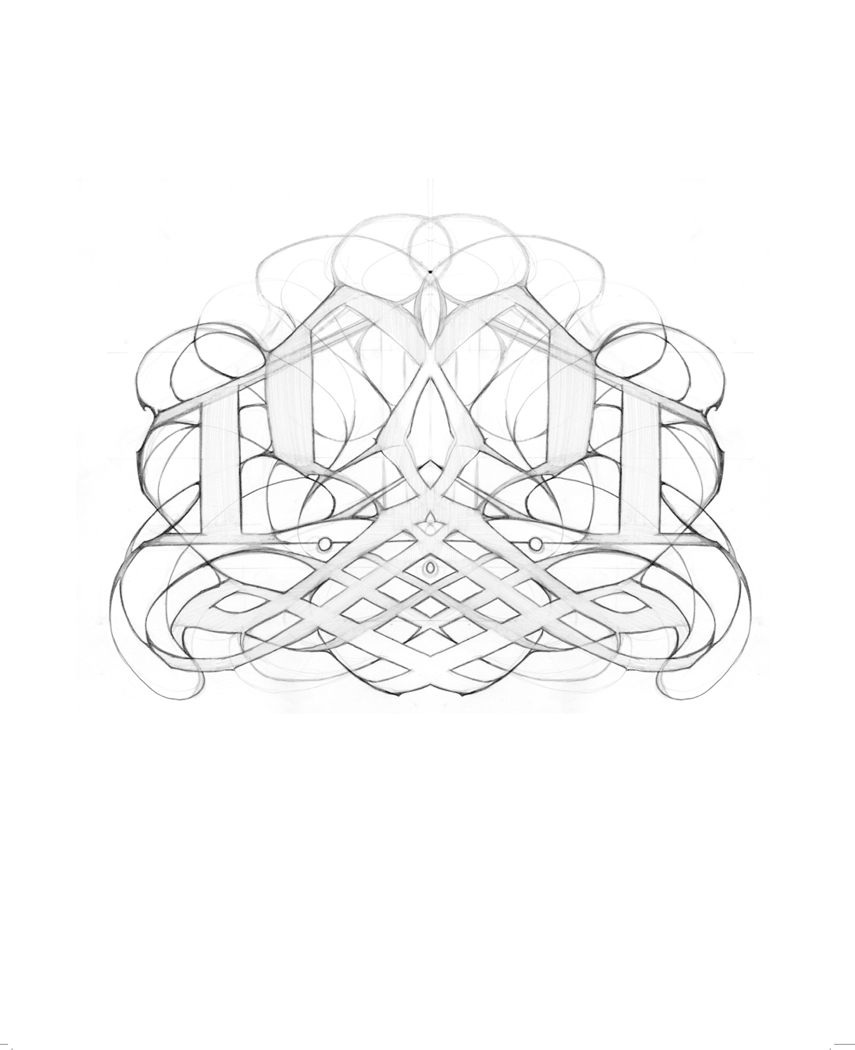 BRANDON STOSUY (EDITOR), MIRROR/ ME, PRIMARY INFORMATION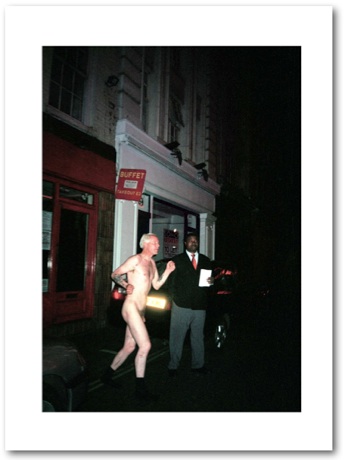 JOHNNIE CRAIG, JOHNNIE CRAIG, MOREL BOOKS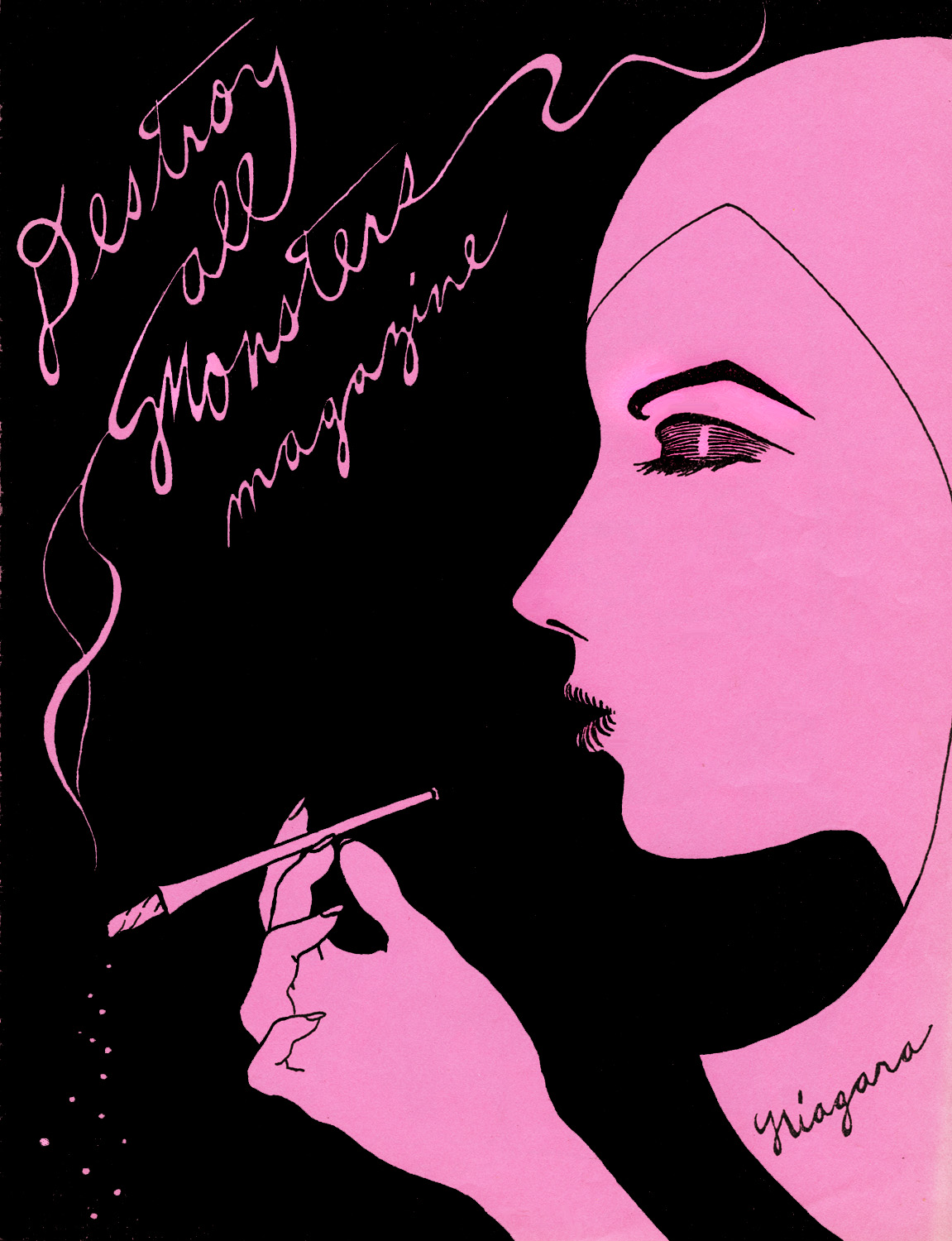 DESTROY ALL MONSTERS MAGAZINE 1976-1979, PRIMARY INFORMATION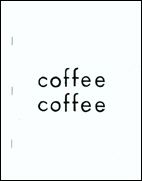 ARAM SAROYAN, COFFEE COFFEE, PRIMARY INFORMATION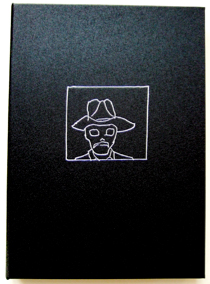 ANDREAS HOFER, HINTER DEN HUGELN, SILVERBRIDGE EDITIONS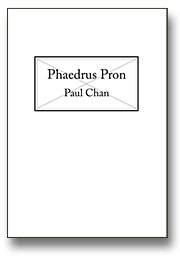 PAUL CHAN, PHAEDRUS PRON, BADLANDS UNLIMITED
PAUL CHAN, THE ESSENTIAL AND INCOMPLETE SADE FOR SADE'S SAKE, BADLANDS UNLIMITED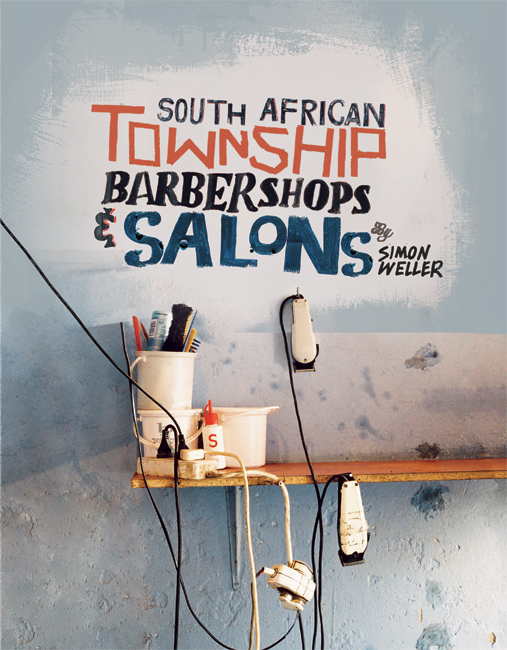 SIMON WELLER,
SOUTH AFRICAN TOWNSHIP BARBERSHOPS & SALONS,
MARK BATTY PUBLISHER

AARON MCKINNEY, THE UNRULY ALPHABET, MARK BATTY PUBLISHER

DAMIAN DUFFY / JOHN JENNINGS, BLACK COMIX: AFRICAN AMERICAN INDEPENDENT COMICS, ART AND CULTURE , MARK BATTY PUBLISHER

MATT FOX-TUCKER/ GUILHERME ZAUITH, TEXTURA DOS: BUENOS AIRES STREET ART, MARK BATTY PUBLISHER

ROE ETHRIDGE / CHEYNEY THOMPSON, LYNN VALLEY 6, BYWATER BROS EDITIONS
TEST4