DAVID ZWIRNER GALLERY
STAN DOUGLAS
MIDCENTURY STUDIO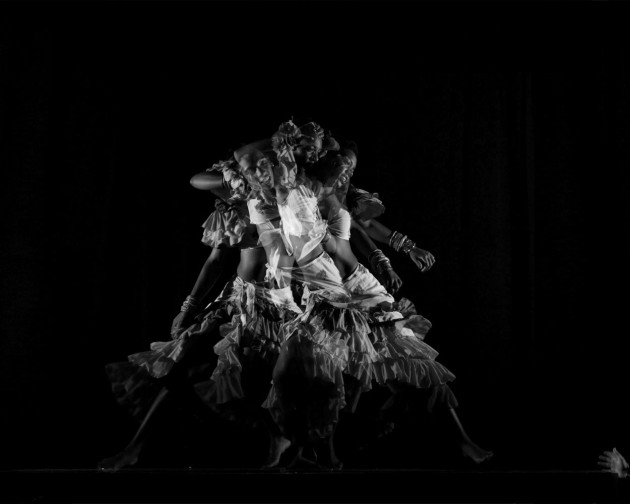 Dancer 31, 2010 ( detail ) , Gelatin Silver print pounted on Diboud aluminum
METRO PICTURES
ISAAC JULIEN
TEN THOUSAND WAVES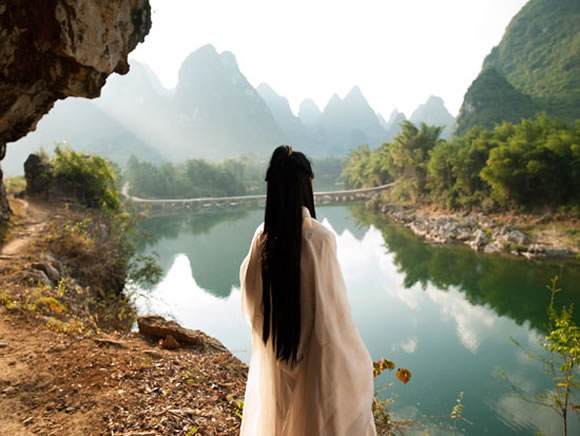 Isaac Julien, "Mazu, Silence (Ten Thousand Waves)," 2010. Endura Ultra photograph, 70 7/8 x 94 1/2 inches Courtesy of the artist, Victoria Miro Gallery, London and Metro Pictures, New York
DAVID NOLAN GALLERY
MEL KENDRICK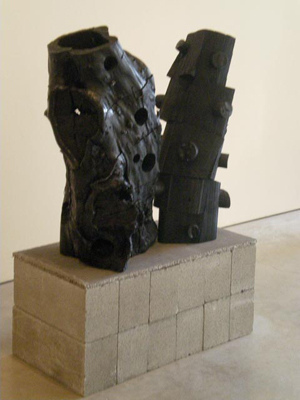 Courtesy of David Nolan Gallery, NYC
WHITNEY MUSEUM OF AMERICAN ART
GLENN LIGON AMERICA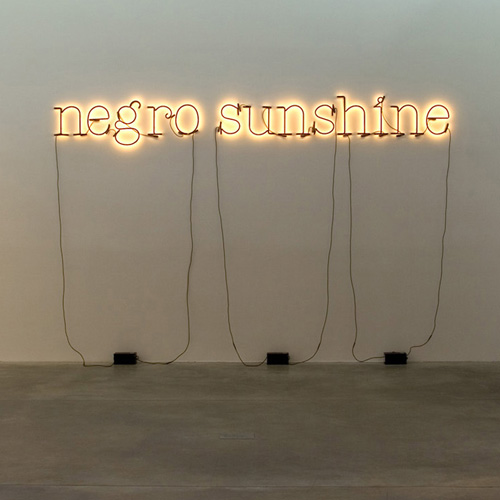 Warm Broad Glow, 2005. Neon and paint,
60.96 × 482.6 cm
GREY ART GALLERY
JOHN STORRS
MACHINE- AGE MODERNIST
New York c.1925 Brass on steel on black, Indianapolis Musuem of Art
ELIZABETH DEE GALLERY
RENEE GREEN: SIGETICS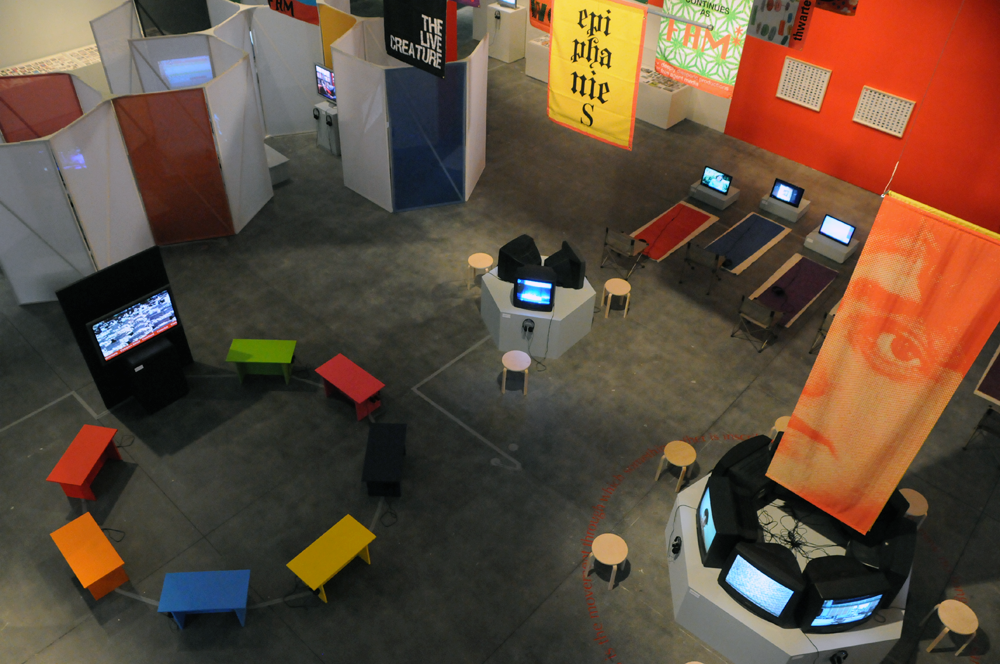 Courtesy of Elizabeth Dee Gallery, NYC
LEHMANN MAUPIN GALLERY
TIM ROLLINS AND K. O. S.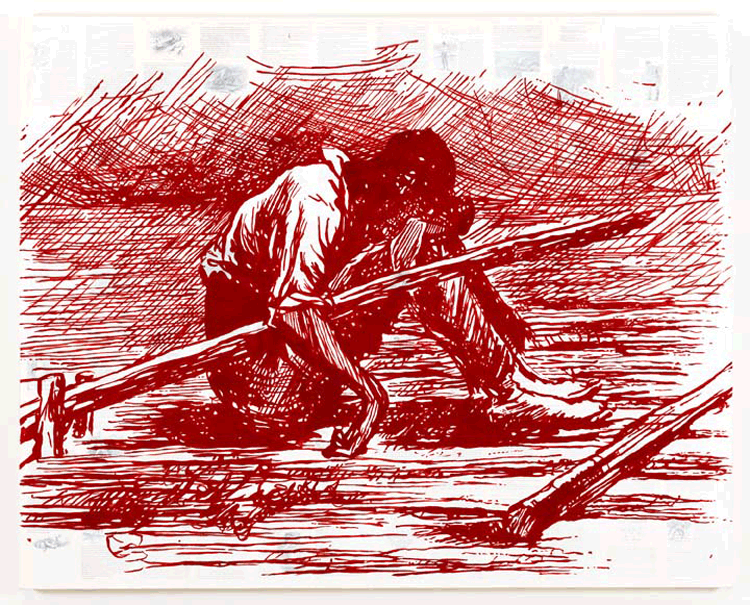 Adventures of Huckleberry Finn - Asleep on the Raft (After Mark Twain), 2011
KARA WALKER: FALL FROM GRACE, MS PIPI'S BLUE TALE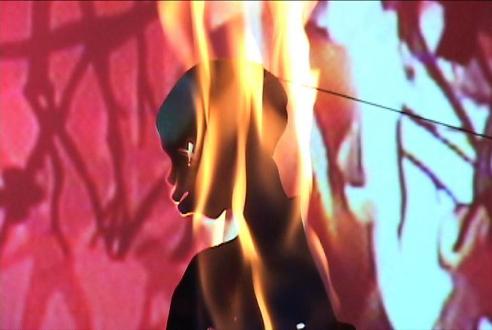 Courtesy of Brent Sikkema Gallery, NYC
SIKKEMA JENKINS & CO.
Kara Walker, "Dust Jackets for the Niggerati- and Supporting Dissertations, Drawings Submitted Ruefully by Dr. Kara E. Walker"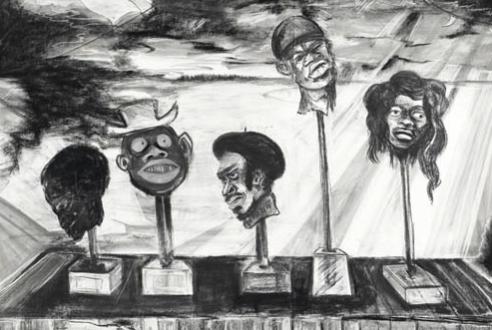 Courtesy of Brent Sikkema, NYC
JAPAN SOCIETY
BYE BYE KITTY!!! : BETWEEN HEAVEN AND HELL IN CONTEMPORARY JAPANESE ART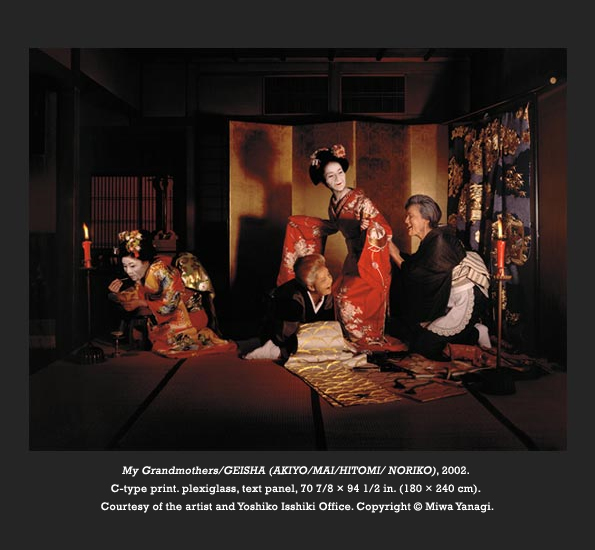 STEVEN KASHER GALLERY
CHARLES MOORE: CIVIL RIGHTS AND BEYOND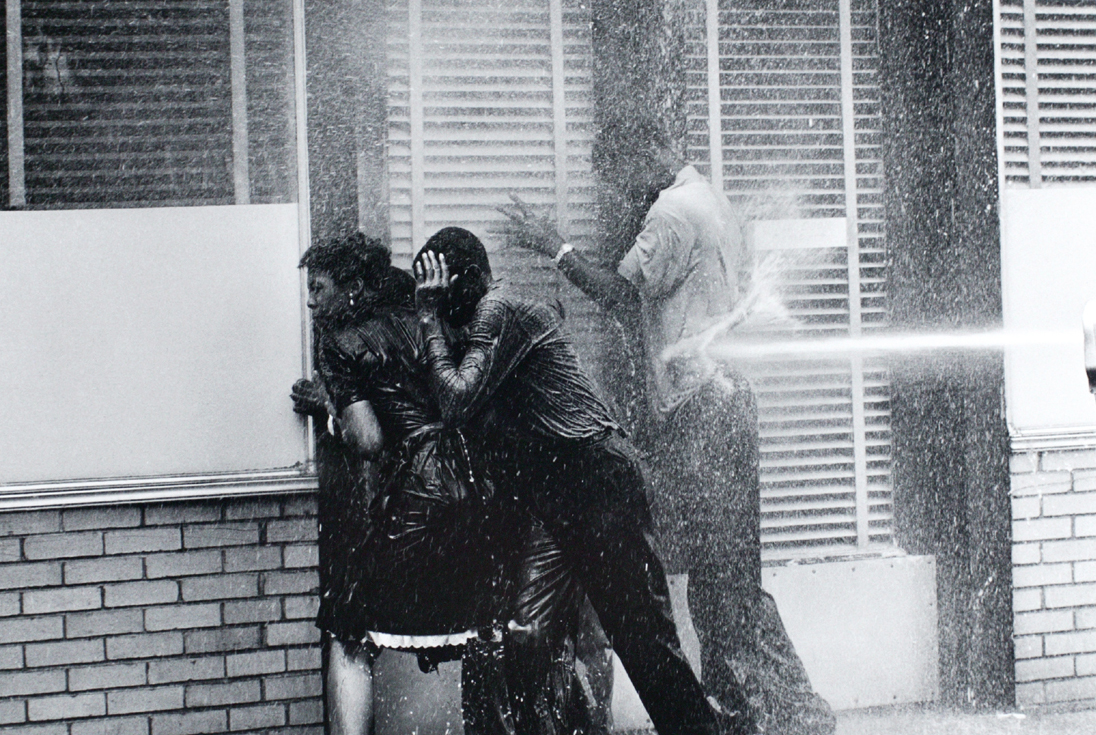 Alabama Fire Department Aims High-Pressure Water Hoses at Civil Rights Demonstrators, Birmingham, May 3, 1963
CRAIG F. STARR GALLERY
EVA HESSE AND SOL LEWITT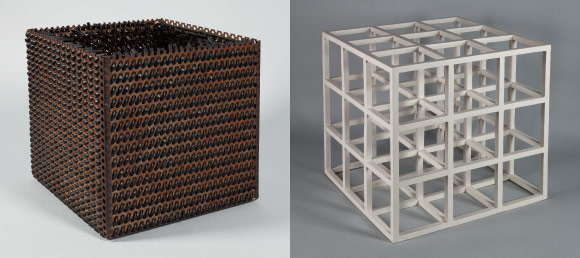 SEAN KELLY GALLERY
JOSEPH KOSUTH
'Texts (Waiting for-) for Nothing' Samuel Beckett, in play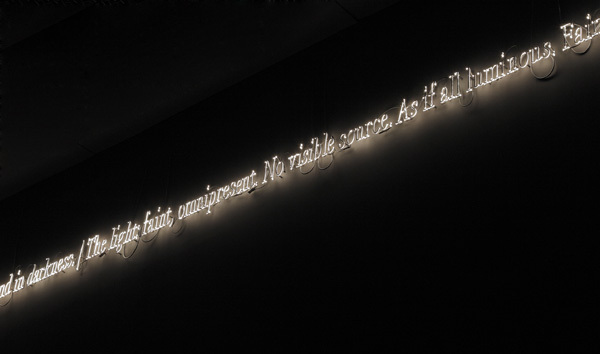 (Waiting for -) Texts for Nothing' Samuel Beckett, in play
Installation view, ACCA Melbourne, 2010
Courtesy the artist
Photographer: Christian Capurro

BROOKLYN MUSEUM
LORNA SIMPSON
GATHERED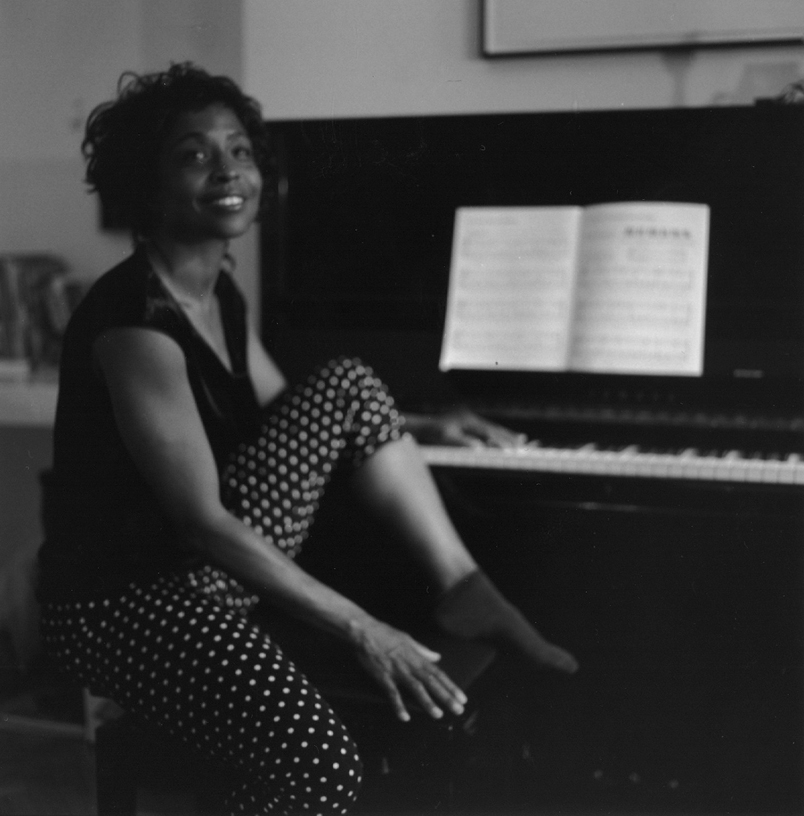 Lorna Simpson (American, b. 1960). 1957–2009 Interiors (detail), 2009. Gelatin silver prints, 5½ x 5½ in. (14 x 14 cm) each, overall dimensions variable. © 2009 Lorna Simpson. Courtesy of the artist and Salon 94, New York
STUDIO MUSEUM
VIDEOSTUDIO : PLAYBACK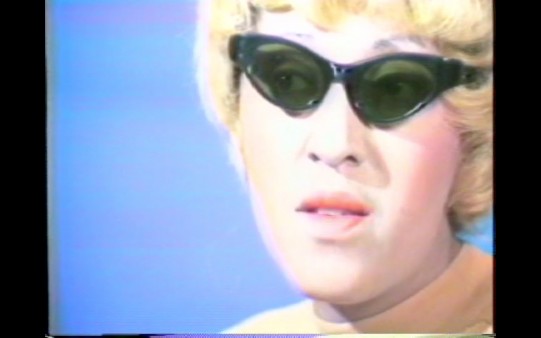 Howardena Pindell
Free, White and 21 (still), 1980
Benjamin Patterson
Born in the State of FLUX/us: Scores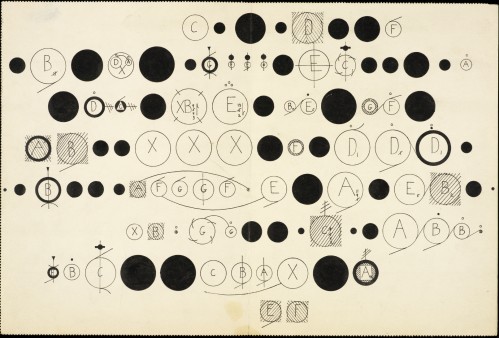 String Music, 1960, Collection Getty Research Institute, Los Angeles
MUSEUM OF MODERN ART
Charles Burnett: The Power to Endure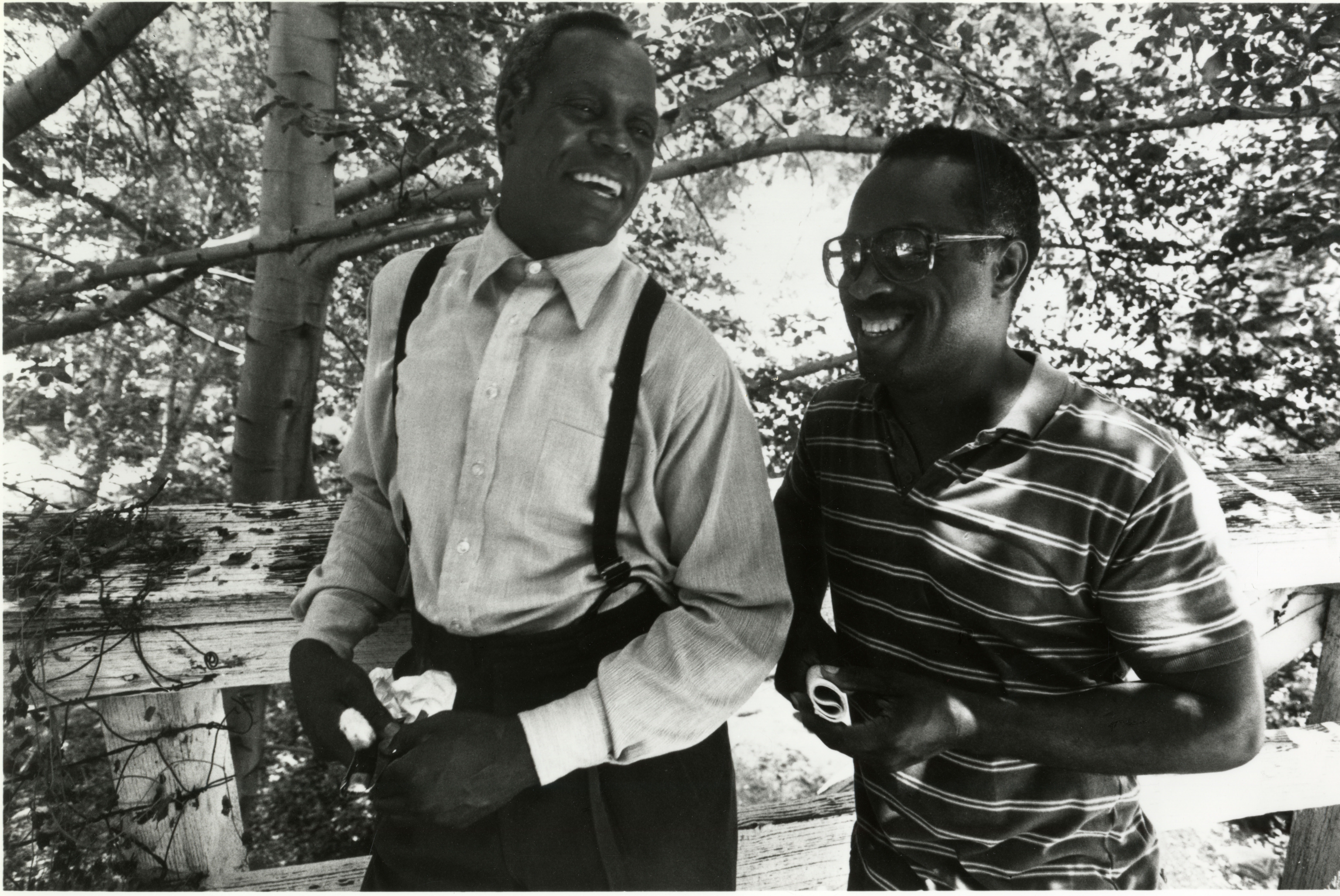 Danny Glover and Charles Burnett on the set of To Sleep with Anger. 199.. USA. Directed by Charles Burnett.
Staging Action: Performance in Photography Since 1960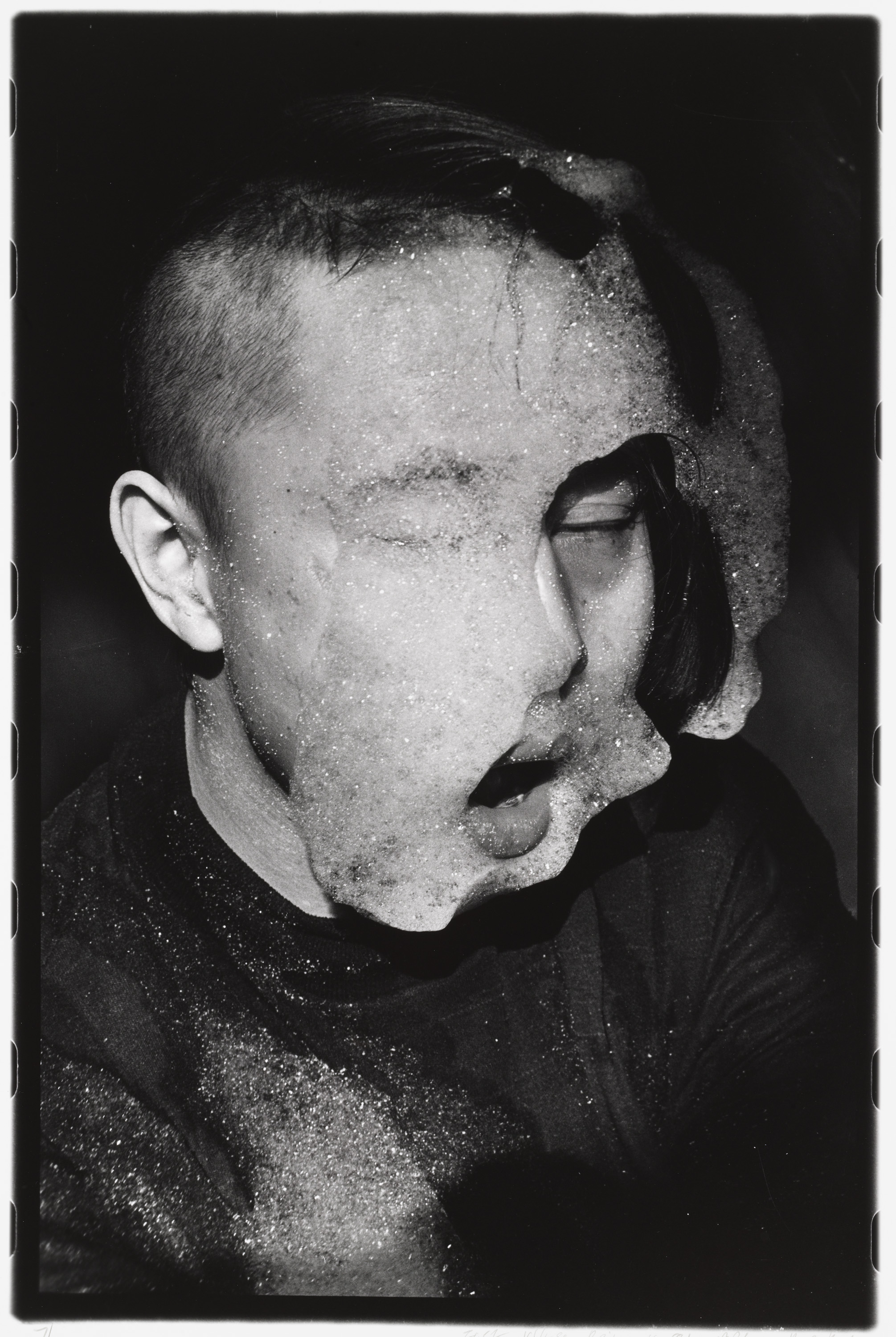 Rong Rong.
East Village, Beijing, No. 81. 1994.
Gelatin silver print. 21 3/16 x 13 1/8" (53.8 x 33.3 cm).
The Museum of Modern Art, New York. Acquired through the generosity of Peter and Susan MacGill.
© 2010 Rong Rong
Looking at Music 3.0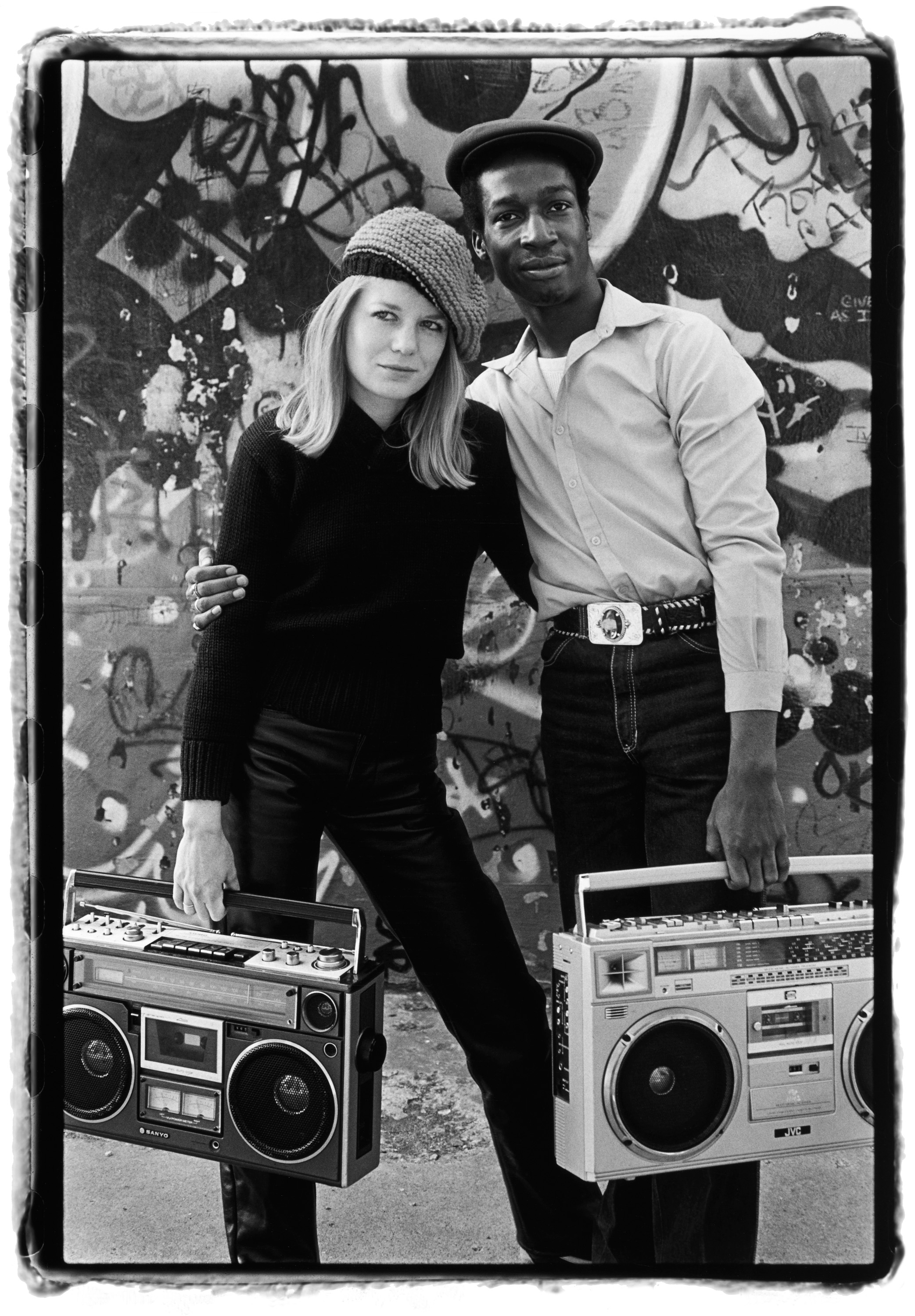 Laura Levine (American, born 1958).
Tina Weymouth and Grandmaster Flash, New York City. 1981.
Black and white photograph.
© Laura Levine
German Expressionism: The Graphic Impulse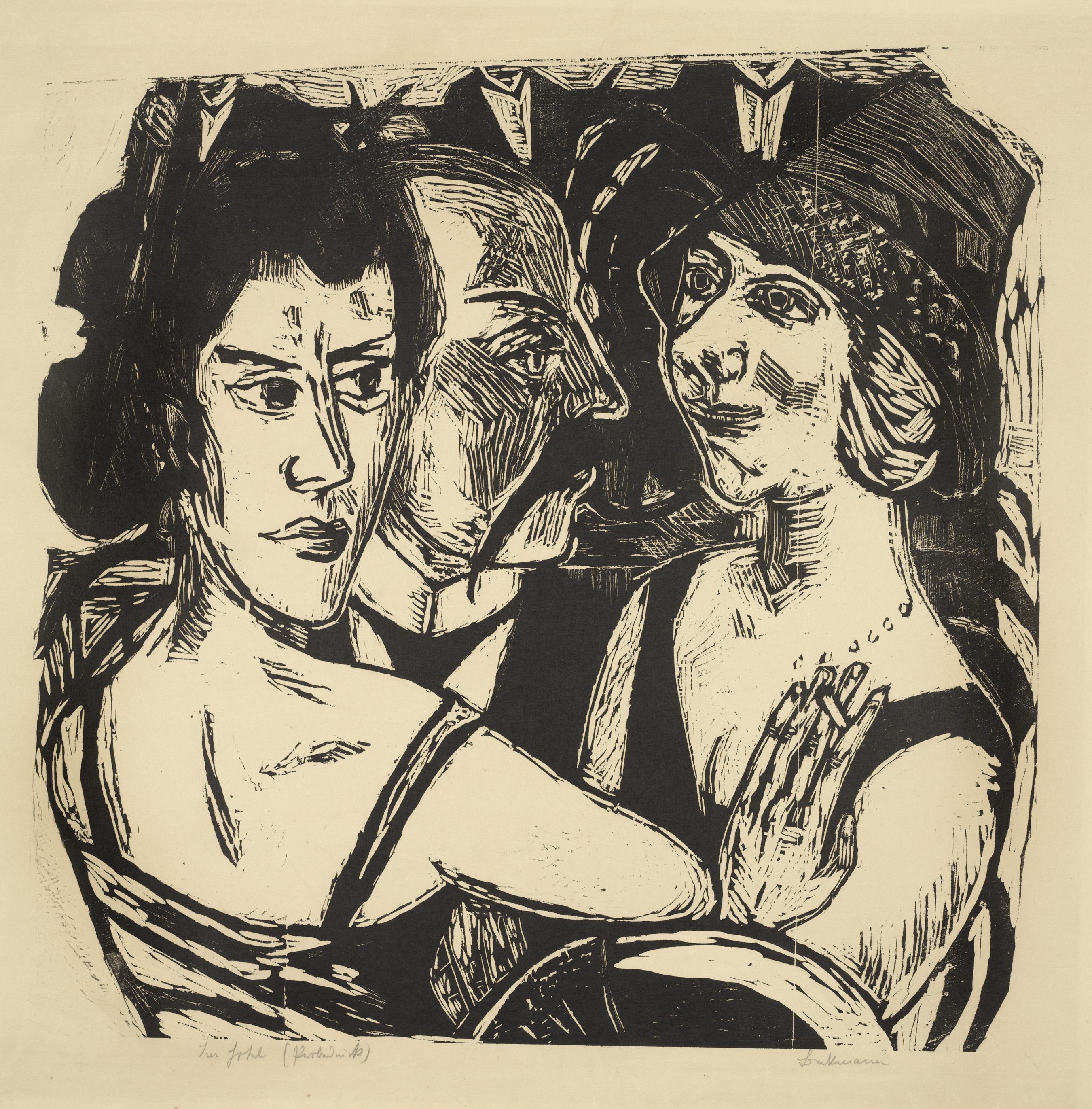 Max Beckmann
Group Portrait, Eden Bar (Gruppenbildnis Edenbar). 1923
Woodcut
Composition: 19 1/2 x 19 7/16" (49.5 x 49.3 cm); sheet: 23 5/8 x 27 11/16" (60 x 70.3 cm)
Publisher: J. B. Neumann, Berlin
Printer: Fritz Voigt, Berlin
Edition: One of 4 known trial proofs before the edition of 40
The Museum of Modern Art, New York
Abby Aldrich Rockefeller Fund, 1948
© Max Beckmann / 2011 Artists Rights Society (ARS), New York / VG Bild-Kunst, Bonn
Impressions from South Africa, 1965 to Now
Ernestine White (South African, born 1976)
Outlet. 2010
Photocopy with lithographic ink on five sheets, overall: 53 15/16×15 15/16" (137 × 40.5 cm)
Publisher: unpublished. Printer: the artist, Cape Town.
Edition: 2 unique variants (in 2005 and 2010).
The Museum of Modern Art, New York. General Print Fund
© 2011 Ernestine White

I Am Still Alive: Politics and Everyday Life in Contemporary Drawing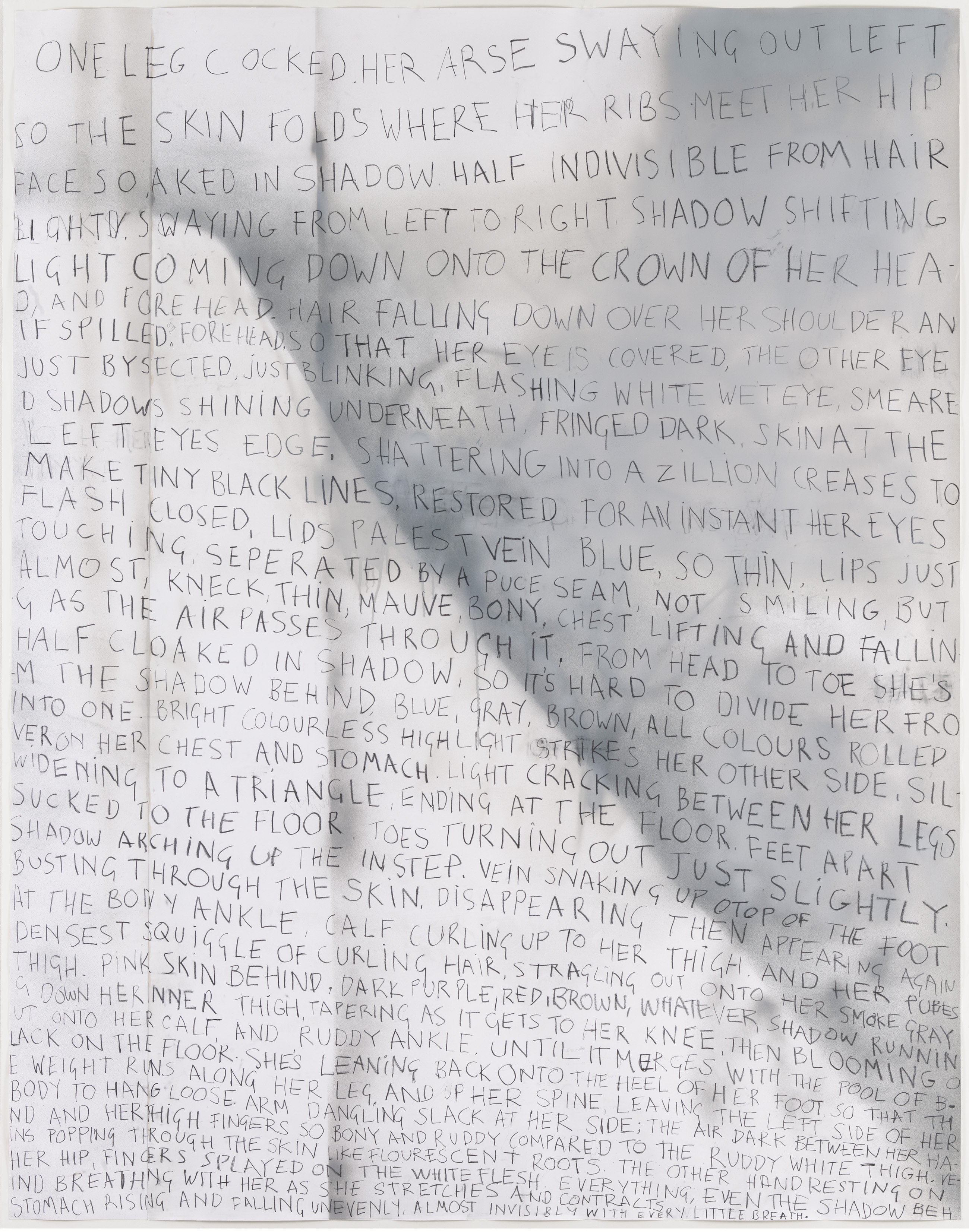 Fiona Banner, British, born 1966. Nude Standing. 2006. Pencil on paper, 106 1/4 x 69 1/4" (269.9 x 175.9 cm). The Museum of Modern Art, New York. Purchase. © 2011 Fiona Banner
PS 1
FRANCIS ALYS: A STORY OF DECEPTION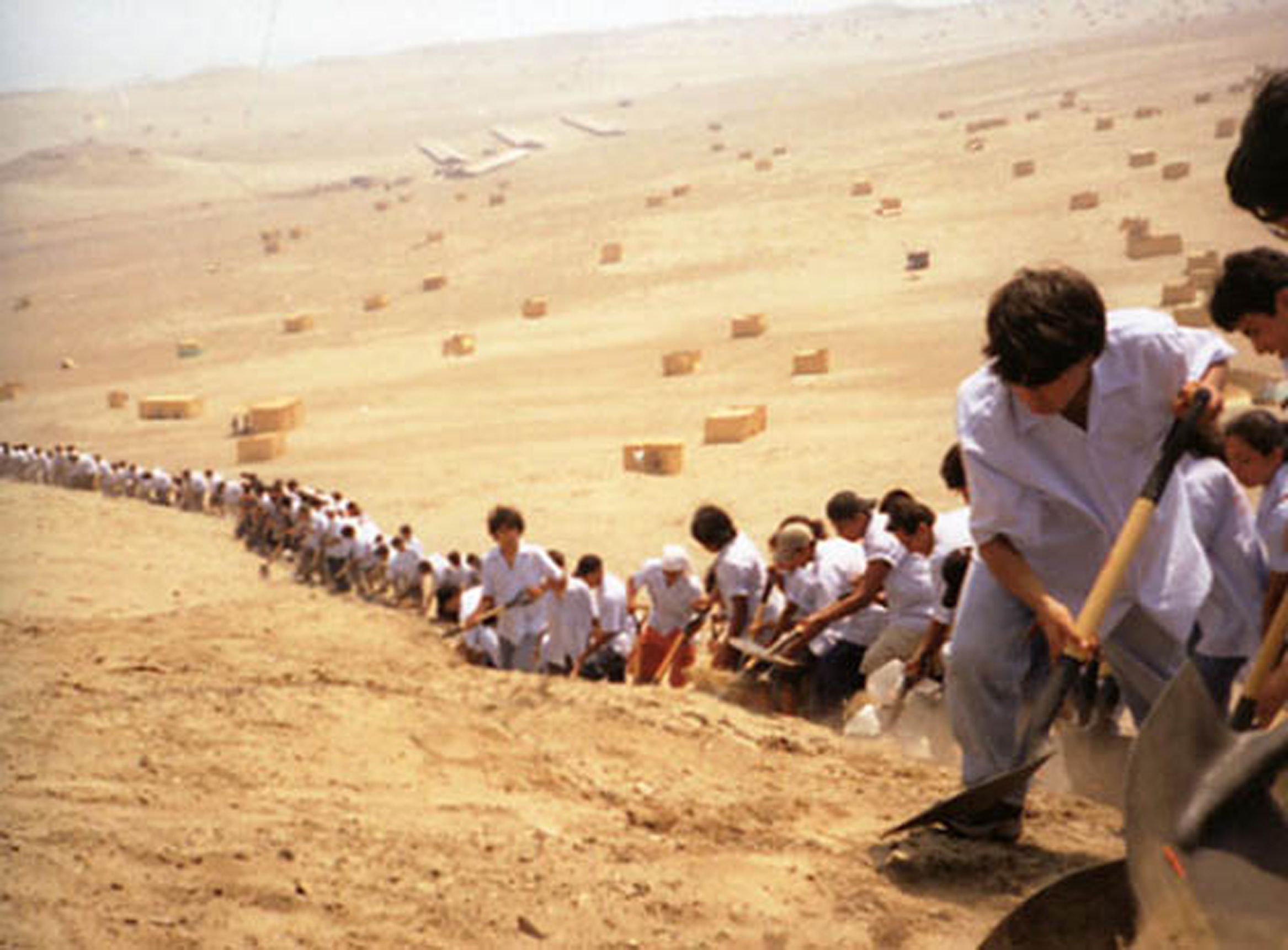 Francis Alys, When Faith Moves Mountains (2002) Courtesy of David Zwirner Gallery, NYC
GAGOSIAN GALLERY
PICASSO AND MARIE-THERESE : L'AMOUR FOU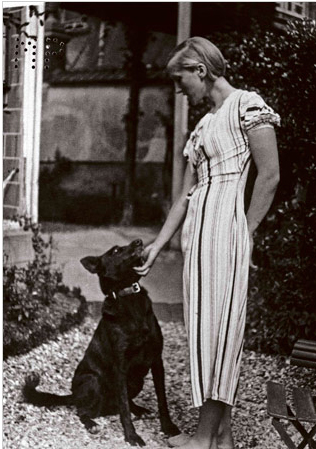 Marie-Thérèse Walter © Gérard Blot/Réunion de Musées Nationaux/Art Resource, NY, Acquavella Galleries
MARIAN GOODMAN
CRISTINA IGLESIAS
Pavilion Suspended in a Room I 2005,TATE BRITAIN
FRICK COLLECTION
REMBRANDT AND HIS SCHOOL : MASTERWORKS FROM THE FRICK AND LUGT COLLECTIONS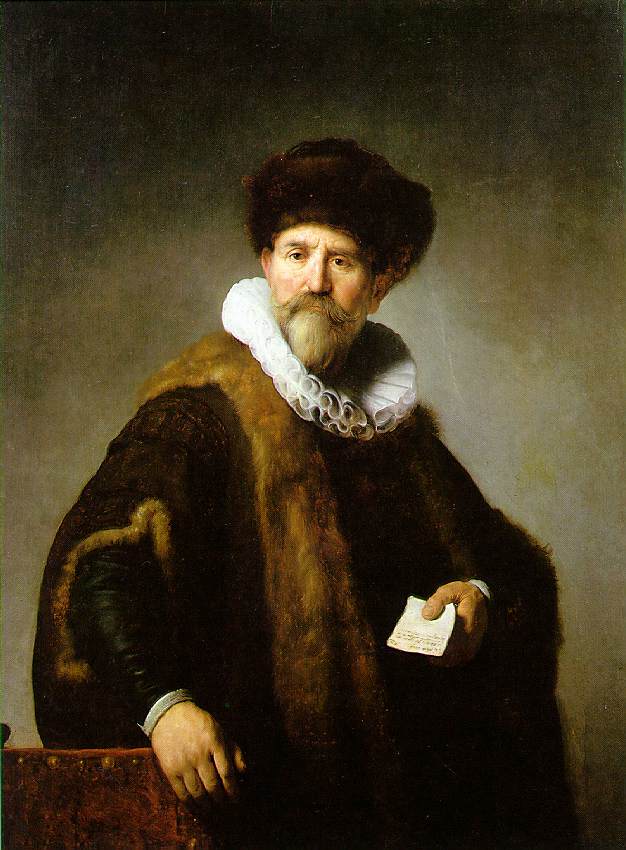 Rembrandt van Rijn, Nicholas Ruts, Oil on Mahogany panel, 46 x 34 3/8 The Frick Collecition, NYC
FLAG ART FOUNDATION
GERHARD RICHTER : SINBAD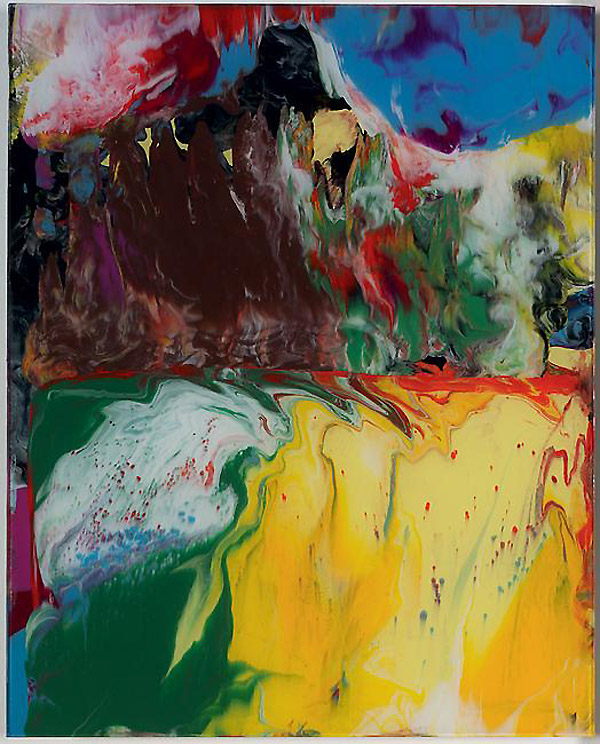 Gerhard Richter, Sindbad (905/1-49), detail, 2008, Lacquer behind glass, Each 11 13/16 x 19 11/16 in. (30 x 50 cm), Courtesy Marian Goodman Gallery, New York
LUXEMBOURG & DAYAN
UNPAINTED PAINTINGS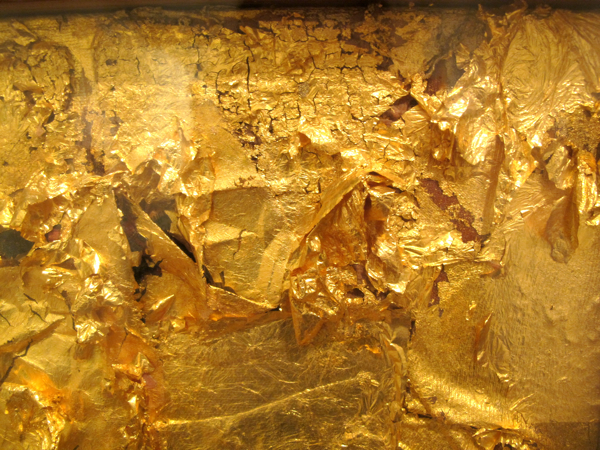 "Untitled (Gold Painting) (1955)" by Robert Rauschenberg (Detail)
JACK SHAINMAN GALLERY
RADCLIFFE BAILEY: OUTER SPACEWAYS

Courtesy of Jack Shainnman Gallery, NYC
ANNANDALE- ON- HUDSON. NY
CENTER FOR CURATORIAL STUDIES/BARD COLLEGE
2011 SPRING EXHIBITIONS AND PROJECTS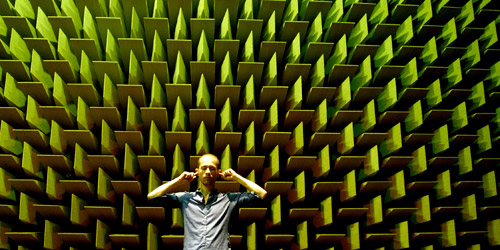 Jacob Kirkegaard, self portrait inside anechoic chamber at Technical University of Denmark
HESSEL MUSEUM OF ART
CLAPP
Alfredo Jaar
The Eyes of Guete Emerita (detail) (1996)
1 million slides, light table, magnifiers, and illuminated wall text
Courtesy of the artist and Galerie Lelong, New York

TEAM GALLERY
MARILYN MINTER: PAINTINGS FROM THE 80S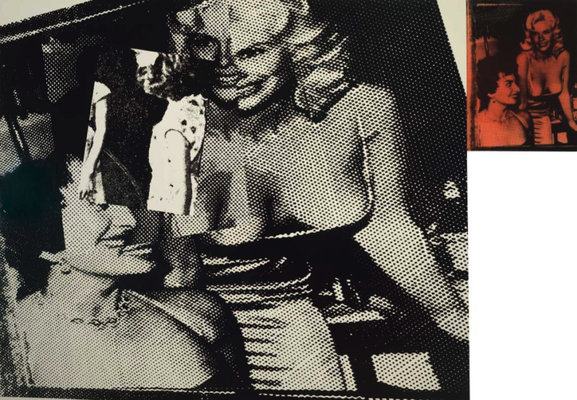 Big Girls, 1986, Enamel on Canvas
NEWARK MUSEUM
POSING BEAUTY: AFRICAN AMERICAN IMAGES FROM THE 1890S TO THE PRESENT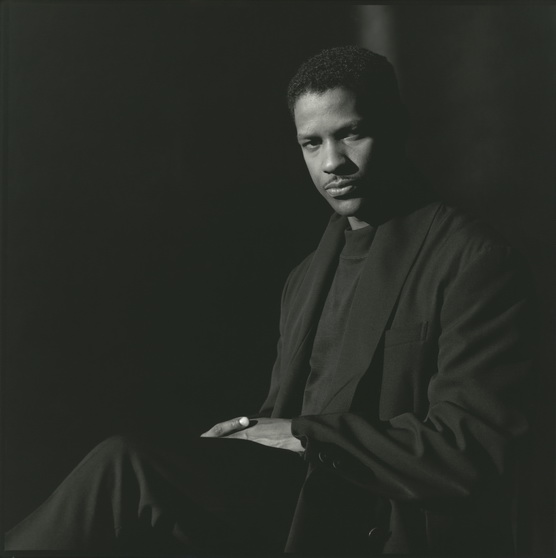 Jeffrey Henscales, Denzel Washington, Los Angeles, c.1990s, Gelatin silver print, Courtesy of Curatorial Assistance, Inc.
ICA
THE RECORD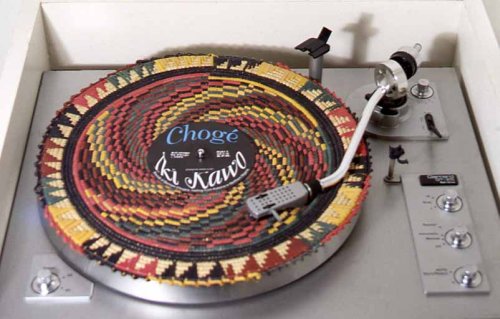 Fatimah Tuggar, Turntable, 1996
CATHERINE OPIE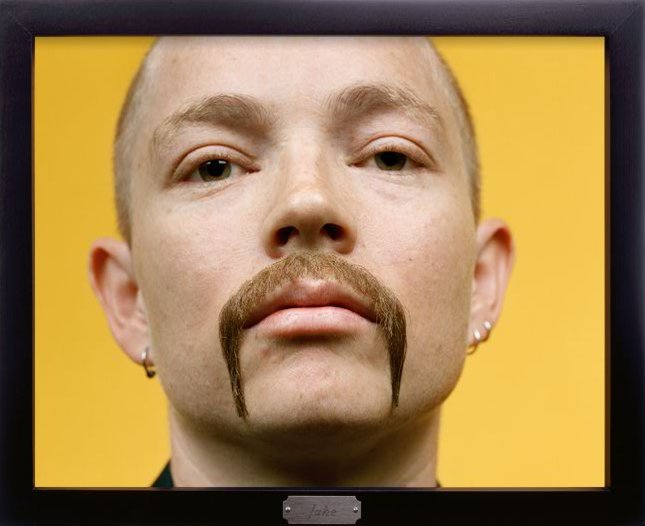 Jake, 1991
HIGH MUSEUM OF ART
Henri Cartier-Bresson: The Modern Century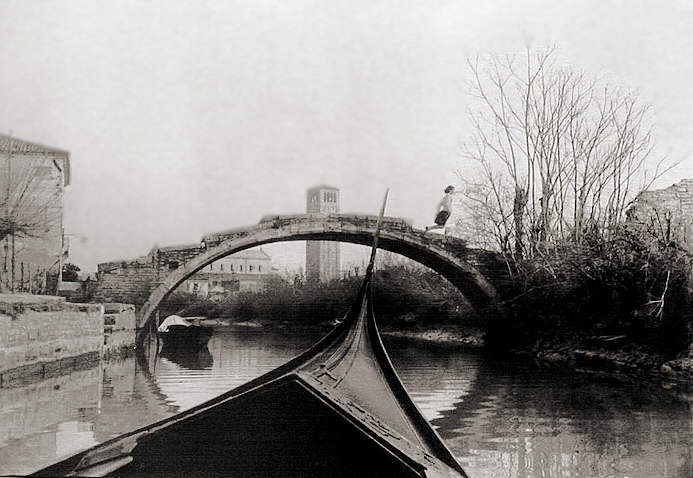 Henri Cartier_Bresson, Torcello, near Venice, 1953
HIRSHHORN MUSEUM
Directions:
Grazia Toderi

" Orbite Rosse" (Red Orbits, 2009)
MUSEUM OF FINE ART
Titian and the Golden Age of Venetian Painting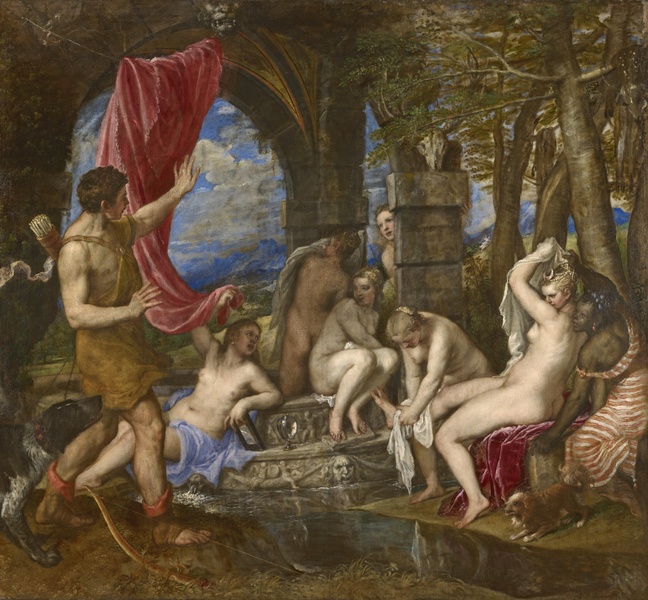 Titian, Diana and Actaeon, 1556–59, oil on canvas.
MUSEUM OF CONTEMPORARY PHOTOGRAPHY
U-N-F-O-L-D : A CULTURAL RESPONSE TO CLIMATE CHANGE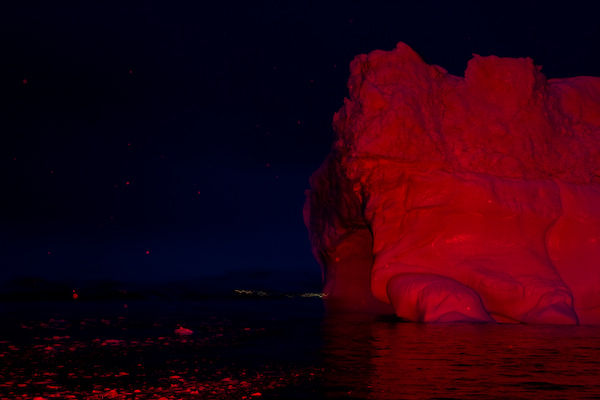 Chris Wainwright, Red Ice 3, 2009, C- Print, Courtesy of Cape Farewell
ART INSTITUTE OF CHICAGO
UTA BARTH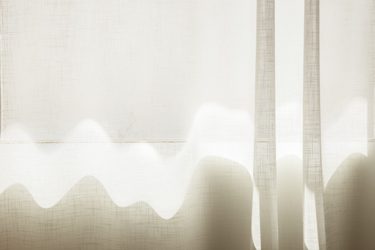 Uta Barth. ... and to draw a bright white line with light (Untitled 11.3), 2011. Courtesy of the Artist; 1301 PE, Los Angeles; and Tanya Bonakdar Gallery, New York © Uta Barth, Courtesy Tanya Bonakdar Gallery, New York, and 1301PE, LA, CA
WALKER ART CENTER
THE SPECTACULAR OF VERNACULAR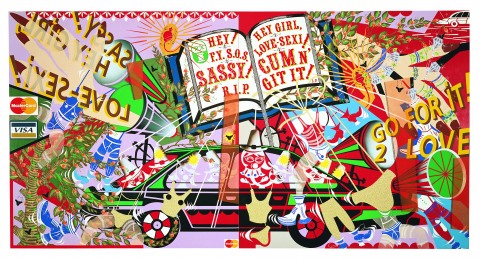 Lari Pittman, Untitled #30 (A Decorated Chronology of Insistence and Resignation), 1994
acrylic, enamel, and glitter on two wood panels
Courtesy Regen Projects, Los Angeles © Lari Pittman
Indianapolis Museum of Art
Hard Truths: The Art of Thornton Dial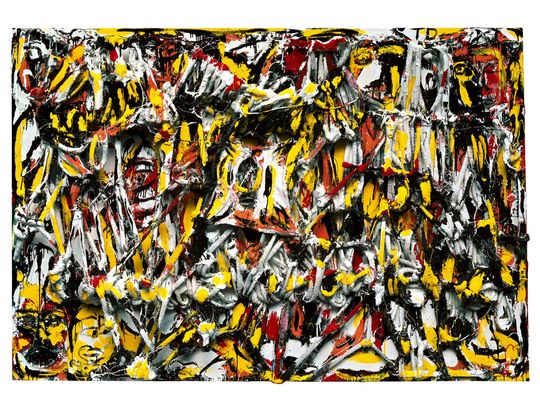 . Blood and Meat: Survival For the World (detail), 1992, 65 × 95 × 11 in., Collection of the Souls Grown Deep Foundation.
SITE SANTA FE
RUTH CLAXTON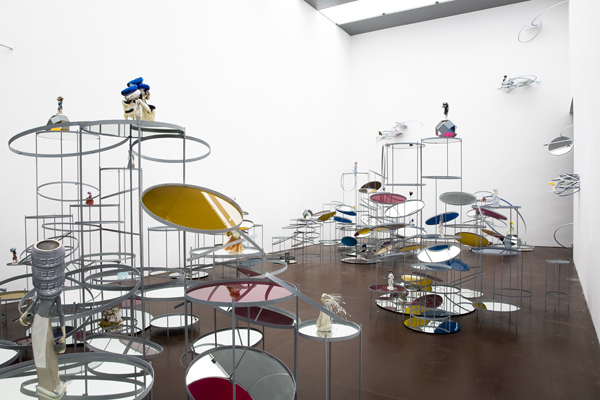 Ruth Claxton, Untitled, 2007, Mixed Media, Courtesy of Faye Fleming & Partner, Geneva
SAN FRANCISCO MUSEUM OF MODERN ART
Helios
Eadweard Muybridge in a Time of Change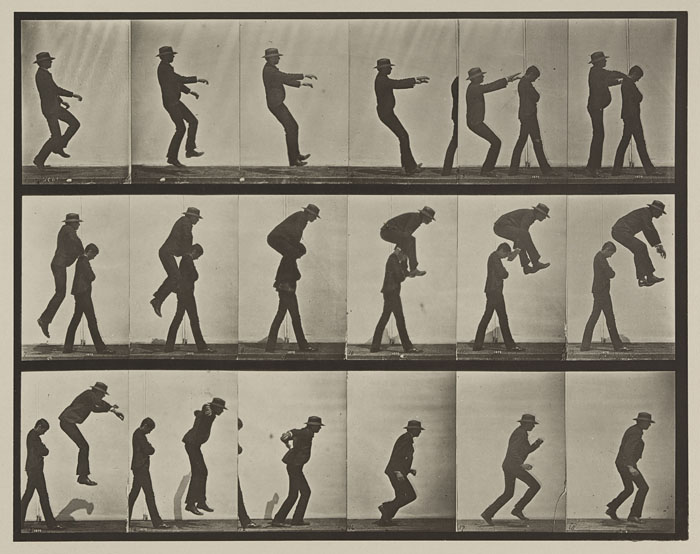 Eadweard Muybridge, Jumping over boy's back (leap frog). Plate 169, 1887; collotype on paper; Corcoran Gallery of Art, Washington, D.C., museum purchase, 87.7.169
WALTER MACIEL GALLERY
JOHN BRANSTON: THE CHANGING MACHINE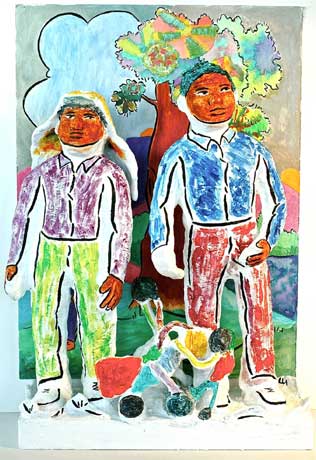 The Change Machine
2011
Sculpture: epoxy clay, acrylic; Drawing: acrylic on paper
THE GETTY CENTER
Brush & Shutter: Early Photography in China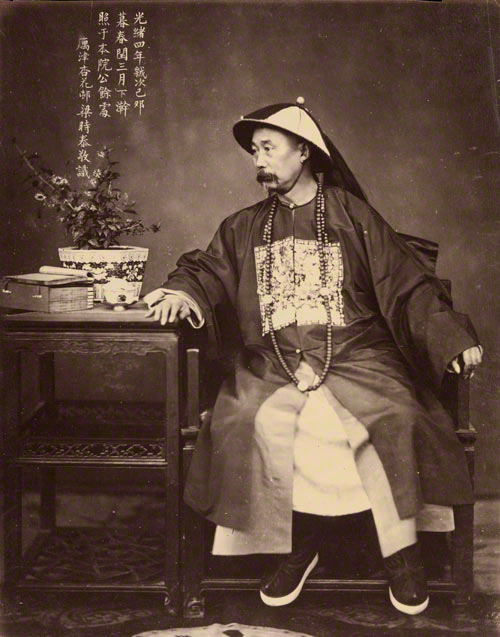 Portrait of Li Hongzhang in Tianjin, 1878, Liang Shitai (also known as See Tay) (Chinese, active in Hong Kong, Shanghai, and Tianjin, 1870s–1880s), albumen silver print. The Getty Research Institute, 2006.R.1.4
Photography from the New China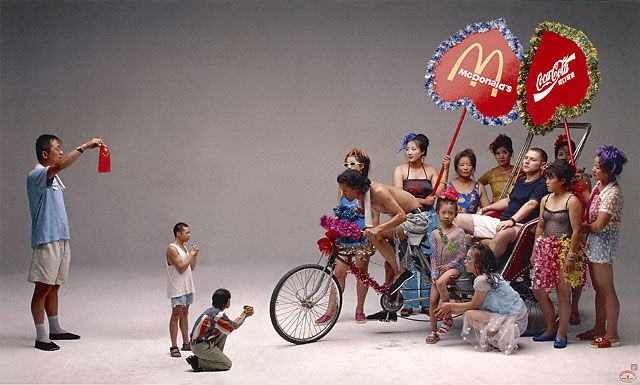 Wang Qingsong, Chinese, Can I Cooperate with You?, Chromogenic print , 47 1/4 x 78 3/4 in.; 2009.18.1. The J. Paul Getty Museum © Wang Qingsong
Musée d'art contemporain de Montréal
Anri

Sala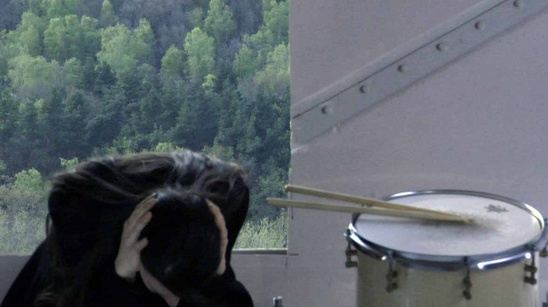 Anri Sala, Film stills from Answer Me, 2008
HD video, stereo sound
3/6
4 min 51 sec
Collection Musée d'art contemporain de Montréal
TIMOTHY TAYLOR GALLERY
HANS HARTUNG: THE FINAL YEARS 1980-1989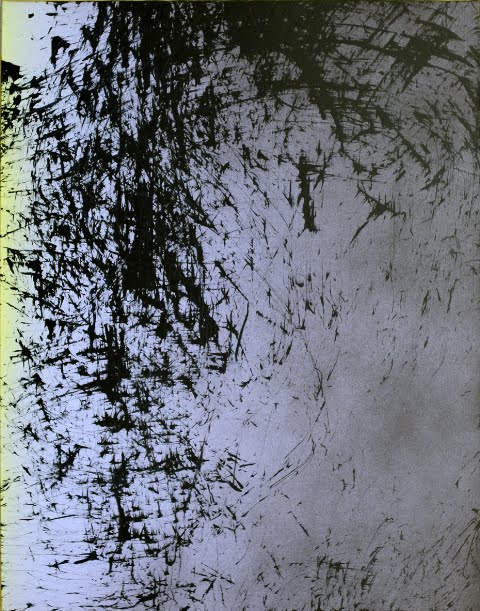 'T1982-H15', 1982
KARSTEN SCHUBERT
FRED WILSON: WORKS 1993-2011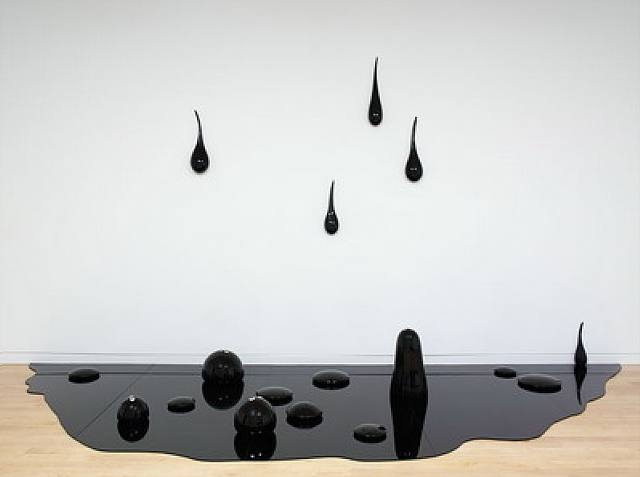 TATE BRITAIN
SUSAN HILLER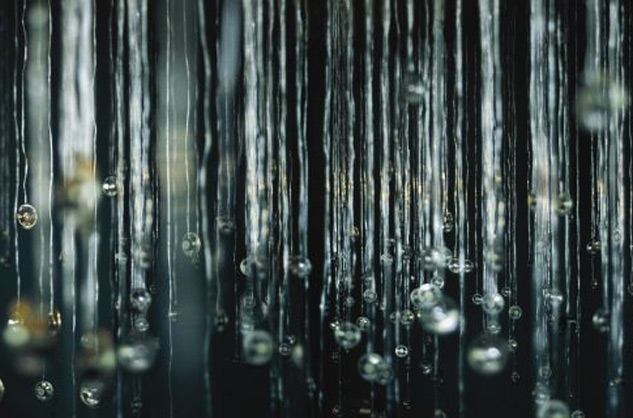 WITNESS
WADDINGTON CUSTOT GALLERIES
BILL WOODRUFF: SCULPTURES 1981-1988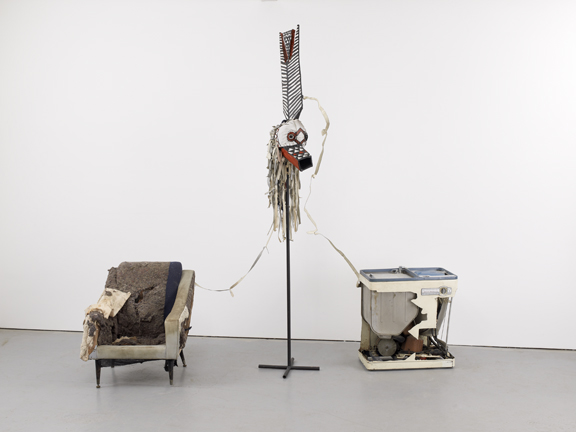 Armchair and Washing Machine with Bobo Mask
1982
armchair, washing machine, acrylic paint
height c.118 in / height c.300 cm, width variable
HAYWARD GALLERY
BRITISH ART SHOW 7: IN THE DAYS OF THE COMET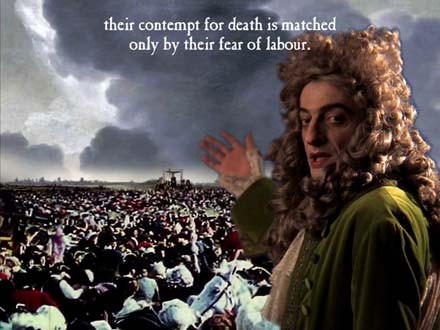 Anja Kirschner & David Panos, The Last Days of Jack Sheppard, (Film Still)
WHITECHAPEL GALLERY
Giorgio Andreotta Calo,

Jalal Toufic,

Huang Xiaopeng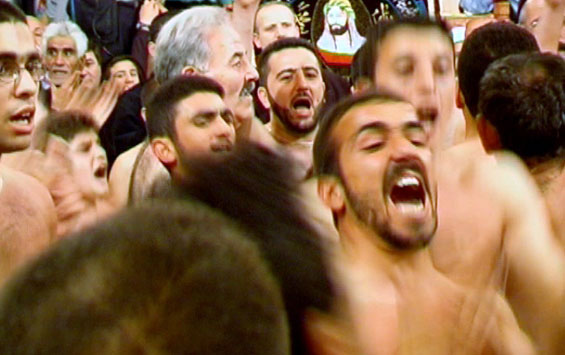 Lebanese Performance Art; Circle: Ecstatic; Class: Marginalized; Excerpt 3, 2007, Courtesy Jalal ToufiC
PARASOL UNIT
I KNOW SOMETHING ABOUT LOVE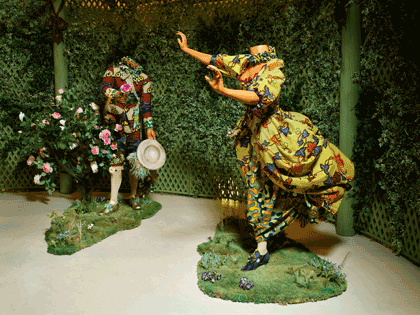 Yinka Shonibare MBE, The Pursuit, 2007
Courtesy Rabo Art Collection © the artist
Commissioned by The Musée du Quai Branly for the exhibition 'Jardin d'Amour' 2007. Photography: Patrick Gries for the Musée du Quai Branly
TATE ST. IVES
SIMON STARLING: RECENT HISTORY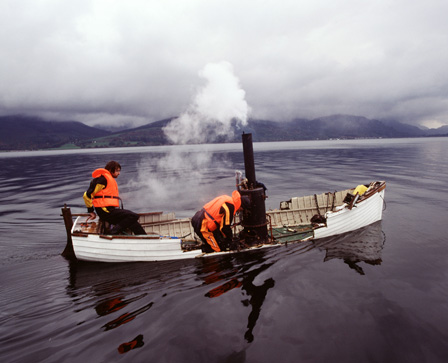 Autoxylopyrocycloboros 2006 (Detail), Courtesy of the artist and Casey Kaplan Gallery, New York
FRUITMARKET GALLERY
NARCISSUS REFLECTED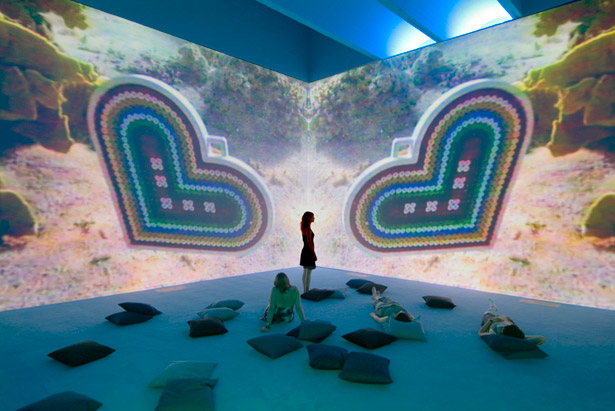 Pipilotti Rist, Sip My Ocean, 1996
Installation view at Fundació Joan Miró, Barcelona
Photo: Pere Pratdesaba, Fundació Joan Miró
Courtesy the artist and Hauser & Wirth
JEU DE PAUME
AERNOUT MIK :: COMMUNITAS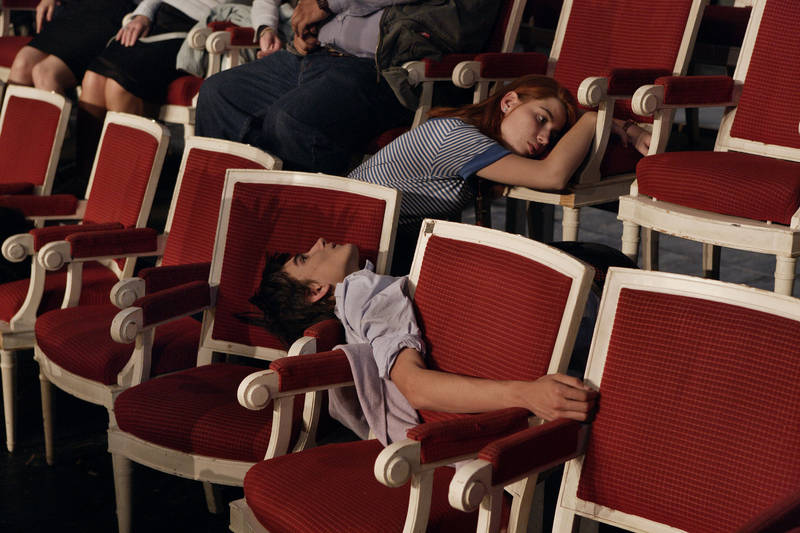 Aernout Mik
Communitas, 2010
digital video
Edition of 4 + 2 a.p , Courtesy of carlier | gebauer
PALAIS DE TOKYO
Amos Gitai, Traces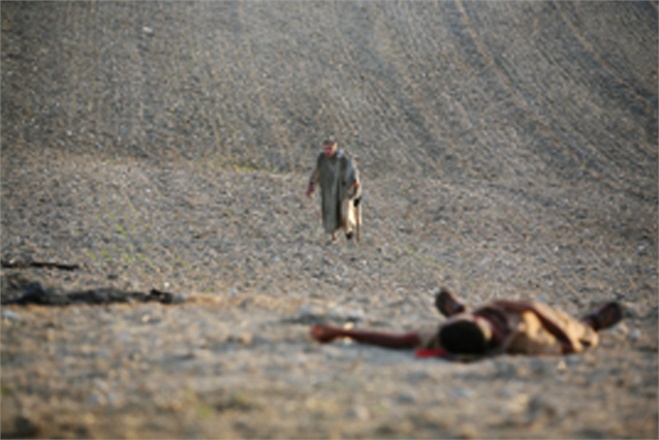 Amos Gitaï - Carmel, 1999, (Film Still)
CENTRE POMPIDOU
François Morellet,

réinstallations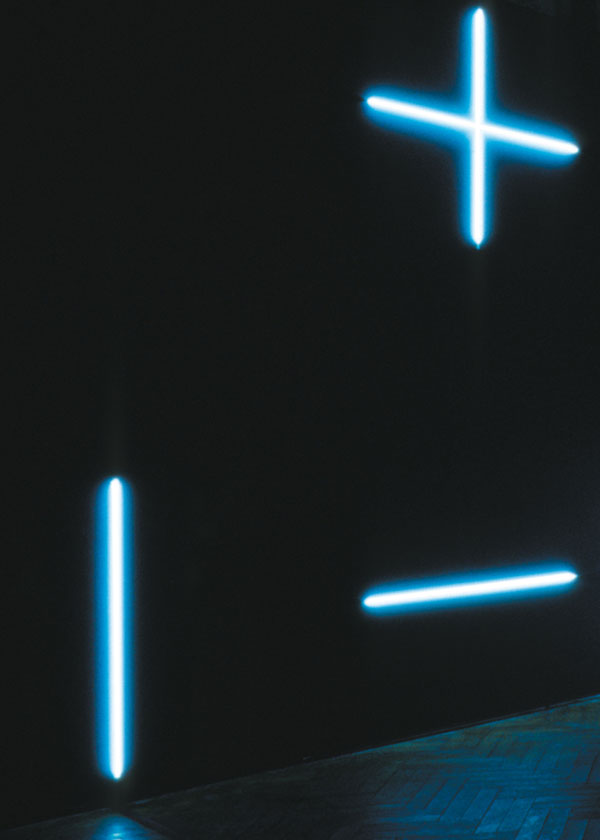 L'Avalanche, 1996, 36 tubes de néon bleus, 400 x 400 cm, collection de l'artiste (©François Morellet. ©Adagp, Paris 2011).
MODERNA MUSEET
KLARA LIDEN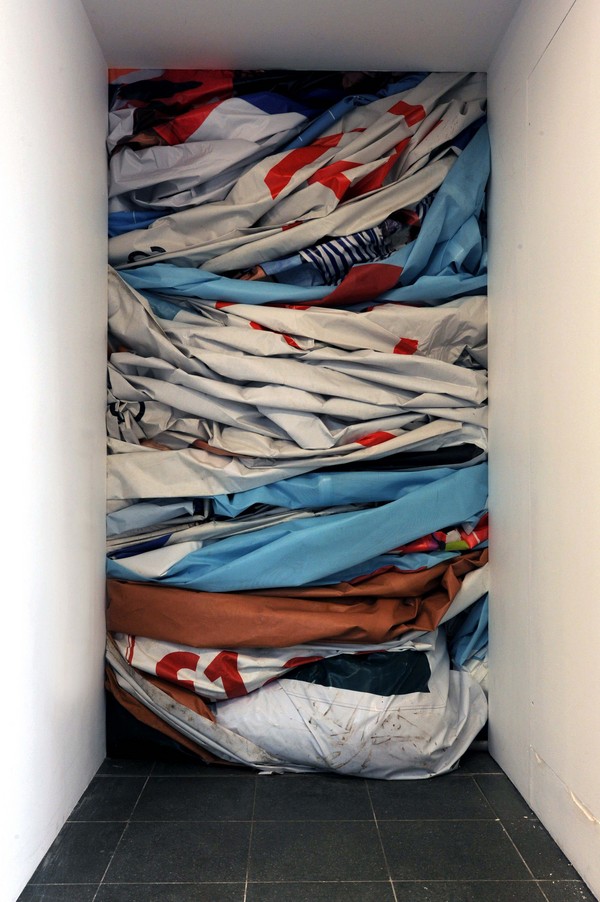 Klara Liden, Installation Serpentine Gallery, London, 2010 @ Klara Liden Photo: Gautier de Blonde
MODERNA MUSEET
MARCEL DUCHAMP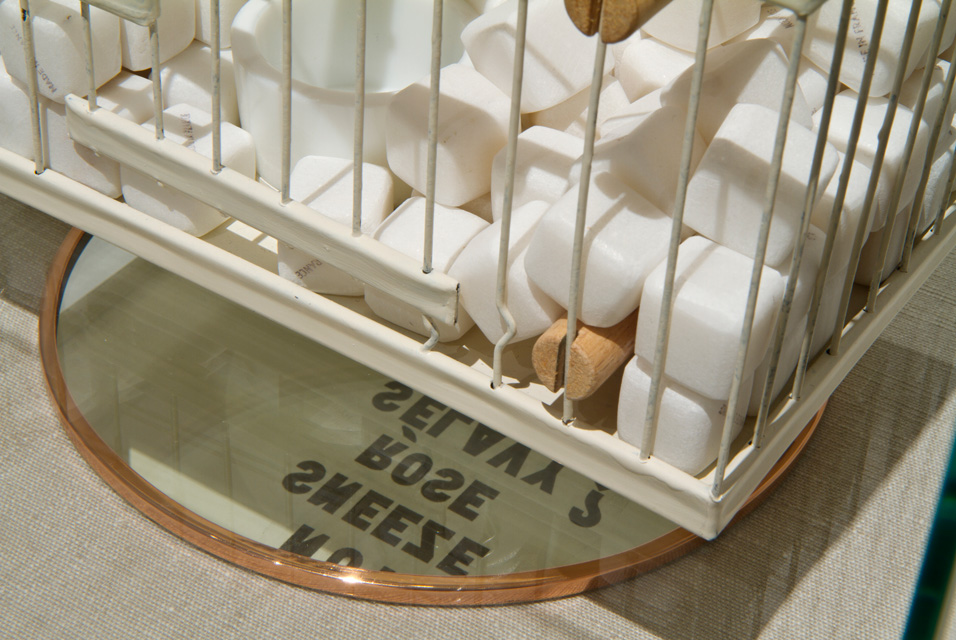 Marcel Duchamp , Why not sneeze, Rrose Selavy?, 1921 @ Succession Marchel Duchamp/BUS 2011
ZENO X GALLERY
JACK WHITTEN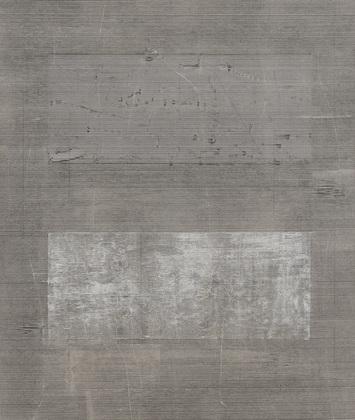 KAPPA I, 1976. Synthetic polymer paint on canvas, 6' 4" x 64" (193 x 162.6 cm). Collection of MOMA, NYC, Gift of Mr. and Mrs. Lawrence Levine. © 2011 Jack Whitten 523.1978
Museum Boijmans Van Beuningen
Pipilotti Rist
'Laat je haar neer' (Let Your Hair Down)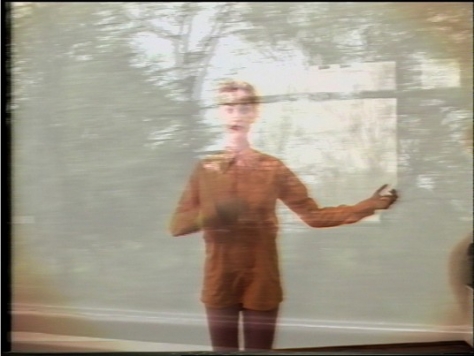 (Video Still)
Wim T. Schippers
The Peanut-Butter Platform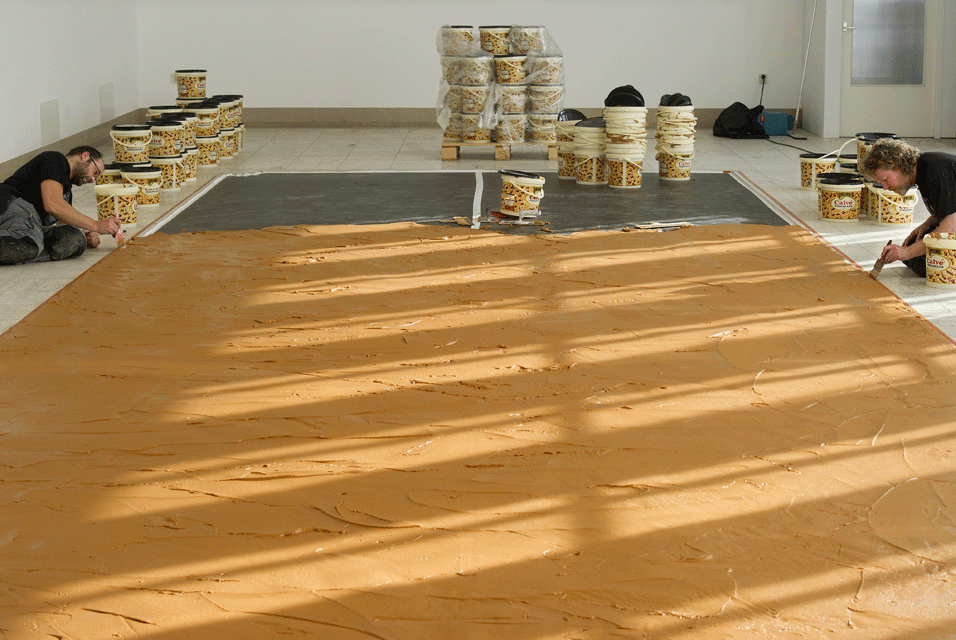 (Installation View)
Gemeentemuseum
A ROMANTIC VIEW : THE RADEMAKERS COLLECTION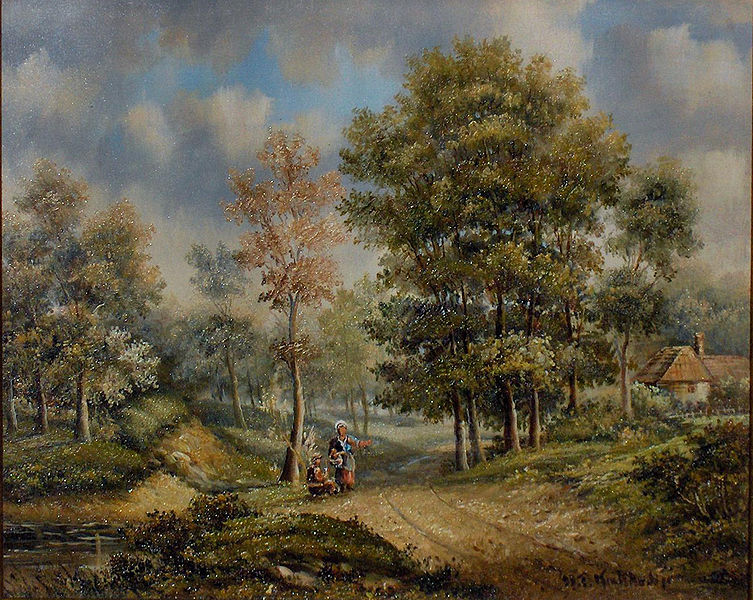 "Walk in the woods" - Barend Cornelis Koekkoek (1803-1862)
GEM, Museum of Contemporary Art
Gert & Uwe Tobias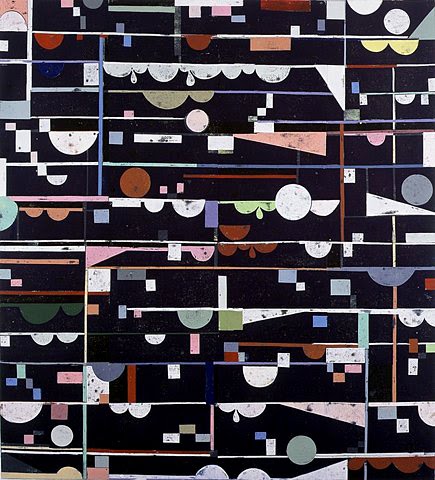 Untitled
ALBERTINA
ROY LICHTENSTEIN
BLACK & WHITE 1961 - 1968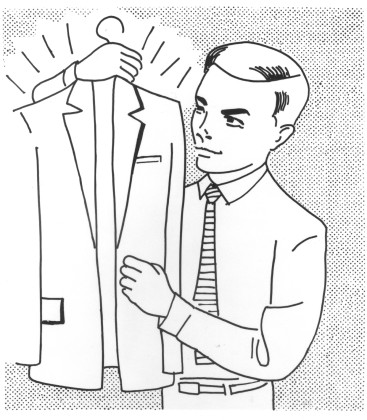 Man with Coat, 1961, Pochoir, brush , pen and india ink, The Sonnaben Colletion @Estate of Roy Lichtenstein/VBK Vienna ,2011
Sammlung Verbund
OLAFUR ELIASSON
YELLOW FOG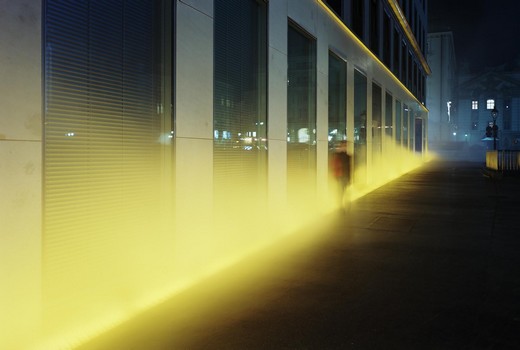 Along the Verbund
headquarters' facade
Am Hof 6a,
Daily at dusk
KUNSTHISTORISCHES MUSEUM
al-FANN
Art From the Islamic Civilisation from the al-Sabah Collection, Kuwait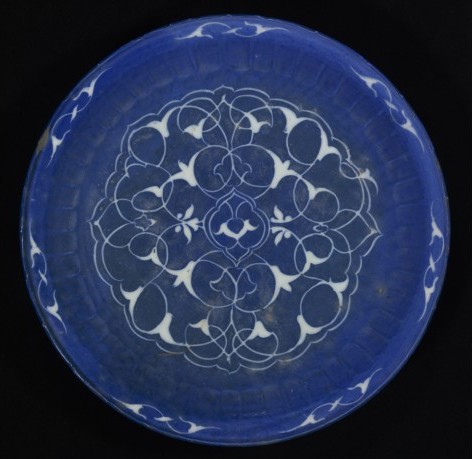 Al-Sabah Collection, Kuwait
SCHIRIN KUNSTHALLE
SURREAL OBJECTS.

THREE-DIMENSIONAL WORKS FROM DALÍ TO MAN RAY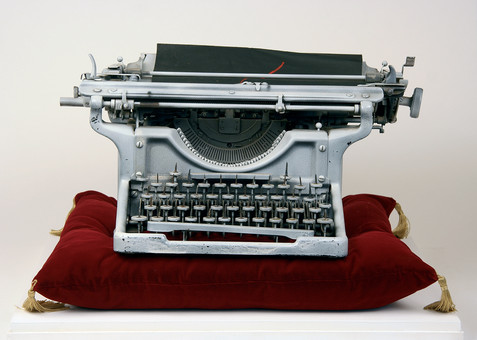 CONROY MADDOX,
ONANISTIC TYPEWRITER (ONANISTISCHE SCHREIBMASCHINE), 1940,
PRIVATSAMMLUNG, GROßBRITANNIEN, FOTOGRAFIE: © CHRIS HARRISON PHOTOGRAPHY, NORFOLK
MUSEUM FUR MODERNE KUNST
THE LUCID EVIDENCE: WORKS FROM THE PHOTOGRAPHIC COLLECTION OF MMK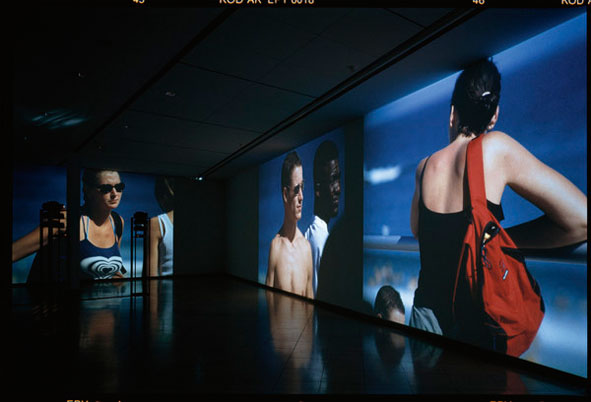 Beat Streuli, Bondi Beach, Parramatta Road, 1998, Installation shot MMK Foto: Axel Schneider
TEMPORARILY INVISIBLE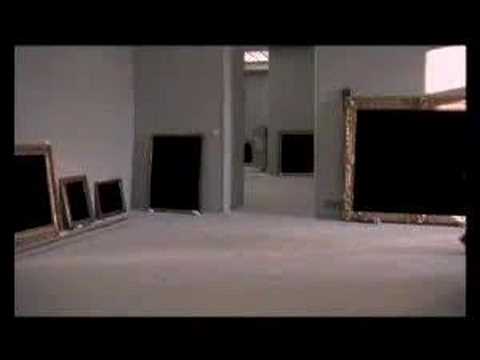 Matthias Meyer, Black Museum
HAMBURGER BAHNHOF
RICHARD LONG; BERLIN CIRCLE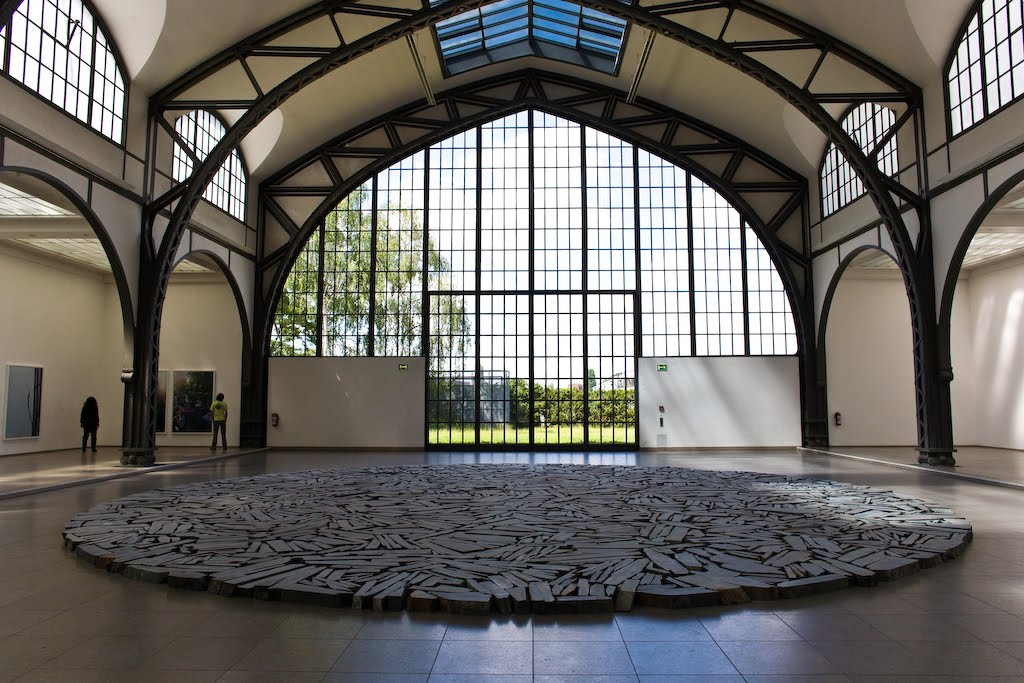 Große Halle mit Berlin Circle, Richard Long (1996, Sammlung Marx)
LIVE TO TAPE THE MIKE STEINER COLLECTION AT THE HAMBURGER BAHNHOF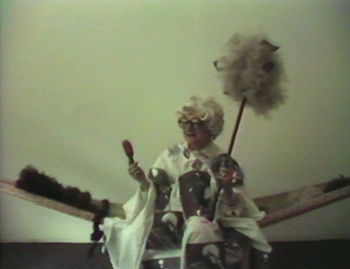 LIL PICCARD, 1980 @The Lil Picard Papers, The University of Iowa Libraries
CORY ARCANGEL HERE COMES EVERYBODY

Cory Arcangel, a couple thousand short films about Glenn Gould, 2007 Ausstellungsansicht Northern Gallery for Contemporary Art, Sunderland UK, 2007 Staatliche Museen zu Berlin, Nationalgalerie, Schenkung des Outset Contemporary Art Fund 2009 © Courtesy the artist and Galerie Thaddaeus Ropac, Paris/Salzburg
KUNSTBIBLIOTHEK SAMMLUNG FOTOGRAFIE/ STAATLICHE MUSEEN ZU BERLIN
FROM CAIRO TO TELL HALAF : THE MAX VAON OPPENHEIM PHOTO COLLECTION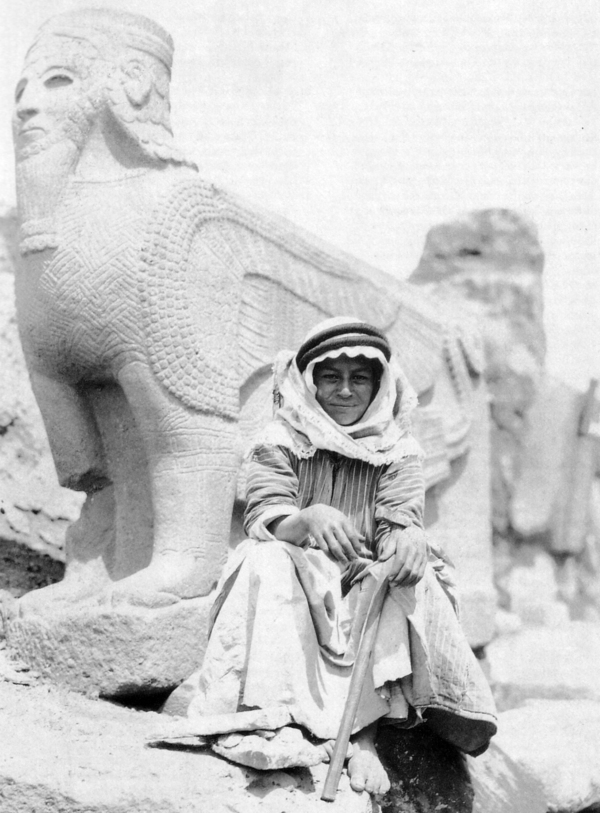 Young excavator in front of the winged scorpion man, 1912/1913
© Max Freiherr von Oppenheim-Stiftung
GARAGE CENTER OF CONTEMPORARY CULTURE
CUBA IN REVOLUTION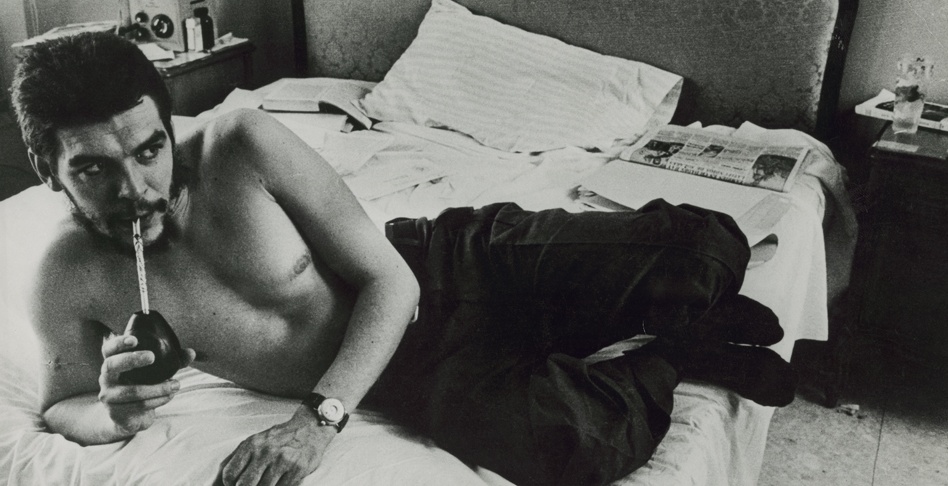 ROSPHOTO STATE MUSEUM AND EXHIBITION CENTRE
EPOCH OF OPTIMISM - ART AND PROPAGANDA IN SOVIET PHOTOGRAPHY IN THE 1920-1940S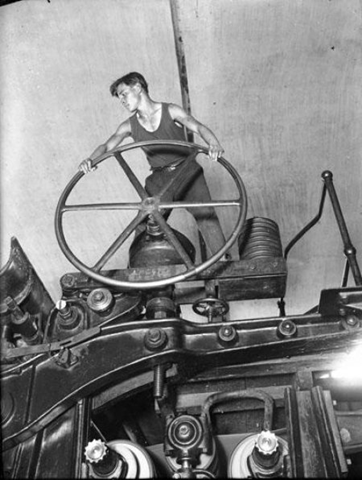 Arkadly Shaykhet, Young Communist at the wheel of papermaking machine. Balakhna, 1929, Courtesy of Nailya Alexander Gallery, NYC
CONTEMPORARY ART CENTRE
JASON DODGE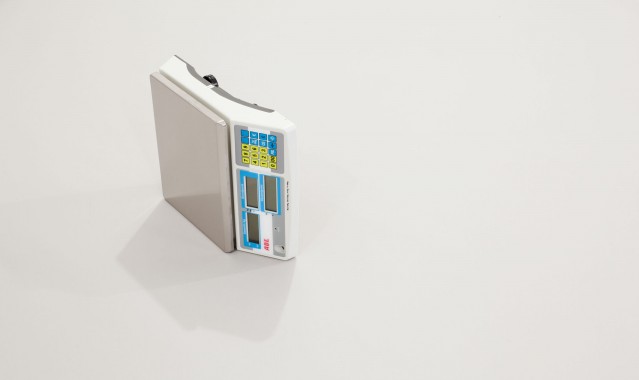 Jason Dodge , Scale, 2011, Courtesy of Casey Kaplan Gallery, NYC
JANE AND LOUISE WILSON, CHERNOBYL PROJECT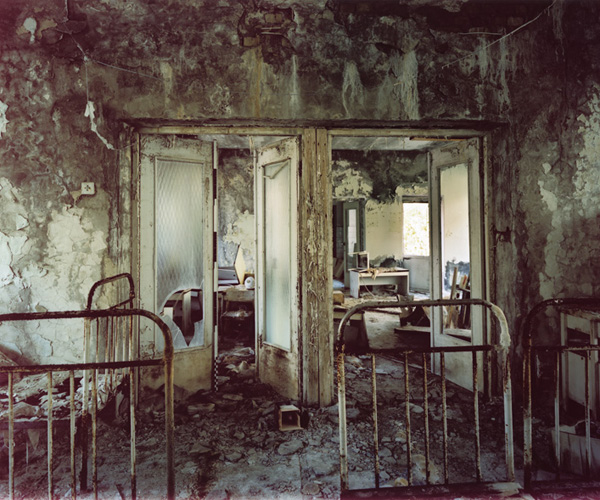 Courtesy of 303 Gallery, NYC
REINA SOFIA
ROBERTO JACOBY: DESIRES RISES FROM COLLAPSE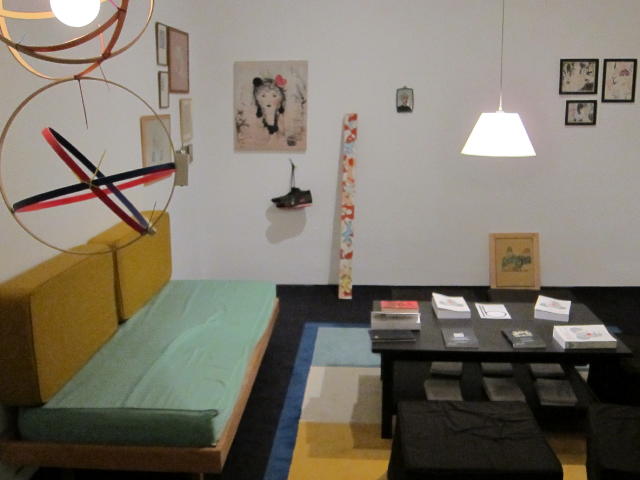 Roberto Jacoby 'Living Here', in 1966, the artist moved his home and studio to a gallery in Buenos Aires. 2011 recreation with new commissions and works of artists friends of Jacoby
Thyssen-Bornemisza Museum
Jean-Léon Gérôme (1824-1904)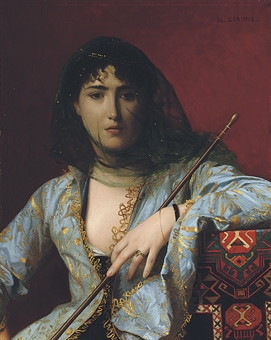 Jean-Léon Gérôme,
Femme circassienne voilée: Veiled circassian

Heroines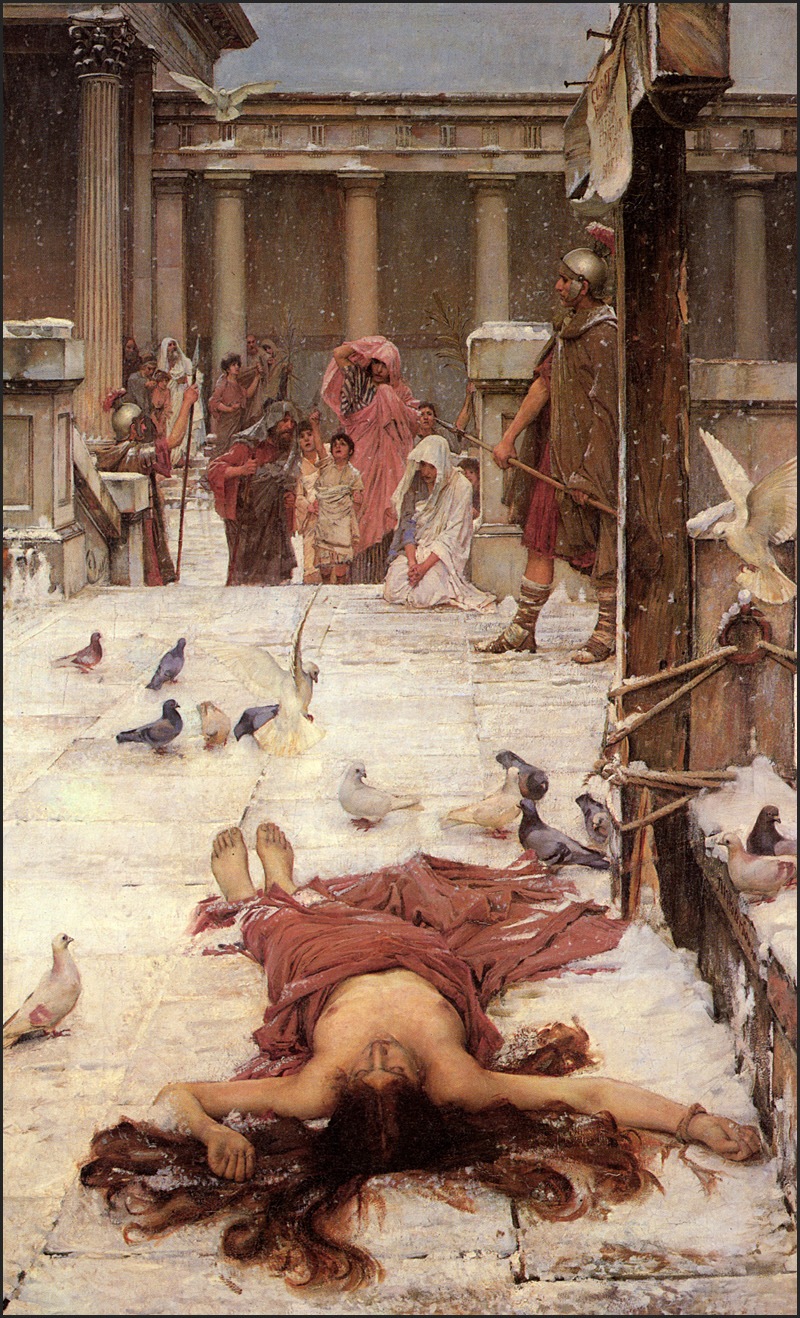 John William Waterhouse, Saint Eulalia, 1885,Oil on canvas, 188.6 x 117.5 cm
Tate, London: Presented by Sir Henry Tate 1894, Inv. no.: N01542
Istanbul Museum of Modern Art
PARADISE LOST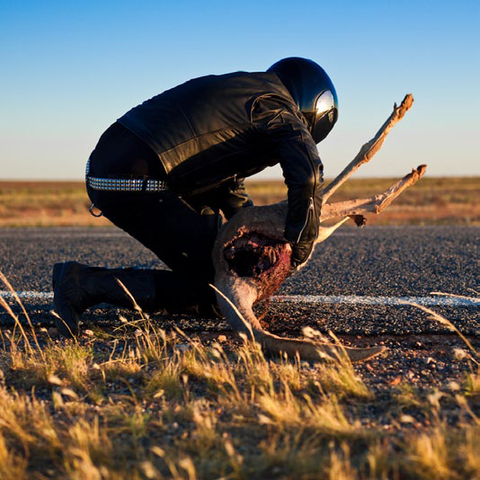 Josh Raymond / Shaun Gladwell- Apologies 1 - 6 [barrier highway] [2009] (VIDEO STILL)
MACRO MUSEUM
ANTONY GORMLEY: DRAWING SPACE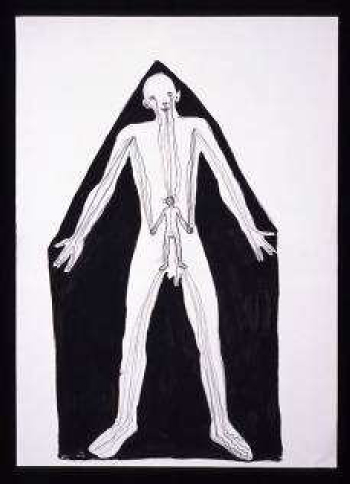 Antony Gormley, Mansion, 1982, Black pigment, oil, charcoal on paper, 84 x 60 cm
Punta della Dogana
In Praise of Doubt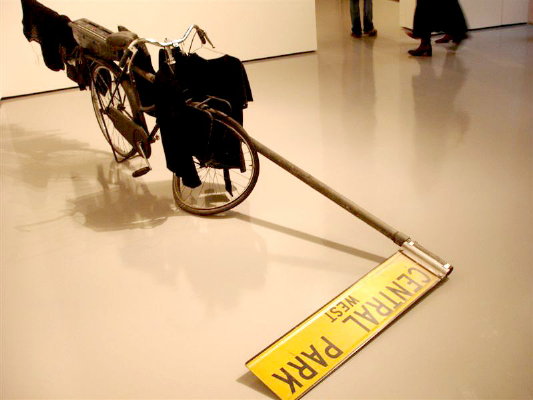 Central Park West, 1990 by David Hammons
ULLENS CENTRE
WANG JIANWEI: YELLOW SIGNAL

PETER LINDBERGH: THE UNKNOWN

SHANGHART GALLERY H-SPACE
HAUNG KUI : MY PROJECTION IS FOCUSING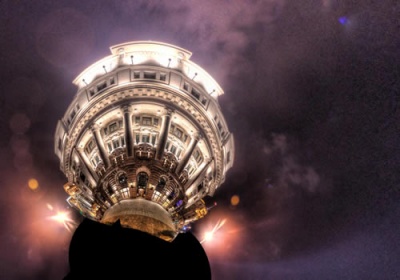 SHARAJAH, UNITED ARAB EMIRATES
SHARAJAH BIENNIAL 10: PLOT FOR A BIENNIAL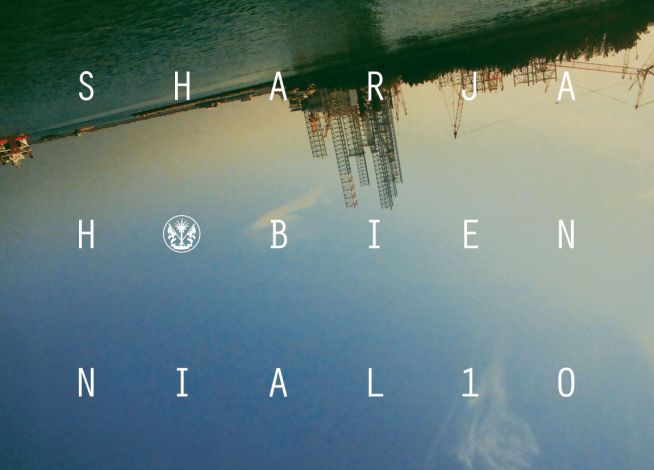 ISRAEL MUSEUM
ROXY PAINE: INVERSION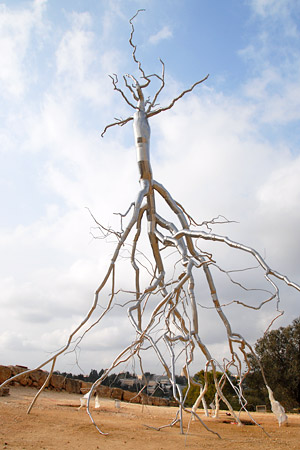 Rosy Paine, Inversion, 2008, Courtesy of James Cohan Gallery, NYC
Queensland Art Gallery (QAG) and Gallery of Modern Art (GoMA)
Matthew Ngui
Swimming: at least 8 points of view 2007

Matthew Ngui | Swimming: at least 8 points of view 2007 | Four-channel video installation, hard drive and DVD formats: 10:10 minutes, colour, sound (originally recorded on high definition video), ed.1/3 | The Kenneth and Yasuko Myer Collection of Contemporary Asian Art. Purchased 2008 with funds from Michael Simcha Baevski through the Queensland Art Gallery Foundation | Collection: Queensland Art Gallery
Physical

Video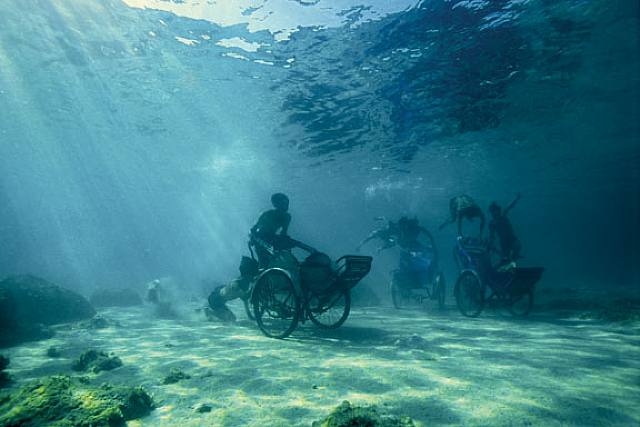 Jun Nguyen-Hatsushiba | Memorial Project Nha Trang, Vietnam, towards the complex - for the courageous, the curious, and the cowards 2001 | DVD: 13 minutes, colour, stereo | Purchased 2002. Queensland Art Gallery Foundation Grant | Collection: Queensland Art Gallery
MUSEUM OF CONTEMPORARY ART
Michael Stevenson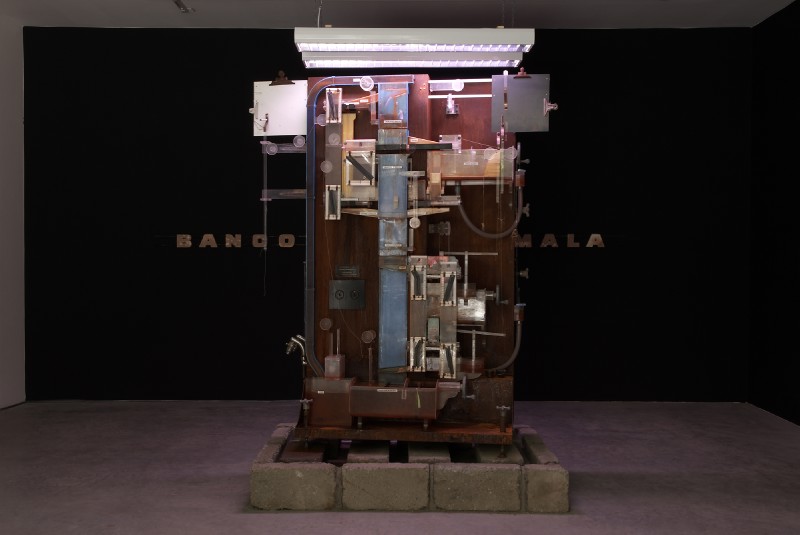 The Fountain of Prosperity , 20062006 plexiglass, steel, brass, aluminum, rubber, cork, string, concrete, dyed water, pumps and fluorescent lamps 2.5 x 1.6 x 1 m installation view, Vilma Gold, London, 2007 Courtesy of the artist and Vilma Gold, London Image courtesy of the artist and Vilma Gold, London © the artist