SEPTEMBER/ OCTOBER 2010
Adobe Museum of Digital Media (AMDM)
TONY OURSLER: VALLEY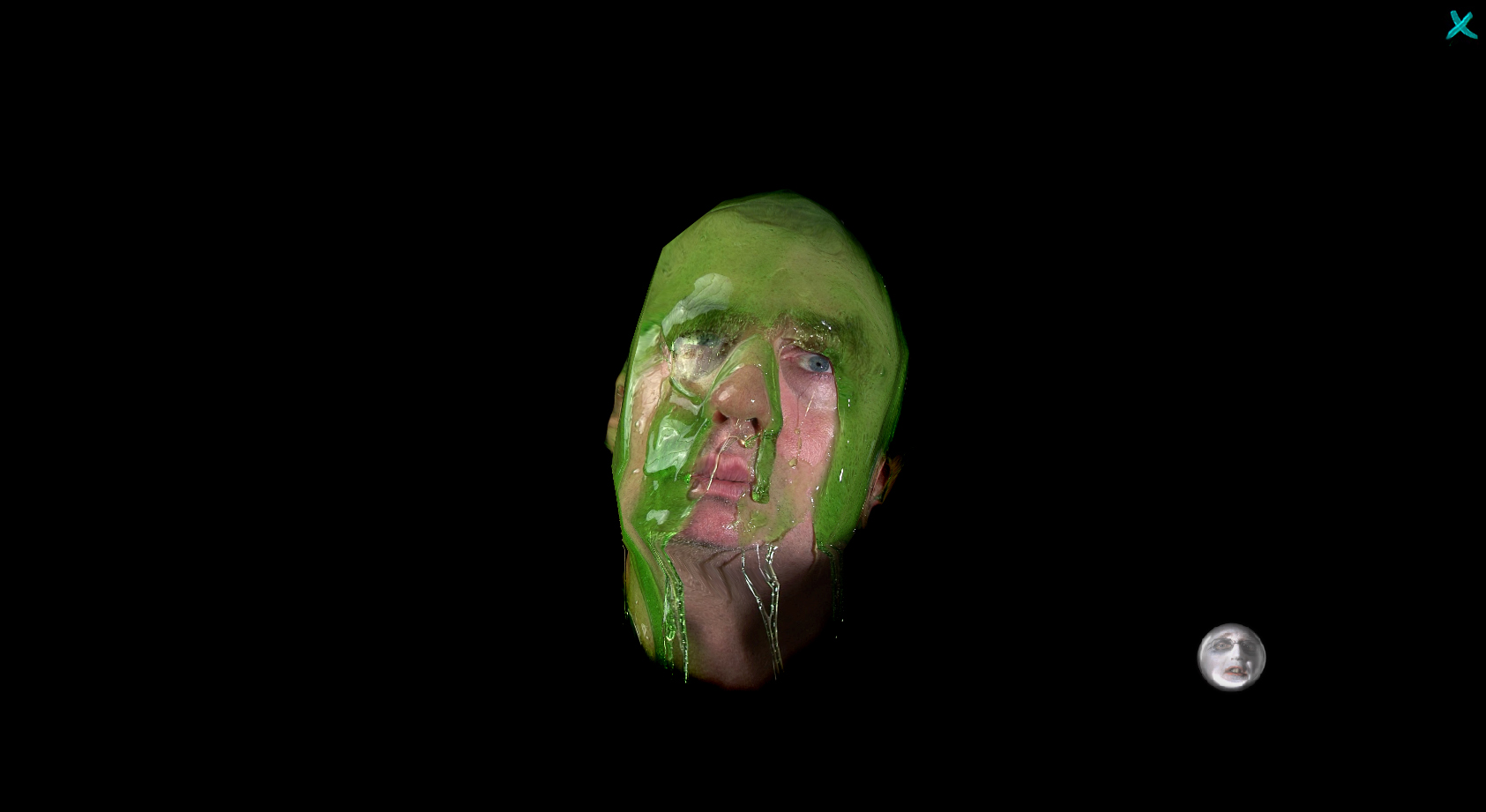 Courtesy of the Adobe Museum
MUSEUM OF MODERN ART
ABSTRACT EXPRESSIONIST
NEW YORK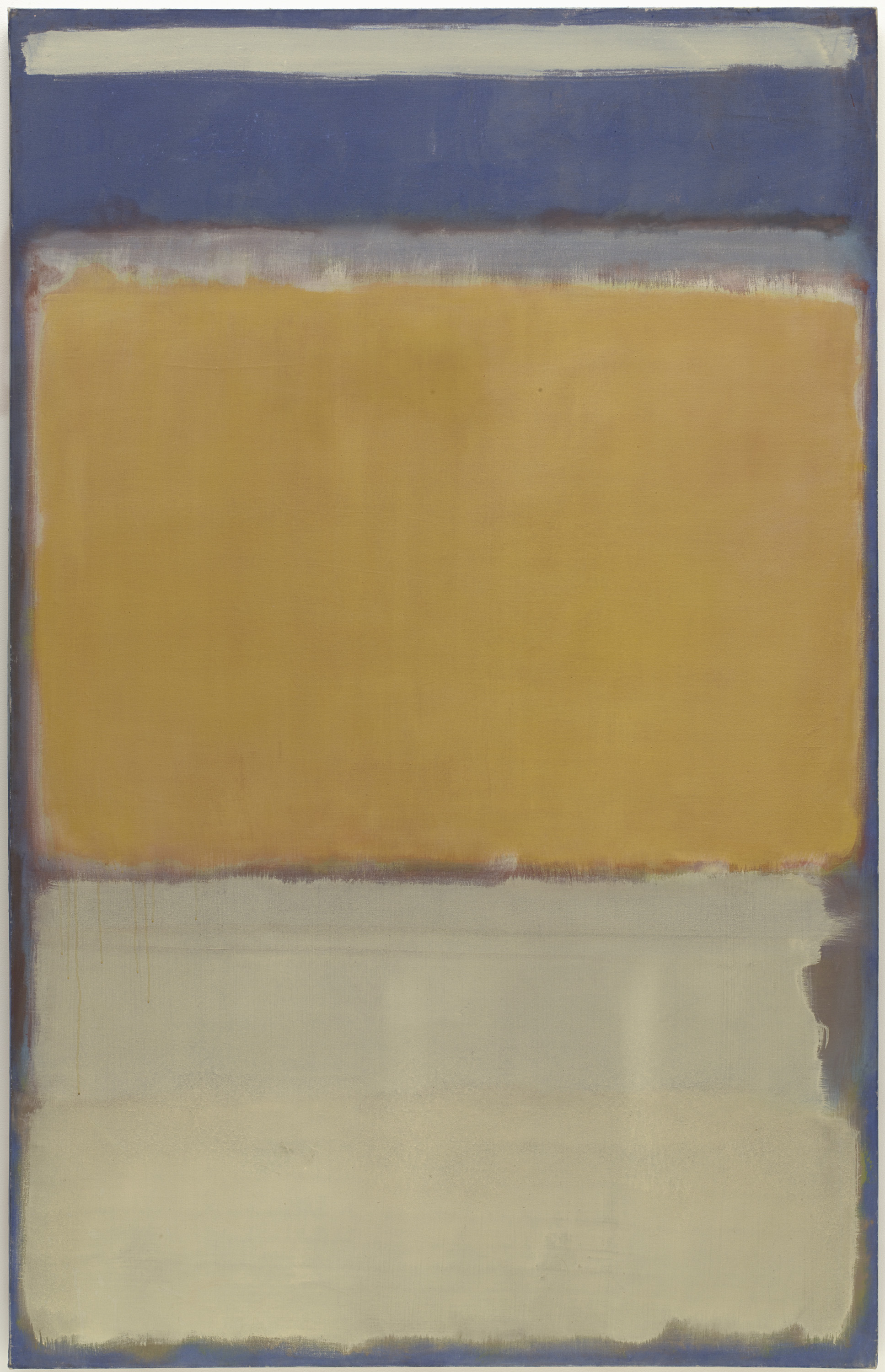 Mark Rothko (American, born Latvia, 1903–1970)
No. 10. 1950
Oil on canvas, 7' 6 3/8" x 57 1/8" (229.6 x 145.1 cm)
The Museum of Modern Art, New York. Gift of Philip Johnson
© 1998 Kate Rothko Prizel & Christopher Rothko / Artists Rights Society (ARS), New York
MAPPING SUBJECTIVITY: EXPERIMENTATION IN ARAB CINEMA, 1960s-NOW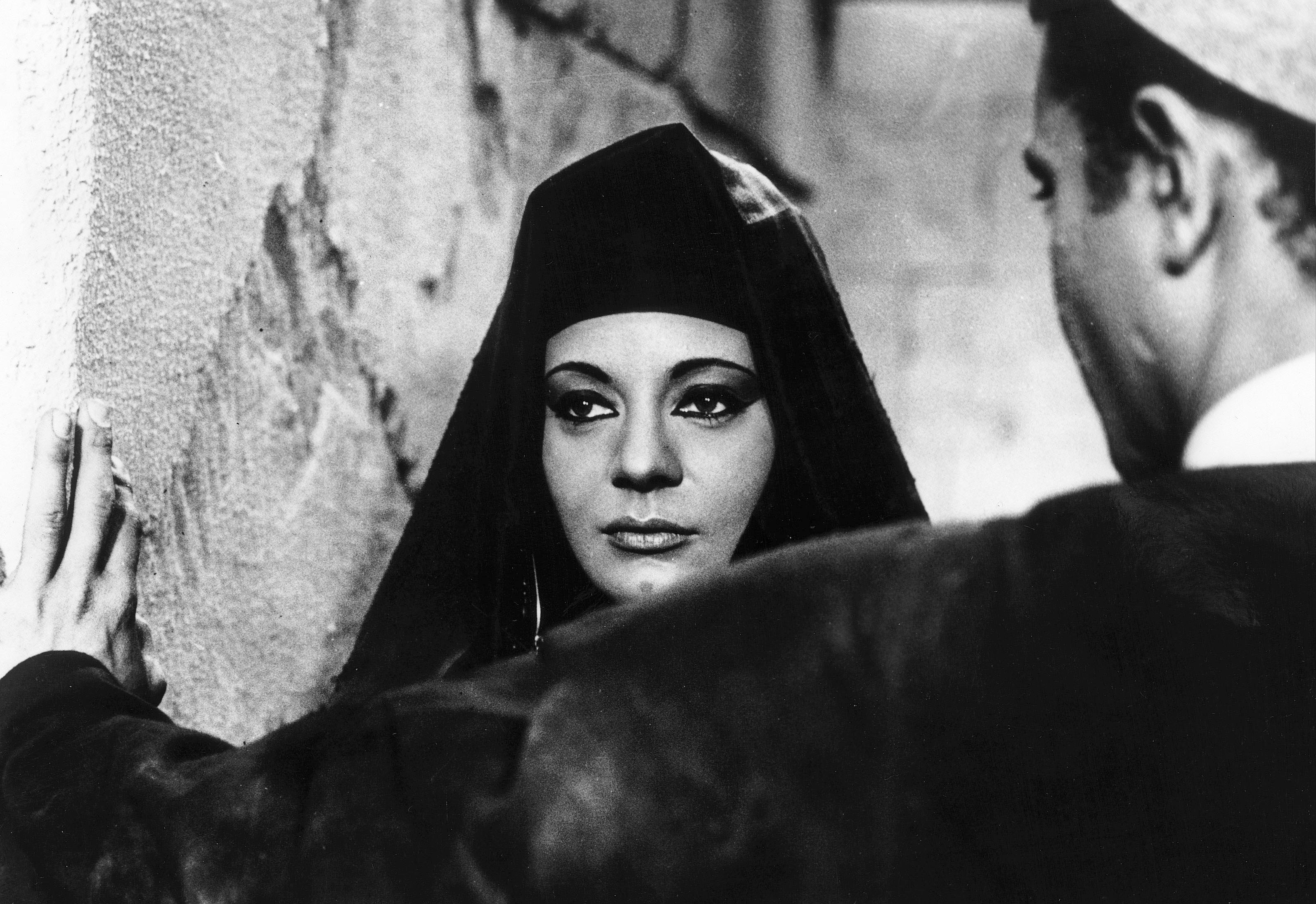 The Mummy, Courtesy of MOMA
SMALL SCALE, BIG CHANGE
New Architectures of Social Engagement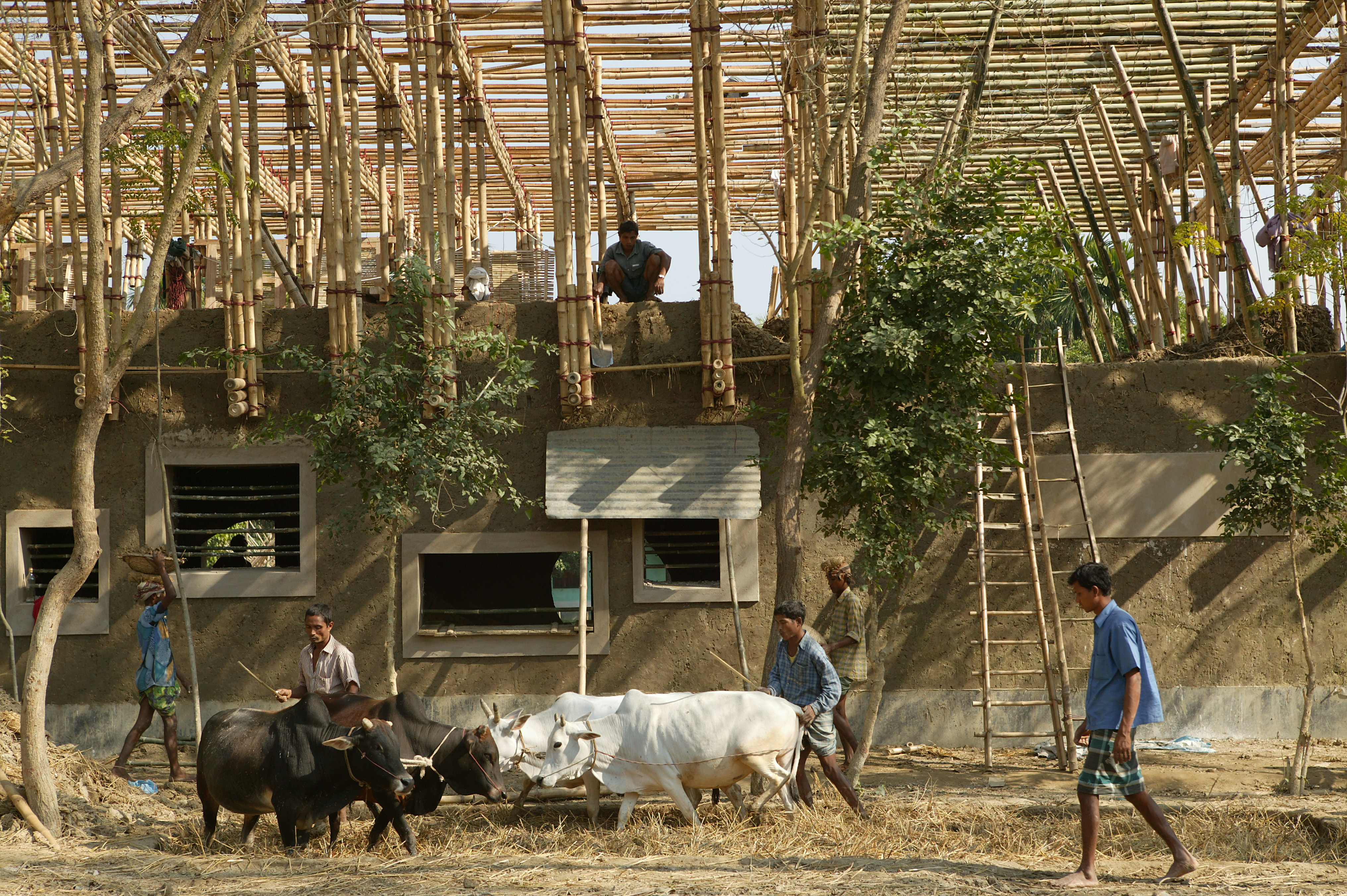 Anna Heringer.
METI – Handmade School. Rudrapur, Bangladesh. 2004-06
Image: Kurt Hörbst
NEW PHOTOGRAPHY: 2010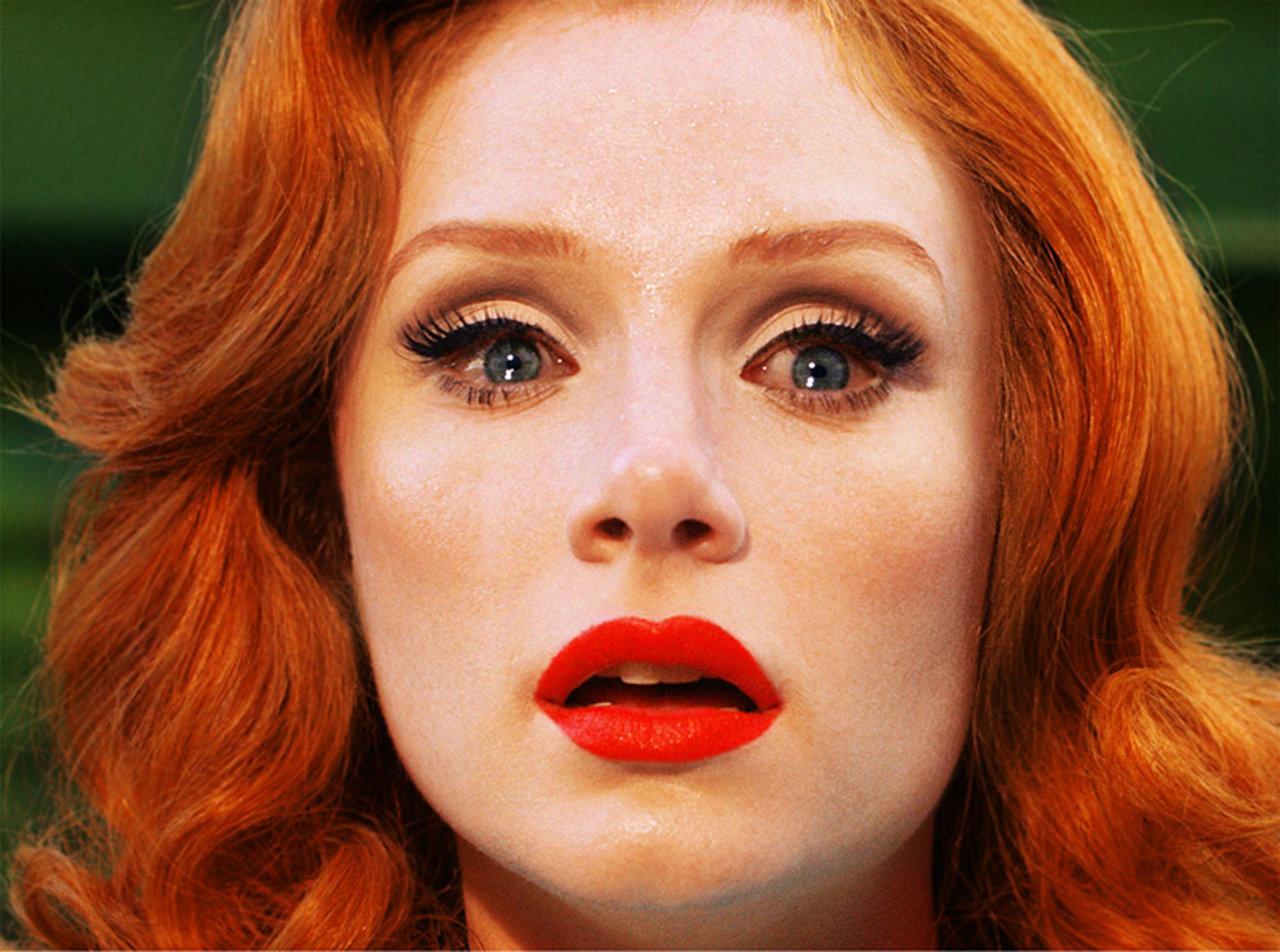 Alex Prager (American, born 1979) Despair. 2010. Chromogenic color print, 16 x 20" (40.6 x 50.8 cm) Courtesy the artist and Yancey Richardson Gallery © 2010 Alex Prager, courtesy Yancey Richardson Gallery
INTERNATIONAL CENTER FOR PHOTOGRAPHY
THE MEXICAN SUITCASE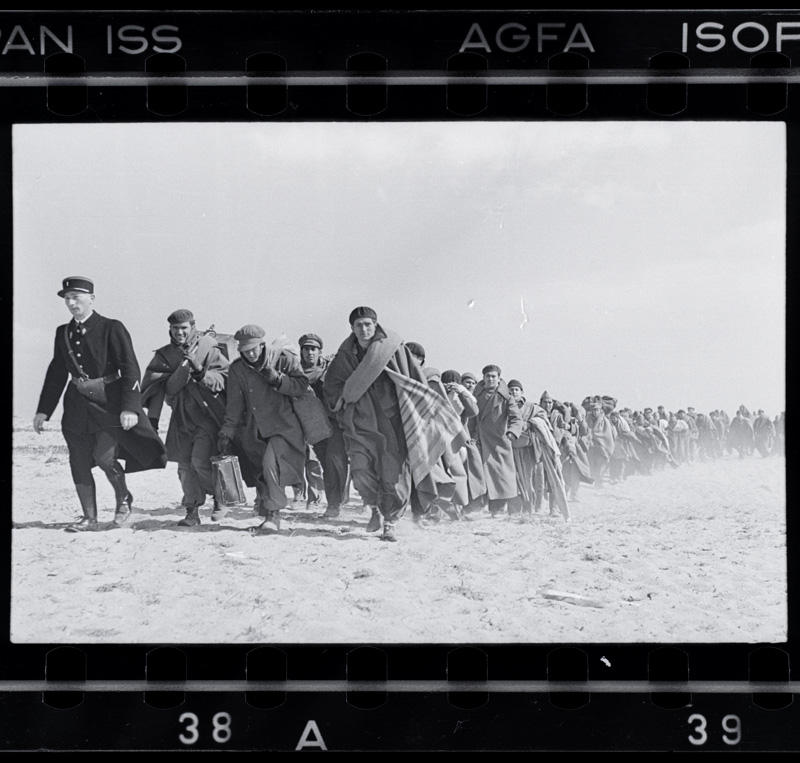 Robert Capa, [Exiled Republicans being marched on the beach from one internment camp, Le Barcarès, France], March 1939. © Estate of Cornell Capa / ICP / Magnum, International Center of Photography
CUBA IN REVOLUTION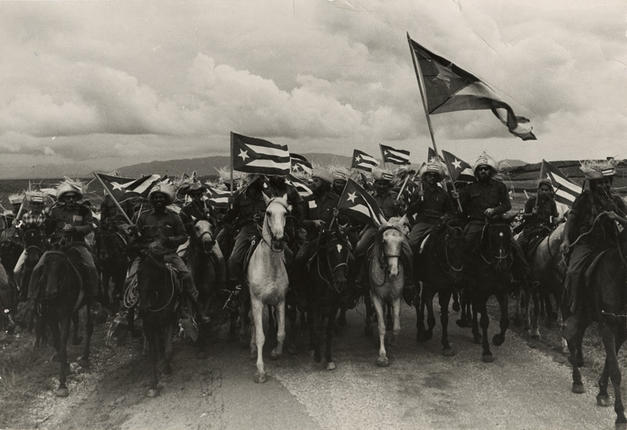 Raúl Corrales, La Caballeria (Cavalry), 1960. © The Corrales Estate, Havana, Cuba, Courtesy of International Art Heritage Foundation
STUDIO MUSEUM X GOETHE-INSTITUT
OFF/SITE: XAVIERA SIMMONS: JUNCTURES (tranmissions to)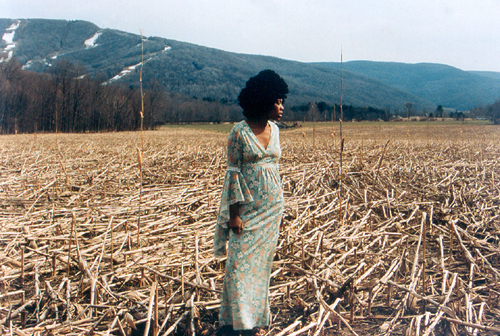 Xaviera Simmons
High Seasoned Brown (2004)
Color photograph, Courtesy the artist
GOETHE -INSTITUT-WYOMING BUILDING / STUDIO MUSEUM
BROOKLYN MUSEUM
FRED TOMASELLI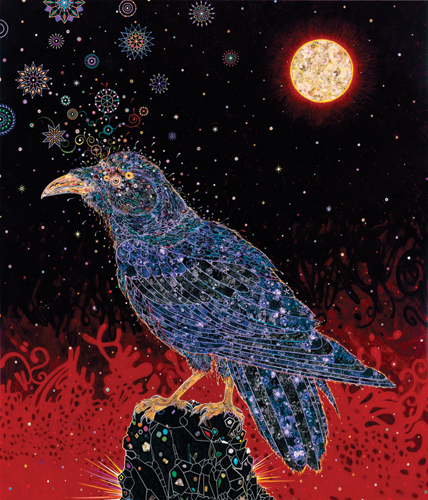 Big Raven (detail), 2008, Acrylic photocollage, and resin on wood paint, Private Collection, courtesy of the artist, White Cube, London, and James Cohan Gallery, NYC
SEDUCATIVE SUBVERSION: WOMEN POP ARTISTS, 1958-1968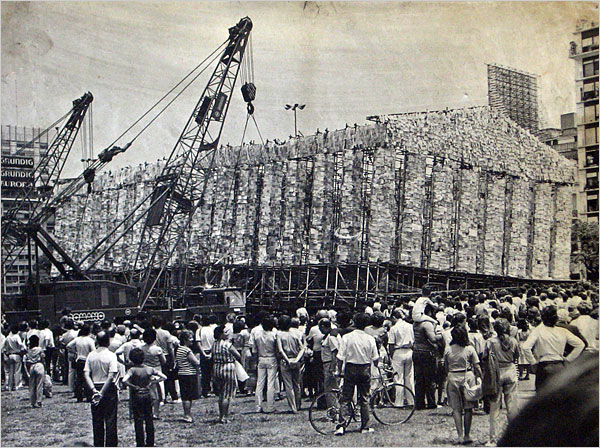 "The Parthenon of Books/Homage to Democracy, Buenos Aires," detail (December 1983) by Marta Minujín /Photo: Marta Minujin
GRADUATE CENTER/ THE CITY UNIVERSITY OF NEW YORK
DEEP IMPRESSION: WILLIE COLE WORKS ON PAPER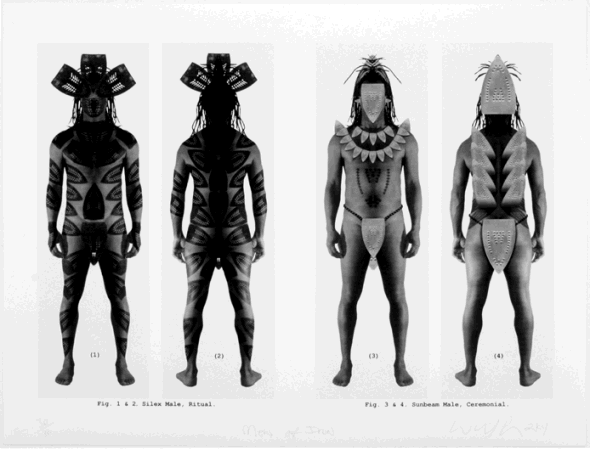 Men of Iron, 2004 , Courtesy of the Alexander Bonin , NYC
AMERICAS/SOCIETY
ART AND MYTH IN ANCIENT PERU/
THE HISTORY OF THE JEQUETEPEQUE VALLEY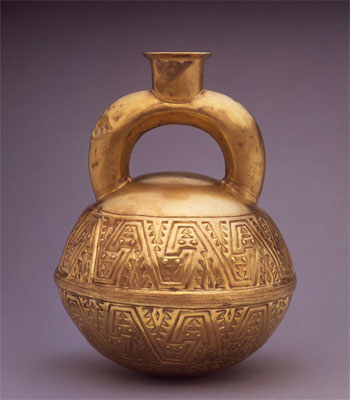 Chavin Stirrup Spout Bottle , Collection of the American Museum of Natural History, NYC
METROPOLITAN MUSEUM OF ART
The World of Khubilai Khan: Chinese Art in the Yuan Dynasty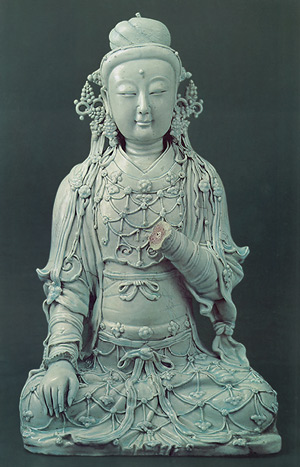 Seated bodhisattva, Yuan dynasty (1271–1368), late 13th–early 14th century; Qingbai ware
China, Probably from kilns in the vicinity of Jingdezhen, Jiangxi Province
Porcelain with relief decoration under bluish white glaze /H. 20 in. (50.8 cm)
Gift of Edgar Bromberger, in memory of his mother, Augusta Bromberger, 1951 (51.166)
John Baldessari: Pure Beauty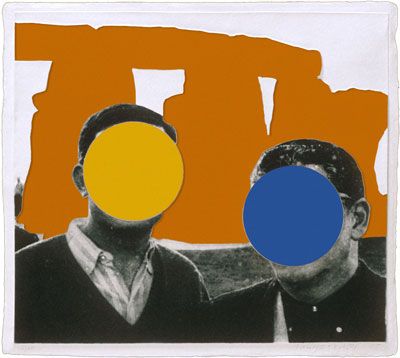 Stonehenge (With Two Persons) Orange, 2005
Mixografia print on handmade paper, Courtesy of Barbara Krakow Gallery, Boston

Miró: The Dutch Interiors
Dutch Interior I, 1928
GUGGENHEIM MUSEUM
Chaos and Classicism: Art in France, Italy, and Germany, 1918-1936

Fernand Léger, Woman Holding a Vase (definitive state) (Femme tenant un vase [état définitif]), 1927. Oil on canvas, 57 5/8 x 38 3/8 inches (146.3 x 97.5 cm). Solomon R. Guggenheim Museum, New York 58.1508. © 2009 Artists Rights Society (ARS), New York/ADAGP, Paris
GREY ART GALLERY/NYU
KUNSTLERPLATE: Artists' Posters from East Germany, 1967-1990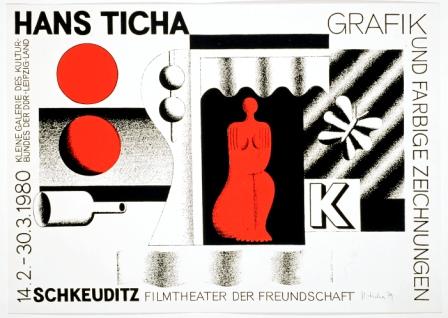 Hans Ticha, Hans Ticha, Prints and Color Drawings, Keine Galeriedes Kulturbundes der DDR, Leipzig-Land, Schkeuditz, February 14-March 30, 1980, Kunstsammlungen Chemnitz
JAMES COHAN GALLERY
INGRID CALAME: SWING SHIFT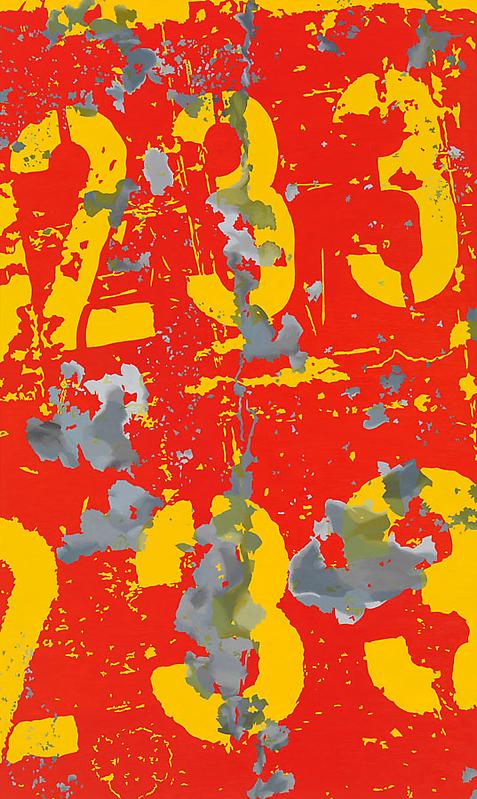 Arcelor Mittal Steel Shipping Building One No.233, 2009, Courtesy James Cohan Gallery, NYC
SPERONE WESTWATER
GUILLERMO KUITCA: NEW PAINTINGS, 2008-2010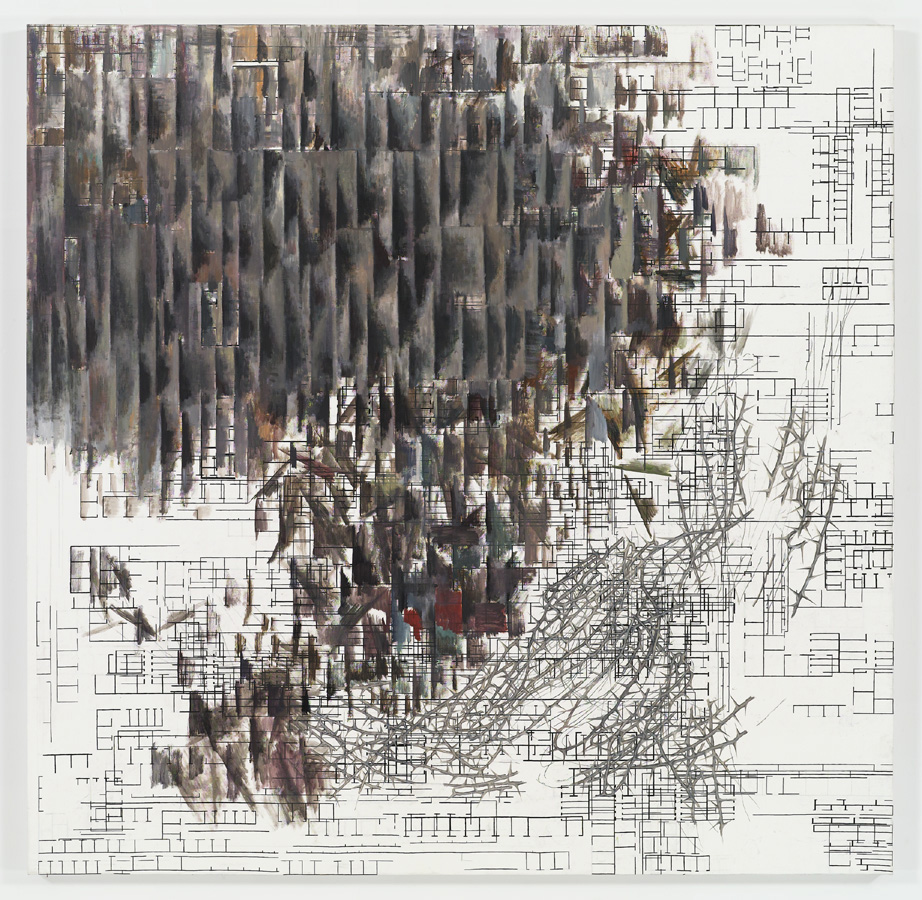 Guillermo Kuitca Philosophy for Princes III, 2009 ,oil on linen 61 7/8 x 63 inches (157 x 160 cm)/SW 10072
Photo: Tom Powel, Courtesy Sperone Westwater , New York
THE NEW MUSEUM
THE LAST NEWSPAPER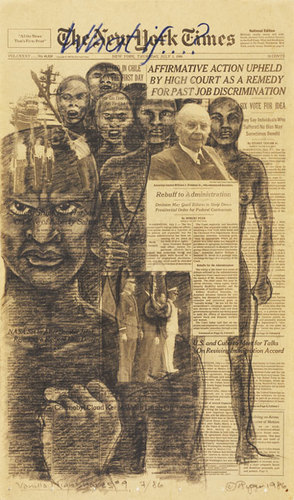 Adrian Piper, Vanilla Nightmares #9, charcoal, oil crayon on newspaper. Collection Walker Art Center, Minneapolis, T.B. Walker Acquisition Fund, 2004.
FREE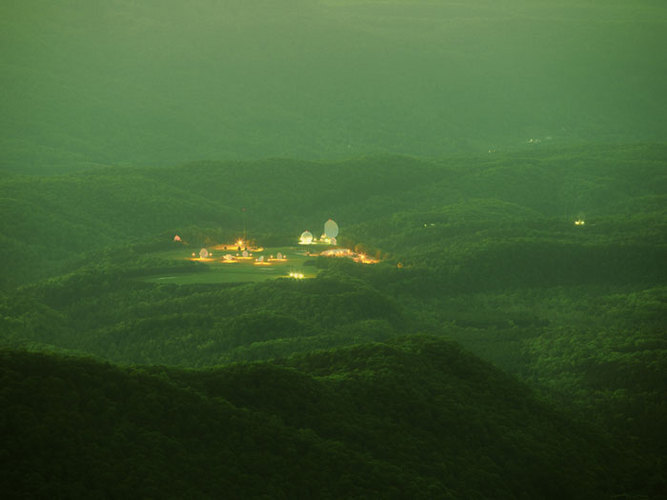 Trevor Paglen, They Watch the Moon, 2010, C-print, 30 x 40 in. Courtesy the artist.
WILMER JENNINGS GALLERY at KENKELEBA
ANTILLANOS: Six Contemporary Artists from Puerto Rico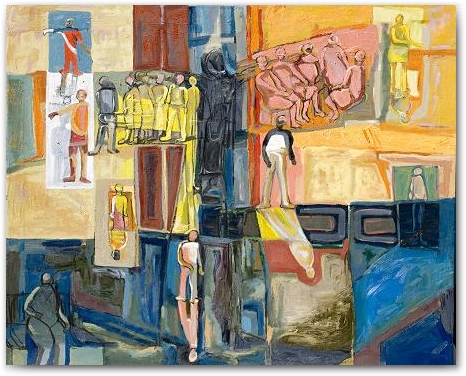 Ramon Bulerin, Courtesy of the Artist
TEL: 1.212.674.3939
HAUNCH OF VENISON
PATRICIA PICCININI/EVE SUSSMAN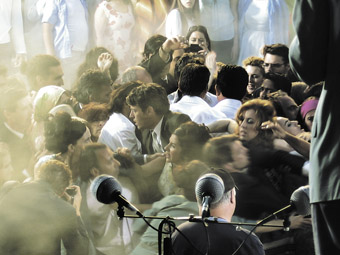 Eve Sussman, Rape of the Sabine Women, Detail, Courtesy of Haunch of Venison, NYC
HIGH LINE ART
DEMETRIUS OLIVER: JUPITER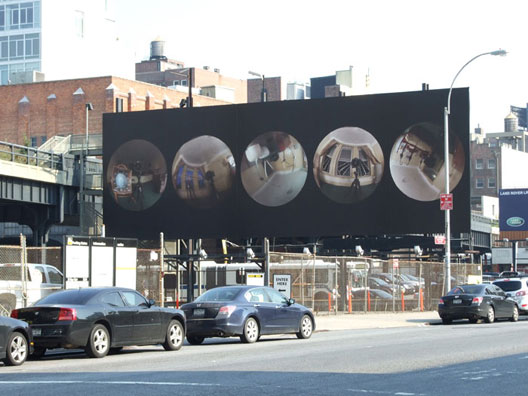 Jupiter 3, Image courtesy of Blue Medium, Inc. , NYC
WHITNEY MUSEUM OF AMERICAN ART
OFF THE WALL= PART 2 SEVEN WORKS BY TRISHA BROWN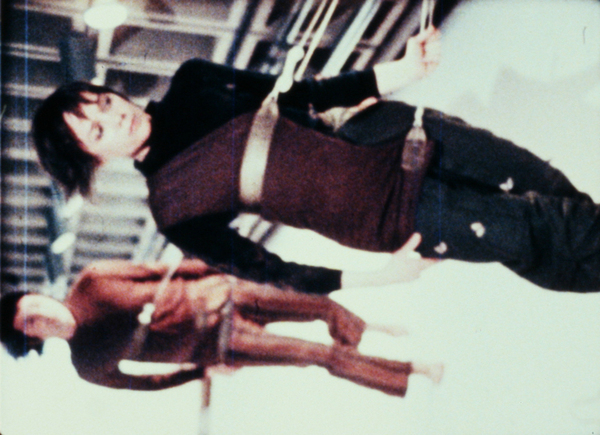 Walter Gutman (1903–1986). Trisha Brown Co. at the Whitney Museum 1971–The Rehearsal, 1971. 16mm film transferred to video, color, silent; 8:30 minutes. Courtesy Anthology Film Archives
MORGAN LIBRARY AND MUSEUM
ROY LICHTENSTEIN: THE BLACK AND WHITE DRAWINGS: 1961-1968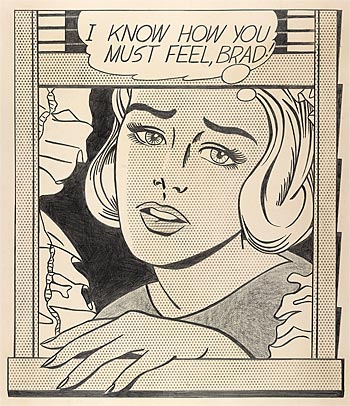 Roy Lichtenstein, I Know How You Must Feel, Brad!, 1963, graphite pencil, pochoir, and lithographic rubbing crayon. Private Collection. © Estate of Roy Lichtenstein. Photography: Schecter Lee, 2009.
NEUE GALERIE
POSTCARDS OF THE WIENER WERKSTÄTTE: SELECTIONS FROM THE LEONARD A. LAUDER COLLECTION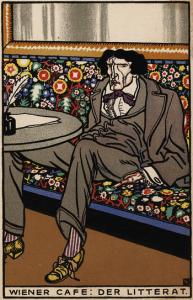 Moriz Jung, Viennese Cafe, The Man of Letters, Weiner Werkstaatte Postcard 532, 1911 , Chromolithograph, The Leonard A. Lauder Collection
LEHMANN MAUPIN
TONY OURSLER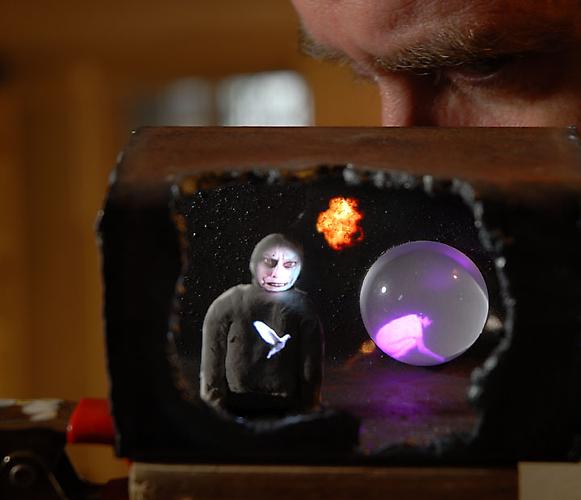 Studio View, 2010, Courtesy of Lehmann Maupin, NYC
ALEXANDER GRAY ASSOCIATES
MELVIN EDWARDS: SCULPTURES 1964-2010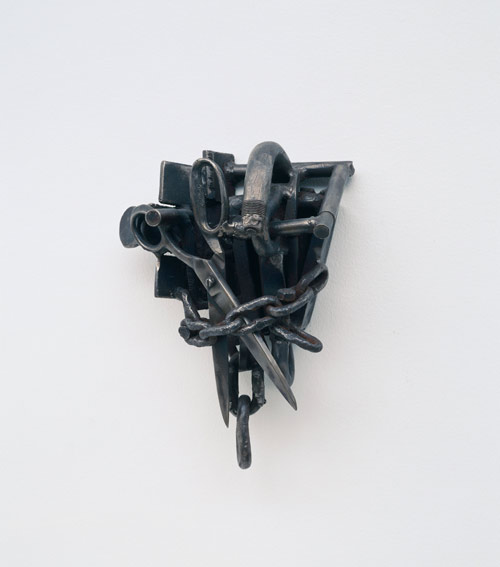 Sekuru Knows, Lynch Fragments, Courtesy of Alexander Gray Associates, NYC
TANYA BONAKDAR GALLERY
SARAH SZE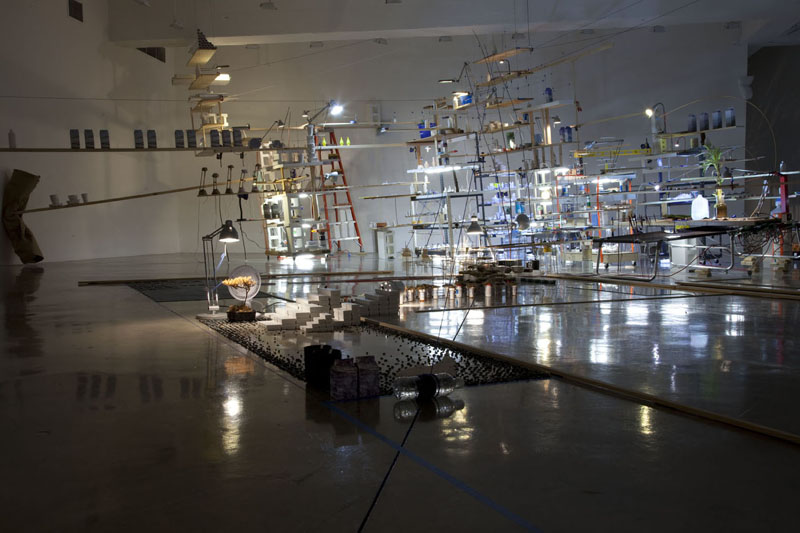 The Uncountables ( Encyclopedia) 2010, Mixed media, metal shelves, wood shelves,lights, plastic bottles, milk cartons. Courtesy of Tanya Bonakdar Gallery, NYC
STEVEN KASHER GALLERY
MAX'S KANSAS CITY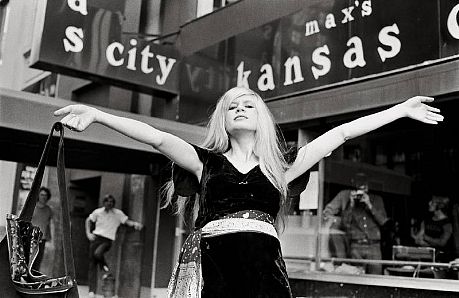 Anton Perich
Andrea Feldman, Max's Kansas City, 1972
Archival pigment printed ca. 1995
20 x 24 inches, Courtesy of Steven Kasher Gallery, NYC
TEAM GALLERY
SANTIAGO SIERRA: LOS PENETRADOS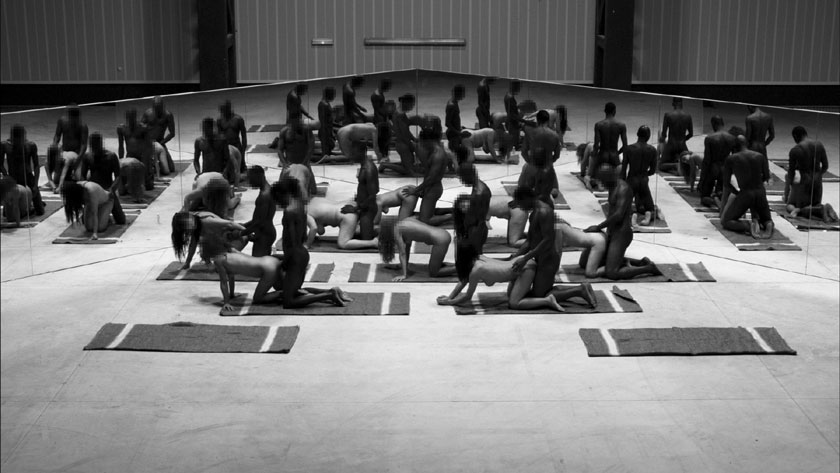 Acto 8, 2008, Courtesy of Team Gallery, NYC
NEUBERGER MUSEUM
AMERICAN PEOPLE, BLACKLIGHT:
FAITH RINGGOLD'S PAINTING OF THE 1960S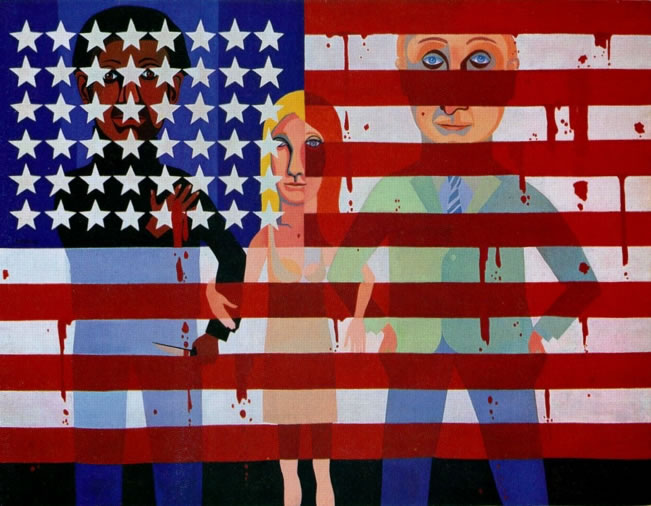 The Flag is Bleeding, 1967 from the American People Series (1963-67)
Collection of Faith Ringgold. Courtesy of ACA Galleries.
MUSEUM OF FINE ART, BOSTON
MILLET AND RURAL FRANCE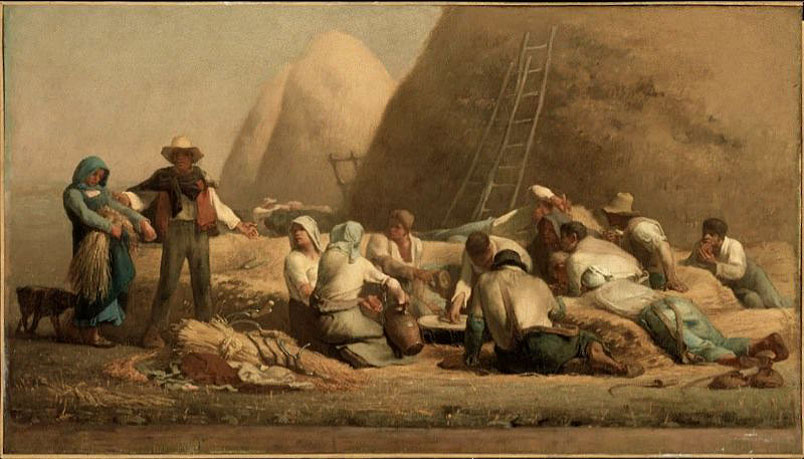 Jean-Francois Millet, 1814-1875, Harvesters Resting (Ruth and Boaz), 1850-53, Oil on canvas, 67.3 x 119.7 cm, Museum of Fine Arts, Boston, Bequest of Mrs. Martin Brimmer, 06.2421, © 2010 Museum of Fine Arts, Boston.
LIST VISUAL ARTS CENTER
FRANCES STARK: This could become a gimmick (sic) or an honest articulation of the workings of the mind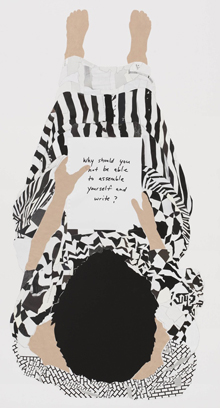 Why should you not be able to assemble yourself and write, 2005, Courtesy MIT List Center
CEDAR CREST COLLEGE: LACHAISE GALLERY
GREGORY COATES: HONNE TATEMAE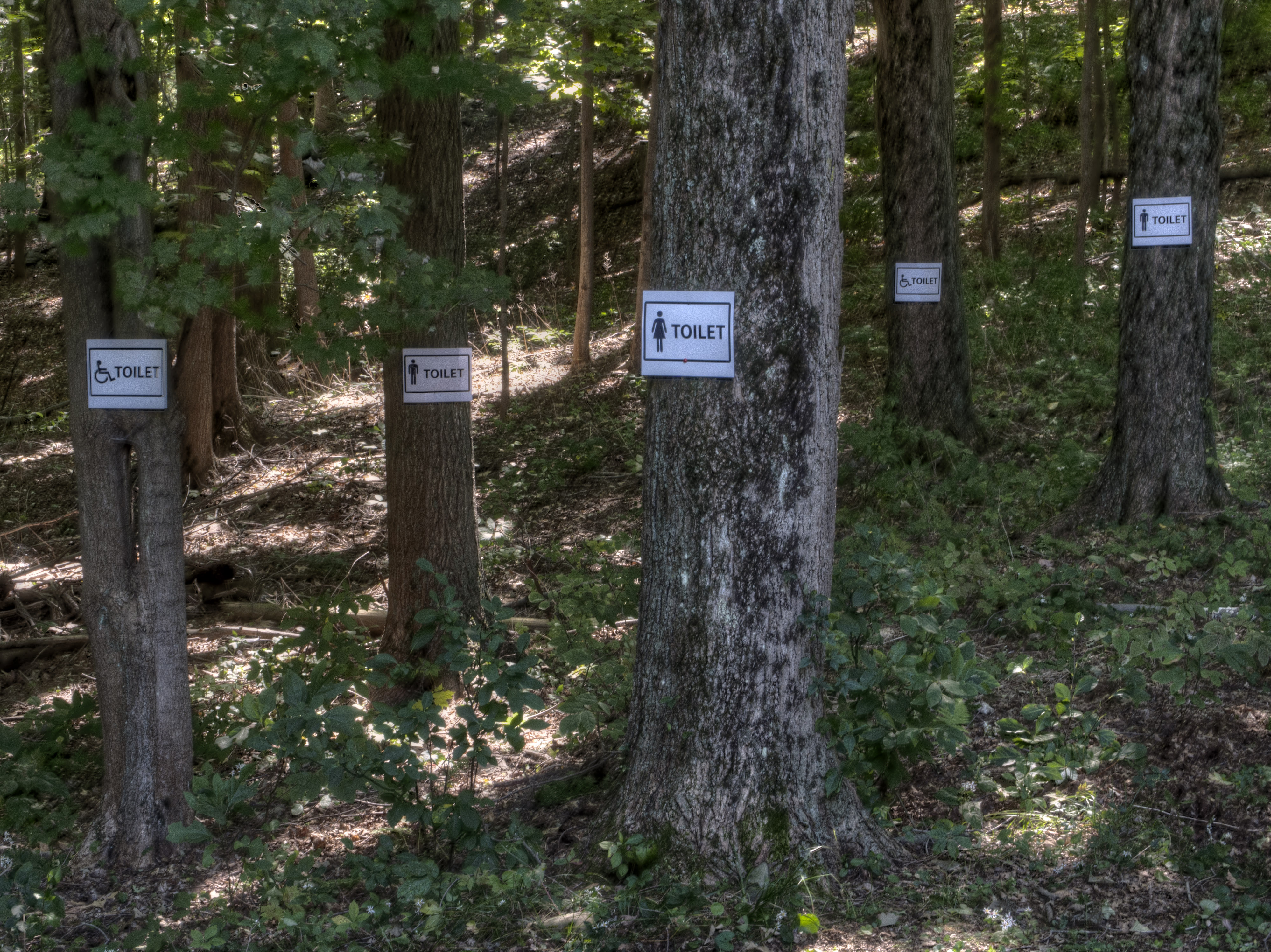 G. Coates, "Public Toilets", 2010, Courtesy of the Artist
NASHER MUSEUM OF ART AT DUKE UNIVERSITY
THE RECORD: CONTEMPORARY ART AND VINYL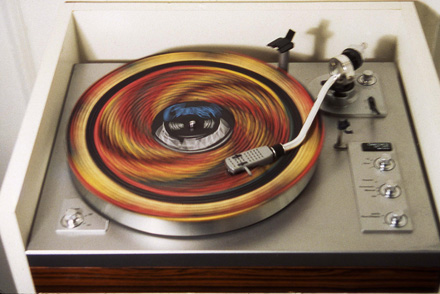 Fatimah Tuggar, "Turntable" (work on which "Fai-fain Gramophone," 2010, is based) (detail), 1996. Record player, raffia discs with labels, music by Barmani Choge, entertainment center; dimensions variable. Courtesy of the artist.
SPELLMAN COLLEGE MUSEUM
EVENLY YOKED: BRADLEY McCALLUM & JACQUELINE TERRY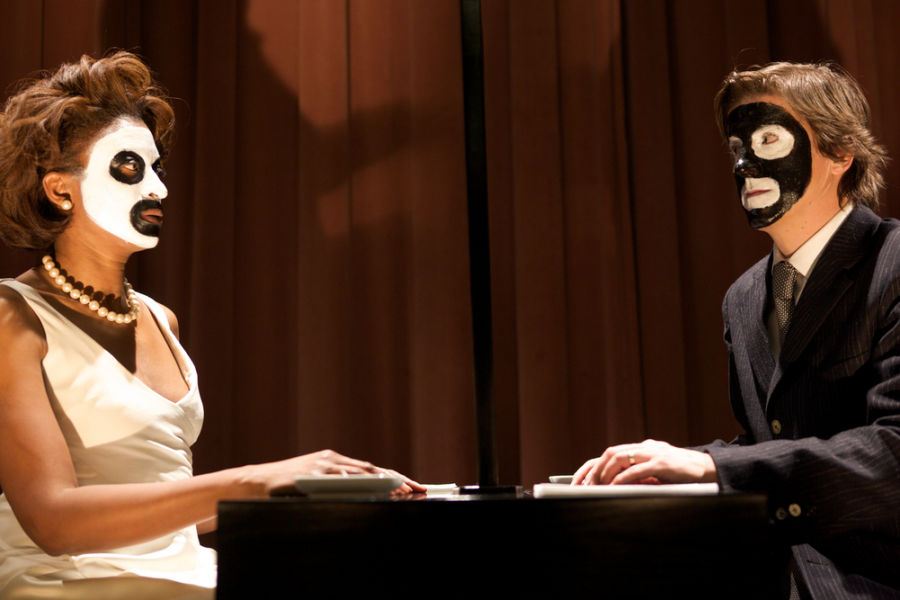 Evenly Yoked , Video Still, Courtesy of the Artists, NYC
MUSUEM OF CONTEMPORARY ART
SHINIQUE SMITH: MENAGERIE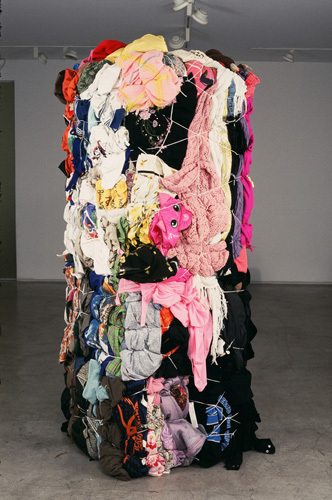 Bale Variant No. 0011 (2005), Courtesy of The Proposition, NYC
BLAFFER MUSEUM OF ART/ UNIVERSITY OF HOUSTON
GABRIEL KURI: Nobody Needs to Know the price of your Saab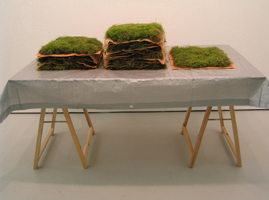 Sin t'tulo / Untitled (Diario económico), 2004
Trestle table, tarpaulin, damp moss, damp newspaper
60 x 54 1/4 x 31 1/2 inches
Courtesy of the artist and kurimanzutto, Mexico City
MUSEUM OF CONTEMPORARY ART
LUC TUYMANS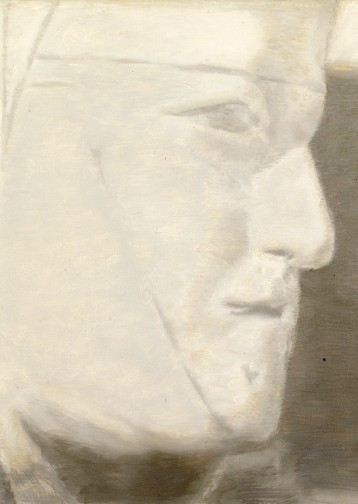 S. CROCE, 2005, Courtesy of David Zwirner, NYC
CONTEMPORARY ART MUSEUM ST. LOUIS
RICHARD ARTSCHWAGER: HAIR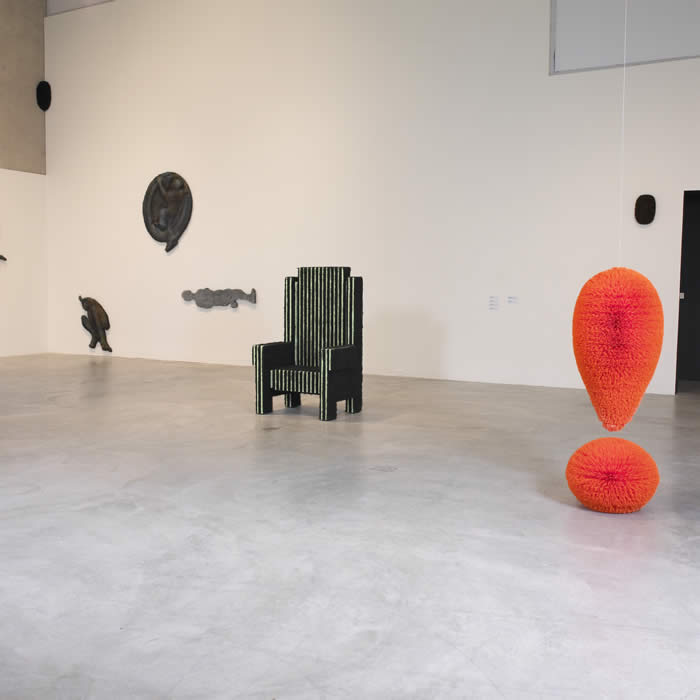 Richard Artschwager, Hair, 2010. Installation views at the Contemporary
Art Museum St. Louis. Photos by Torno Brothers Photography.
ST LOUIS CONTEMPORARY ART MUSEUM
WALKER ART CENTER
YVES KLEIN: WITH THE VOID, FULL POWERS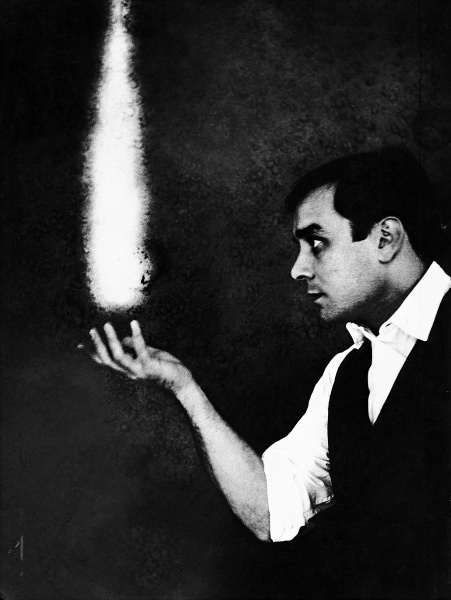 La Reve de Feu (The Dream of Fire), 1961 Black and White Photo, Courtesy of Yves Klein Archives@ 2010 Artists Rights Society (ARS), N. Y. ADAGP, Paris, Photo by Shunk-Kender, Photo @ Roy Lichtensten Foundation
glow: DUSK & BEYOND 2010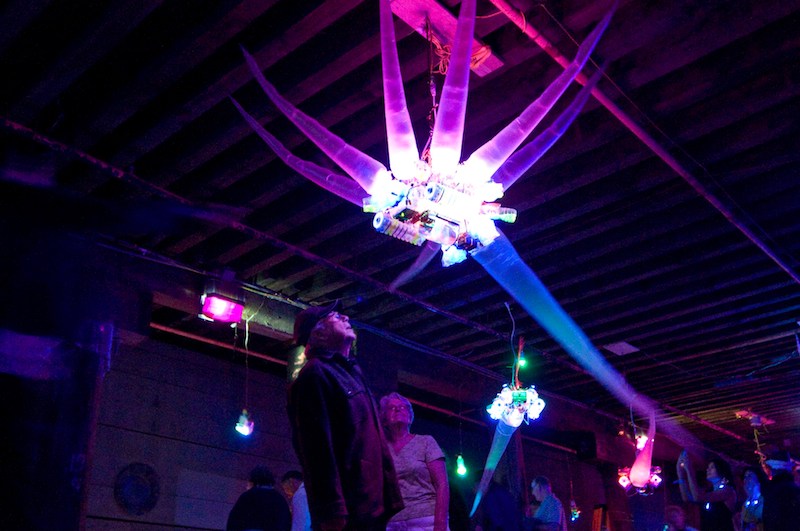 Shih Chieh Huang's EX-SE-08 under the Santa Monica Pier
HAMMER
MARK MANDERS: Parallel Occurrences/Documented Assignments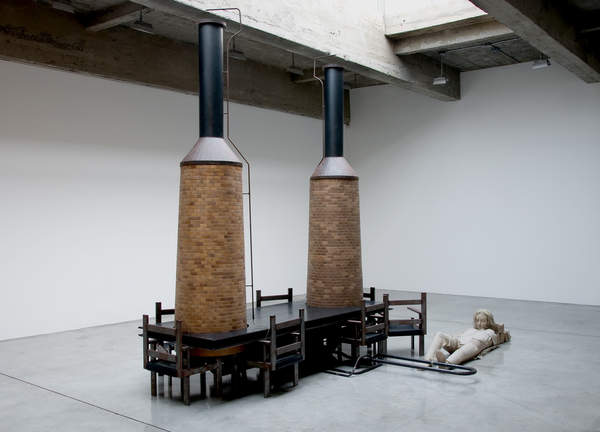 Room with Chairs and Factory
2002-2008 Wood, iron, rubber, painted polyester, painted ceramic, painted canvas, unpainted canvas, painted wig, chair, offset print on paper. 125 3/16 x 94 1/2 x 159 7/16 in. (318 x 240 x 405 cm). Image courtesy of the artist; Tanya Bonakdar Gallery, New York; and Zeno X Gallery, Antwerp.
EVA HESSE: SPECTRES 1960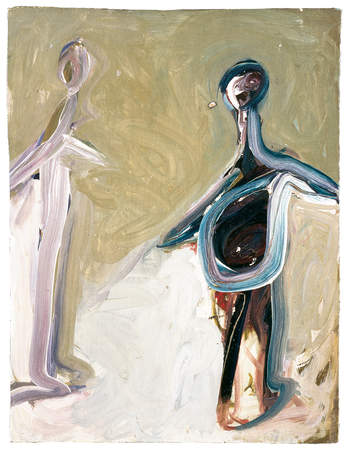 Oil on Masonite. 15 1/4 x 12 inches. Verso in ballpoint pen 'p-e'. The Estate of Eva Hesse, courtesy of Hauser & Wirth.
REDCAT
NOT ONLY TIME: ZHANG PEILI AND ZHU JIA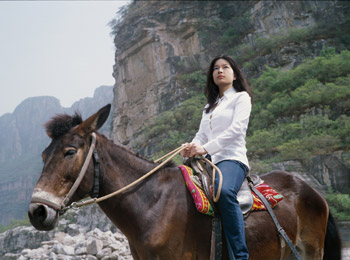 Zhu Jia, "We are Perfect," 2009.
Photograph.
Courtesy the artist and ShanghArt Gallery, Shanghai.
CENTRO INTERNACIONAL PARA el DESARROLLO de la ARTES VISUALES de SANTO DOMINGO
THE HOUSE OF MY FRIENDS: Vahap Avsar/Mario Benjamin/ David Damoison/ Dionis Figueroa/ Manolo Gonzalez/ Mark Gibian/ Julio Suarez/ Harald Vlught/Erik Wesselo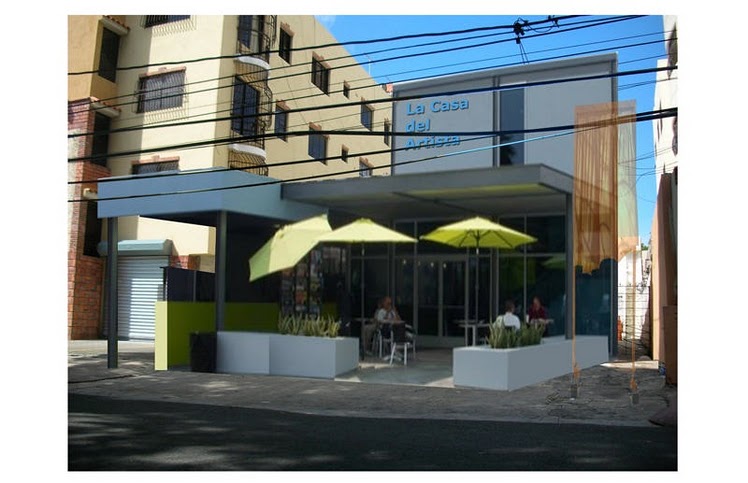 29TH SAO PAULO BIENNIALE: There is always a cup of sea to sail in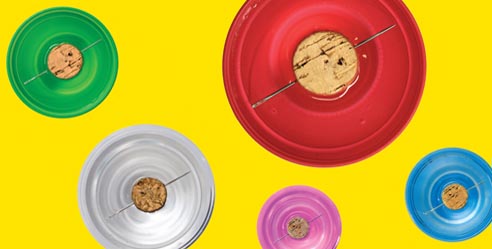 ATLAS GALLERY
AFRICA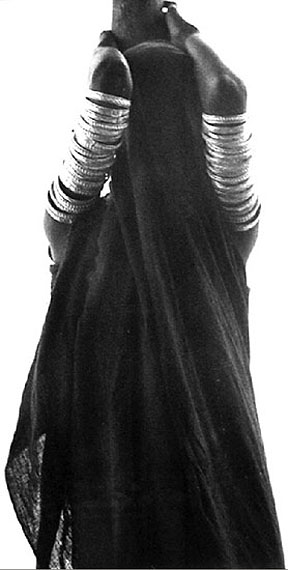 Mirella Ricciardi, Veiles Irma Woman, Kenya, 1969
PILAR CORRIAS GALLERY
MARY REID KELLEY: YOU MAKE ME ILIAD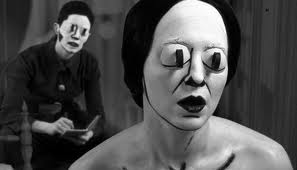 Video still from You Make Me Iliad, 2010, b&w digital video/sound @Mary Reid Kelley 2010
BISCHOFF/WEISS
NATHANIEL RACKOWE: What the city left behind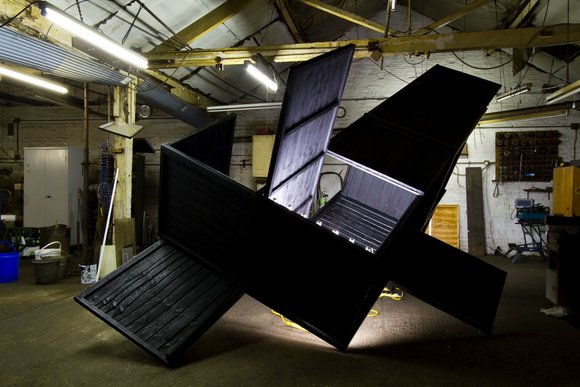 Garden Fence Uprising , 2010, Garden fencing, bitumen paint, fluorescent lights, cables, Courtesy of the artist and Bischoff/Weiss
AUTOGRAPH ABP /RIVINGTON PLACE
THE PARIS ALBUMS 1900: W.E.B. DU BOIS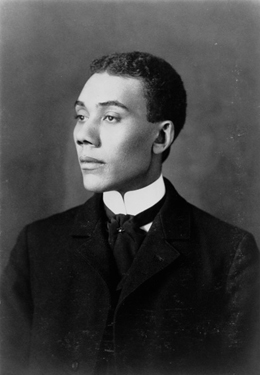 Courtesy of the Prints & Photographs Divisions, Library of Congress, Washington, D.C.
PARASOL UNIT
ADEL ABDESSEMED: SILENT WARRIORS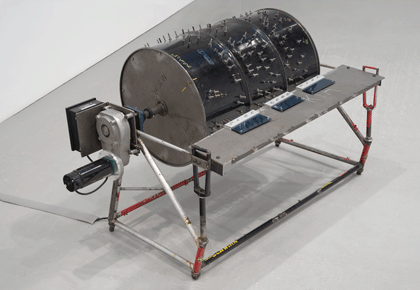 Music Box, 2009, Courtesy David Zwirner Gallery, NYC
LIQUID CITIES: INTERNATIONAL VIDEO ART LIMOUSINE FESTIVAL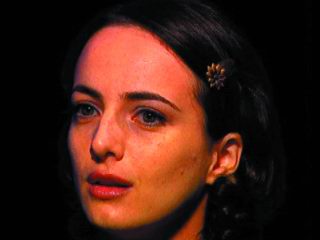 Lorik Sylejmani, O2, Video Still , Courtesy of Cinema Barricades, Kaliningrad (Russia)
TATE/BRITAIN
EADWEARD MUYBRIDGE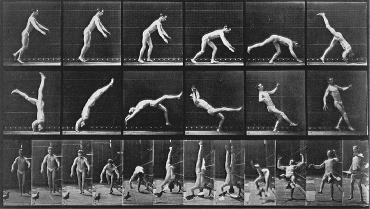 Eadweard Muybridge
Head-spring, a Flying Pigeon Interfering 1885, Courtesy Tate Modern, UK
ROMANTICS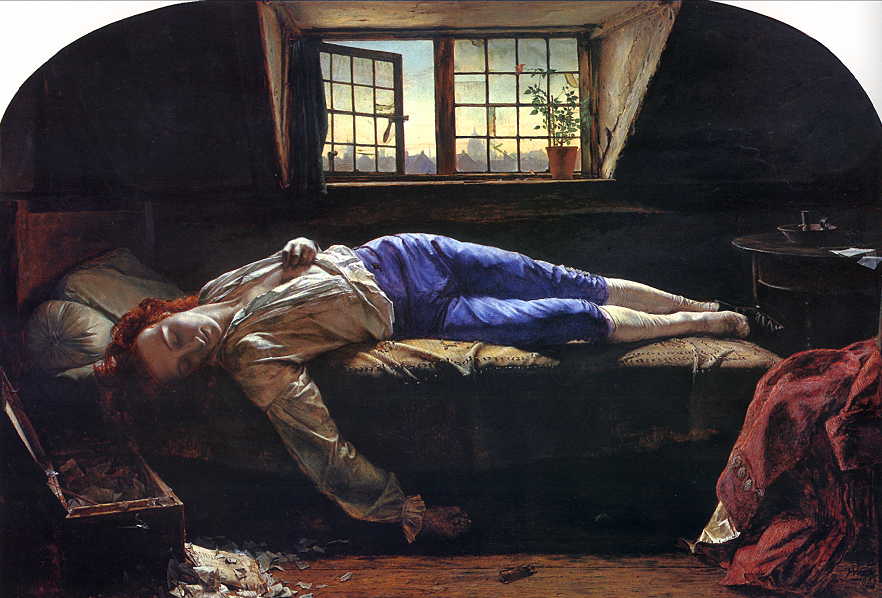 Henry Wallis, The Death of Chatterton , 1856, Tate Britain
TATE/MODERN
The Unilever Series: AI WEIWEI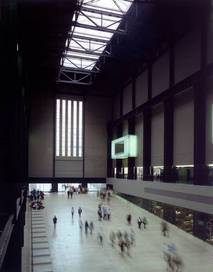 GAUGUIN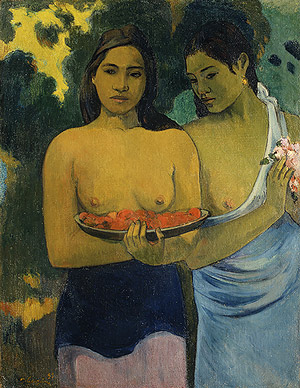 Two Tahitian Women, 1899 ,Oil on Canvas, Collection Metropolitan Museum of Art NYC
DILSTON GROVE
MATTS'S GALLERY TAPS: IMPROVISATIONS WITH PAUL BURWELL @ DILTON GROVE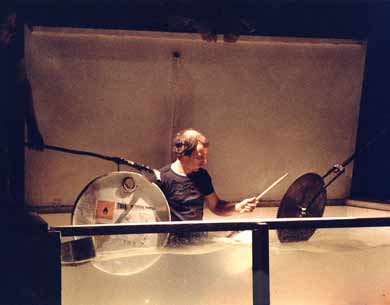 Paul Burwell, In C and Air, ICA, 1986. Courtesy Bow Gamelan Ensemble.
TRAFALGAR SQUARE: FOURTH PLINTH
Crypt at St. Martin -in- the- Fields
YINKA SHONIBARE, MBE: Nelson's Ship in a Bottle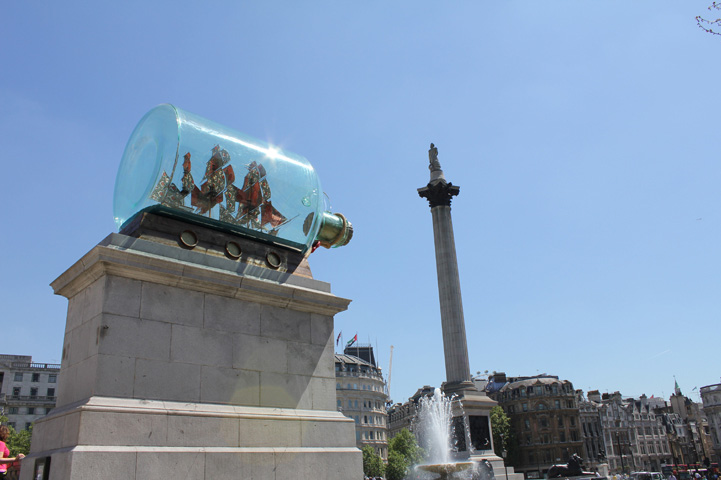 Installation View Courtesy of Stephen Friedman Gallery, London
TATE/LIVERPOOL
TOUCHED: LIVERPOOL BIENNIAL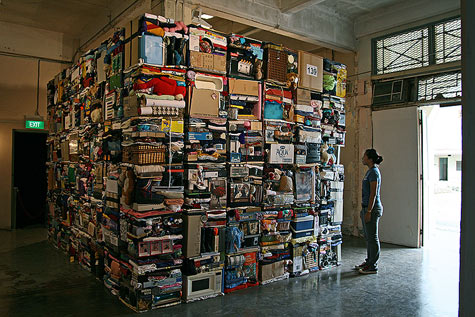 Alfredo and Maria Isabel Aquilizan, Address, 2007-2008, Courtesy of Jan Manton Art, South Brisbane, Australia
SAINSBURY CENTER FOR VISUAL ARTS / UNIVERSITY OF EAST ANGLIA
SURREAL FRIENDS: LEONORA CARRINGTON, REMEDIO VARIO , KATI HORNA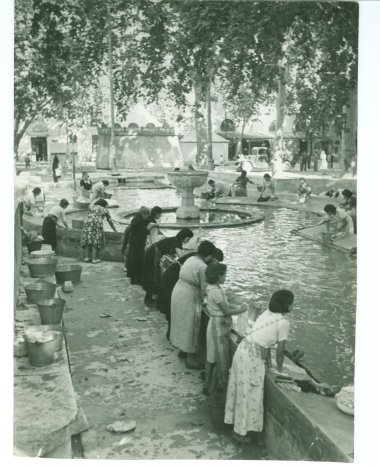 Washbasin at Seven O'Clock in the Morning, Barcelona, April 1937, Kati Horna
© Kati Horna, all rights reserved,
USHERS ISLAND, DUBLIN, IRELAND
MOTHER'S TANKSTATION
URI ARAN: DOCTOR DOG SANDWICH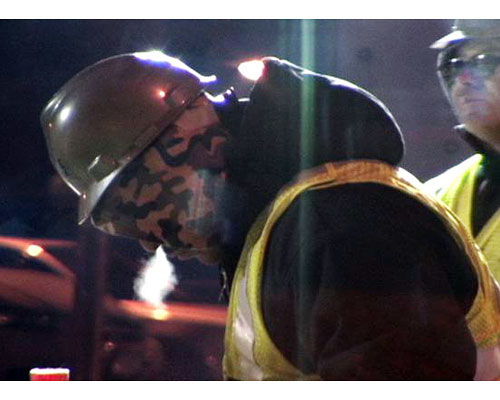 Harry, 2007, Video Projection, Courtesy of Mesler& Hug, Los Angeles
Galeries nationales of the Grand Palais
Claude Monet 1840 -1926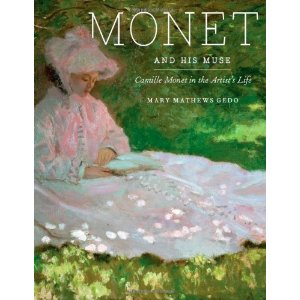 Claude Monet, Women Iin The Garden, (Sainte- Adresse) 1867, Oil on Canvas, The Hermitage, St Petersburg, Russia
PALAIS DE TOKYO
FRESH HELL/ Carte blanche à Adam McEwen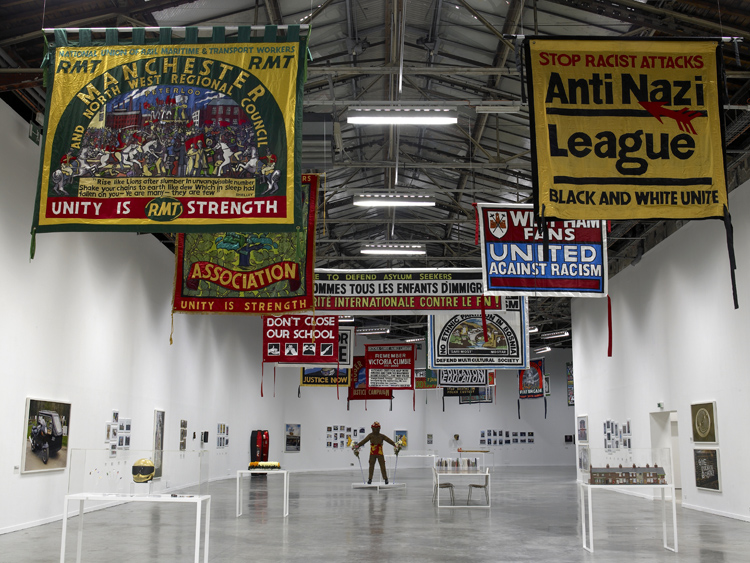 Adam McEwen, Fresh Hell, Courtesy Palais de Tokyo
JEU DU PAUME
ANDRE KERTESZ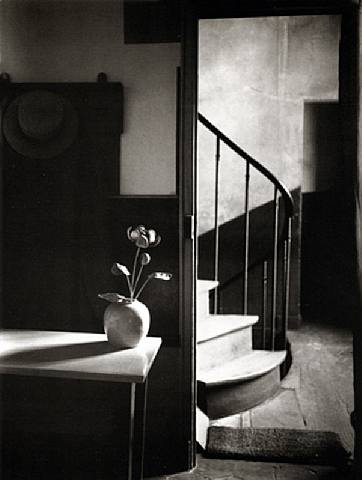 Chez Mondrian, @ Estate of Andre Kertesz
MURAKAMI VERSAILLES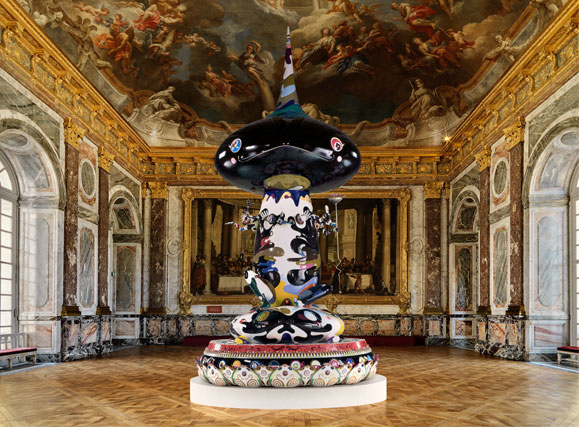 I
Takashi MURAKAMI Oval Buddha Silver 2008, Argent - 136.5 x 80.5 x 78 cm - Courtesy Blum & Poe, Los Angeles © 2008 Takashi Murakami/Kaikai Kiki Co., Ltd. Château de Versailles/Salon de l'Abondance © Florian Kleinefenn.
Takashi MURAKAMI - Tongari-Kun 2003 - 2004, Fibre de verre, acier et huile, acrylique et peinture uréthane - 700 x 350 cm © 2003 - 2004 Takashi Murakami/Kaikai Kiki Co., Ltd. All right reserved. Photo: Florian Kleinefenn - Salon d'Hercule / Château de Versailles
BANDOL ~ FESTIVAL
VERTICAL HORIZON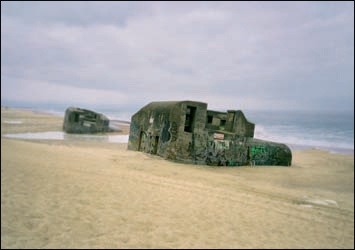 Phillipe Calandre, Bunker, France, 2002 @Phillipe Calandre
PICASSO MUSEUM
PICASSO - DEGAS
Woman's Head ( Fernande), Pablo Picasso ,Paris, Fall 1909, Bronze 16 1/4 x 9 3/4 x 10 1/2 " ( 41.3x 24.7 x 26.6 cm ) Purchase, Collection of Museumof Modern Art , NYC, 1632 1940 @ 2010 Estate of Pablo Picasso / Artists Rights Society ( ARS), New York ,
Dancer Looking at Her the Sole of Her Right Foot, Edgar Degas cast in 1920 from a plaster cast ca. 1900 ,Bronze, number 40/A 16 1/4 x 9 5/8 x 6 3/4 in. ( 46.4 x 24.4 x 17.1 cm), Metropolitan Museum of Art, NYC , H .O. Havemeyer Collection, Request of Mrs. H. O. Havemeyer, 1929 ( 29. 100.377)
REINA SOFIA
: desordordamiento DE VAL DEL OMAR
Val del Omar taking a photograph at the small village of Piltres, in the Alpujarras mountains of Granada. (Unknown photographer) @ Estate Val del Omar
An Art Exhibition. Hans-Peter Feldmann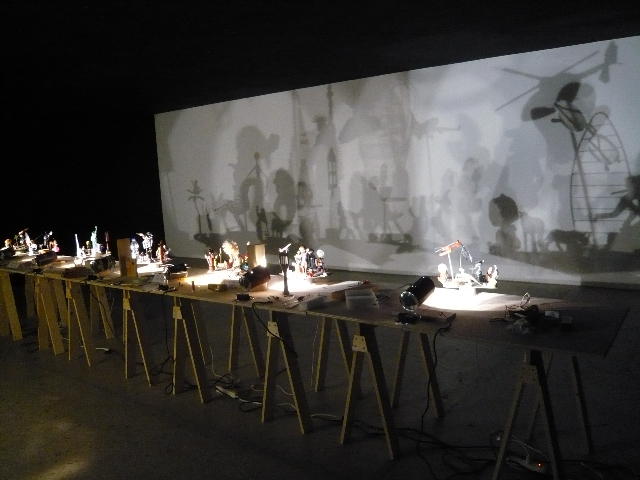 Shadowplay, 2005, Installation @ The Artist and 303 Gallery, NYC, Courtesy of 303 Gallery, NYC
ZENTRUM PAUL KLEE/ KUNSTMUSEUM
Lust and Vice. The Seven Deadly Sins from Dürer to Nauman.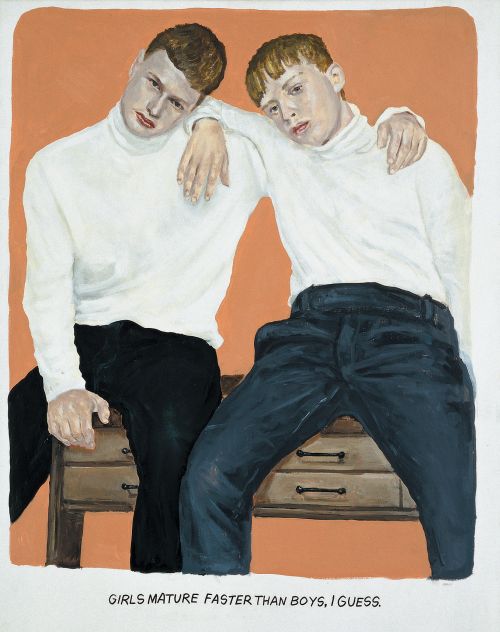 Muntean/Rosenblum, Untitled, Courtesy of Team Gallery, NYC
WITTE DE WITH
COSIMA VON BONIN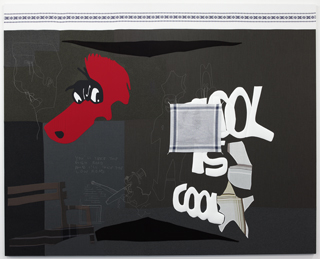 Misdemeanour, 2008, Cotton on Wool, , Courtesy of Galerie Daniel Bucholz, Cologne/Berlin
FESTIVAL DES ARTS VISUELS DE VEVEY/FESTIVAL IMAGES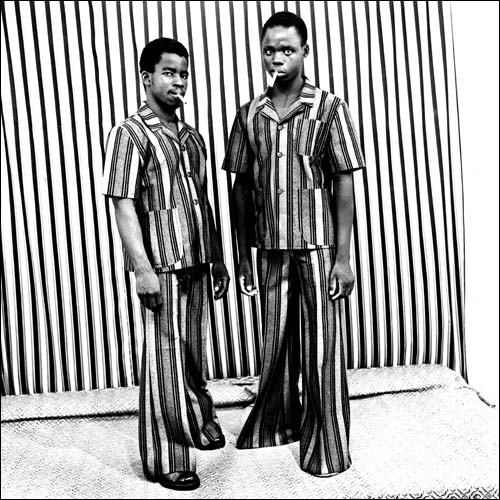 Malick Sidibe, Les faux Fumeirs, juin, 1976, Courtesy Jack Shainman Gallery, NYC
GALERIE GREGOR STAIGER /IFP ASSOCIATION
SPARTACUS CHETWYND/ANNE-LISE COSTE/GIANNI MOTTI/SHANA MOUTON/ANNE-JULIE RACCOURSIER/JON PYLPCHUK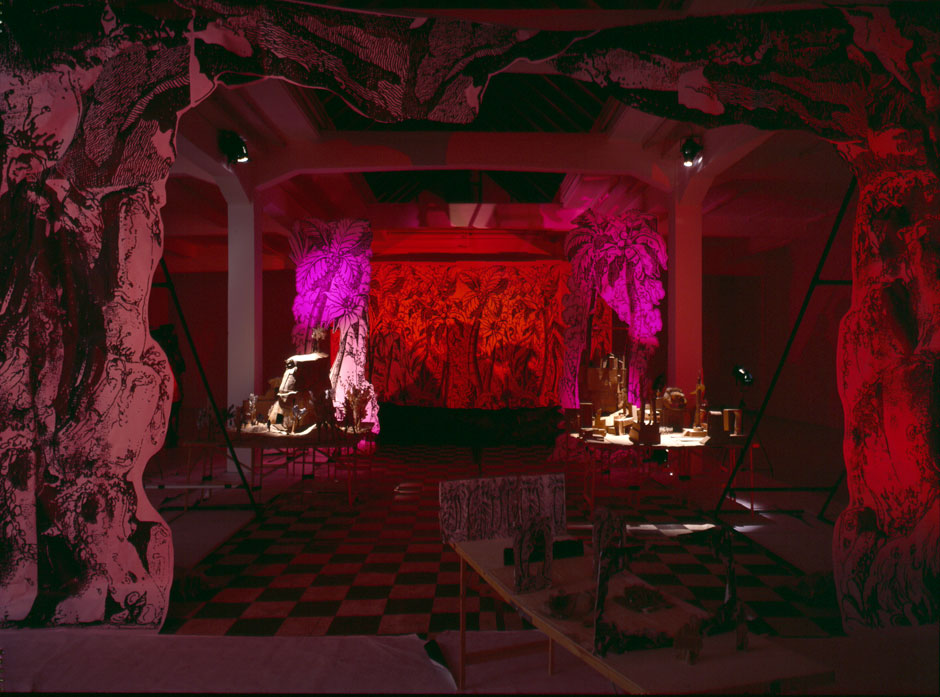 Spartacus Chetwynd, The Fall of Man Installation View, 2008, Courtesy Tate, UK
FOTOMUSEUM WINTERTHUR
ARBEIT/LABOUR : SET 7 from the COLLECTION AND ARCHIVE OF THE FOTOMUSEUM WINTERTHUR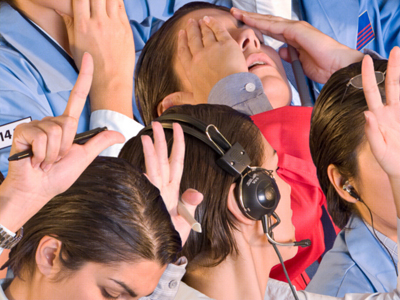 Tina Hage, Detail from Universal Pattern II, 2008 Collection Fotomuseum Winterthur
Museum voor Moderne Kunst Arnhem
L.A. RAEVEN: ideal individuals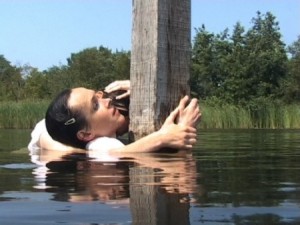 L.A. Raeven "Love knows many faces", 2005, video installation (DVD/sound)
DORDRECHT, THE NETHERLANDS
CBK CENTRUM BEELDENEDE KUBST- CENTER FOR CONTEMPORARY ART
UNFIXED: Photography and Postcolonial Perspectives in Contemporary Art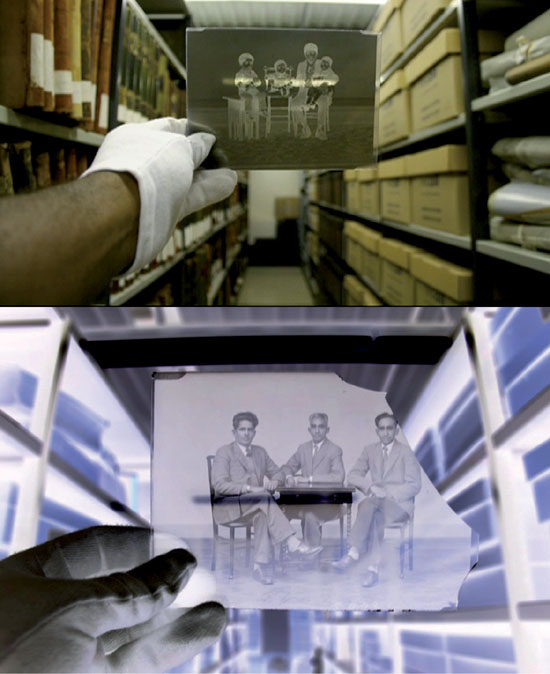 Keith Piper Ghosting the Archives, 2009 @ Keith Piper,London, UK
LVR-LandesMuseum
Renaissance am Rhein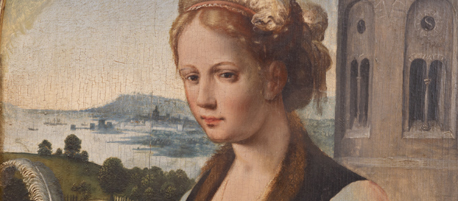 Courtesy of LVR-LandesMuseum Bonn
HAMBURGER BAHNHOF MUSEUM fur GENEWART
BRUCE NAUMAN: DREAM PASSAGES
Bruce Nauman Model for Room with My Soul Left Out Room That Does Not Care, 1984 Holz, Depafit, Klebeband, Draht, Glühbirne, Dispersion, Bleistift, Leim, 152,4 x 152,4 x 152,4 cm Friedrich Christian Flick Collection im Hamburger Bahnhof © VG Bild-Kunst, Bonn 2010. Foto: Thomas Bruns, Berlin
DEUTSCHE + GUGGENHEIM / BERLIN
COLOR FIELDS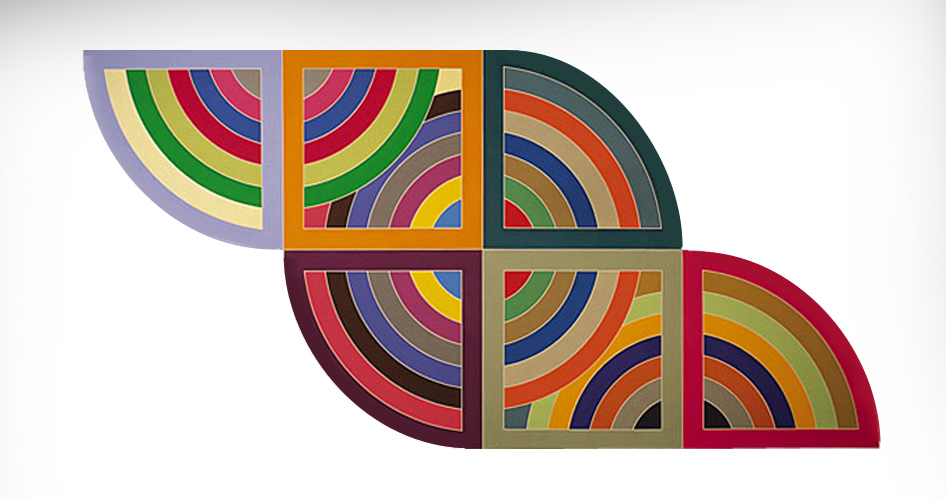 Frank Stella
Harran II, 1967 (detail)
© VG Bild-Kunst Bonn, 2010
GALLERIA NOVE / WERKSTATTGALERIE
FRANCIS BACON'S DRAWING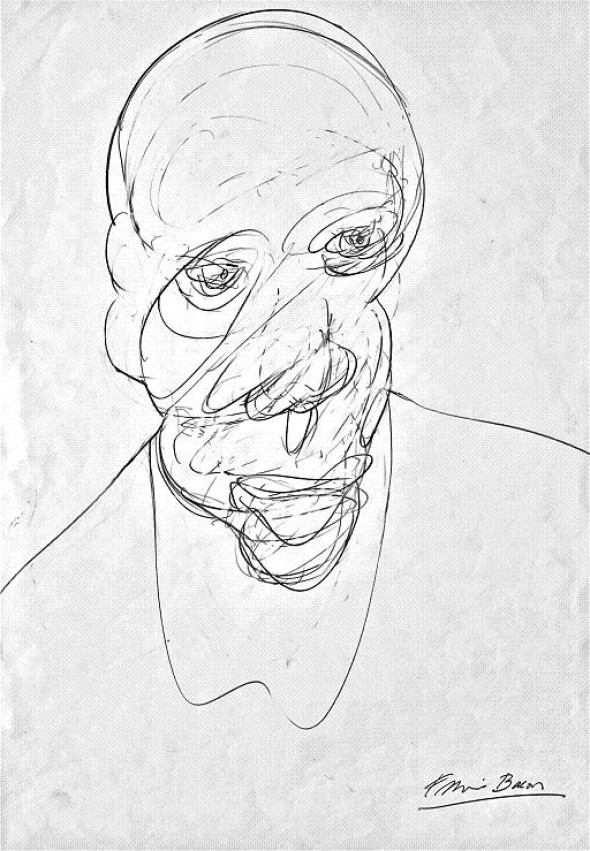 Pencil on Paper, 64cm*44,5cm, year not indicated,
signed, Courtesy Werkstattgerie, Berlin
UFERHALLEN
EXAMPLES TO FOLLOW ! EXPEDITIONS IN AESTHETICS AND SUSTAINABILITY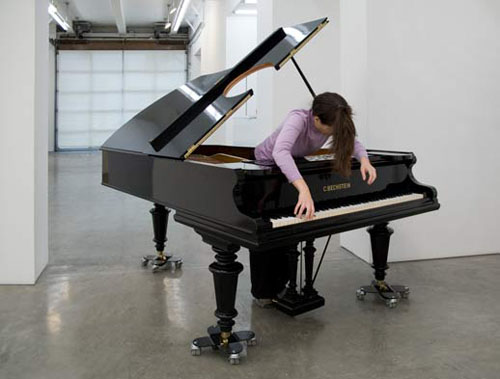 Jennifer Allora and Guillermo Calzadilla, Courtesy of Barbara Gladstone Gallery, NYC
MUSEUM LUDWIG
"La Bohème". The Staging of Artists in photography of the 19th and 20th century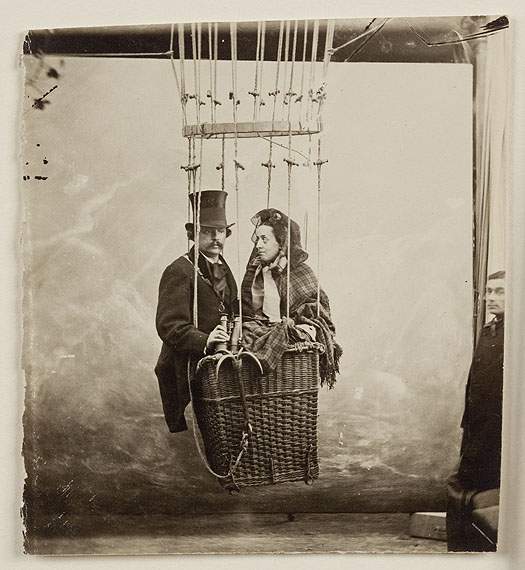 Gaspard Félix Tournachon dit Nadar: Nadar mit seiner Frau Ernestine, Paris, um 1865
Albuminpapier, 9x8 cm
Sammlung Thomas Walther
NRW-FORUM KULTUR UND WIRTSCHAFT
DER ROTE BULLI. STEPHEN SHORE AND THE NEW DUSSELDORF PHOTOGRAPHY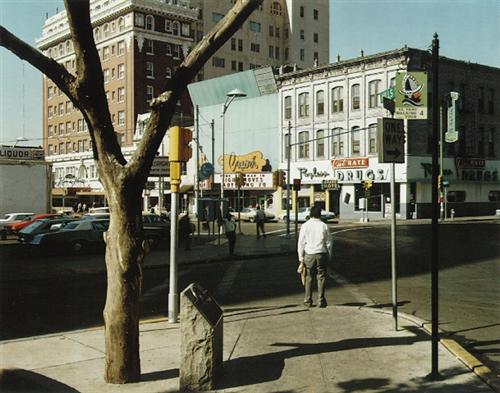 Stephen Shore , El Paso Street, El Paso Texas, July 5, 1975
GALERIE CONRADS
YANG JIECHANG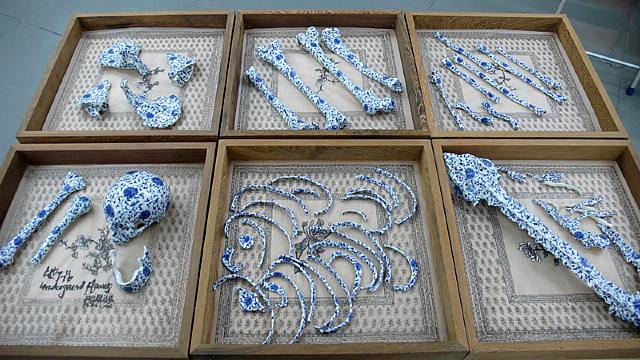 Underground Flower, 2007, Porcelain, Courtesy of Galerie Conrads, Dusseldorf
MUSEUM KUNST PALAST
NAM JUNE PAIK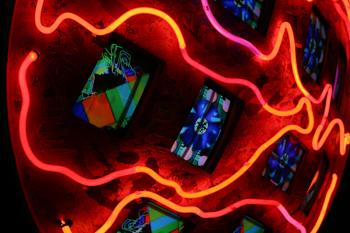 Nam June Paik
"Mercury", 1991, (Detail)
Multi-Monitor-Installation, Ø 140 cm, T= 50 cm,
2 Kanäle, Neonsysteme, 12 Fernseher, (Farbe, kein Ton)
© Nam June Paik Estate, New York, 2010/ Kunststiftung NRW, Düsseldorf
Foto: Sascha Dressler
SCHIRN KUNSTHALLE
COURBET
A DREAM OF MODERN ART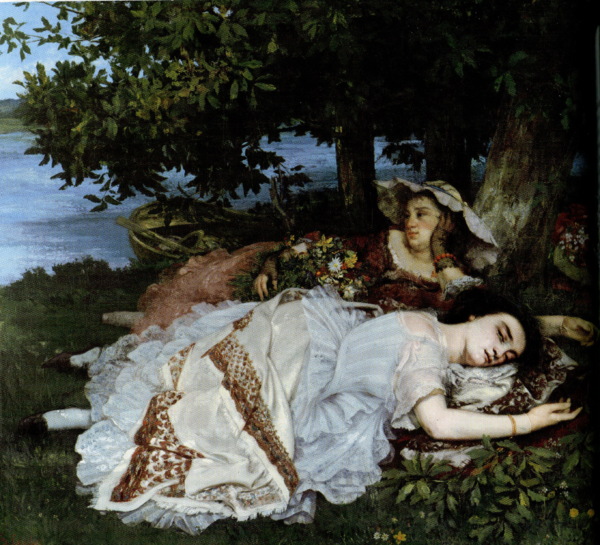 Gustave Courbet, Les Demoiselles des Bordes de la Seine ,
1856-1857
© Petit Palais/Roger-Viollet
WORLD TRANSFORMERS


THE ART OF THE OUTSIDERS
August Walla, Courtesy of Galerie Hilt, Basel
Center for Art and Media (ZKM)
IMAGINING MEDIA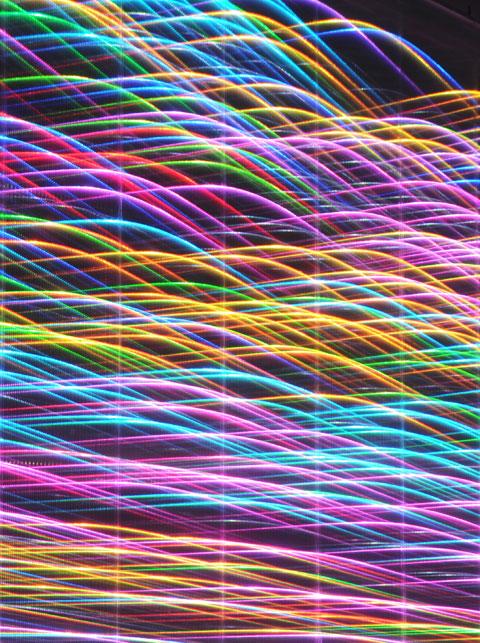 rosalie: CHROMA_LUX, 2009, ZKM_Foyer, Courtesy of ZKM
KUNSTHALLE FRIDERICIANUM
MONICA BONVICINI: BOTH ENDS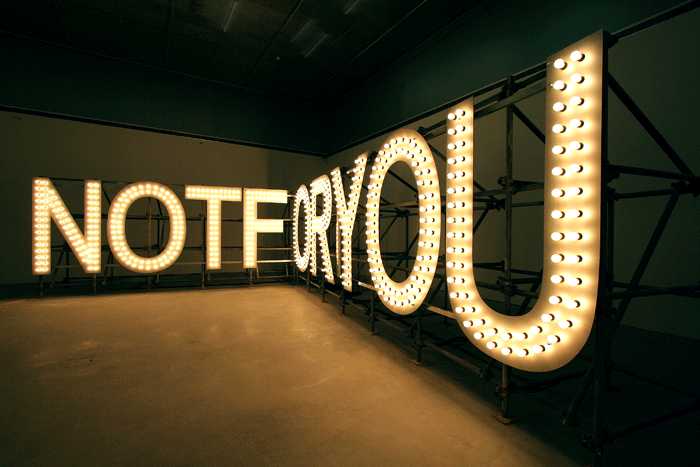 Monica Bonvicini, NOT FORYOU, 2006. Foto/Photo: Bonniers Konsthall. Courtesy: the artist and Galerie Max Hetzler, Berlin
BERNARD FRIZE: And How and Where and Who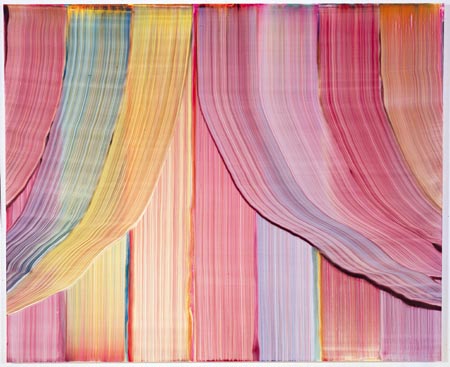 Bernard Frize Alva, 2002, Courtesy of Galerie Emmanuel Perrotin, Paris
ALBERTINA
MICHELANGELO: THE DRAWINGS OF A GENIUS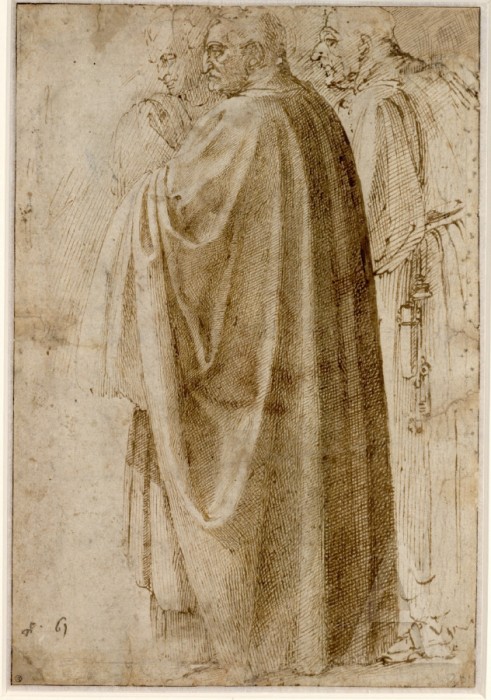 Michelangelo Buonarroh
Three Men Standing in Wide Coats Turned Towards the Left , around 1492-96, Quill pen in brown
@Albertina, Vienna
PINCHUK ART CENTRE
20 Shortlisted Artists of the Future Generation Art Prize Group Exhibition
ARTEM VOLOKITIN, COURTESY OF PINCHUK ART CENTRE
SHANGH ART GALLERY
USEFUL LIFE 2010- YANG FUDONG,YANG ZHENZHONG & MADELN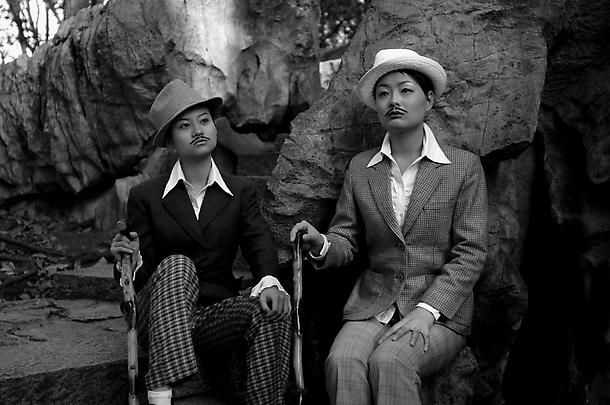 Yang Fudong, No Smw On The Broken Bridge, 2006, Video Still, Courtesy of Marian Goodman Gallery, NYC
ShContemporary 10 / EXPO 2010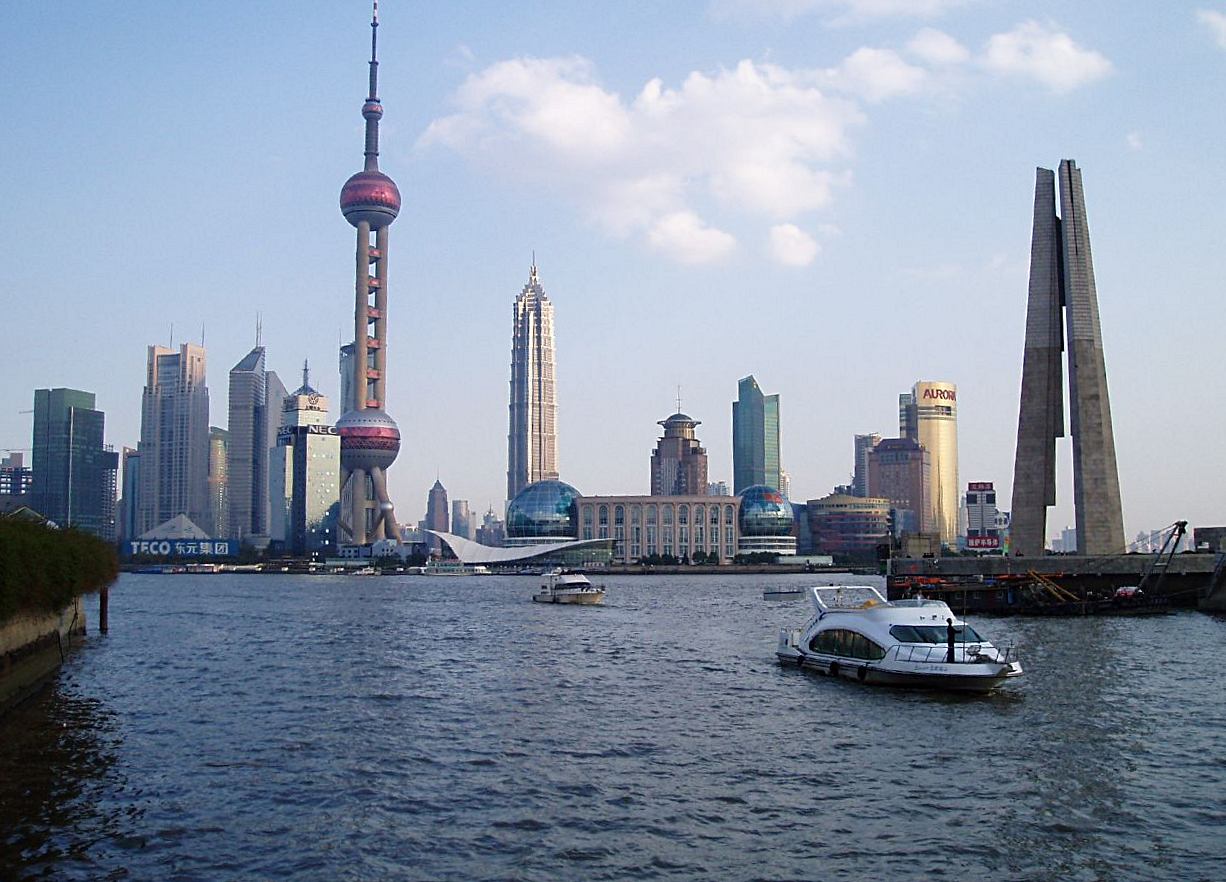 ShContemporary 10 / Expo 2010 Shanghai
10,000 LIVES: THE EIGHT GWANGJU BIENNALE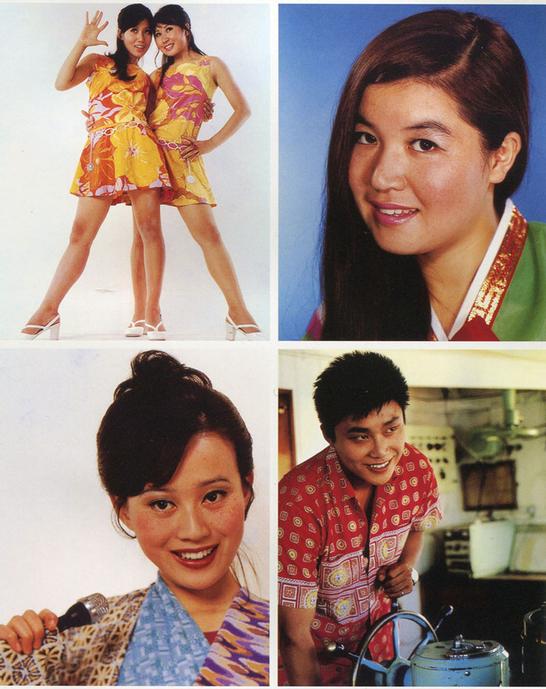 Hanyong Kim, Untitled, n.d., C- print @Hanyong Kim
Biennale Hall/ Gwangju Museum of Art/Gwangju Folk Museum/ Folklore Education Center
RED GATE GALLERY/ SONGZHUANG ART CENTER
SCORCHING SUN OF TIBET: CONTEMPORARY TIBETAN ART SHOW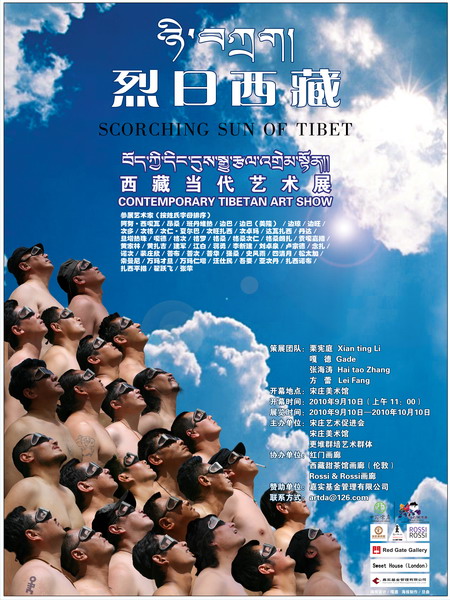 MICHAEL STEVENSON
DJ SPOOKY: KINO - GIAZ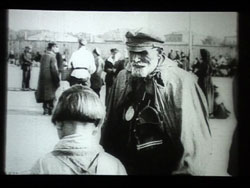 Film by Dziga Vertov
Film music composed by Paul D Miller aka DJ Spooky
2009 Digital video Duration 1 hr 27 min
Courtesy of DJ Spooky
JOSE ANTONIO VEGA MACOTELA
INTERNCAMBIO 89 - PART OF TIME DIVISA
24 Month Meditation , a two years exhibition curated by Robert Vicent