SUMMER 2013
MOMA/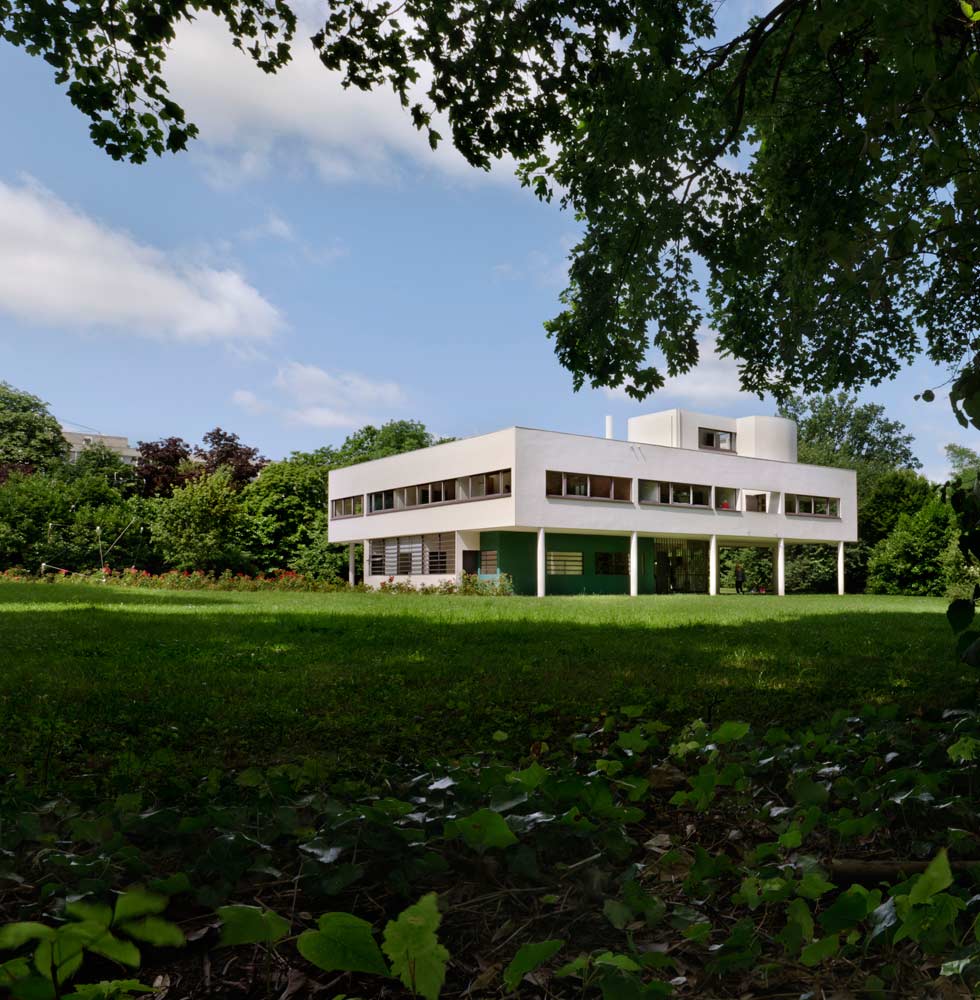 2012 photograph of his Villa Savoye (1928–31). © 2013 Artists Rights Society, New York/ADAGP, Paris/FLC. Photo © Richard Pare
Le Corbusier: An Atlas of Modern Landscapes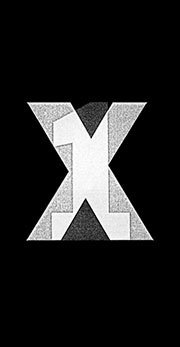 EXPO 1: NEW YORK
BRONX MUSEUM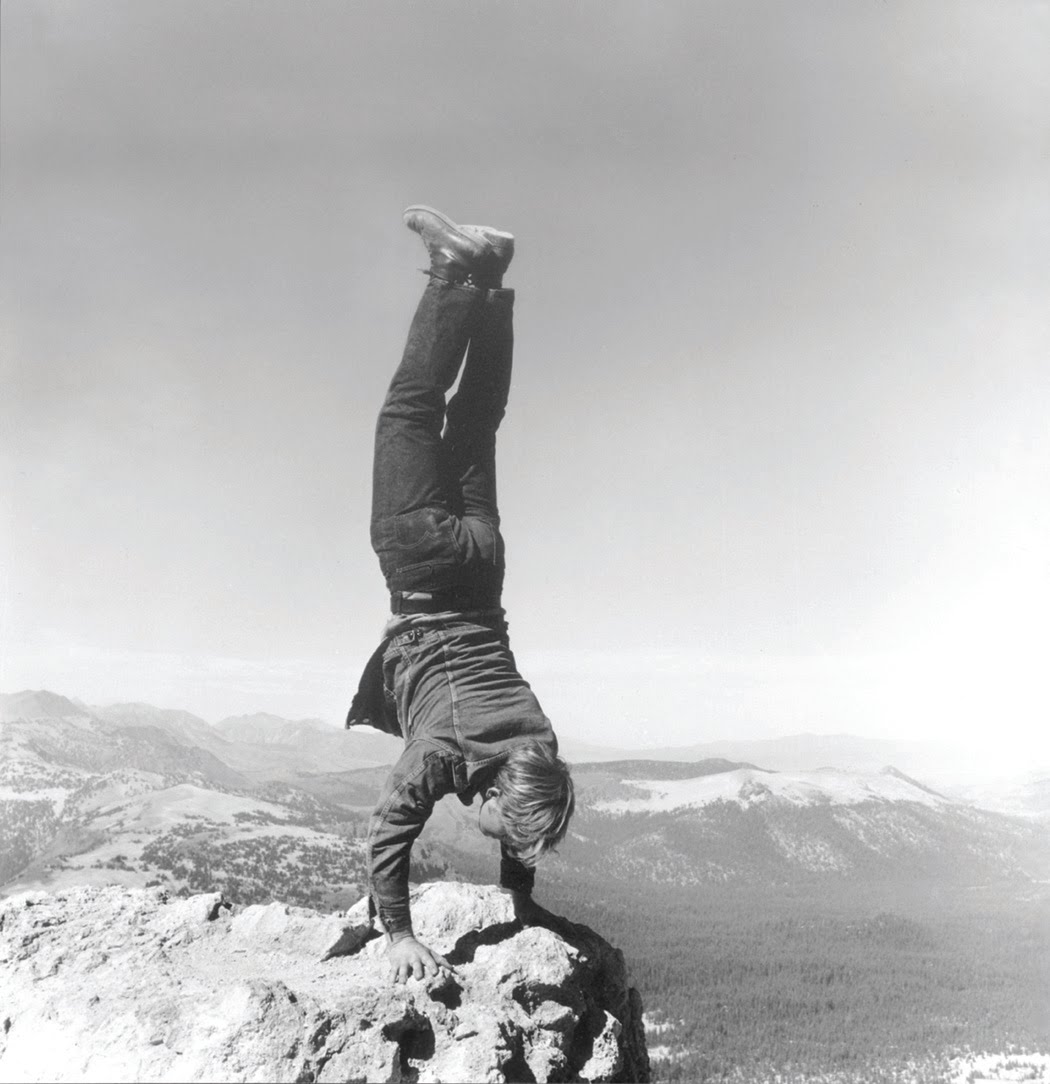 Robert Kinmont, 8 Natural Handstands ( detail), 1969/2009. Nine silver gelatin prints
STATE OF MIND : New California Art Circa 1970
NEW MUSEUM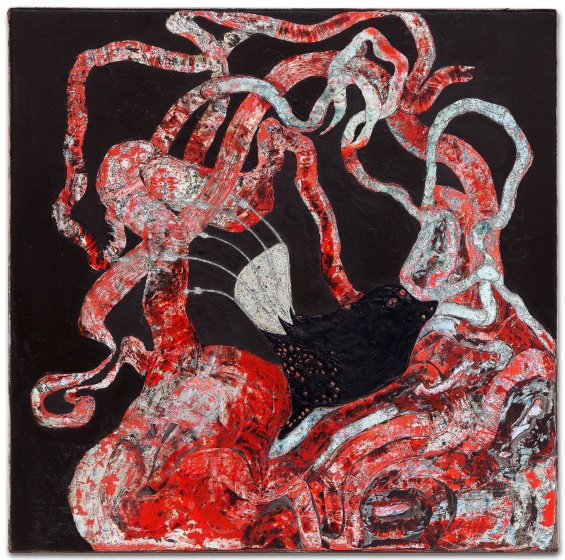 Ellen Gallagher, Untitled, 2012. Oil, ink, and paper on canvas, 24 × 24 in (61 × 61 cm). © Ellen Gallagher. Courtesy the artist. Photo: Zarko Vijatovic
ELLEN GALLAGHER: DON'T AXE ME
BROOKLYN MUSEUM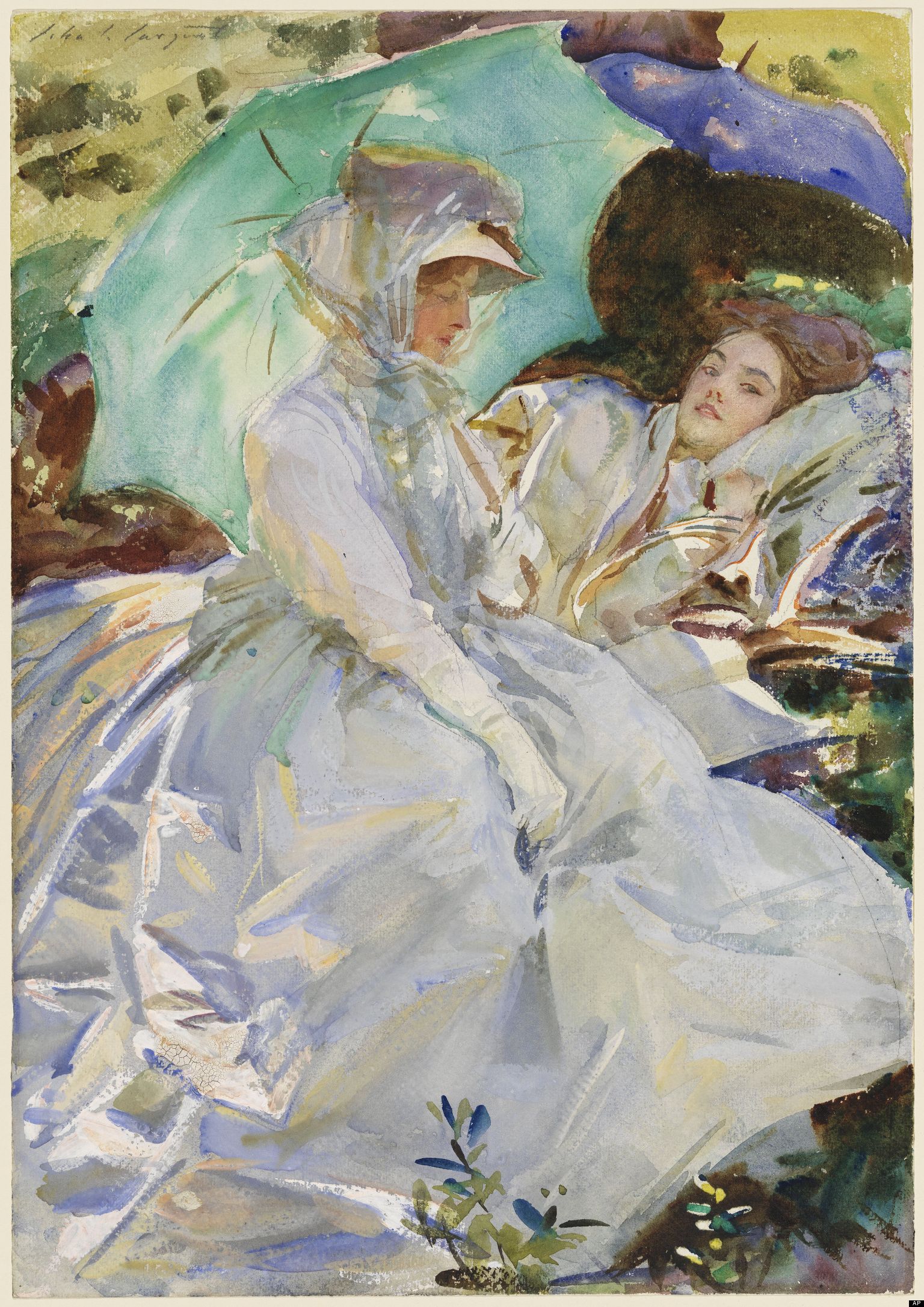 John Singer Sargent (American, 1856–1925). The Cashmere Shawl, circa 1911. Translucent watercolor and touches of opaque watercolor and wax resist with graphite underdrawing, 19 15/16 x 14 in. (50.7 x 35.5 cm). Museum of Fine Arts, Boston, The Hayden Collection—Charles Henry Hayden Fund. Photograph © 2013 Museum of Fine Arts, Boston
JOHN SINGER SARGENT WATERCOLORS
GUGGENHEIM MUSEUM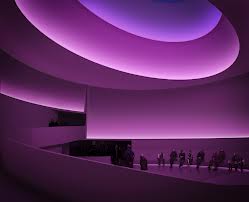 Rendering of Turrell's installation for the Solomon R. Guggenheim Museum, New York, 2012. Artificial and natural light. (Courtesy of the Guggenheim Museum ,NYC)
JAMES TURRELL
GLADSTONE GALLERY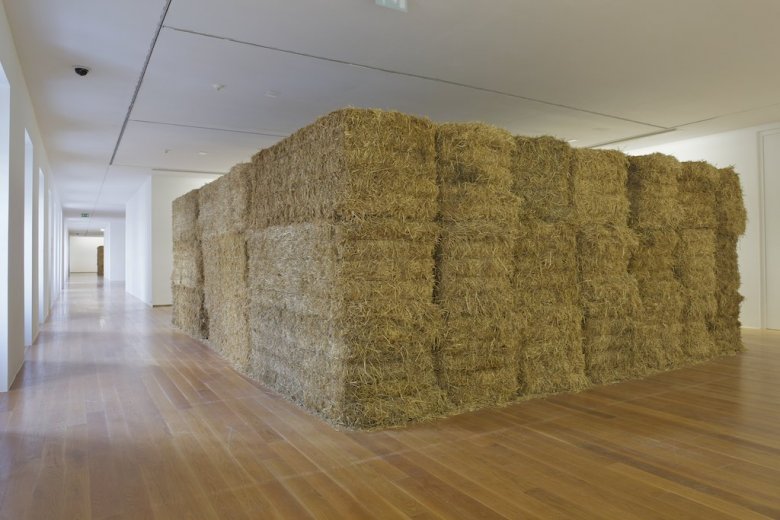 Wilfredo Prieto
MIXED MESSAGE MEDIA
DAVID ZWIRNER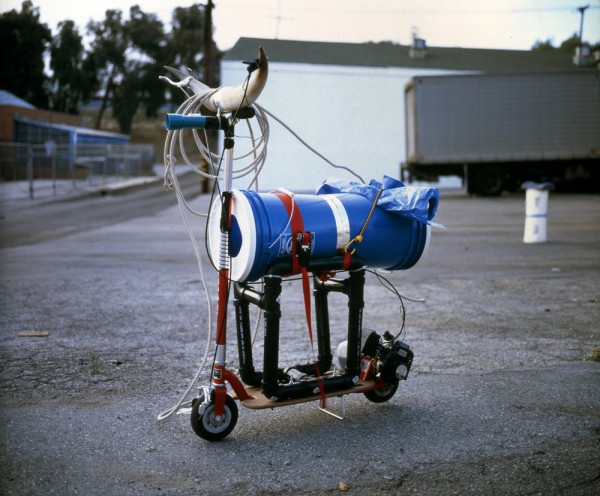 Jason Rhoades, The Future is Filled with Opportunities, 1995. GoPed motorized scooter, ABS pipe, red tie down, rope, two blue buckets, two white buckets, steer horns, and flashlight. 48 x 36 x 42 inches (121.9 x 91.4 x 106.7 cm). Courtesy Estate of Jason Rhoades; Galerie Hauser & Wirth; David Zwirner, New York/London
FOLK DEVIL
NASHER MUSEUM OF ART AT DUKE UNIVERSITY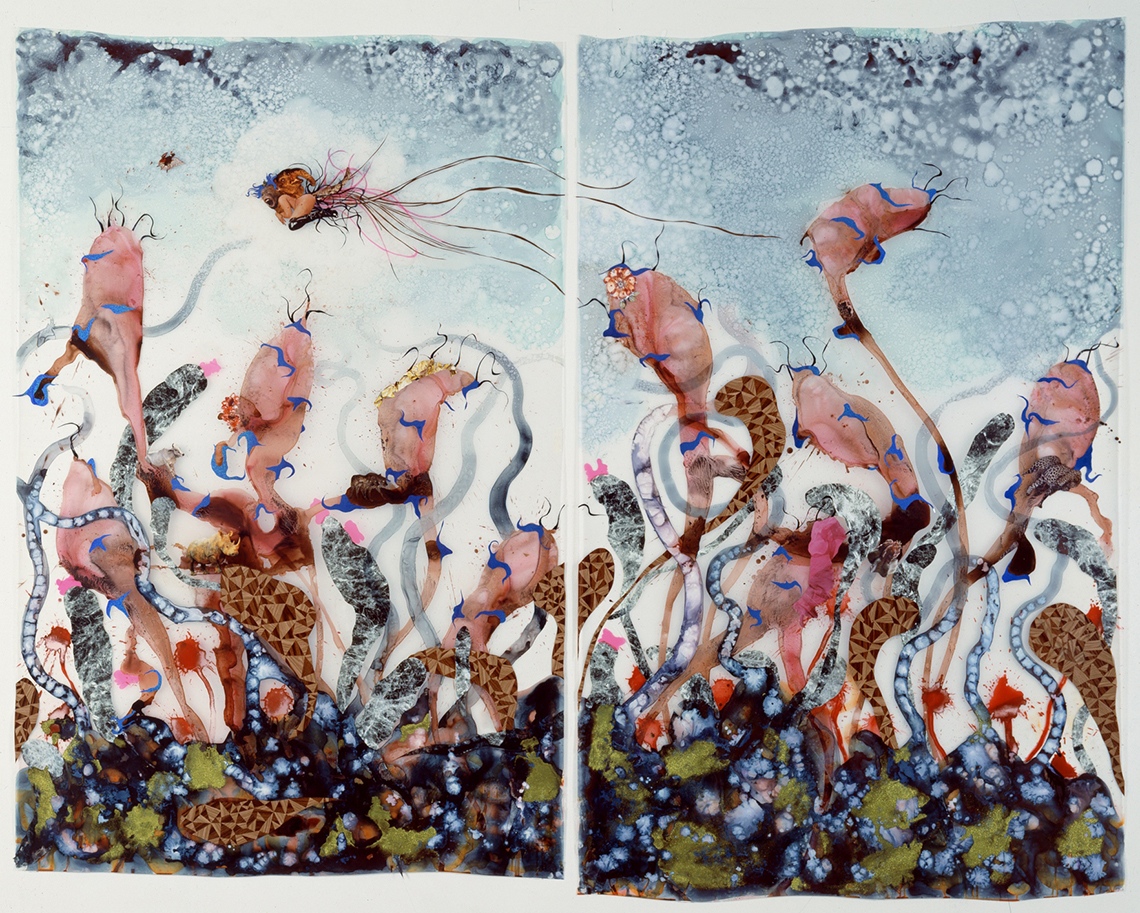 Wangechi Mutu, Funkalicious fruit field, 2007 (detail). Ink, paint, mixed media, plastic pearls, and collage on Mylar; overall: 92 x 106 inches (233.7 x 269.24 cm). Collection of Glenn Scott Wright, London. Image courtesy of Victoria Miro Gallery, London. © Wangechi Mutu.
WANGECHI MUTU : A FANTASTIC JOURNEY
HIRSHHORN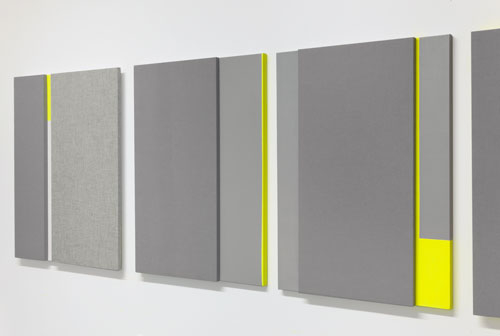 Jennie C. Jones, Soft Gray Tone with Reverberation #1–4, 2013. Photo: Cathy Carver
DIRECTIONS: JENNIE C. JONES
MUSEUM OF CONTEMPORARY ART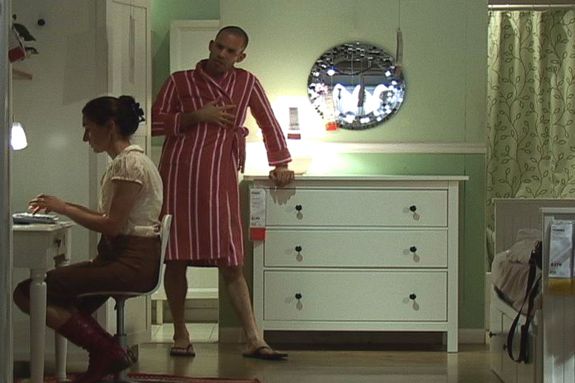 Guy Ben-Ner,Video Still from Stealing Beauty, 2007 , Courtesy of the artist, Aspect Ratio, Chicago, and Konrad Fischer Galerie , Berlin
Homebodies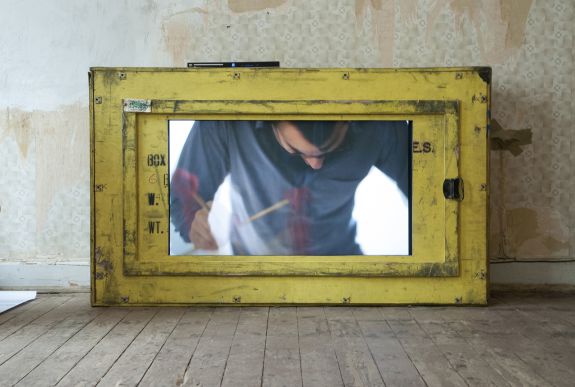 Theaster Gates
12 Ballads for the Huguenot House, 2012
Installation view, Documenta 13, Kassel, Germany
Image courtesy of Kavi Gupta CHICAGO | BERLIN
THEATER GATES: THE 13TH BALLARD
MUSEUM OF CONTEMPORARY ART, NORTH MIAMI
Bey-Stuart Hall, 1998, Internal dye diffusion transfer prints, 30x 44 in, Courtesy of the artist
DAWOUD BEY : PICTURING PEOPLE
WHITE CUBE /BERMONDSEY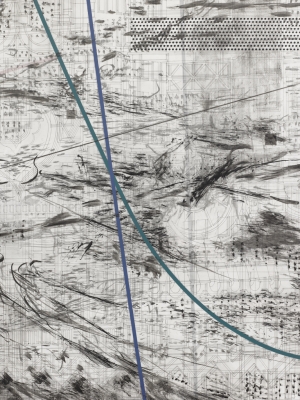 Mogamma: Part 2 (detail)
2012
180 x 144 in. (457.2 x 365.8 cm)
Ink and acrylic on canvas
JULIE MEHRETU : LIMINAL SQUARED
PACE LONDON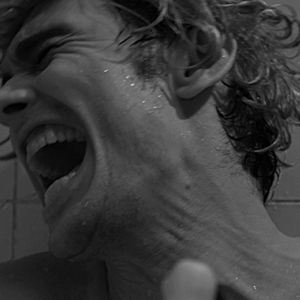 Film still of James Franco in "Psycho Nacirema"@2013 JAMES FRANCO ,COURTESY OF PACE GALLERY
PSYCHO NACIREMA
TATE MODERN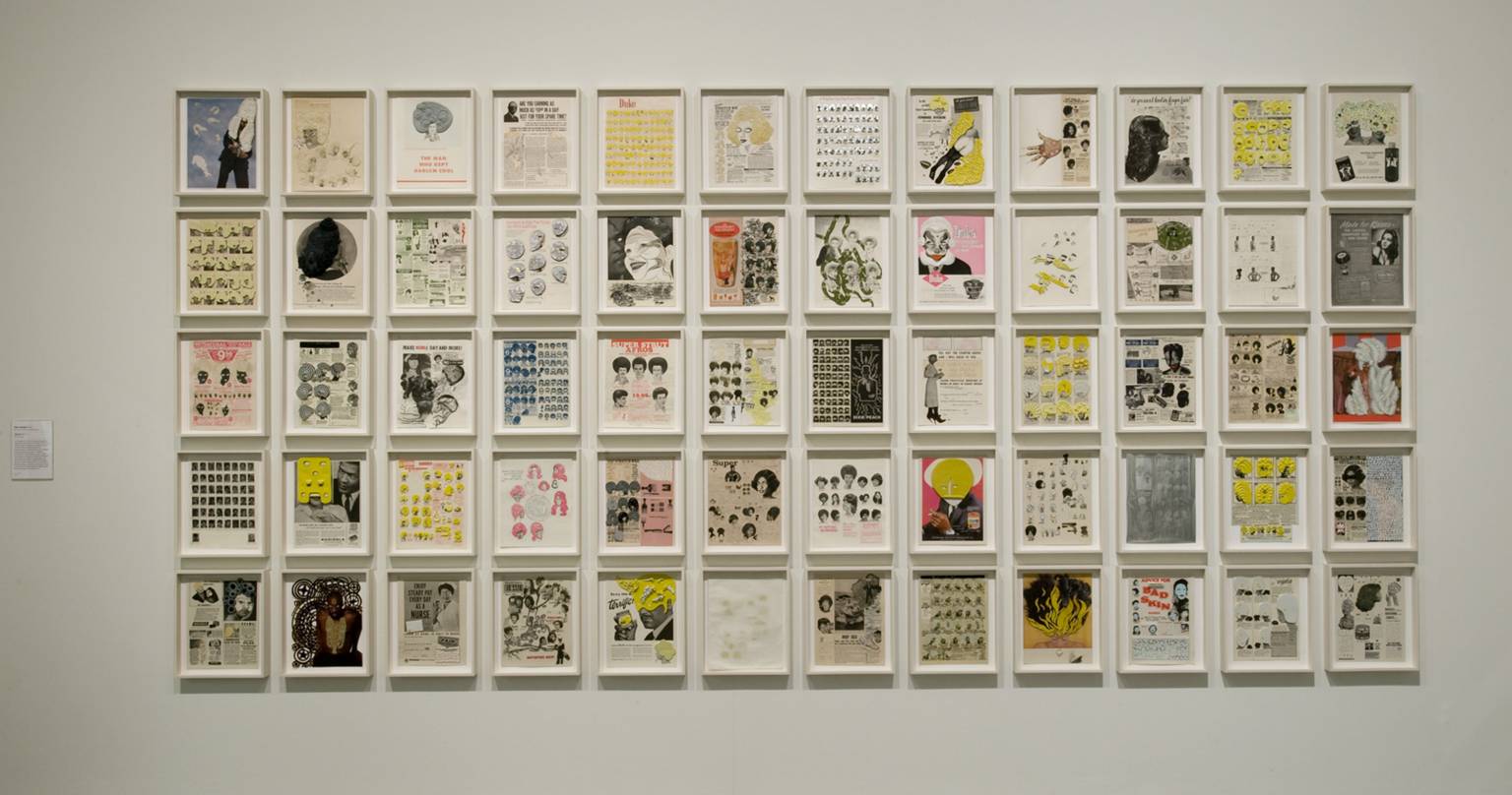 E. GALLAGHER , DeLuxe 2004-5
60 works on paper, etching, screenprint, lithograph with plasticine, velvet, toy eyeballs and coconut oil

ELLEN GALLAGHER : Ax ME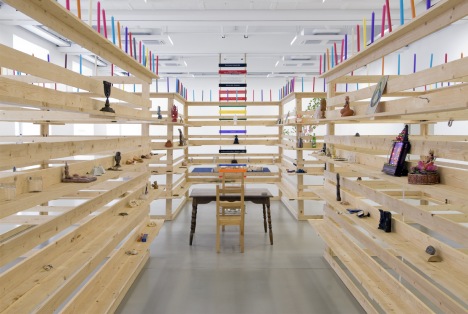 Meschac Gaba
Art and Religion
From Museum of Contemporary African Art 1997–2002
Installation at Kunsthalle Fridericianum, Kassel, 29 August – 15 November 2009
Photo: Nils Klinger
© Meschac Gaba
Meschac Gaba: Museum of Contemporary African Art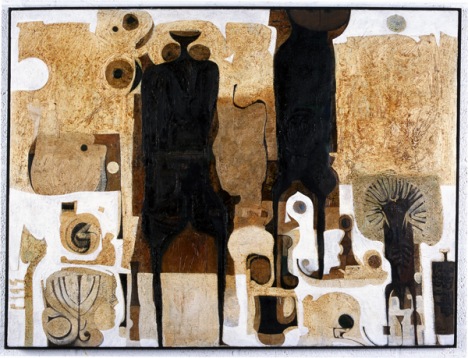 Ibrahim El-Salahi
They Always Appear 1966–8
Mathaf: Arab Museum of Modern Art, Qatar Museums Authority
© Ibrahim El-Salahi
Ibrahim El-Salahi: A Visionary Modernist
WHITECHAPEL GALLERY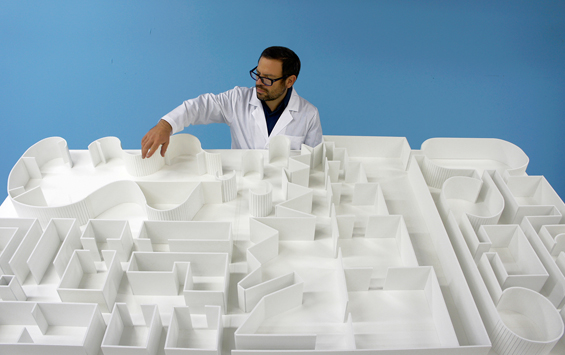 The Spirit of Utopia
TATE LIVERPOOL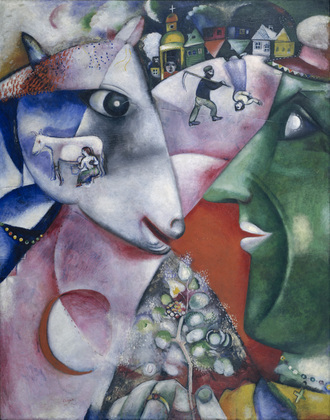 I and the Village Date:1911 Medium: Oil on canvas Dimensions:6' 3 5/8" x 59 5/8" (192.1 x 151.4 cm)
Mrs. Simon Guggenheim Fund MoMA Number:146.1945 Copyright: © 2013 Artists Rights Society (ARS), New York / ADAGP, Paris
Chagall: Modern Master
TRAMWAY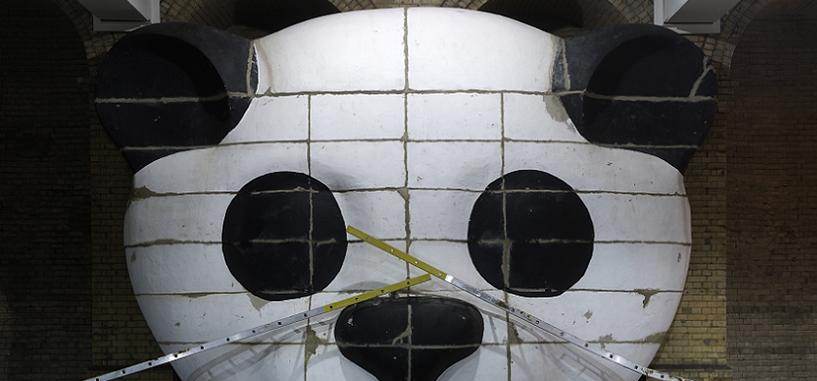 Brian Griffiths - Borrowed World, Borrowed Eyes
JEU DU PAUME
Chess(Échecs) 2013 Installation video HD avec trois projections, noir et blanc, son, 10'25" (en boucle).
Composition et interprétation par Jason Moran.
Courtesy l'artiste, Salon 94, New York, et Galerie Nathalie Obadia, Paris/Bruxelles. © Lorna Simpson
TRANS:Lorna Simpson, Chess, 2013. HD video installation with three projections, black & white, sound, 10:25 minutes (loop). Score and performance by Jason Moran. Courtesy the artist; Salon 94, New York; and Galerie Nathalie Obadia, Paris/Brussels. © Lorna Simpson.
LORNA SIMPSON
Le Pont MARSEILLE

Martin-Gropius-Bau

Anish Kapoor: Shooting into the Corner. 2008-2009 (detail) Mixed media, Dimensions variablePhoto: Nic Tenwiggenhorn © Anish Kapoor / VG Bildkunst, Bonn, 2013
Kapoor in Berlin
CENTRE FOR CONTEMPORARY ART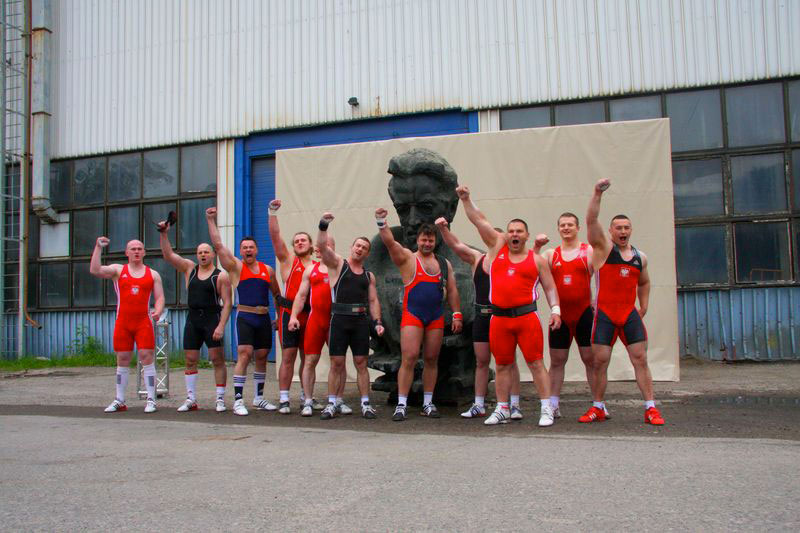 Christian Jankowski : Heavy-weight History
KUNSTHALLE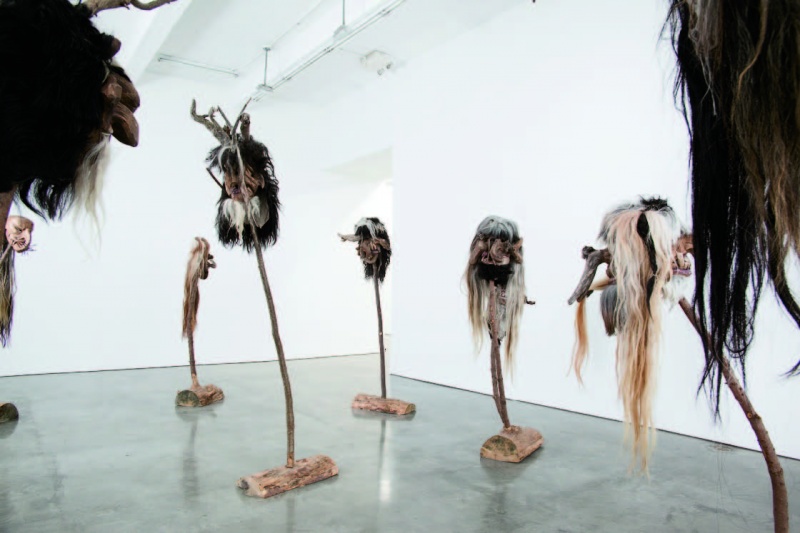 Smiling Disease (2008), Courtesy of Gladstone Gallery New York
SCHAULAGER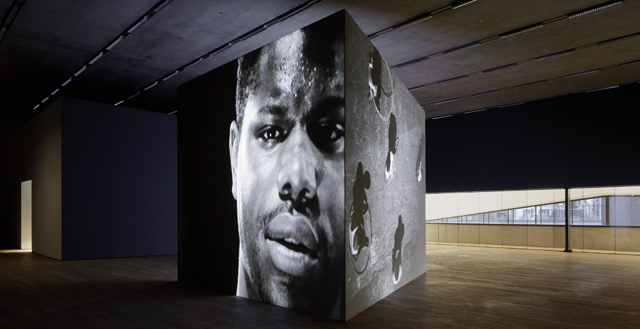 STEVE MCQUEEN
WHITE CUBE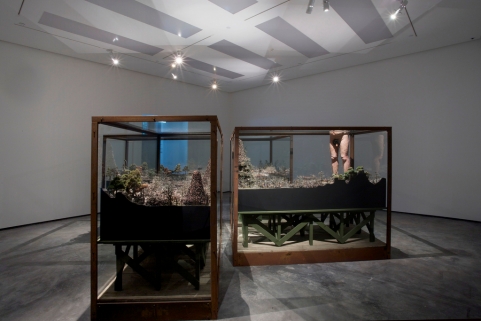 The Sum of all Evil
2012-2013
Fibreglass, plastic and mixed media in four vitrines
84 5/8 x 50 11/16 x 98 3/8 in. (215 x 128.7 x 249.8 cm)
Photo: Vincent Tsang
Jake & Dinos Chapman :The Sum of all Evil
TEATRO SOCIALE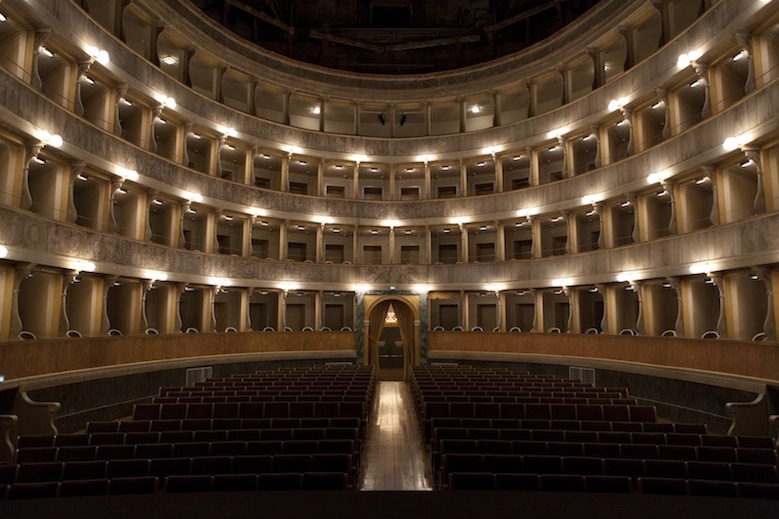 CONTEMPORARY LOCUS 4: GRAZIA TODERI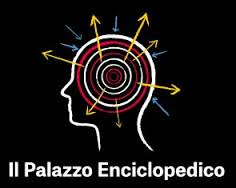 The Encyclopedic Palace
PALAZZO GRASSI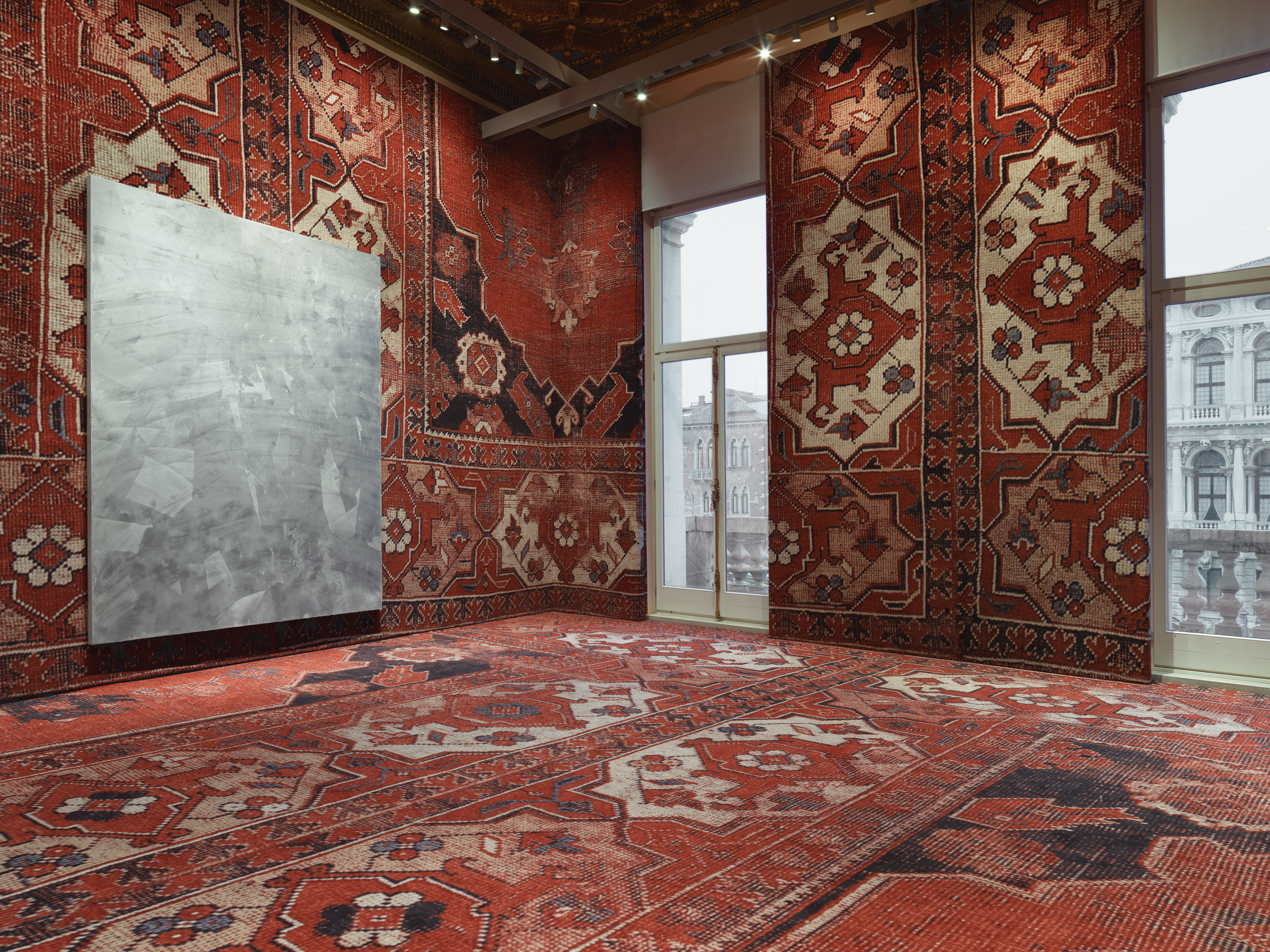 RUDOLF STINGEL
Punta della Dogana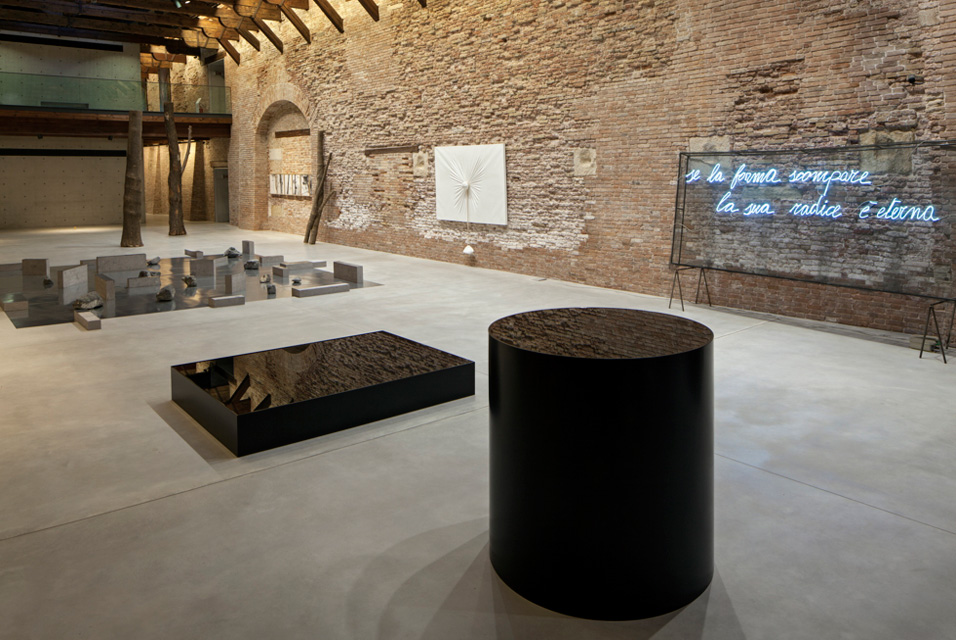 Prima Materia
FONDAZIONE GIORGIO CINI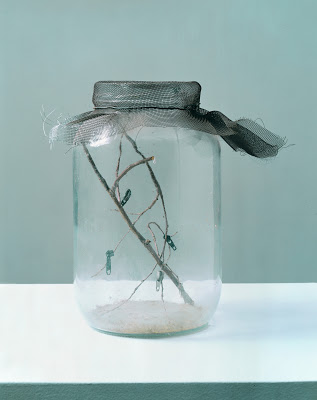 David Hammons, Flies in a jar, 1994
Pinault Collection © David Hammons
FRAGILE
PALAZZO DUCALE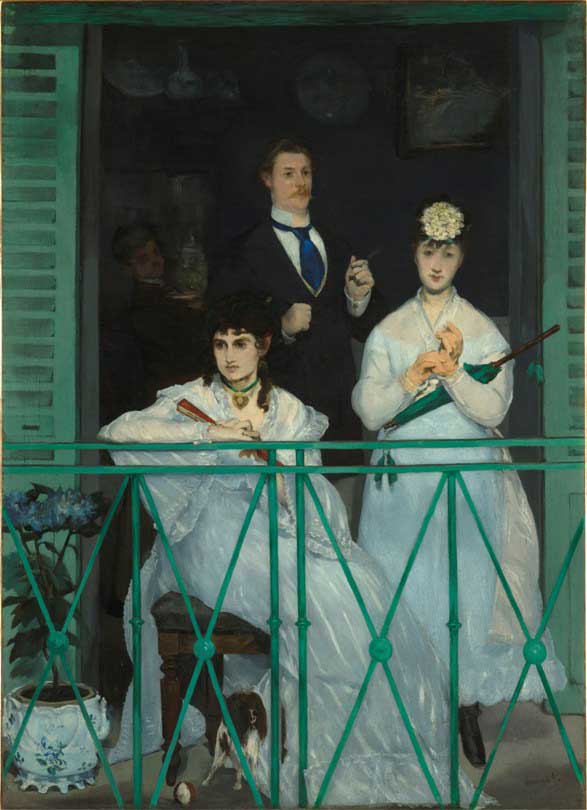 Edouard Manet, The Balcony, Museed'Orsay
MANET : RETURN TO VENICE
AI WEIWEI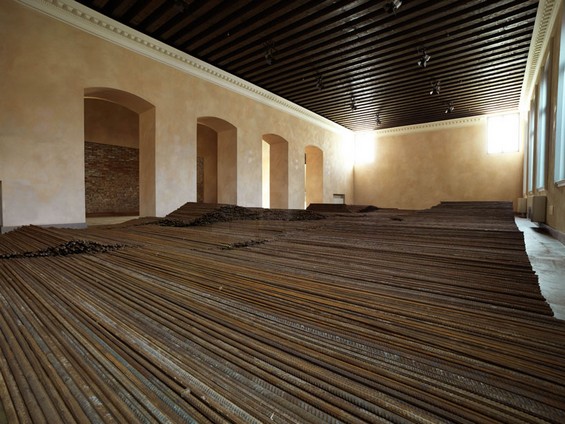 Straight 2008-2012
CIRCULO DE BELLES ARTES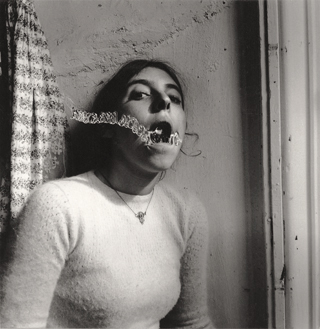 Self-portrait talking to Vince, Providence, Rhode Island, 1975–78 Photo: GEORGE & BETTY WOODMAN
WOMAN. THE FEMINIST AVANT GARDE IN THE 70S
WORKS FROM THE SAMMLUNG VERBUND