WINTER 2012
GUGGENHEIM MUSEUM
Being Singular Plural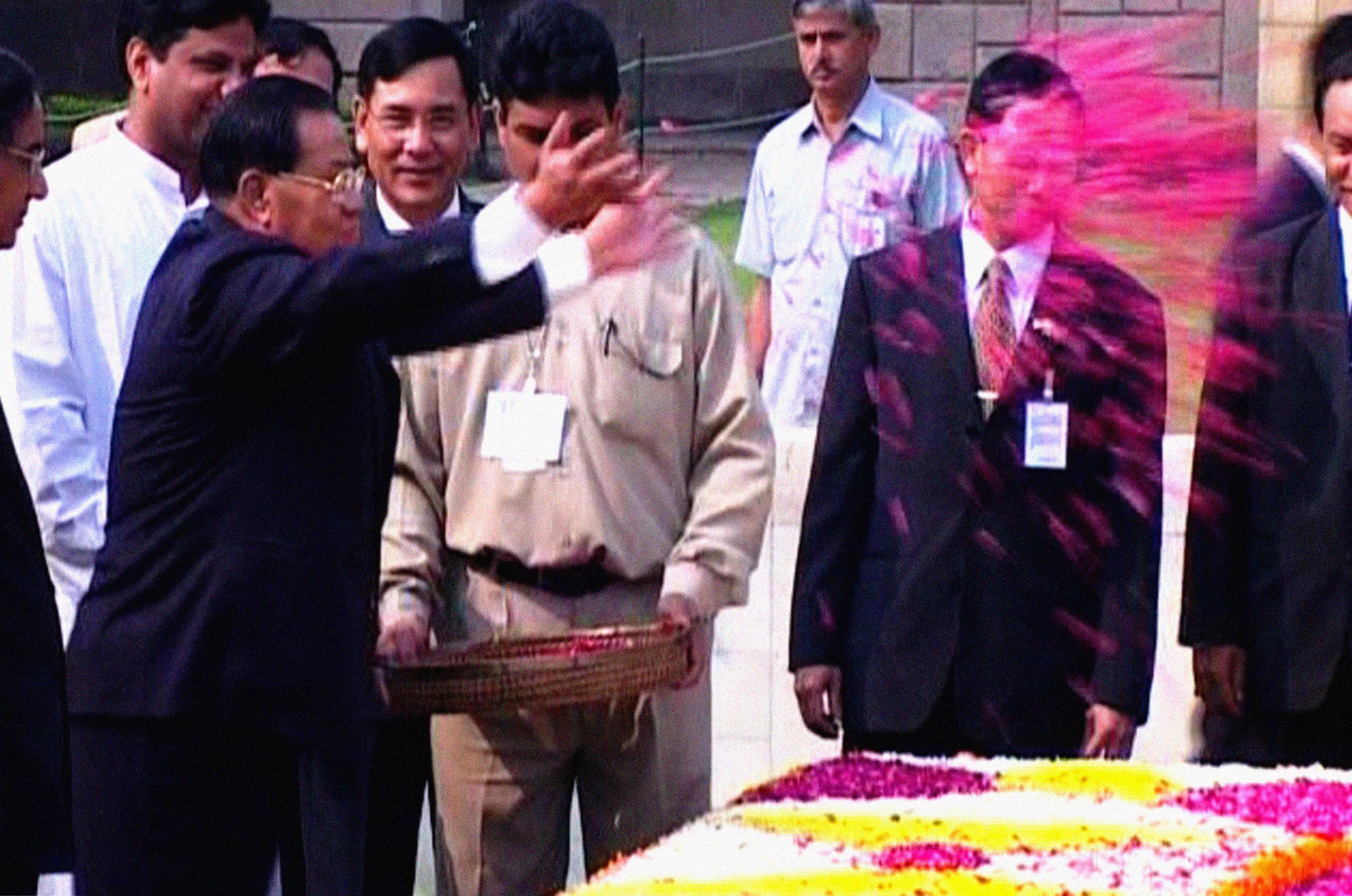 Amar Kanwar
The Face, 2005 (from The Torn First Pages, 2004–08)
Color video, with sound, 4 min., 40 sec., looped
Courtesy the artist and Marian Goodman Gallery, New York/Paris
© Amar Kanwar
John Chamberlain: Choices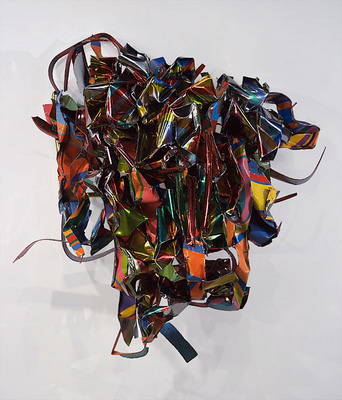 All That Is Lovely In Men, 2002 Courtesy of Pace Gallery,New York
MUSEUM OF MODERN ART/ PS1
Henry Taylor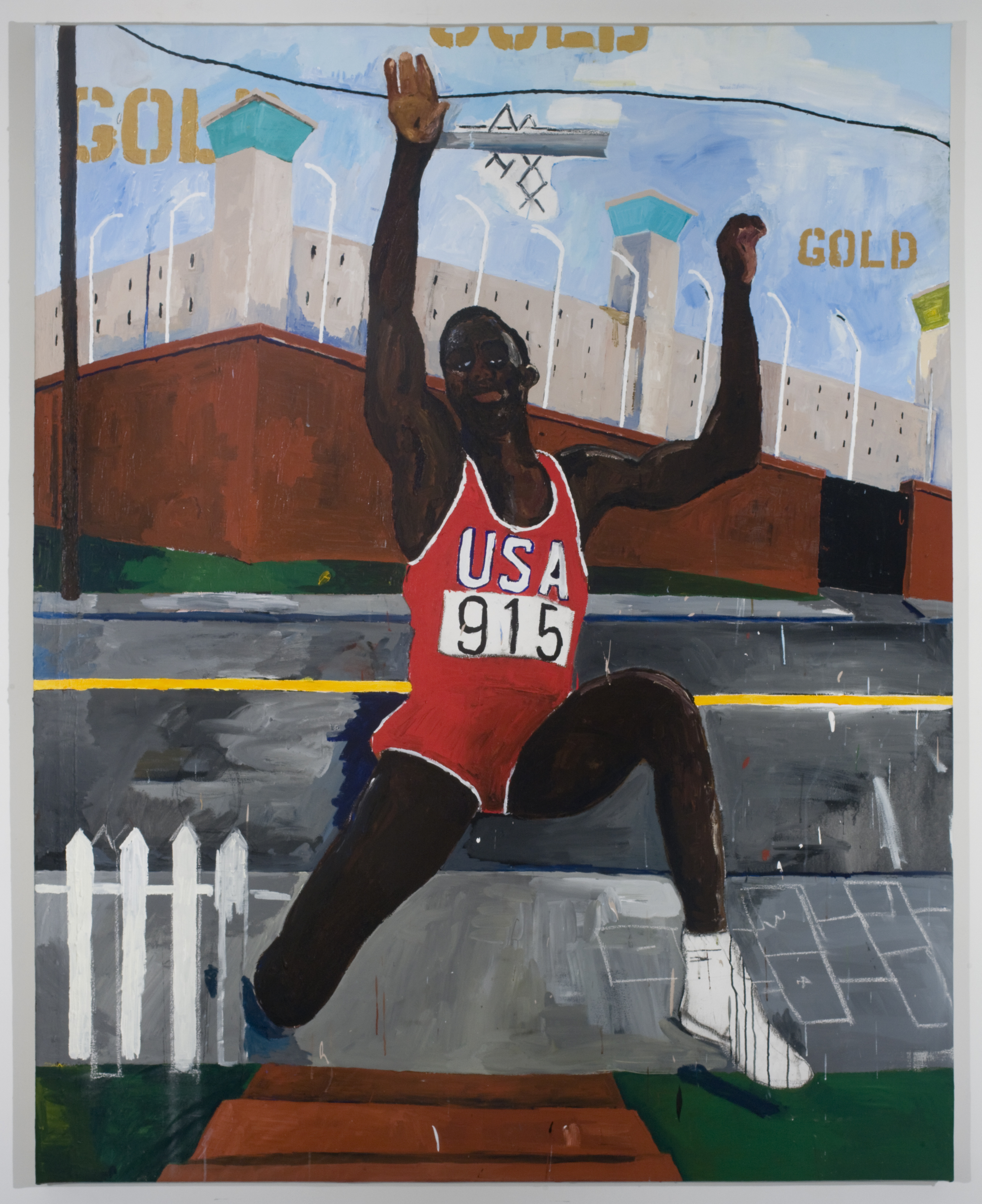 Henry Taylor. The Long Jump by Carl Lewis. 2010. Acrylic on canvas. 87 1/2 x 77 inches (165.1 x 172.7 cm). Courtesy the artist and Untitled,New York. © 2011 Henry Taylor.
9 Scripts from a Nation at War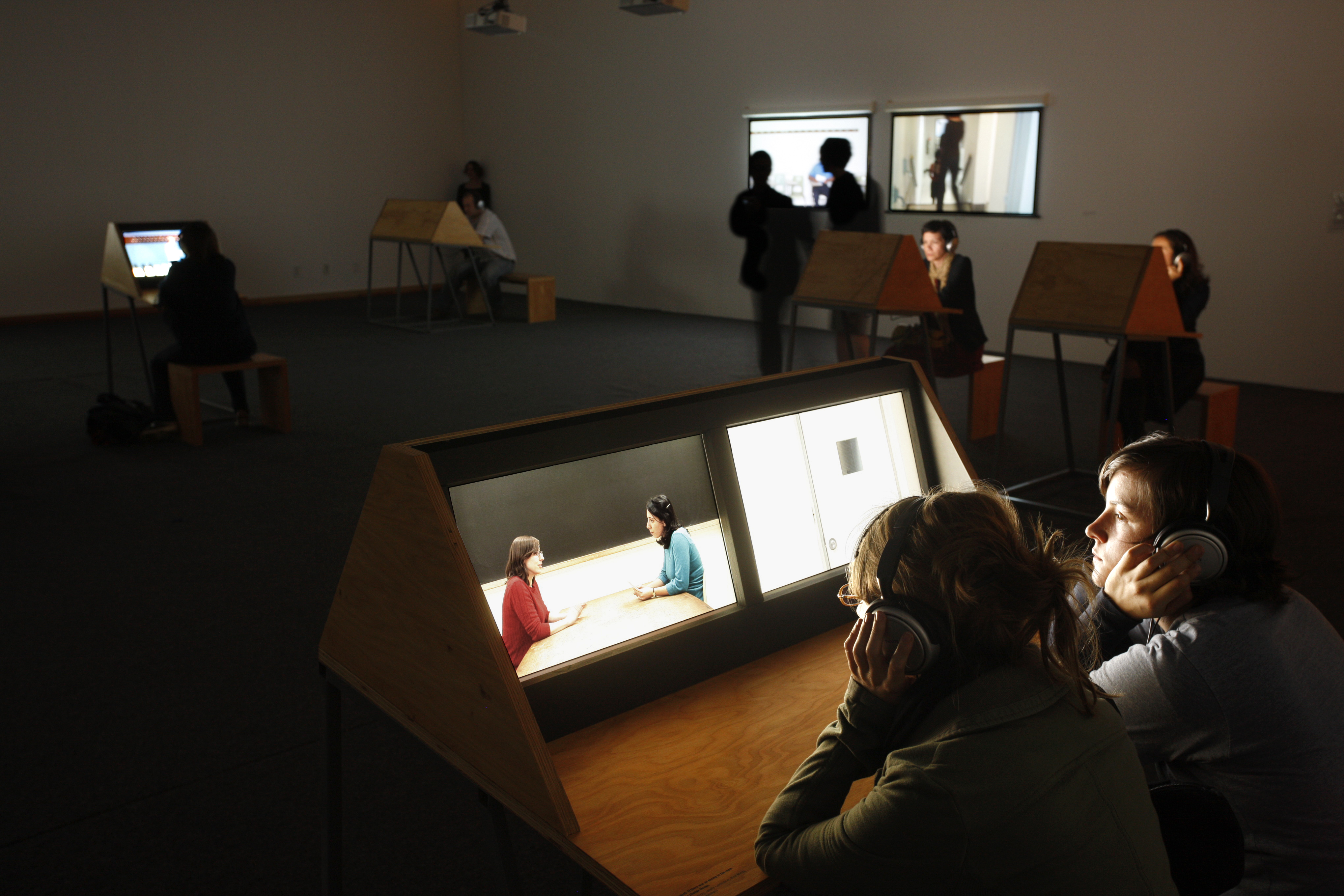 Andrea Geyer, Sharon Hayes, Ashley Hunt, Katya Sander, David Thorne. 9 Scripts from a Nation at War. 2007. Ten-channel video installation (color, sound). The Museum of Modern Art, New York. Committee on Media and Performance Art Funds. © 2011 the artists. Photograph by Scott Groller.
Eugène Atget:
"Documents pour artistes
"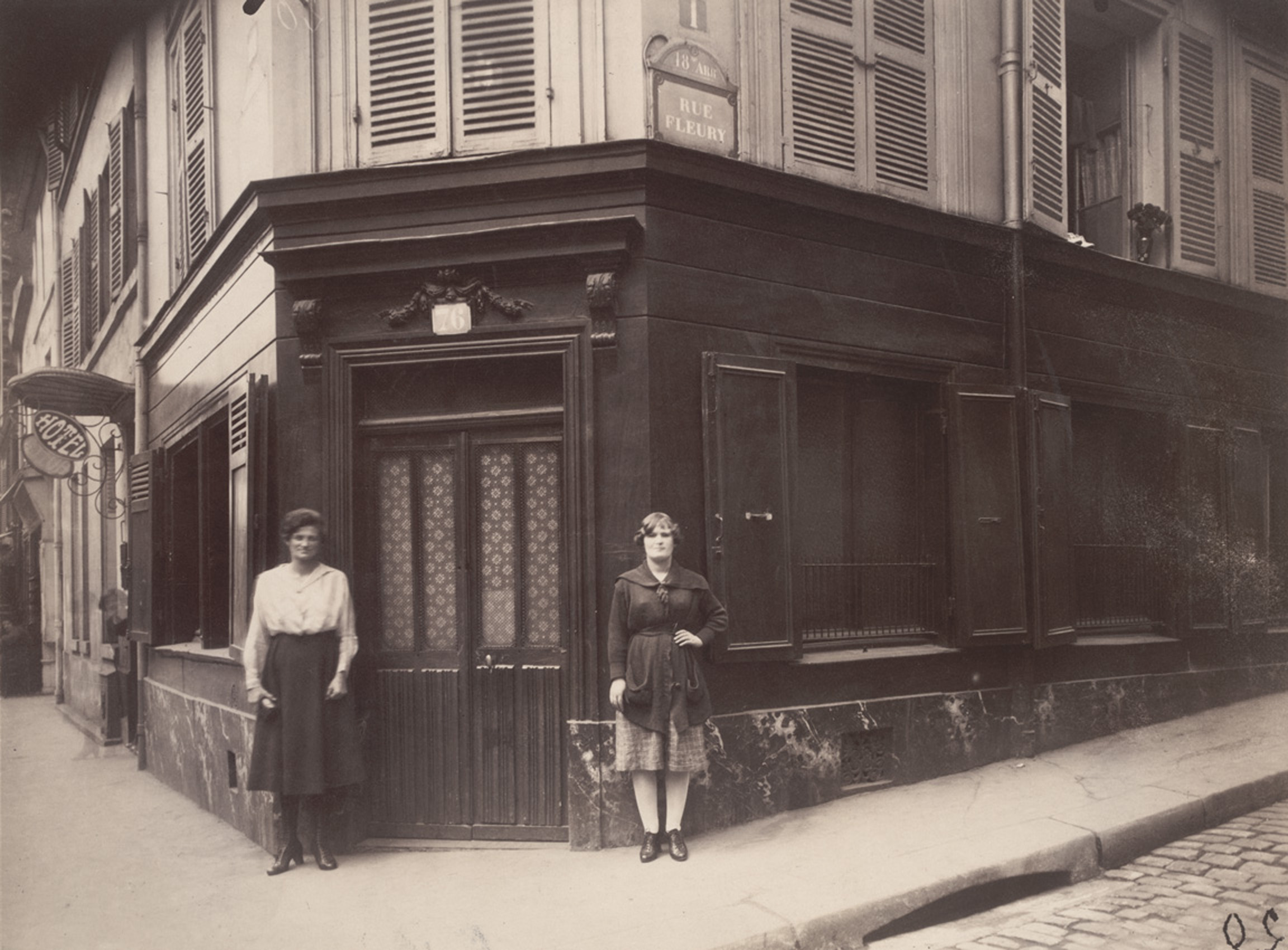 Eugène Atget. Coin, Boulevard de la Chapelle et rue Fleury 76,18e, June 1921. Matte albumen silver print, 6 13/16 x 9″ (17.3 x 22.9 cm). The Museum of Modern Art, New York. Abbott-Levy Collection. Partial gift of Shirley C. Burden
Foreclosed:
Rehousing the American Dream

Street view of residences in Orange, New Jersey (by MOS Architects and team, assigned to The Oranges). Photograph courtesy of MOS Architects.
Cindy Sherman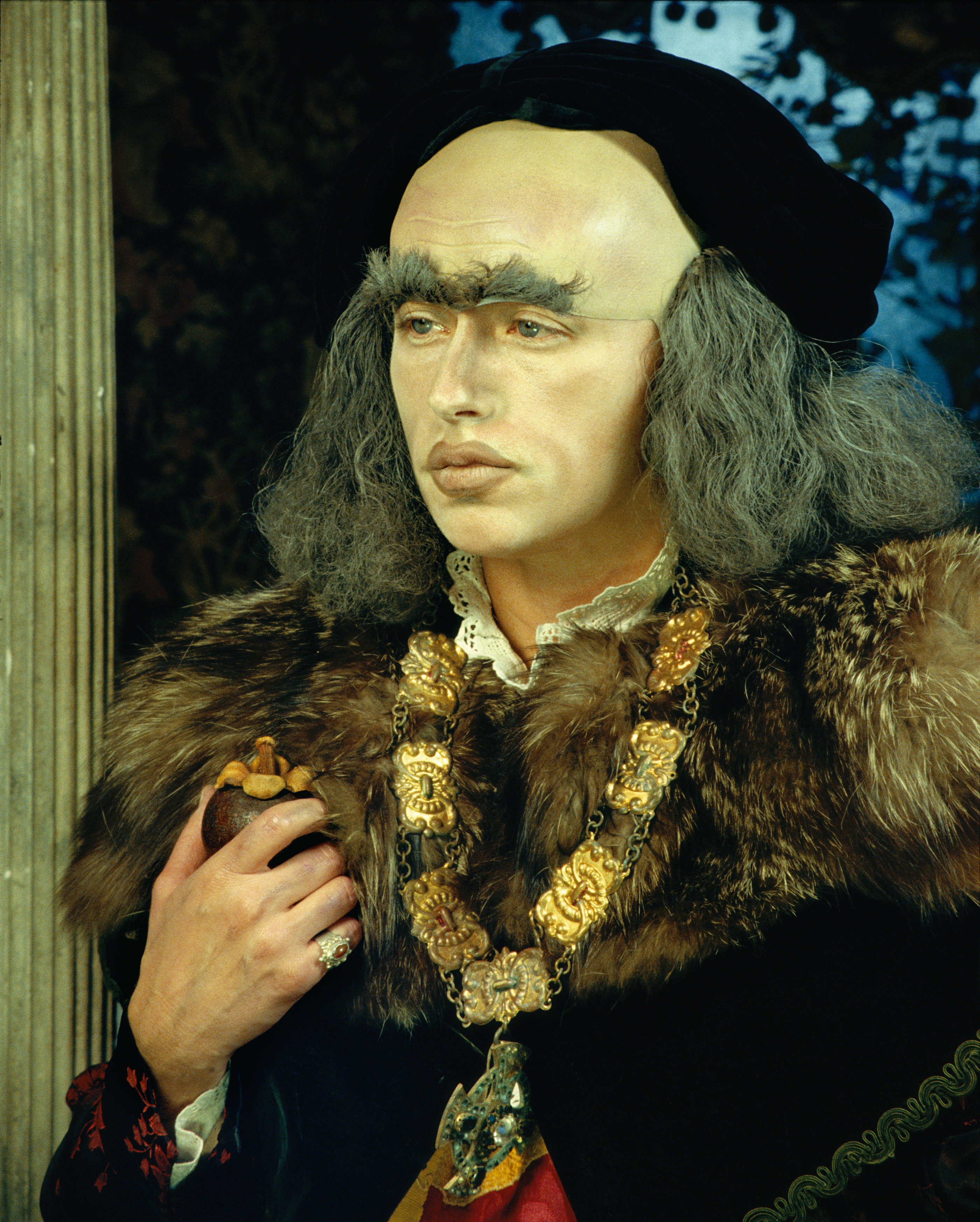 Cindy Sherman. Untitled #213. 1989. Chromogenic color print, 41 1/2 x 33″ (105.4 x 83.8 cm). Courtesy the artist and Metro Pictures, New York © 2012 Cindy Sherman
James Rosenquist. F-111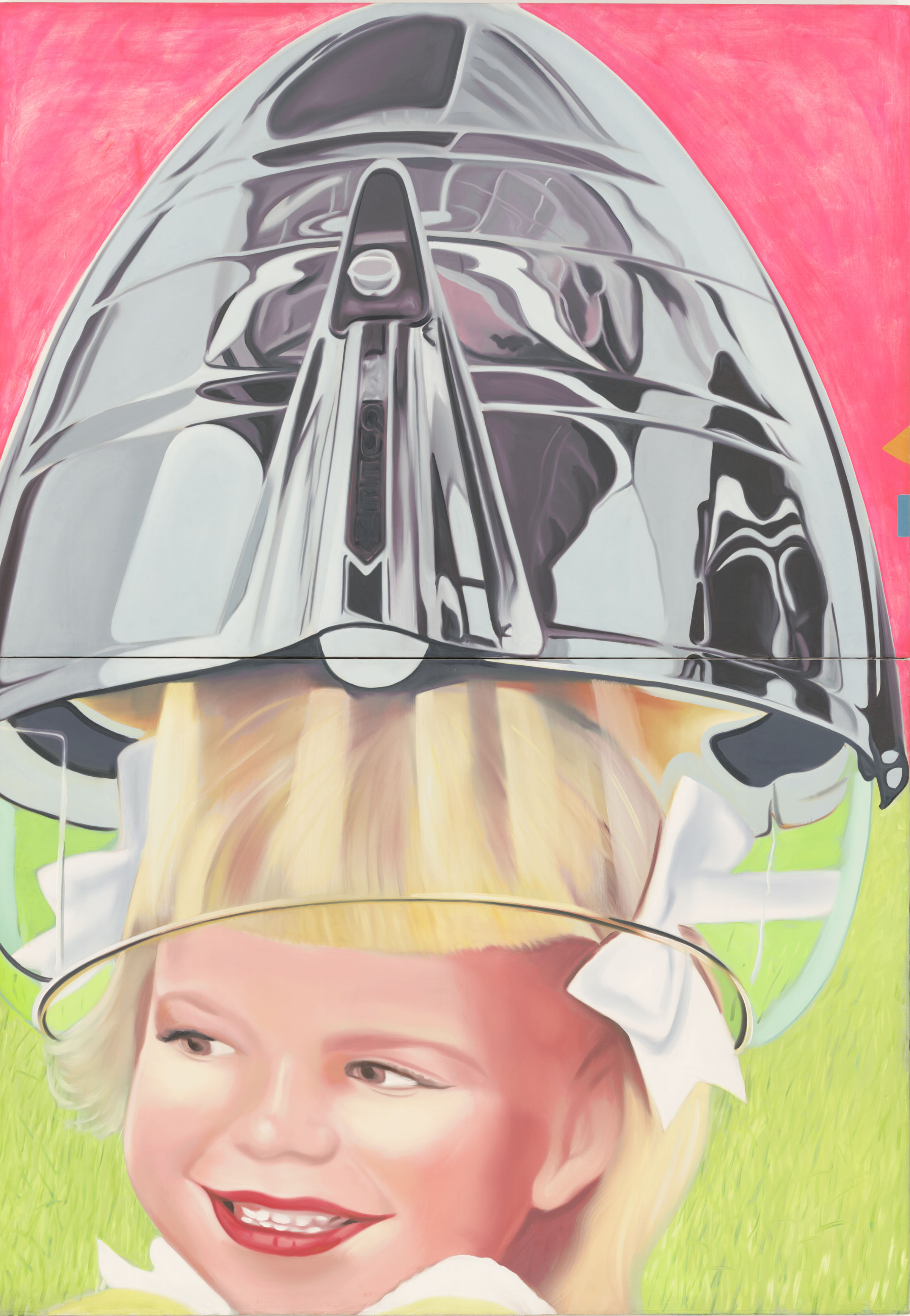 James Rosenquist. F-111 (detail). 1964-65. Oil on canvas with aluminum, 23 sections. 10 x 86′ (304.8 x 2621.3 cm). The Museum of Modern Art, New York. Gift of Mr. and Mrs. Alex L. Hillman and Lillie P. Bliss Bequest (both by exchange). © 2012 James Rosenquist/Licensed by VAGA, New York
ASIA SOCIEY
Sarah Sze: Infinite Line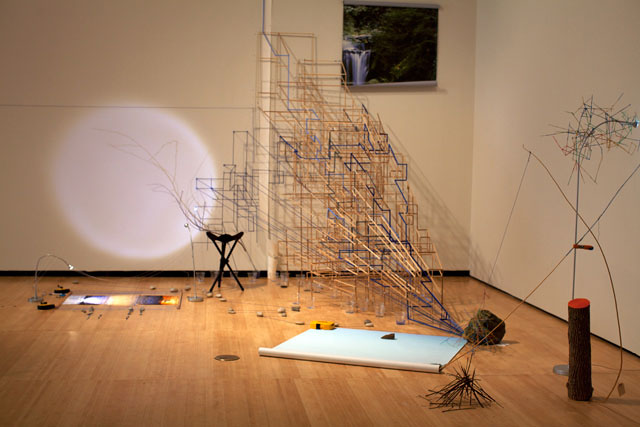 NEW MUSEUM
The Ungovernables
Second New Museum Triennial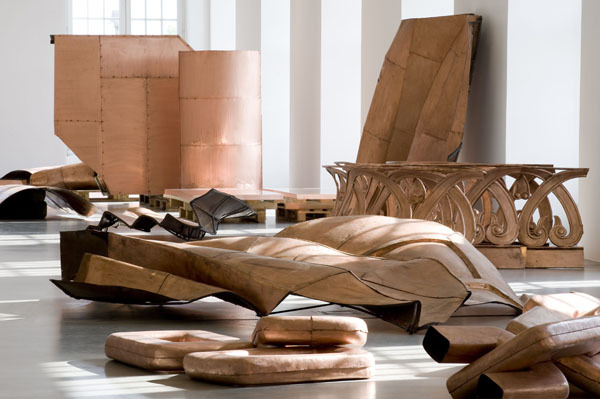 Danh Võ, WE THE PEOPLE, 2011. Copper, dimensions variable. Installation view: Kunsthalle Fridericianum, Kassel. Courtesy the artist and Galerie Chantal Crousel, Paris. Photo: Nils Klinger
GREY GALLERY/ NYU
SOTO: PARIS AND BEYOND 1950-1970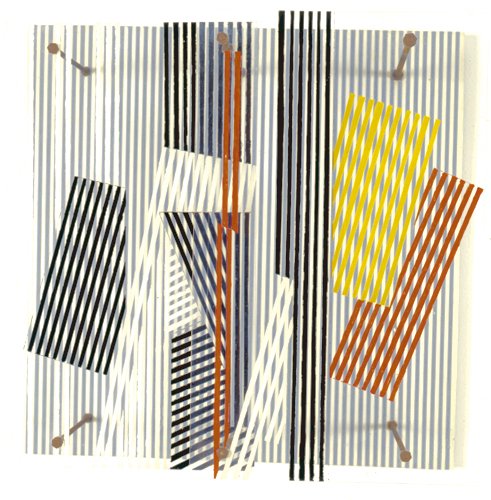 Jesus Rafael Soto
STEVEN KASHER GALLERY
WEEGEE: NAKED CITY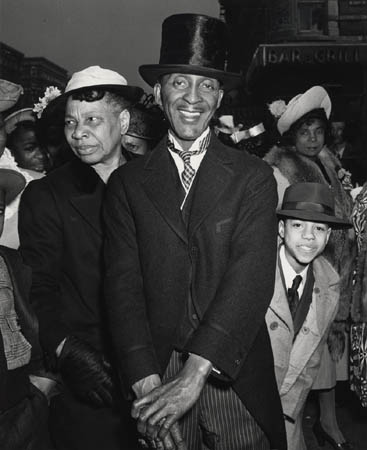 @Weegee, Courtesy of kasher Gallery, NYC
BARBARA GLADSTONE GALLERY
SHIRIN NESHAT The Book of Kings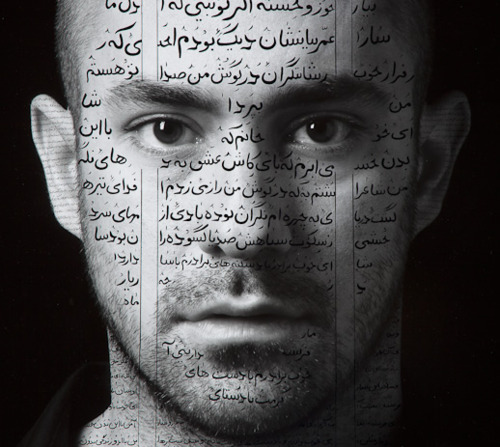 Shirin Neshat, The Book of Kings
Detail, Ramin, 2012 Ink on LE gelatin silver print; 60 1/4 x 45 1/4 inches. Courtesy of Gladstone Gallery,NYC
HAUSER & WIRTH
RASHID JOHNSON RUMBLE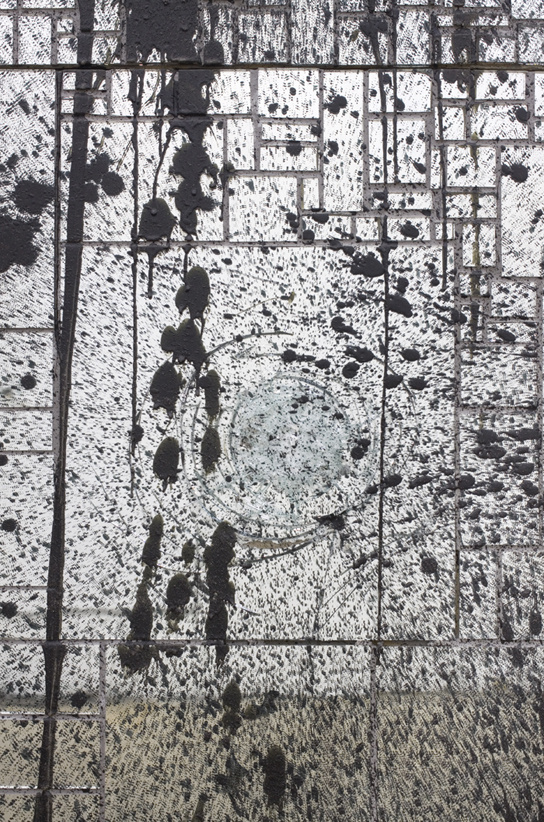 Rumble (detail), 2011
Mirrored tile, black soap, wax
245 x 306.1 x 4.4 cm / 96 1/2 x 120 1/2 x 1 3/4 in
TEAM GALLERY
SLATER BRADLEY DON'T LET ME DISAPPEAR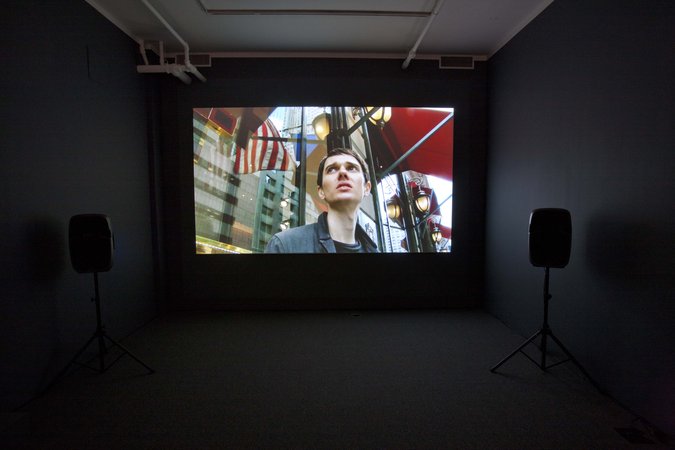 SEAN KELLY GALLERY
ALEC SOTH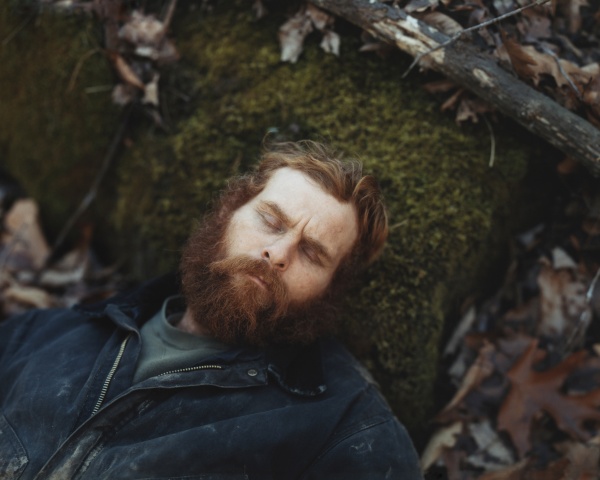 From Broken Manual Series @ Alec Soth
INTERNATIONAL CENTER OF PHOTOGRAPHY
WEEGEE: MURDER IS MY BUSINESS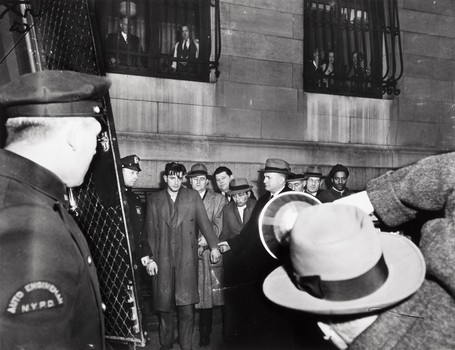 Weegee,Line-Up For Night Court Ca. 1941@ Weegee/ICP
THE LOVING STORY: PHOTOGRAPHS BY GREY VILLET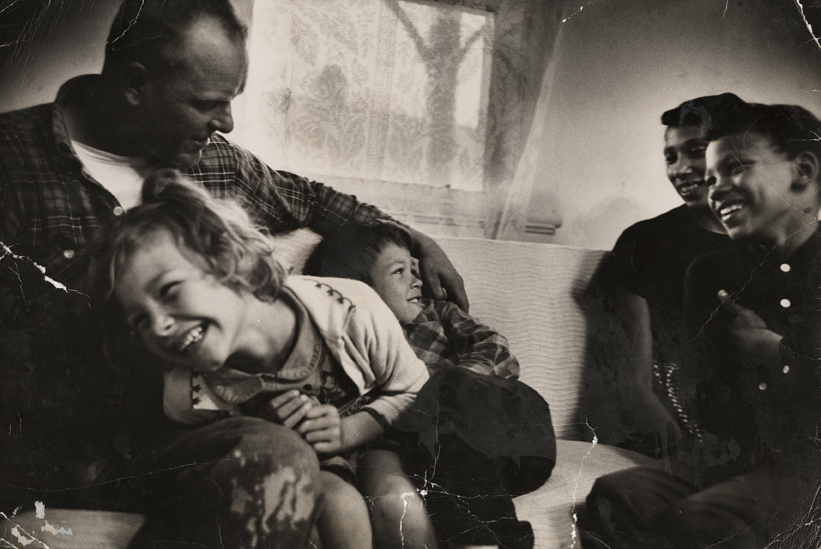 Grey Villet (Richard and Mildred Loving with their children Peggy, Donald, and Sidney in their living room, Kingand Queen Couty, Virginia), April, 1965 @ Estate of Grey Villet
DAVID ZWIRNER
DOUG WHEELER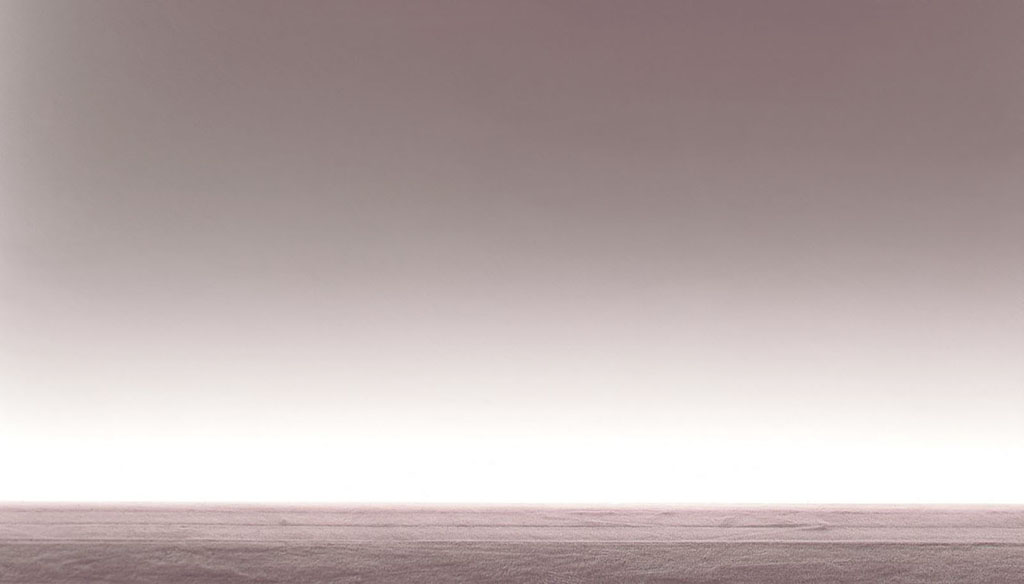 James Cohan Gallery
Yinka Shonibare Addio Del Passato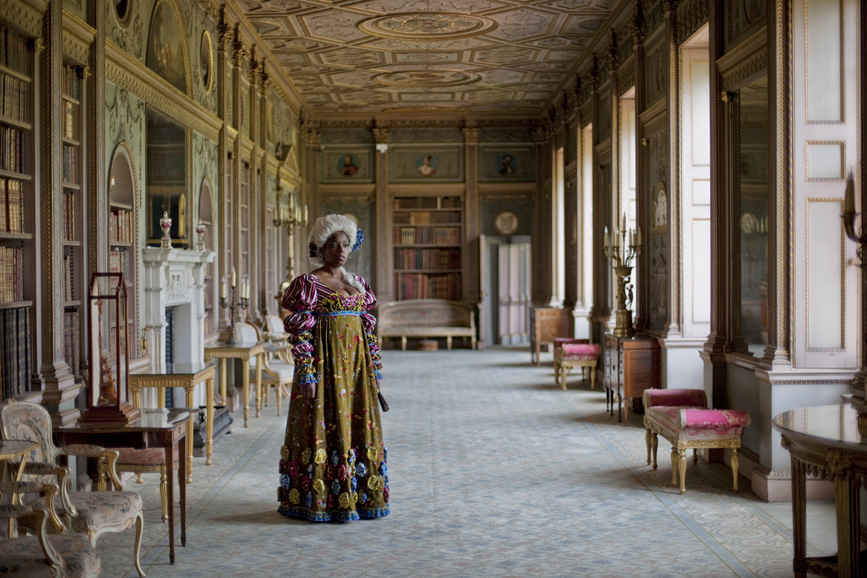 Yinka Shonibare MBE, Addio Del Passato (so closes my sad story) 2011. Film still. Image courtesy of the artist and James Cohan Gallery, New York
ALJIRA: A center for Contemporary Art
MLYT: (ME LOVE YOU LONG TIME)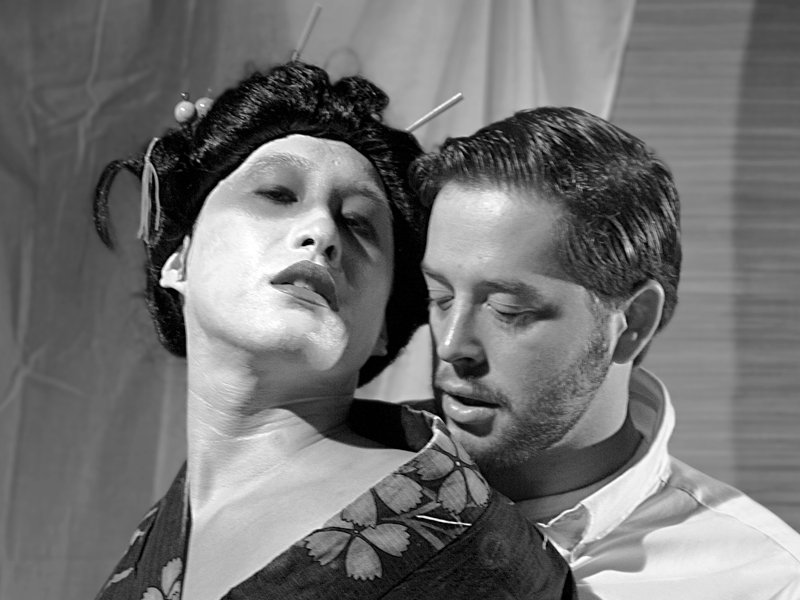 Clifford Landon Pun
UNIVERSITY OF DELWARE MUSEUMS/MECHANICAL HALL GALLERY
Magical Visions:
Ten Contemporary African American Artists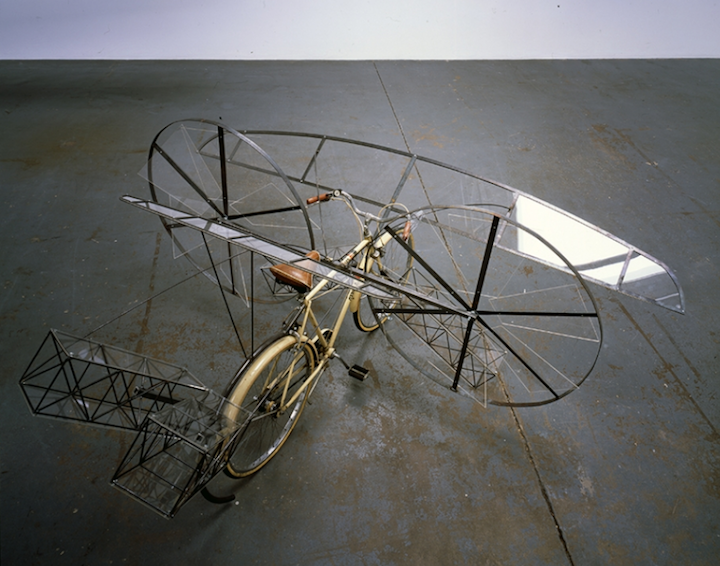 Karyn Olivier
ADDISON GALLERY OF AMERICAN ART
MAKING A PRESENCE: F HOLLAND DAY IN ARTISTIC PHOTOGRAPHY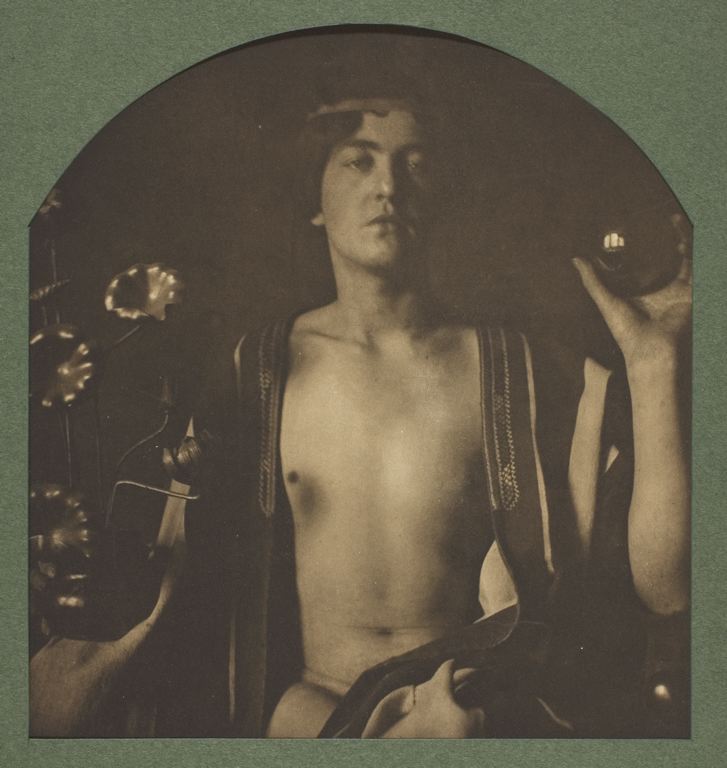 Beauty is Truth, Truth Beauty, 1896/97 Photogravure
19.5 x 17.5 cm (curved top)
from the portfolio American Pictorial Photography I
Gift of Daniel, Richard, and Jonathan Logan, 1984.1620
MASSACHUSETTS MUSEUM OF CONTEMPORARY ART
Sanford Biggers: The Cartographer's Conundrum

MIDDLEBURY COLLEGE MUSEUM OF ART
Environment and Object

•

Recent African Art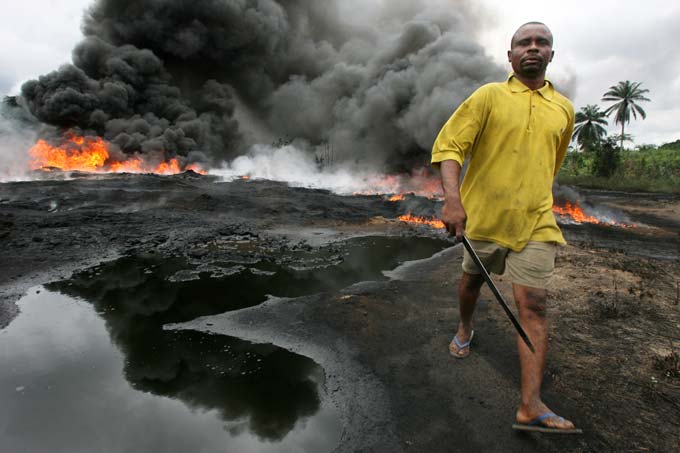 George Osodi (Nigeria, born 1974), Oil Spill Near Farm Land Ogoni, 2007, photographic print, 31 1/2 x 49 inches. Courtesy of ZPhotographic.
PENNSYLVANIA ACADEMY OF FINE ARTS
HENRY OSSAWA TANNER: MODERN SPIRIT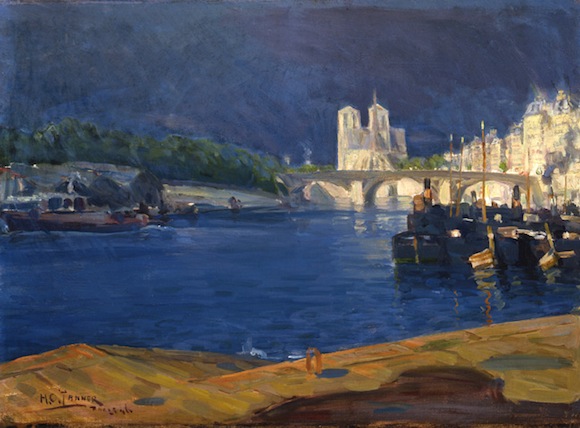 View of The Seine, Looking Toward Notre Dame, 1896, Oil on canvas, 14 7/8 x 20 1/8 in., Courtesy of Michael Rosenfeld Gallery, LLC, New York, NY
BILL VIOLA: OCEAN WITHOUT A SHORE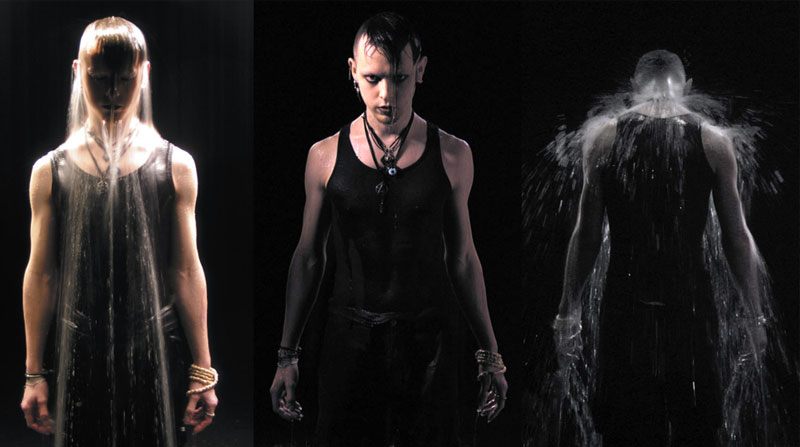 Courtesy of James Cohan Gallery, NYC
THE MATTRESS FACTORY
Factory Installed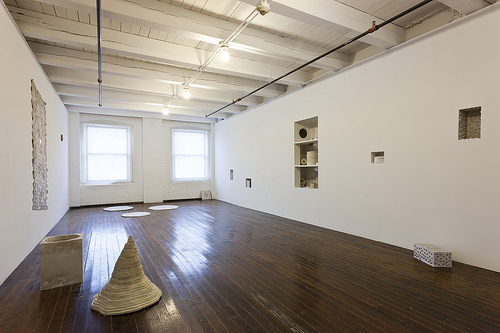 VERONICA RYAN The Weather Inside, 2011
plaster, drywall, mixed plumbing supplies, marble, brick, hair, paper, beads
HIGH MUSEUM OF ART
BILL TRAYLOR : Drawings from the Collections of the High Museum of Art and The Montgomery Museum of Art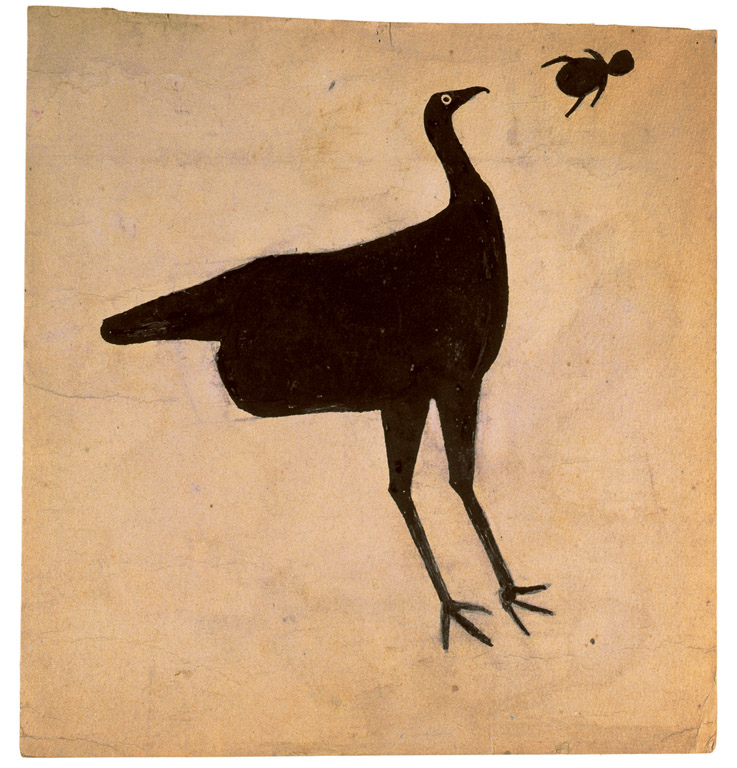 Untitled, ca. 1939–1942
CONTEMPORARY ARTS MUSEUM
The Deconstructive Impulse:
Women Artists Reconfigure the Signs of Power, 1973-1991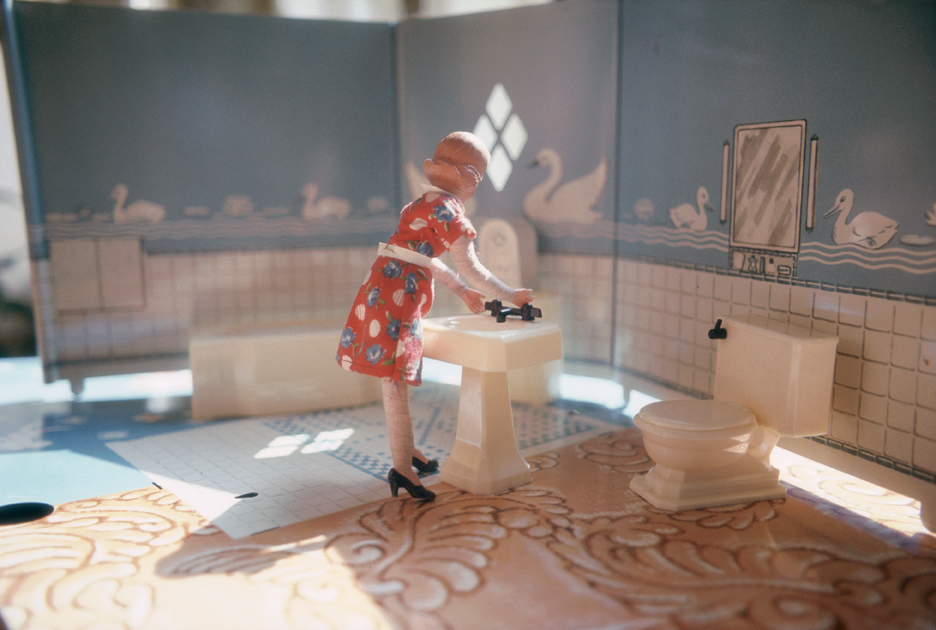 Laurie Simmons, "First Bathroom/Woman Standing" from "Interiors," 1978. Cibachrome print, 3 1/2 x 5 in. Courtesy the artist
CAMH
DALLAS MUSEUM OF ART
MARK MANDERS: Parallel Occurences/ Documented Assignments
Room with Chair and Factory
GIRL'S CLUB
RE-FRAMING THE FEMININE: Photography from the Collection of Francis Bishop Good and David Horvitz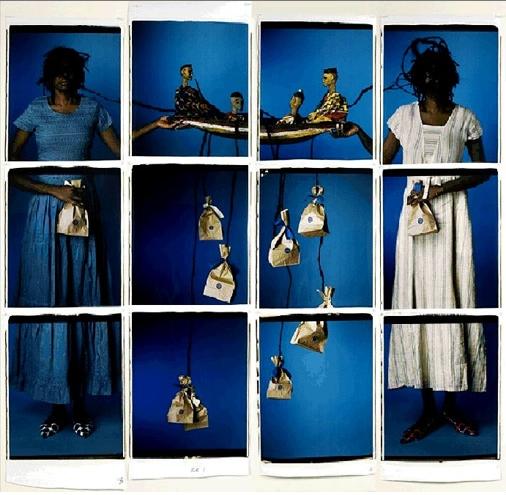 Maria Magdalena Campos-Pons
De Las Dos Aquas, 2007
NORTON MUSEUM OF ART
TACITA DEAN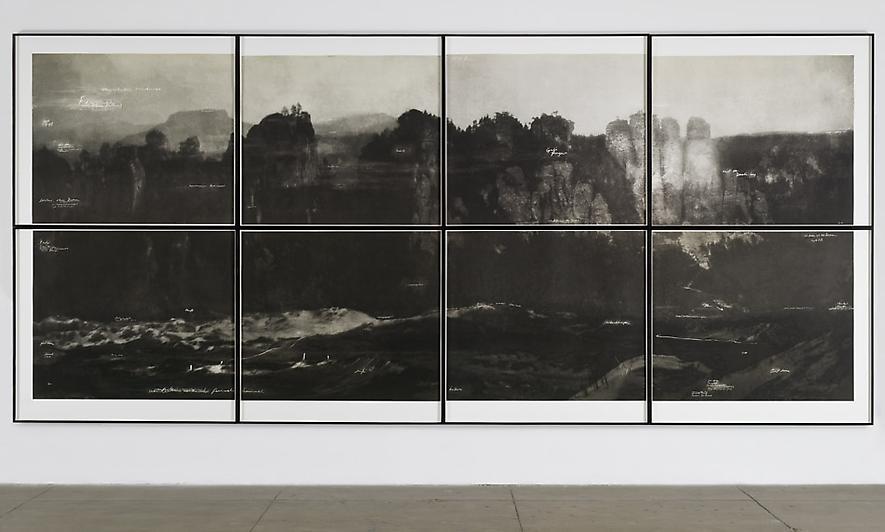 Fernweh, 2009, Courtesy of Marian Goodman Gallery, NY
MUSEUM OF CONTEMPORARY ART
The Language of Less (Then and Now)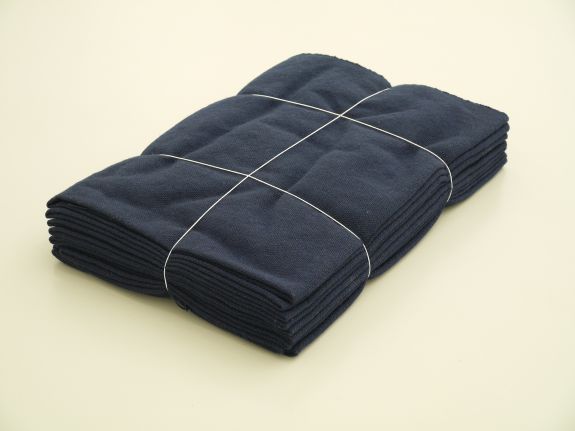 Jason Dodge, In Lübeck, Germany, Marlies Scholz wove a piece of cloth. She was asked to choose yarn the color of night and equaling the distance (12 km) from the earth to above the weather, 2008 , Courtesy of the artist and VeneKlasen Werner, Berlin.
RASHID JOHNSON: MESSAGE TO OUR FOLKS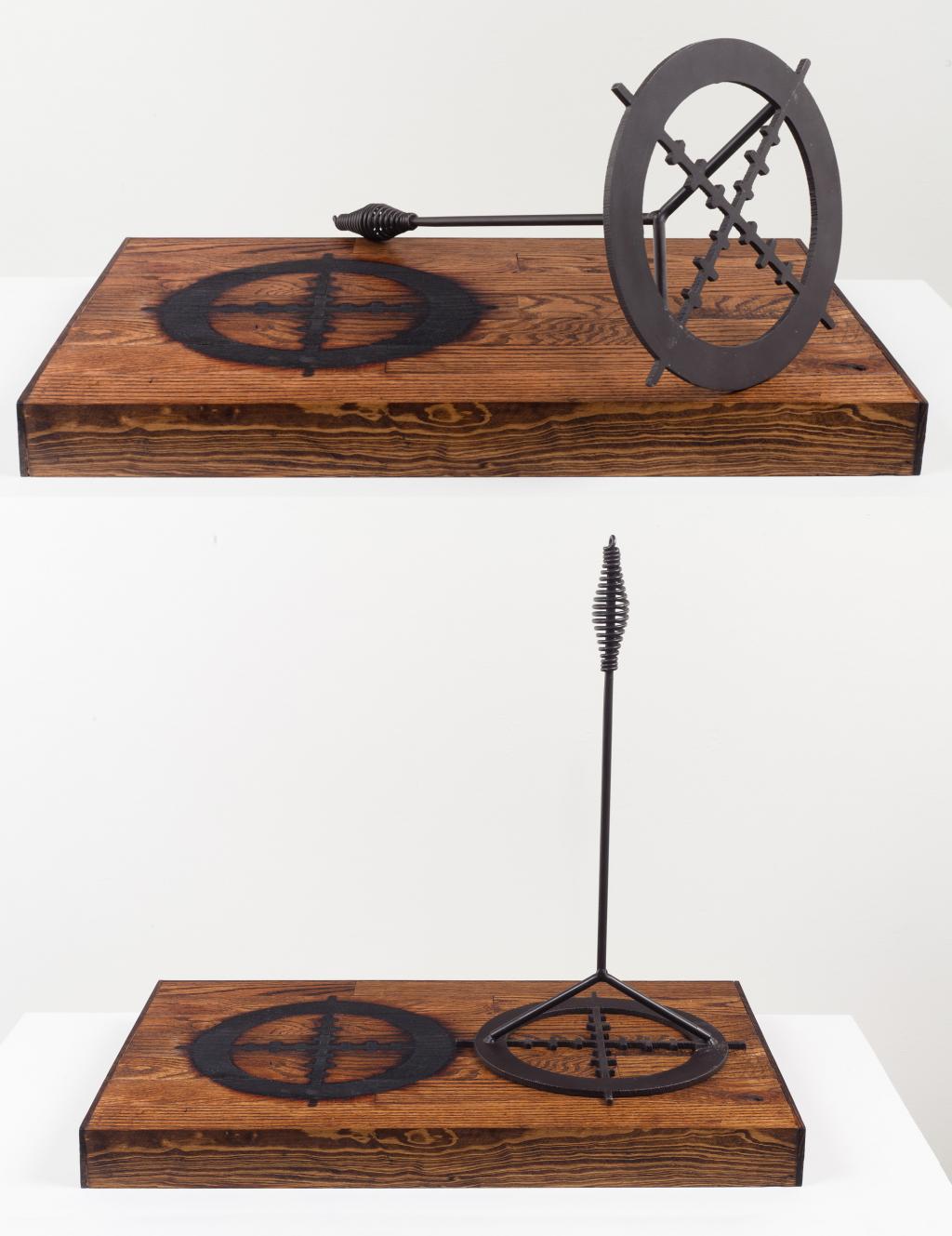 Crosshair Brand
THIS WILL HAVE BEEN: ART, LOVE, POLITICS IN THE 1980S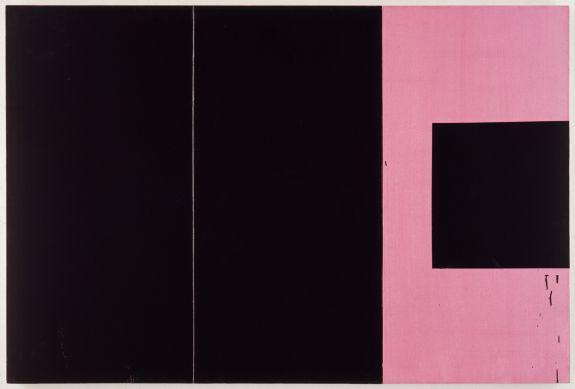 Mary Heilmann
Tehachapi #2, 1979
Collection of David Doubilet, Toronto. © Mary Heilmann. Image courtesy of the artist; 303 Gallery, New York; and Hauser & Wirth.
RENAISSANCE SOCIETY
CATHY WILKES I GIVE YOU ALL MY MONEY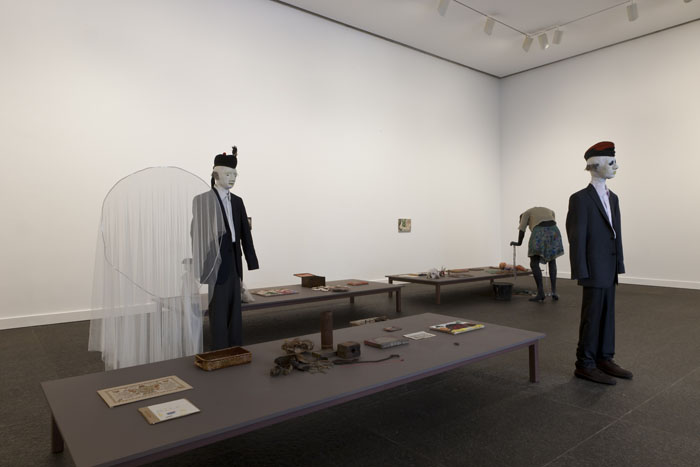 Installation view of Cathy Wilkes in Carnegie Museum of Art's Forum Gallery
WALKER ART CENTER
DANCE WORKS I: MERCE CUNNINGHAM/ROBERT RAUSCHENBERG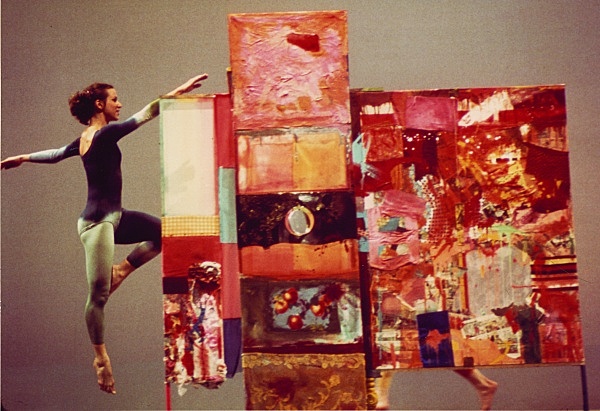 DANCE WORKS II: MERCE CUNNINGHAM/ERNESTO NETO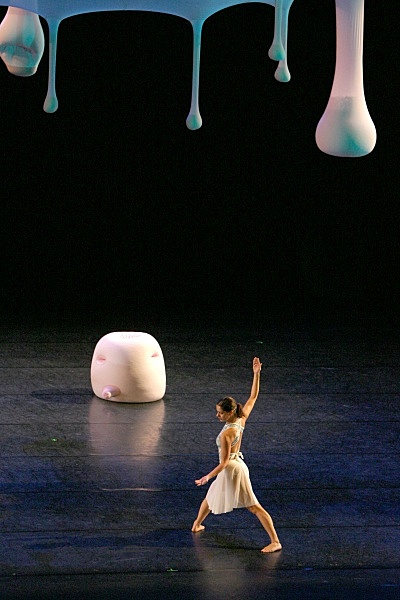 LIFELIKE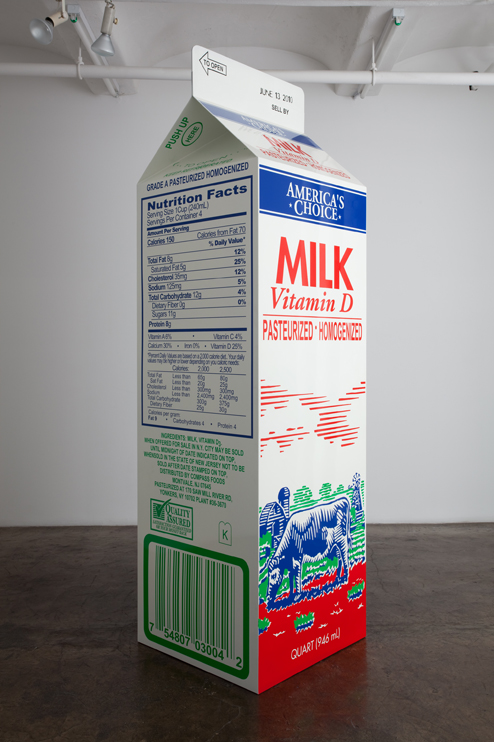 JONATHAN SELIGER / SPOILS, Courtesy of Jack Shainman Gallery, NYC
DISJECTA Interdisciplinary Art Center
PETER HALLEY:
PRISON/

An Installation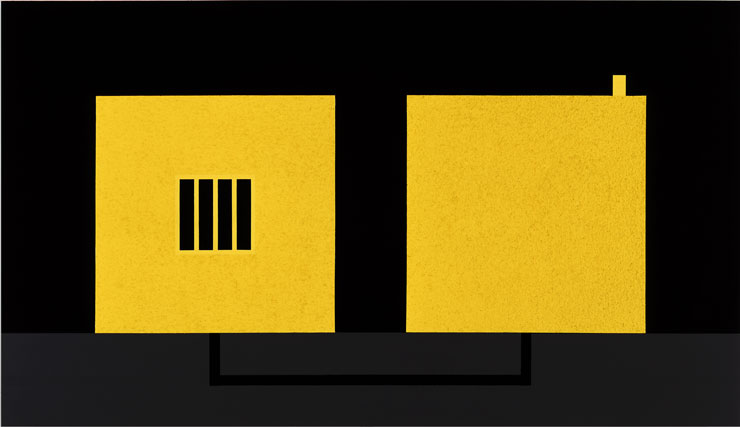 Courtesy of Mary Boone Gallery, NYC
SITE SANTA FE
Time-Lapse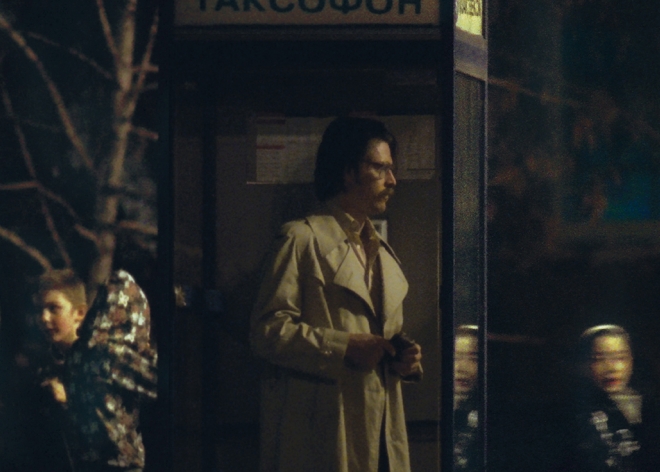 Eve Sussman and Rufus Corporation's whiteonwhitealgorithmicnoi
SAN FRANCISCO MUSEUM OF MODERN ART
RINEKE DIJKSTRA: A RETROSPECTIVE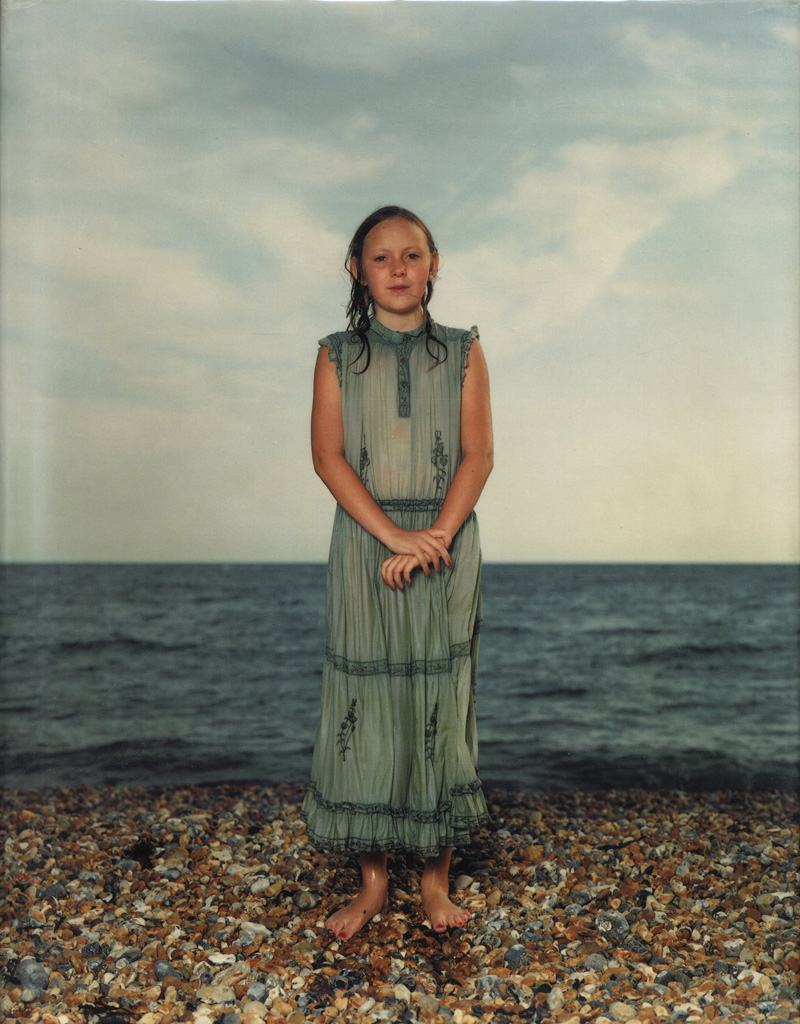 Beach Portraits
LOS ANGELES COUNTY MUSEUM OF ART
IN WONDERLAND: THE SURREALIST ADVENTURE OF WOMEN ARTISTS IN MEXICO AND THE UNITED STATES
Lenora Carrington , Green Tea (La dame ovale), 1942, collection of Hector Fanghanel, © 2011 Estate of Leonora Carrington/Artists Rights Society (ARS), New York, photo © 2012 Museum Associates/LACMA by Jorge Perez de Lara
REDCAT
MING WONG:MAKING CHINATOWN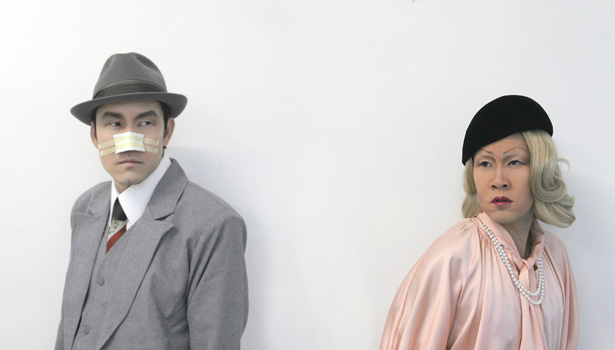 PACIFIC STANDARD TIME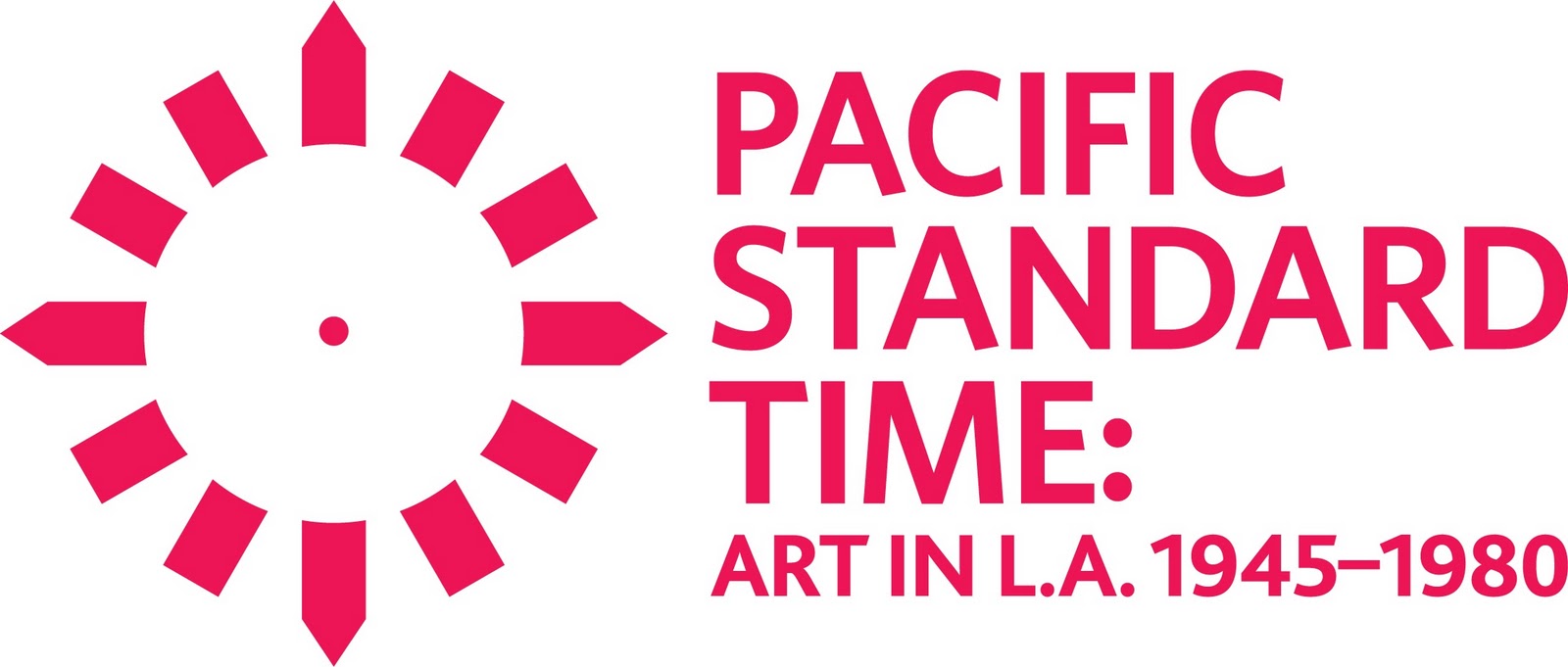 MUSEE D'ART CONTEMPORAIN DE MONTREAL
WANGECHI MUTU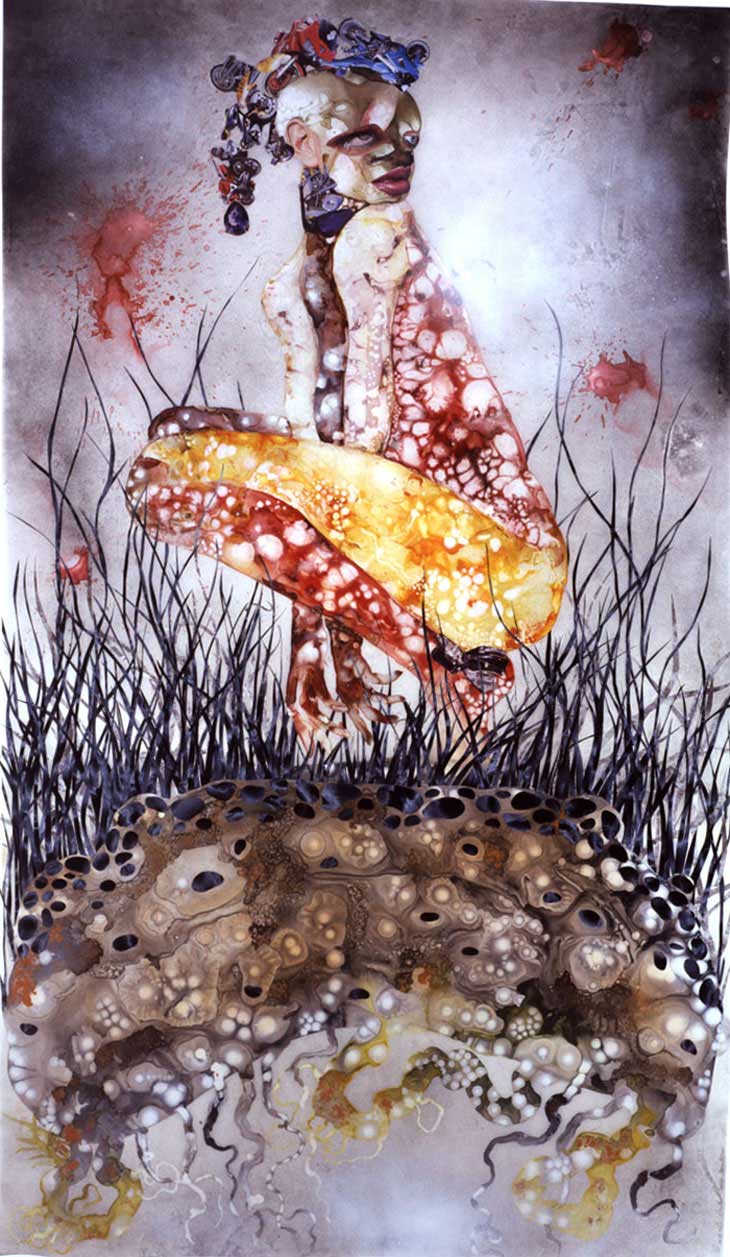 Backlash Blues, Courtesy of the Artist
SAATCHI GALLERY
Christopher Baker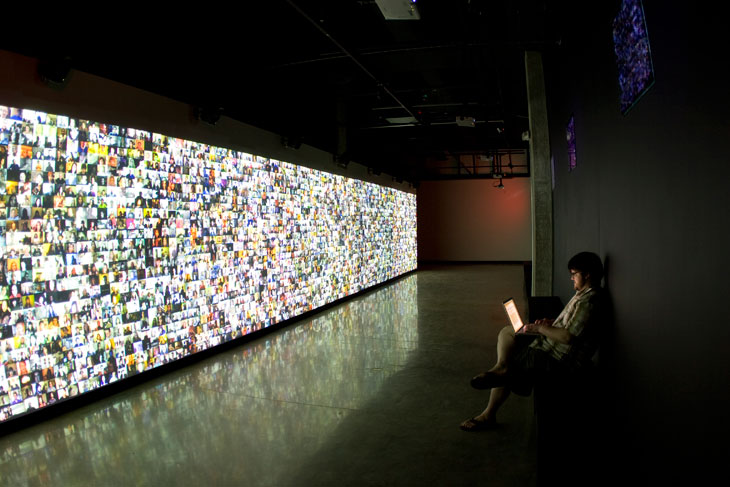 Hello World! or: How I Learned to Stop Listening and Love the Noise 2008 Multi-channel multimedia installation/Dimensions variable
INSITUTE oF CONTEMPORARY ARTS
IN NUMBERS: Serial Publications by Artists Since 1965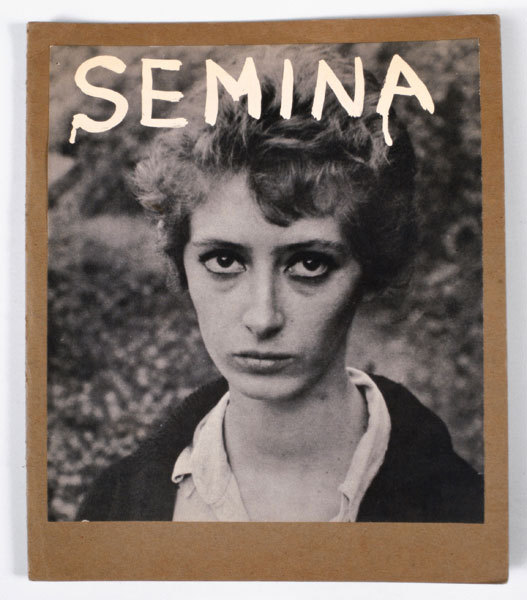 Semina 4, 1959, [Scott Street], San Francisco
NEXT LEVEL PROJECTS / AUTOGRAPH ABP
Sonal Kantaria: Naseeb:Trafficked
COURTAULD INSTITUTE OF ART
Material Matters:The Power of the Medium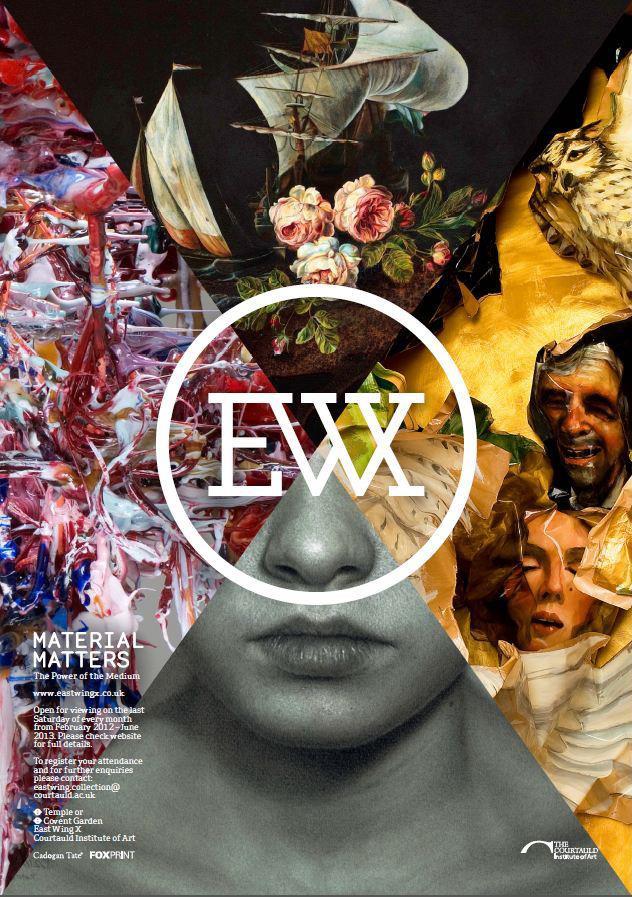 MONDRIAN || NICHOLSON: IN PARALLEL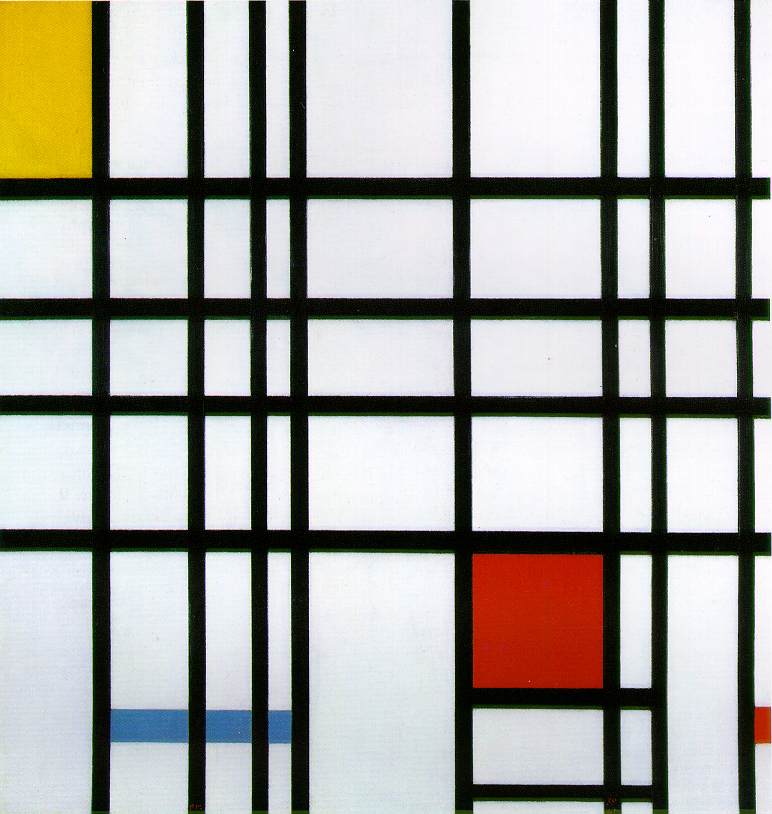 Mondrian, Composition with Red, Yellow and Blue
1921; Oil on canvas, 39 x 35 cm
WHITECHAPEL GALLERY
Zarina Bhimji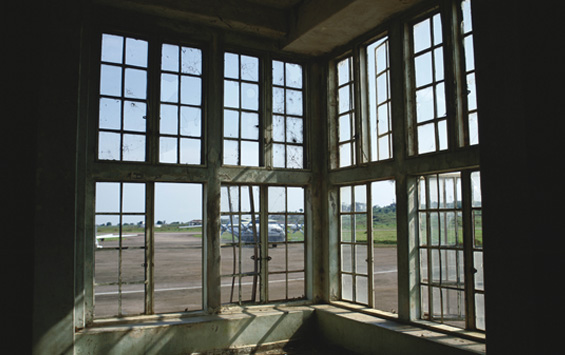 Artists Film International:
Corin Sworn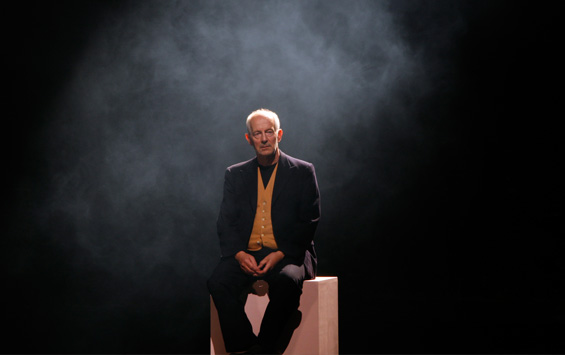 Josiah McElheny:
The Past Was A Mirage I Had Left Far Behind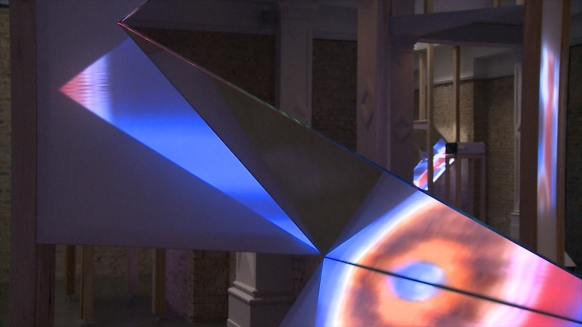 TATE BRITAIN
Migrations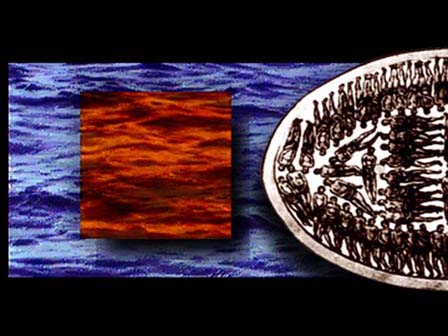 Keith Piper, Go West Young Man
Picasso and Modern British Art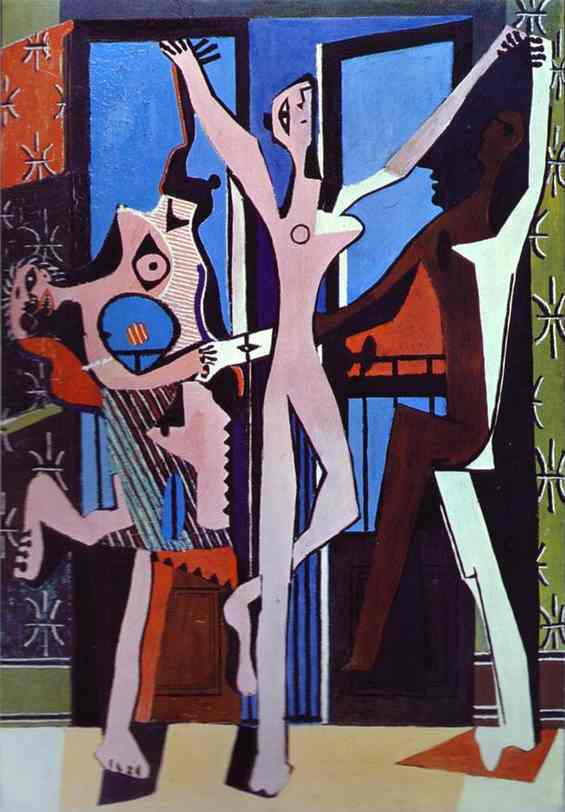 Pablo Picasso, Three Dancers
TATE MODERN
YAYOI KUSAMA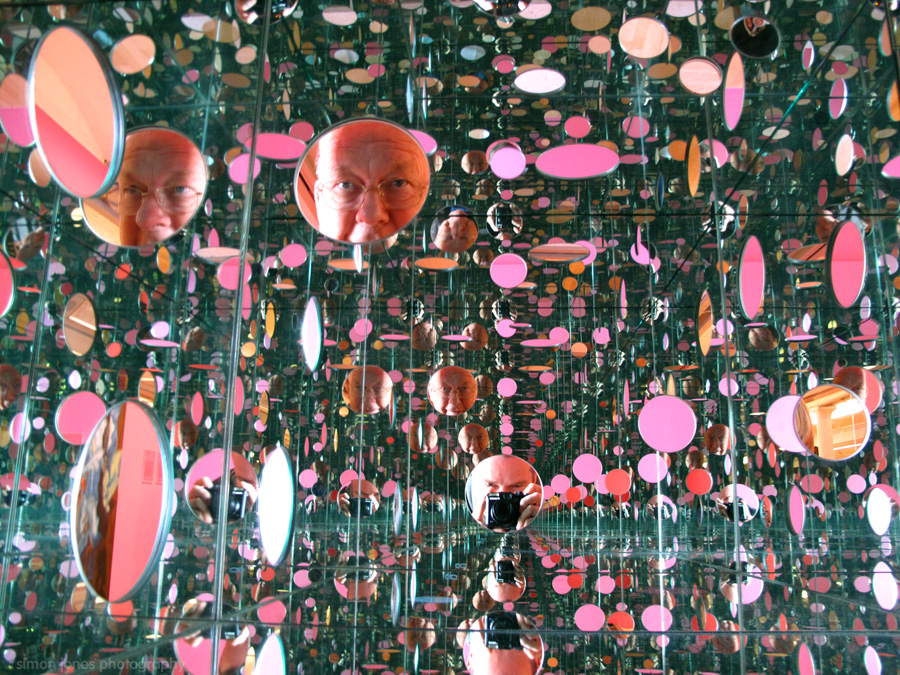 The Passing Winter
ALIGHIERO BOETTI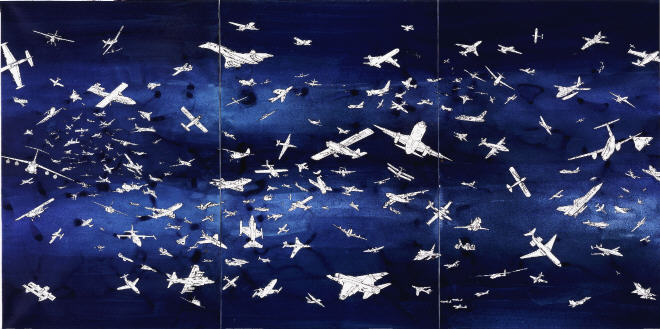 Aerei
BARBICAN GALLERY
Song Dong:
Waste Not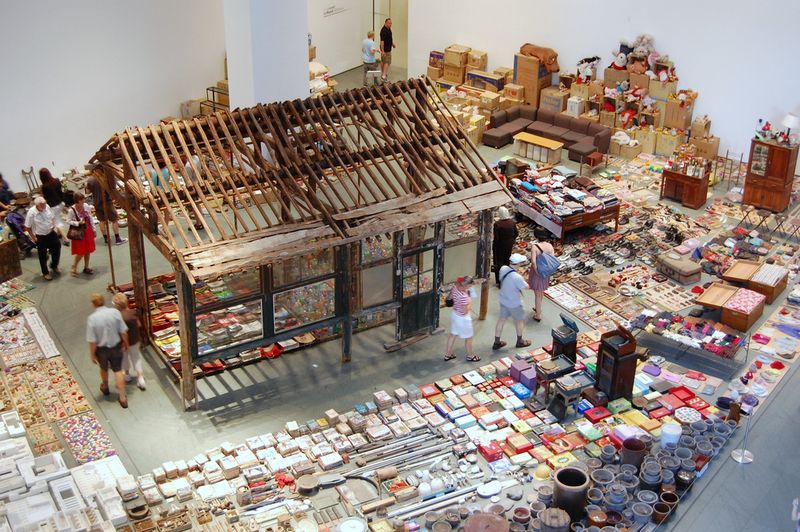 INSTALLATION VIEW
HAYWARD GALLERY
JEREMY DELLER: JOY IN PEOPLE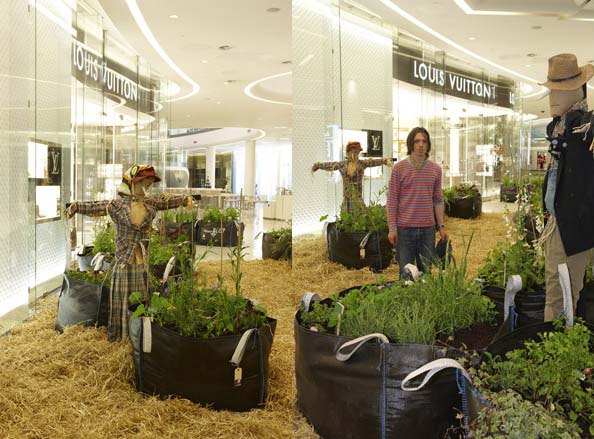 PARASOL UNIT
Lines of Thought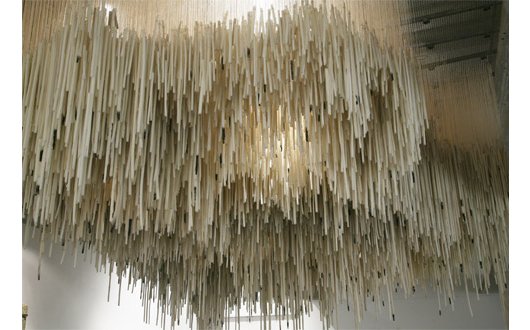 Hemali Bhuta Stepping Down
JAMES YAMADA: The Summer Shelter Retreats Darkly Among The Trees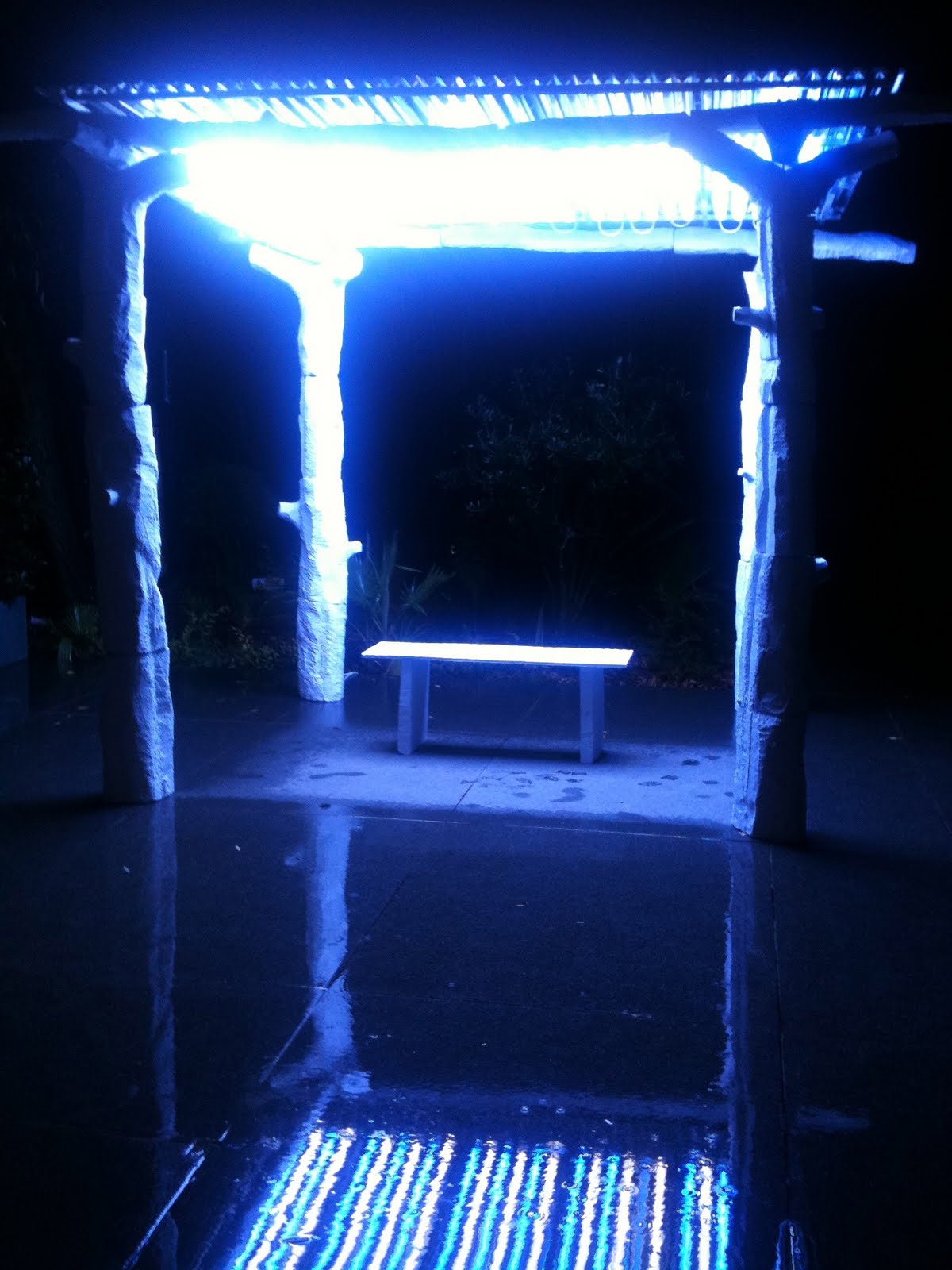 BRITISH MUSEUM
GRAYSON PERRY
The Tomb of the Unknown Craftsman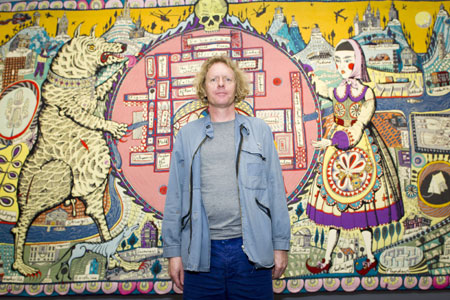 BLAIN SOUTHERN
LUCIAN FREUD: DRAWING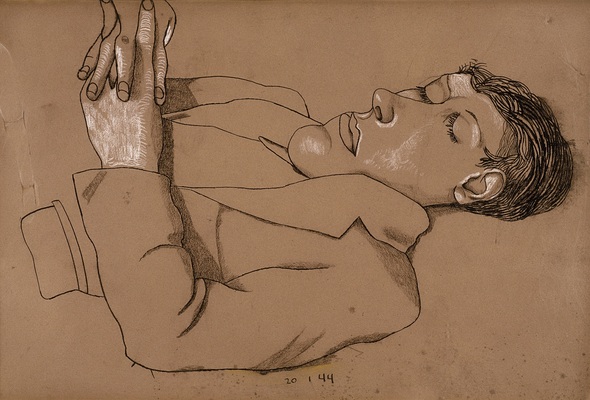 Man with Folded Hands, 1944
Conte and Chalk 29.5 x 45 cm
© Lucian Freud Courtesy: Lucian Freud Archive
WHITE CUBE
Anselm Kiefer
Il Mistero delle Cattedrali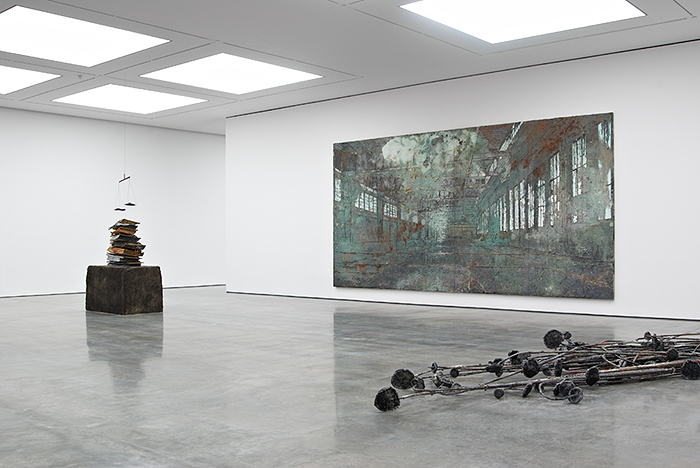 Gary Hume
The Indifferent Owl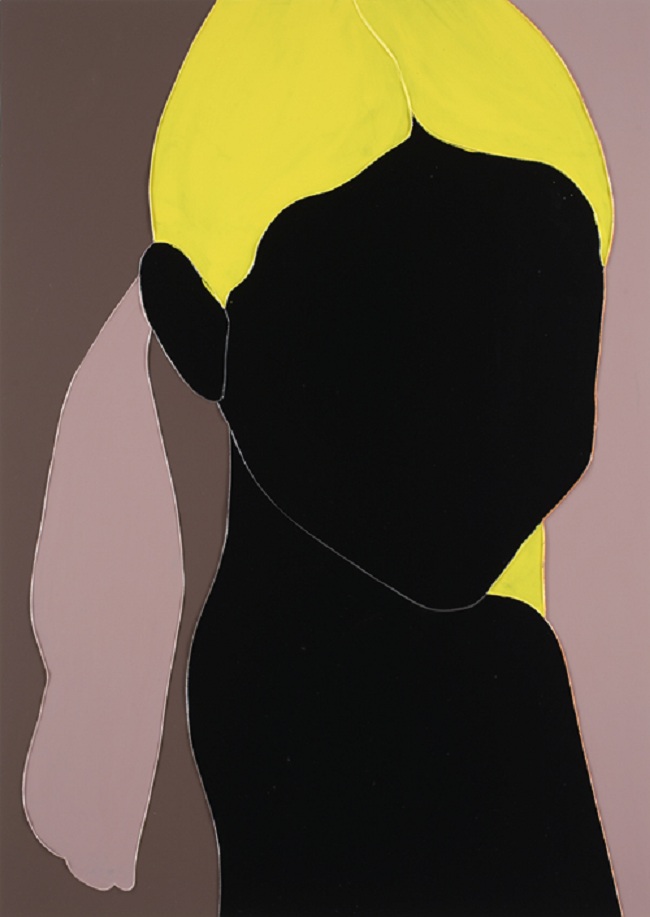 HAUNCH OF VENISON
The Mystery of Appearance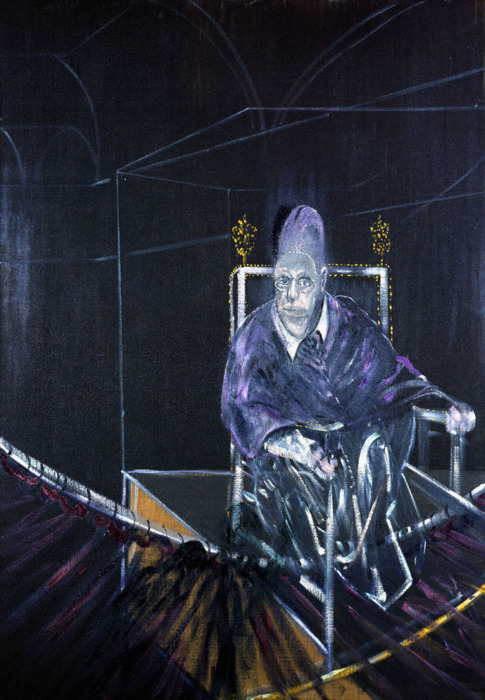 FRANCIS BACON , Pope I - Study after Pope Innocent X by Velazquez, 1951Oil on canvas 197.8 x 137.4 cm Aberdeen Art Gallery and Museum Collections © The Estate of Francis Bacon. All rights reserved. DACS 2011.
ROYAL ACADEMY OF ARTS
DAVID HOCKNEY RA:
A Bigger Picture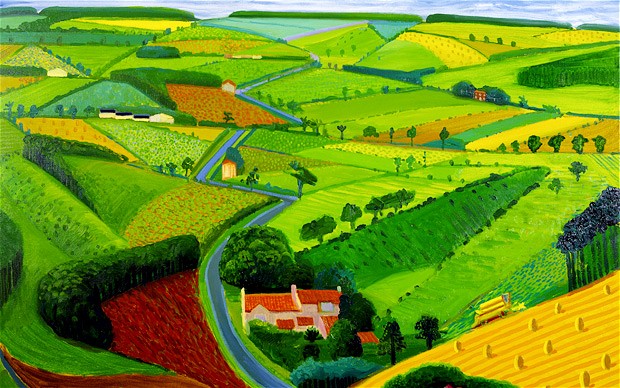 NATIONAL PORTRAIT GALLERY
LUCIAN FREUD PORTRAITS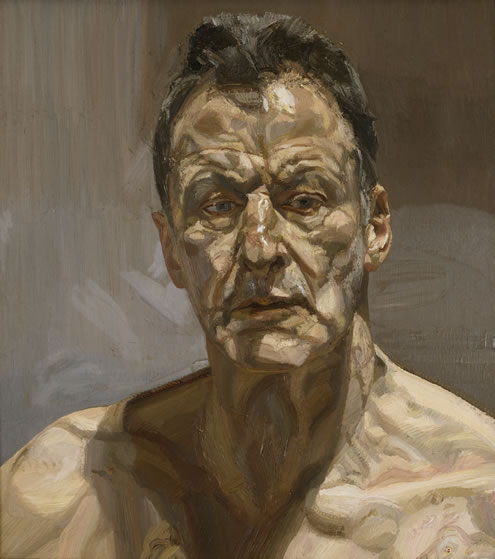 Reflection (Self-portrait), 1985 © Lucian Freud.
Image: Courtesy Lucian Freud Archive
FOURTH PLINTH TRAFALGAR SQUARE
ELMGREEN & DRAGSET POWERLESS STRUCTURES, FIG. 101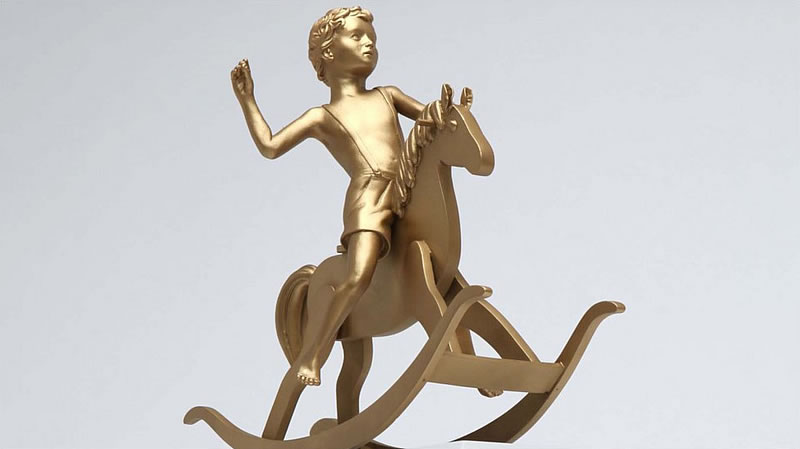 TATE LIVERPOOL
ARTISTS ROOM: MARTIN CREED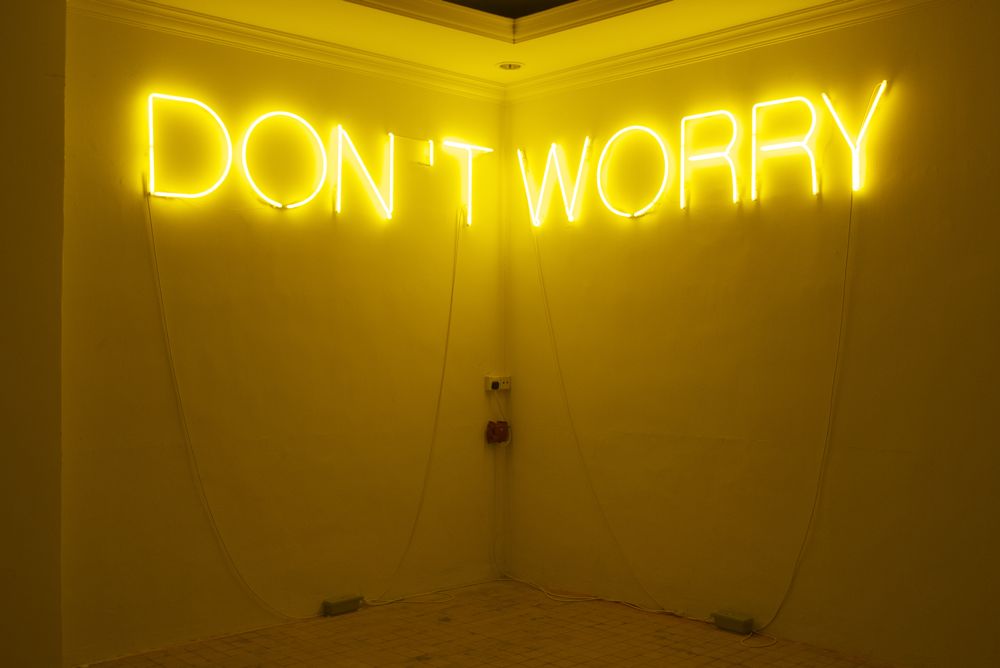 Martin Creed
Work No. 890, DON'T WORRY 2008
© Martin Creed Courtesy the artist and Hauser & Wirth
KETTLE'S YARD
Henri Gaudier-Brzeska:
Vorticist!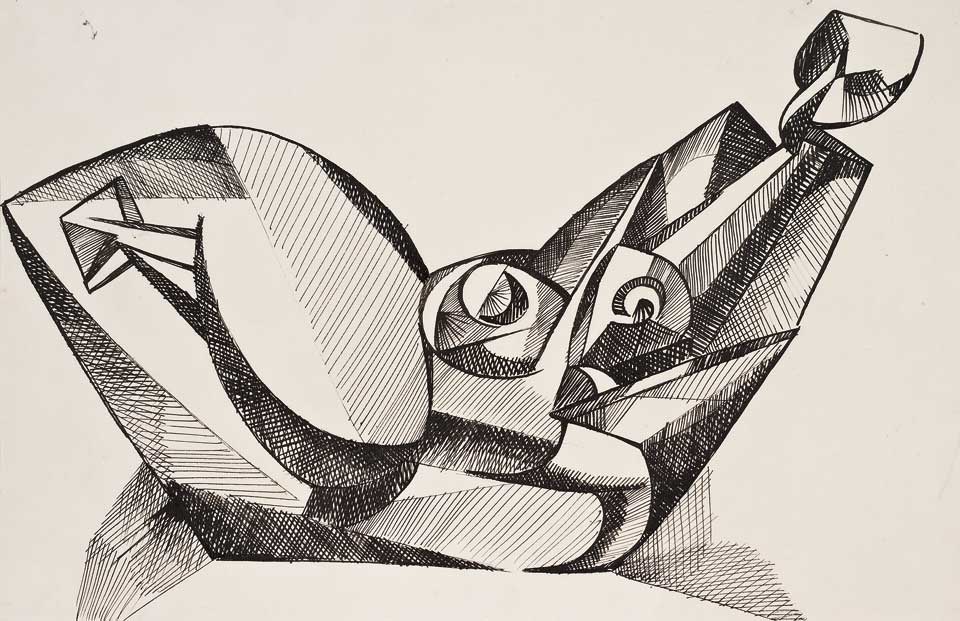 Sketch of 'Bird Swallowing a Fish', 1914
PROJECT SPACE LEEDS
GLAMOURIE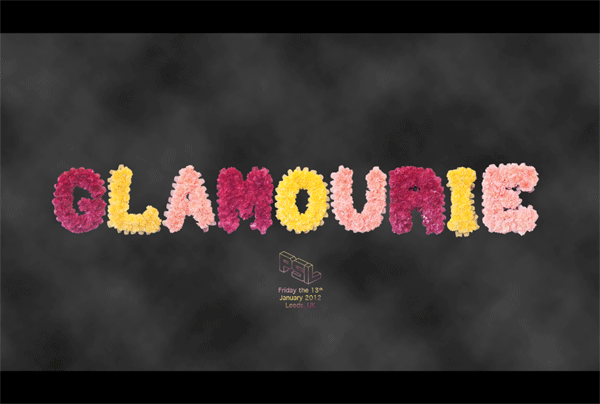 CENTRE FOR CONTEMPORARY ARTS
Underside, backside, inside, even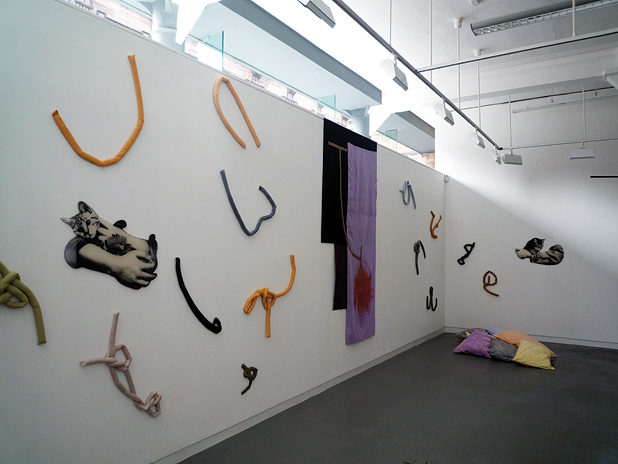 Laura Aldridge
TRAMWAY
ALMA MATER
:
LUX TOURING PROGRAMME OF RECENT BRITISH VIDEO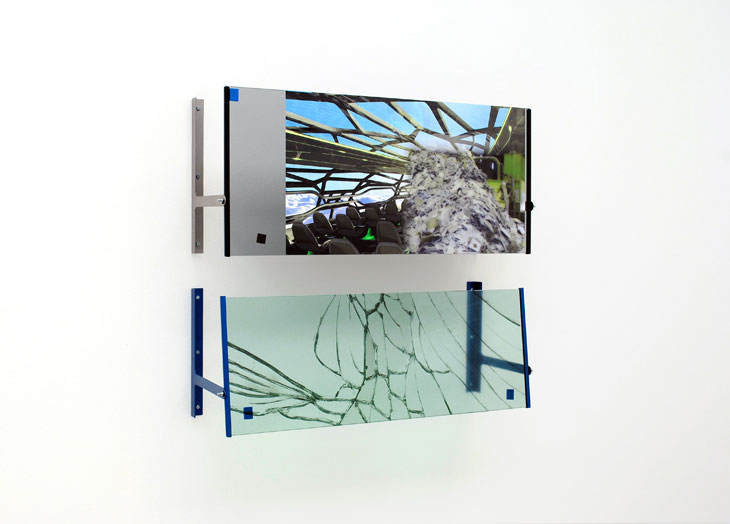 Hannah Sawtell, Courtesy of Saatchi Gallery,London
MATTHEW DARBYSHIRE T ROOMS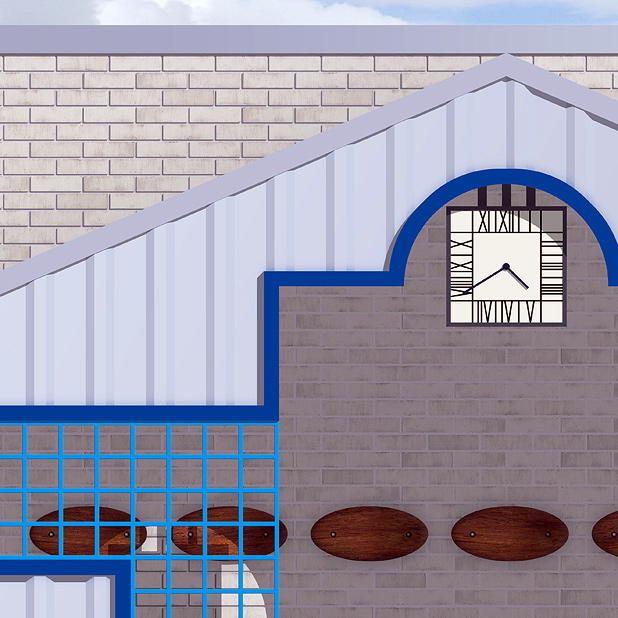 GORDON SCHMIDT
the soul is easier to know than the body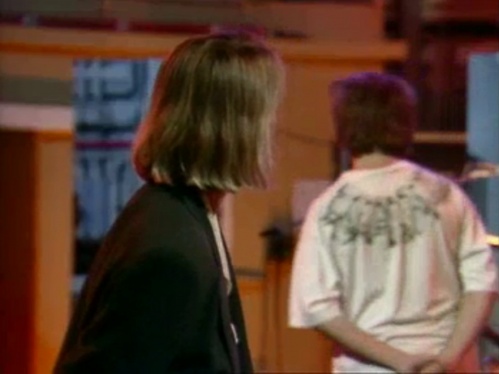 Gordon Schmidt: Fail, 2009 (Video still from Stone Roses Powercut on The Late Show, BBC 1989)
IRISM MUSEUM OF MODERN ART
CONVERSATIONS: PHOTOGRAPHY FROM THE BANK OF AMERICA COLLECTION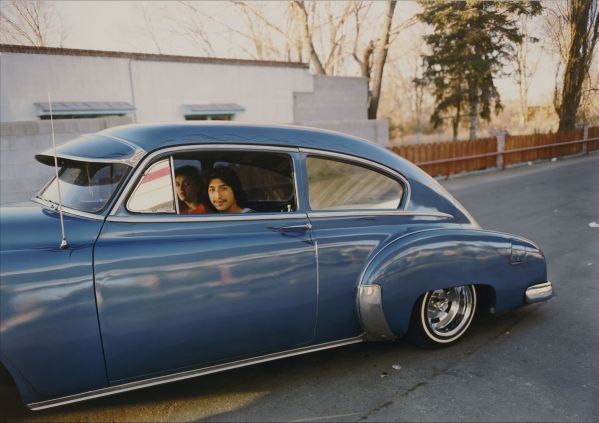 Meridel Rubenstein, Donaldo Valdez, El guique, '49 Chevy from "The Lowriders, Portraits from New Mexico," 1980, Colour coupler print, 35.6 x 43.2 cm, @ Meridel Rubenstein
JEU DU PAUME
DIANE ARBUS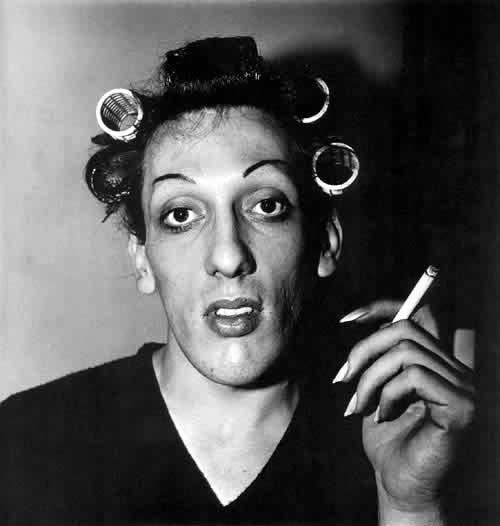 Young man in curlers at home on West 20th Street, N.Y.C. 1966© The Estate of Diane Arbus LLC, New York
CENTRE POMPIDOU
Danser sa vie: Dance and Visual Arts in the 20th and 21st centuries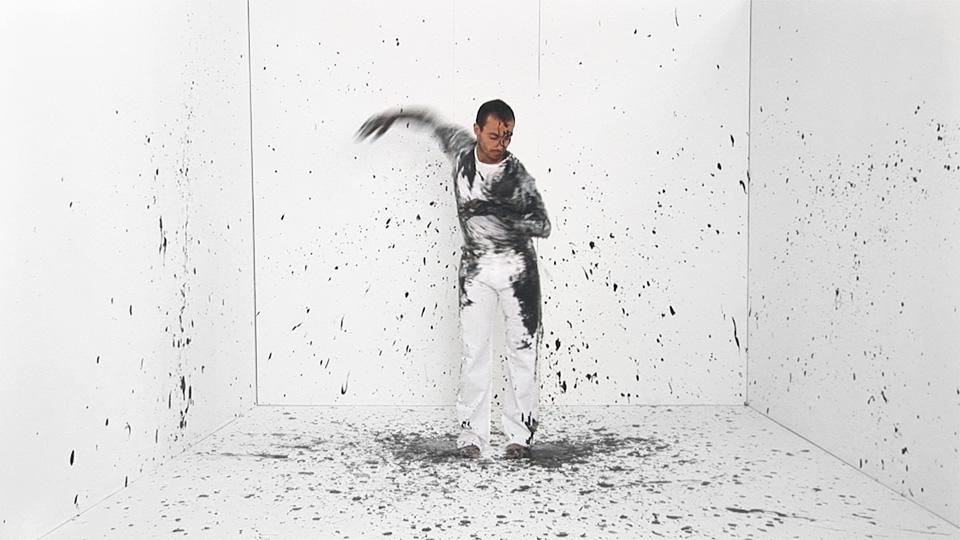 Nicolas Floc'h, Performance painting #2, 2005. © Adagp
LAB-LABANQUE
CARLOS KUSNIR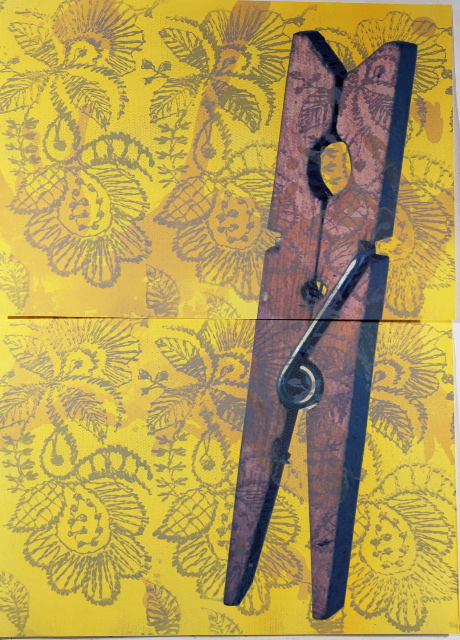 MUSEE DES ARTS DECORATIFS
Goudemalion. Jean-Paul Goude une rétrospective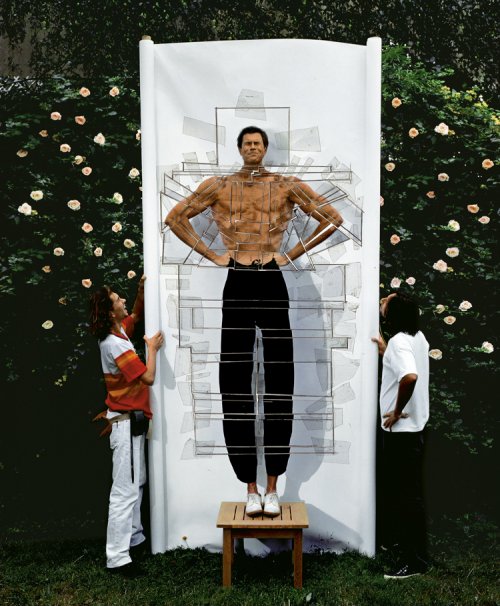 Portrait de Jean-Paul Goude, 2011

© Jean-Paul Goude
CENTRE INTERNATIONALE D' ART ET DU PAYSAFE
SHIMABUKU: man Should try to avoid contact with alien forms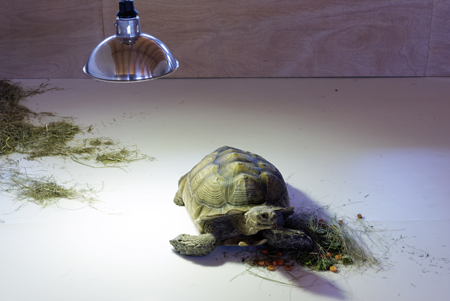 My teacher Tortoise (detail)
MUSEUM VAN HEDENAAGSE KUNST ANTWERPEN
CHANTAL AKERMAN: TOO FAR, TOO CLOSE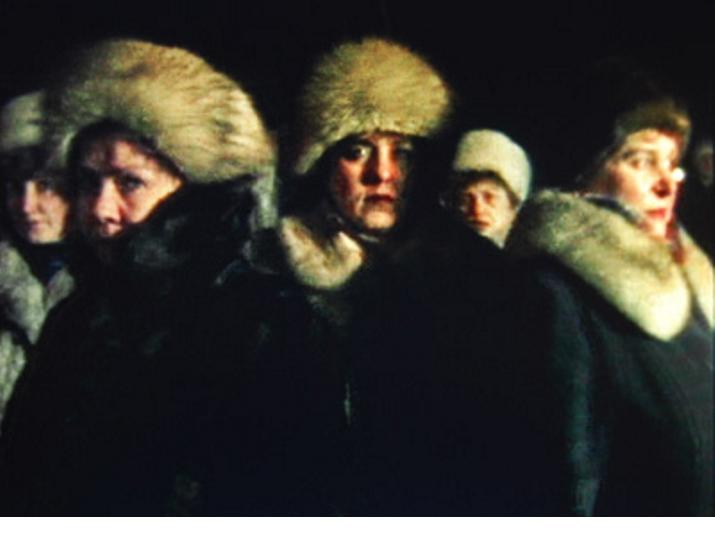 Video Still: From The East : Bordering on Fiction, 1995
BOZAR CENTRE FOR FINE ARTS
CY TWOMBLY PHOTOGRAPHS 1951-2010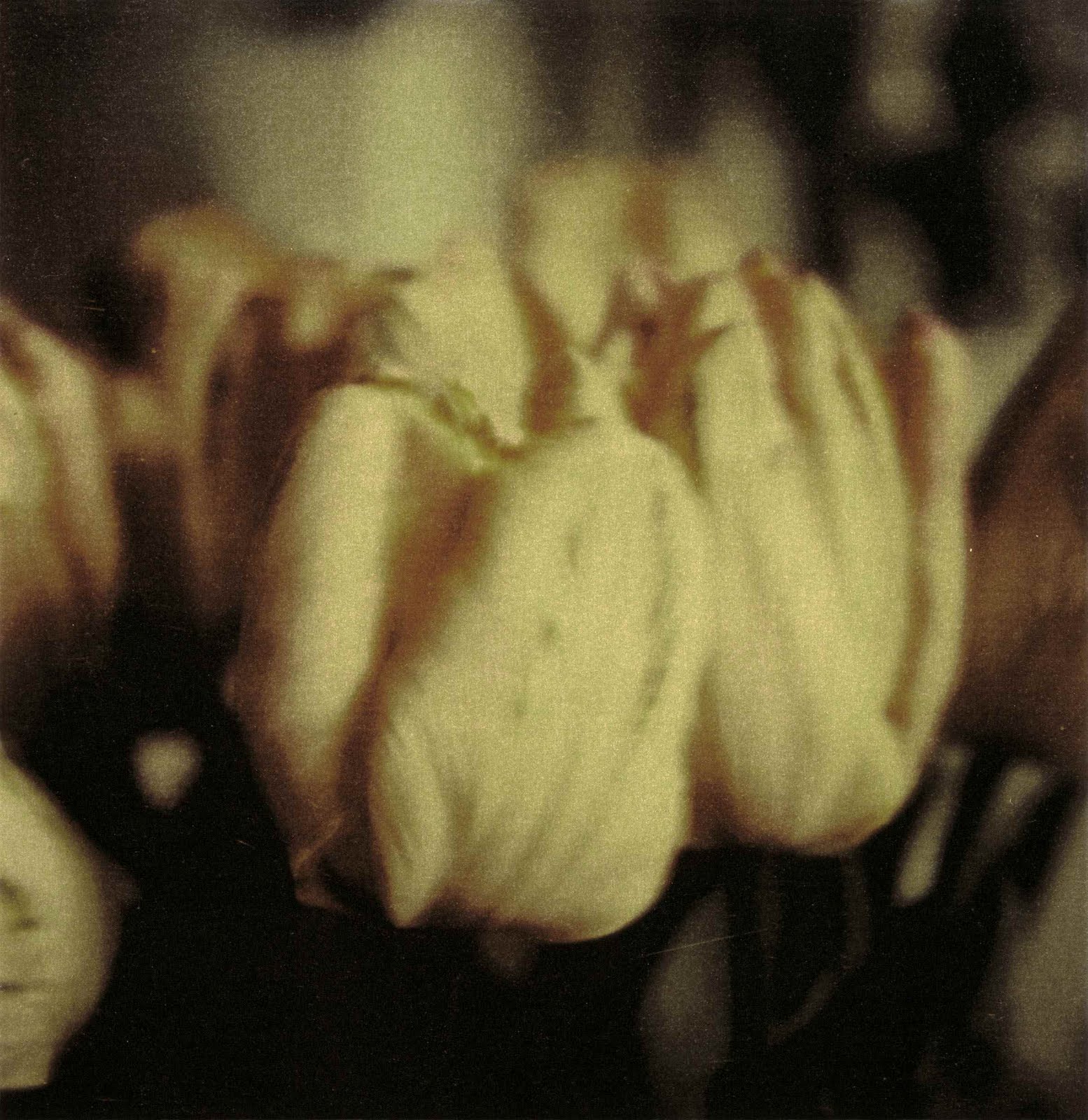 Cy Twombly, Tulips, 1985
PER KIRKEBY
And the Forbidden Paintings of Kurt Schwitters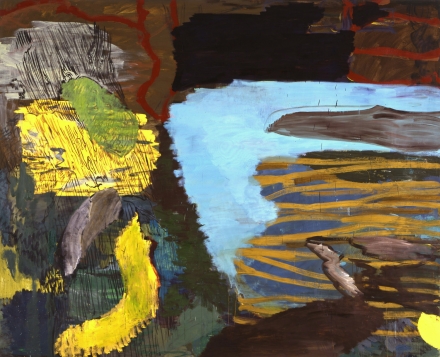 Per Kirkeby, 1989
WIELS
DAAN VAN GOLDEN: APPERCEPTION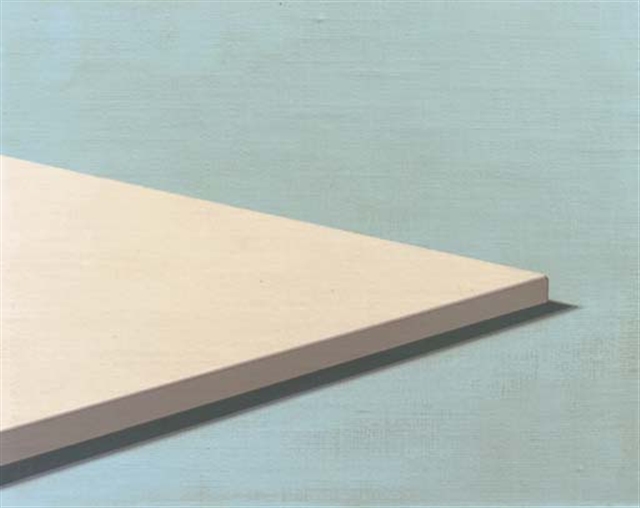 White Painting, 1966. Gloss paint on canvas on framed panel. 100 x 100cm.Museum BoijmansVan Beuningen, Rotterdam. Bruikleen van Rijksdienst voor het Cultureel Erfgoed.
ROSEMARIE TROCKEL: FLAGRANT DELIGHT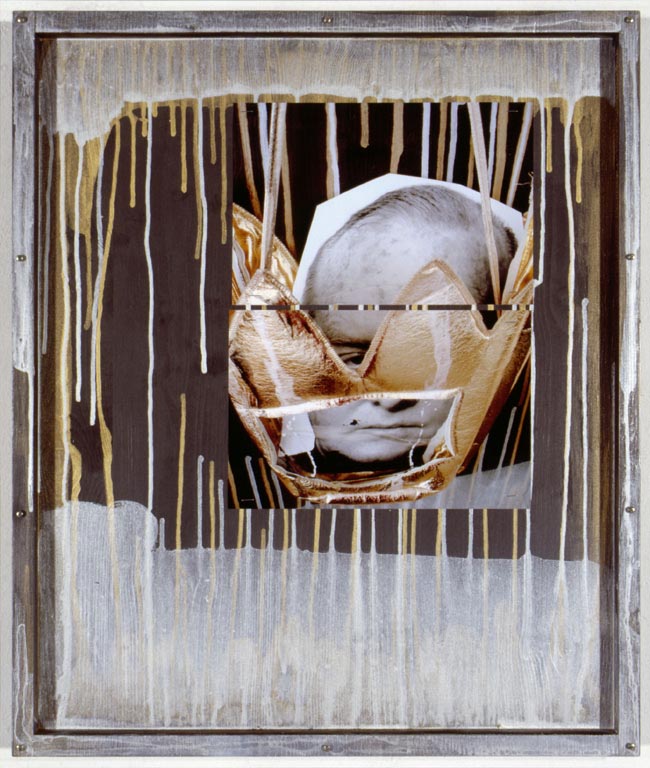 Nobody will Survive I, 2008. Mixed Media, 68 x 58 x 4,8 cm. Edition unique, collection Per Skarstedt, NYC, USA. Image courtesy Spruth Magers Berlin /London
WITTE DE WITH, Center for Contemporary Art
SHARED SPACE IV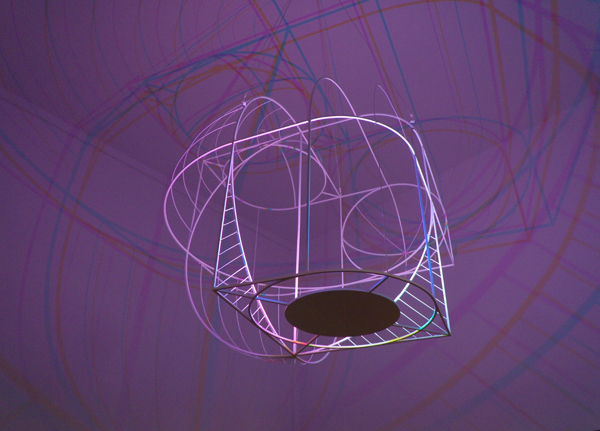 Dennis Parren,CMYK, Lamp, 2011
SHORT BIG DRAMA - ANGELA BULLOCH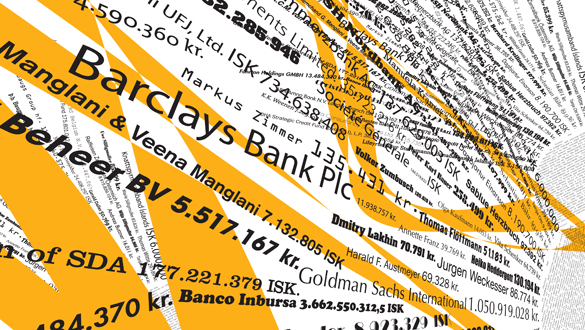 WikiLeak - Kaupthing Claims, 2011, Courtesy of Simon Lee Gallery, London
CA2M Centro de Arte dos Mayo
AERNOUT MIK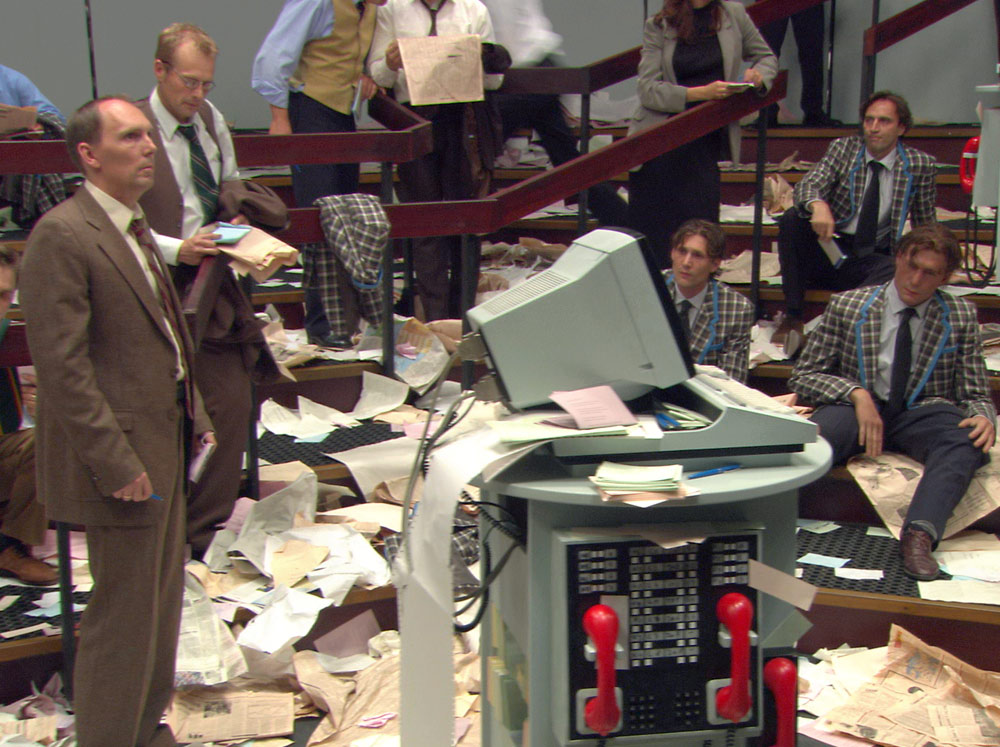 Middlemen, 2001
GREGOR SCHNEIDER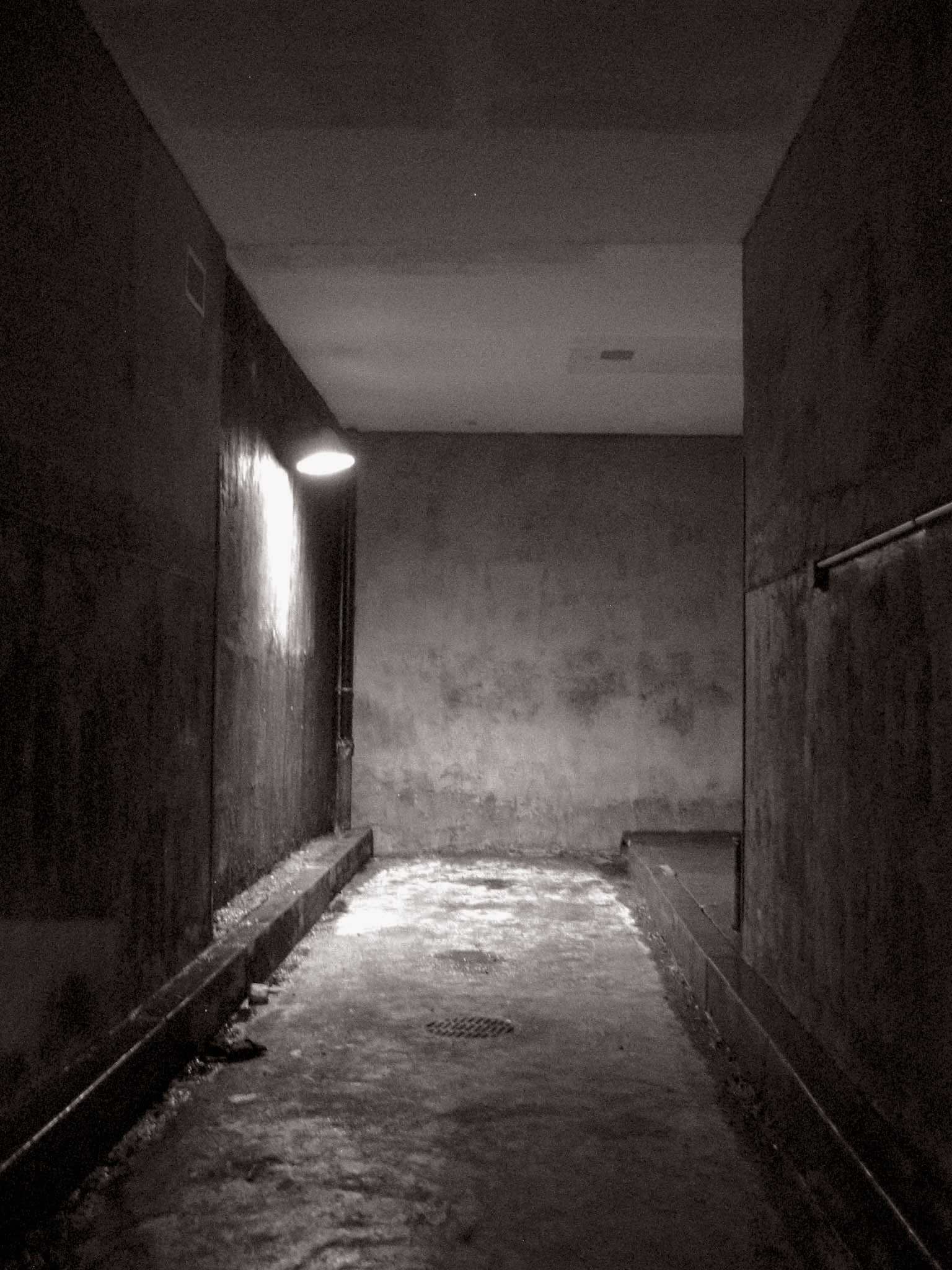 517 W 24th (2003)
Steel, iron, concrete, wood, plaster, motor oil, petroleum jelly, street light, acrylic paint, and shellac
Courtesy Barbara Gladstone Gallery
MUSEO REINA SOFIA
Soledad Sevilla. Written in the celestial bodies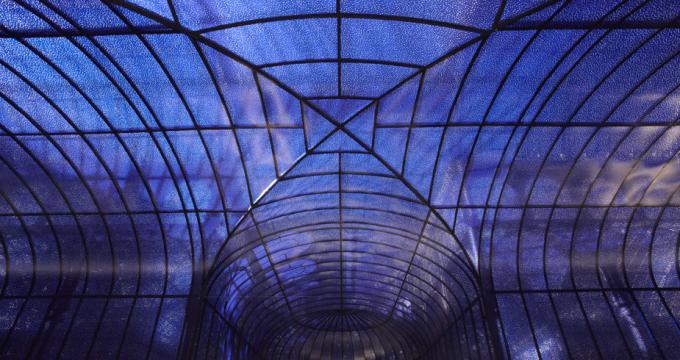 Hans Haacke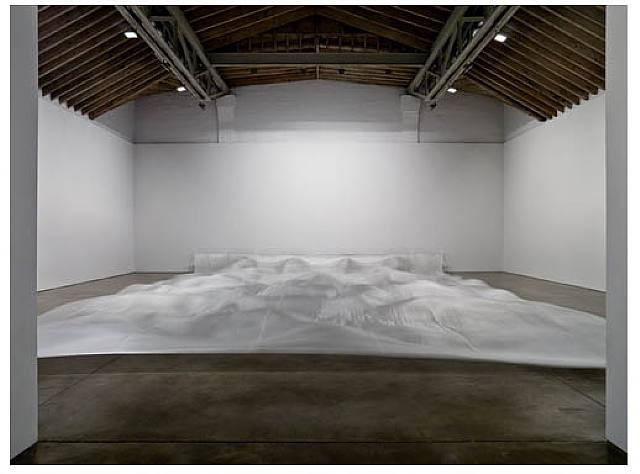 Hans Haacke, Wide White Flo, 1967-2006, electric fans, white silk fabric,1 of 3, dimensions variable to space: 32' 1/4" x 41' 10" (976 x 1,275 cm), as installed at Paula Cooper Gallery, January 2008
EL QUATRE SALA D'ART
TONI BECERRA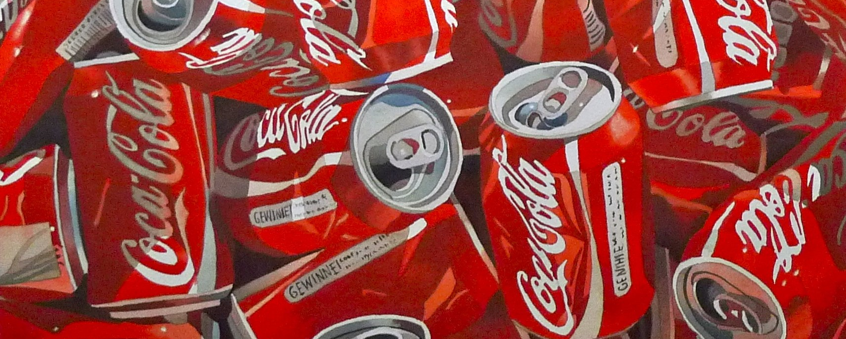 FOTO COLECTANIA FOUNDTION
THE DWELLING LIFE OF MAN: PHOTOGRAPHS FROM THE MARTIN Z. MARGUILES COLLECTION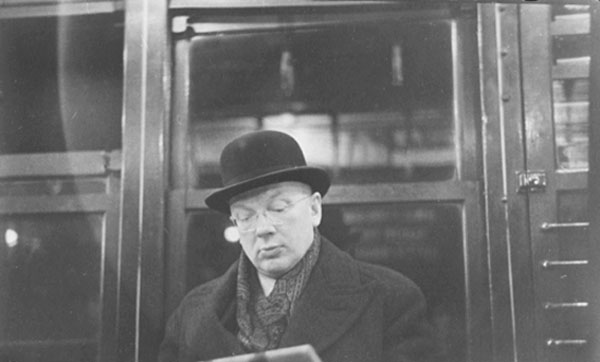 Helen Levitt, The Subway, Courtesy The Margulies Collection, Miami
MUSEO PICASSO
PRINCE/ PICASSO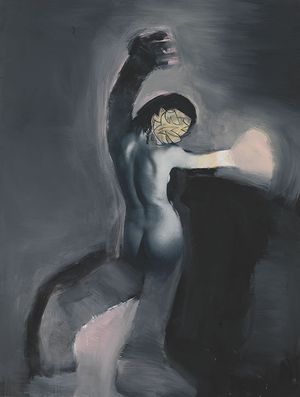 Richard Prince, Untitled, 2011
PALAZZO DELLE ESPOSIZIONI
Massimo Giannoni.
Four Triptychs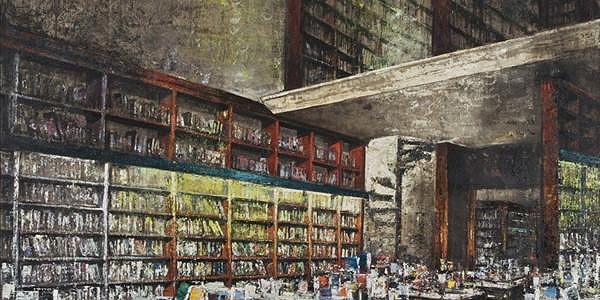 Il Guggenheim.
L'avanguardia americana 1945–1980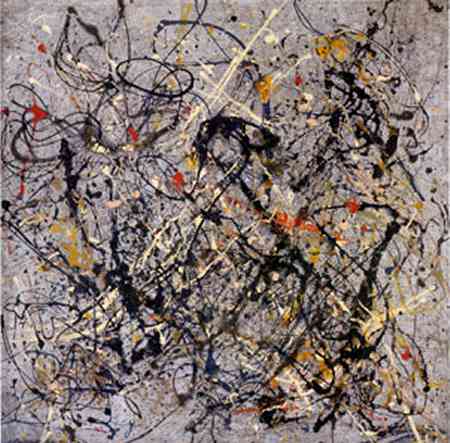 Jackson Pollack, Number 18
MAXXI MUSEO NATIONALE DELE ARTI XXI SECOLO
Pieter Hugo: Permanent Error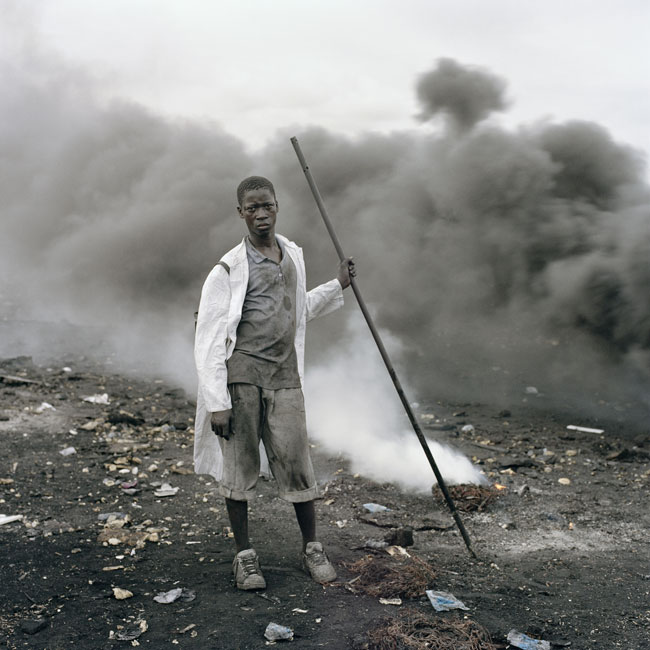 MACRO- MUSEO D'ARTE CONTEMPORANEA ROME
ENEL CONTEMPORANEA 2011, CARTSEN HOLLER : DOUBLE CAROUSEL WITH ZOLLNER STRIPES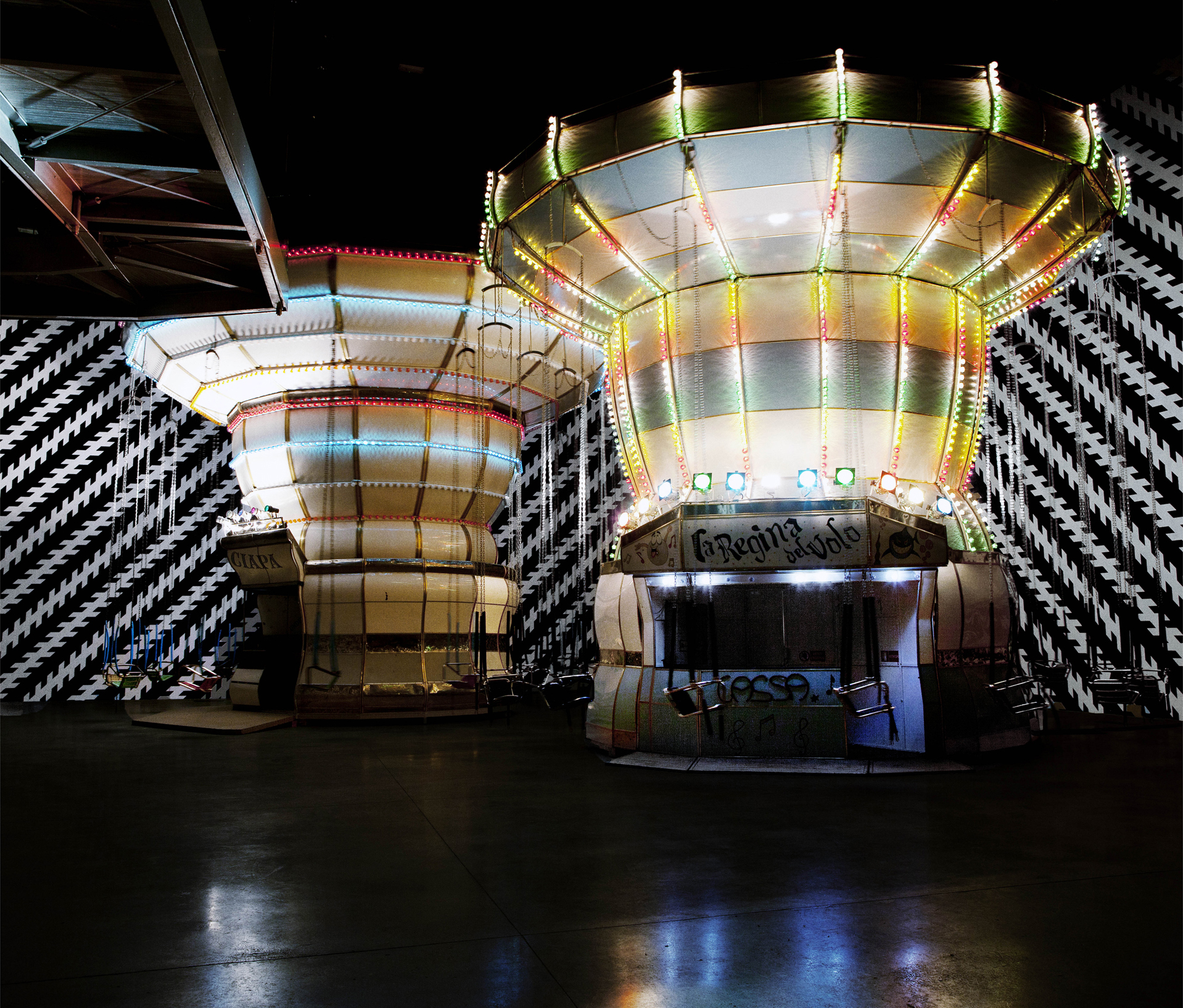 Un-Forbidden City: the Post-Revolution of New Chinese Art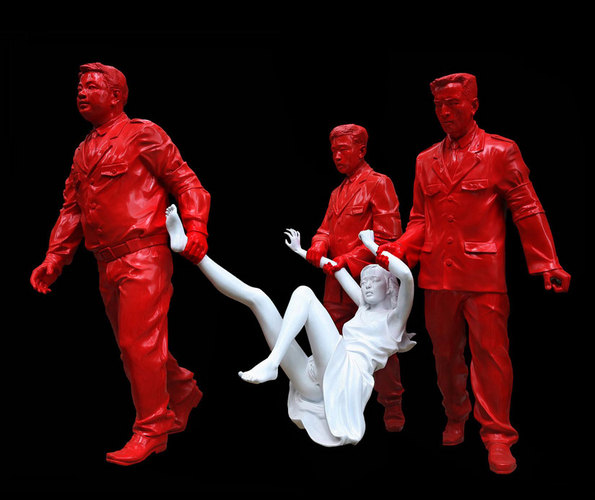 Gao Brothers
MUSEO D'ARTE MODERNA DI BOLOGNA
MARCEL BROODTHAERS: l'ESPACE DE L'ECRITURE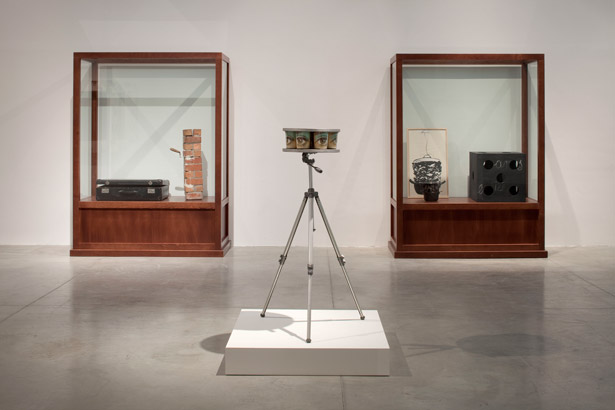 MUSEUM OF ISLAMIC ART PARK
Richard Serra: 7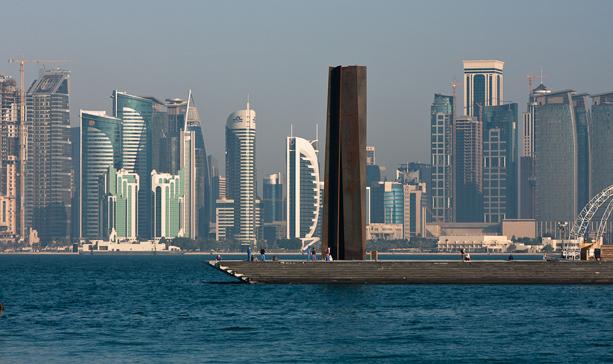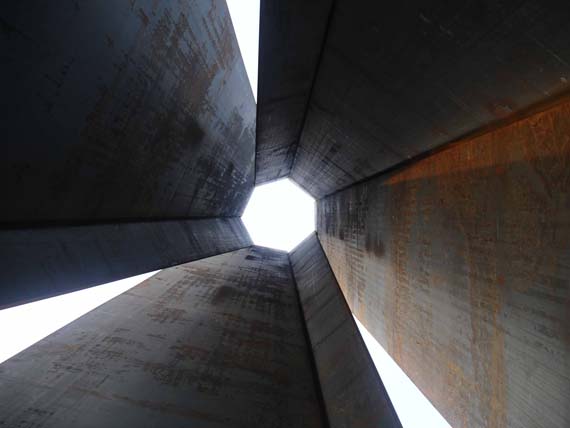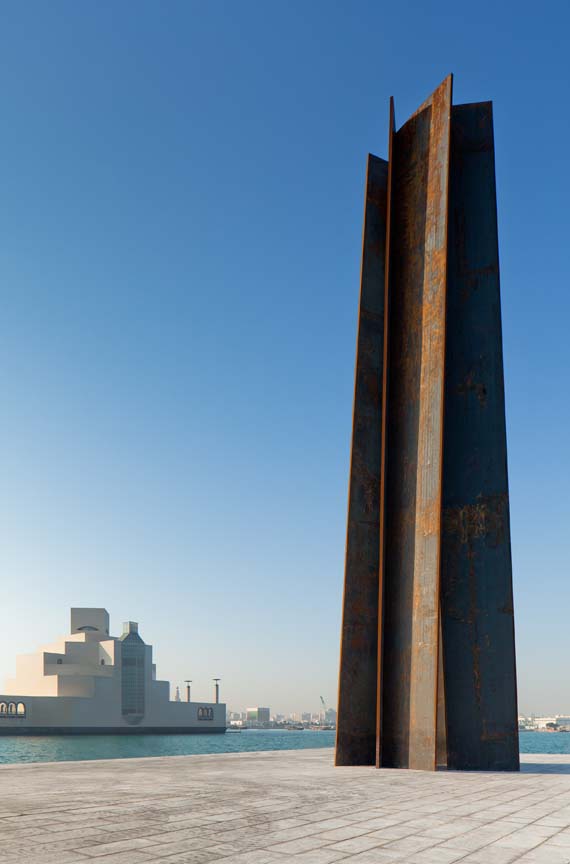 Views of Richard Serra's 7 and the Museum of Islamic Art, Doha, Qatar / Courtesy of Qatar Museums Authority
KUNSTMUSEUM
Tim Rollins + K.O. S. On Transfiguration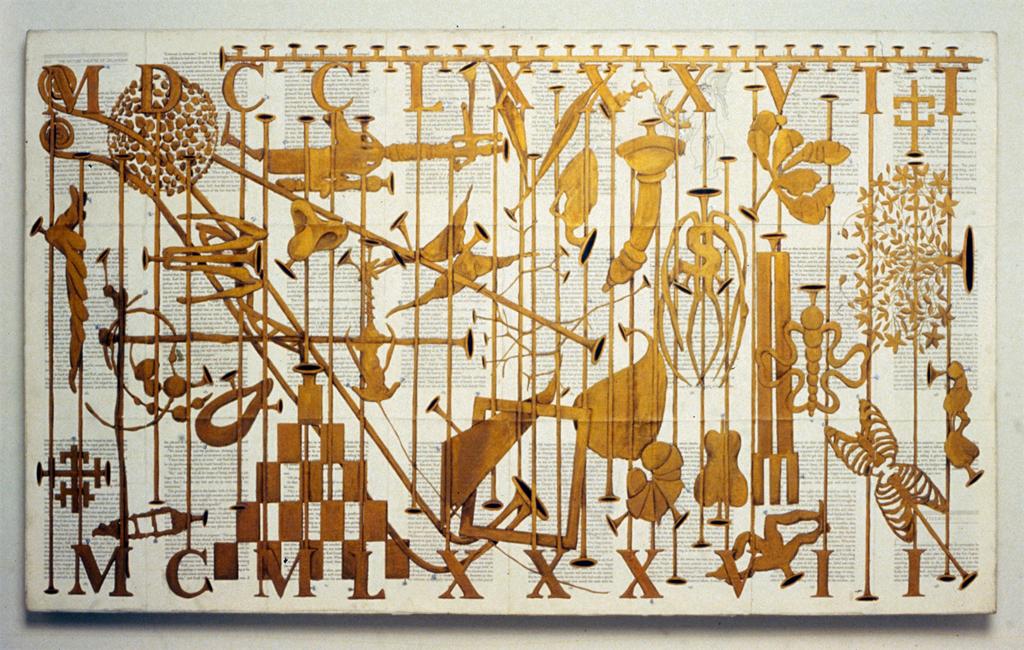 Second Study for Amerika VII, 1987,
FOTOMUSEUM, WINTERTHUR
ON HORIZONS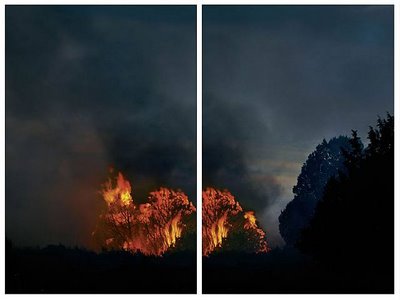 @Axel Hutte
OFFICE OF CONTEMPORARY ART NORWAY
Škuc Gallery, Ljubjana, Slovenia
Dubravka Duba Sambolec: Situation Report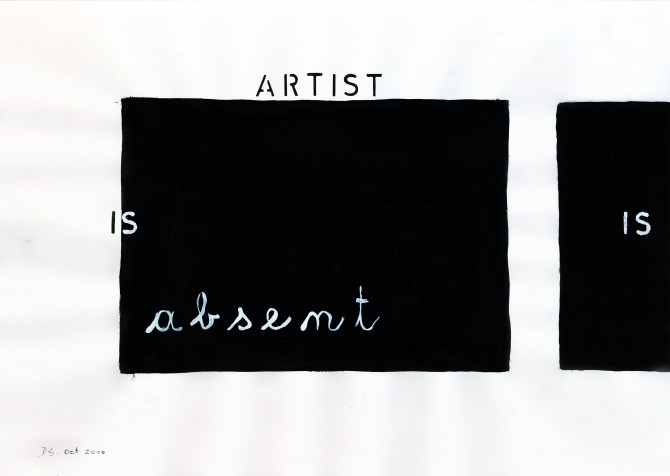 MODERNA MUSSET
EIJA-LISA AHTILA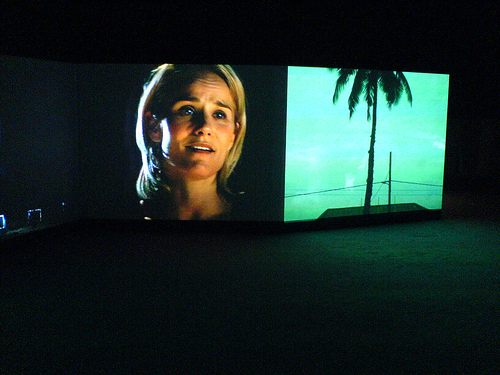 The Hour of Prayer
GENERALI FOUNDATION
Animism.
Modernity through the Looking Glass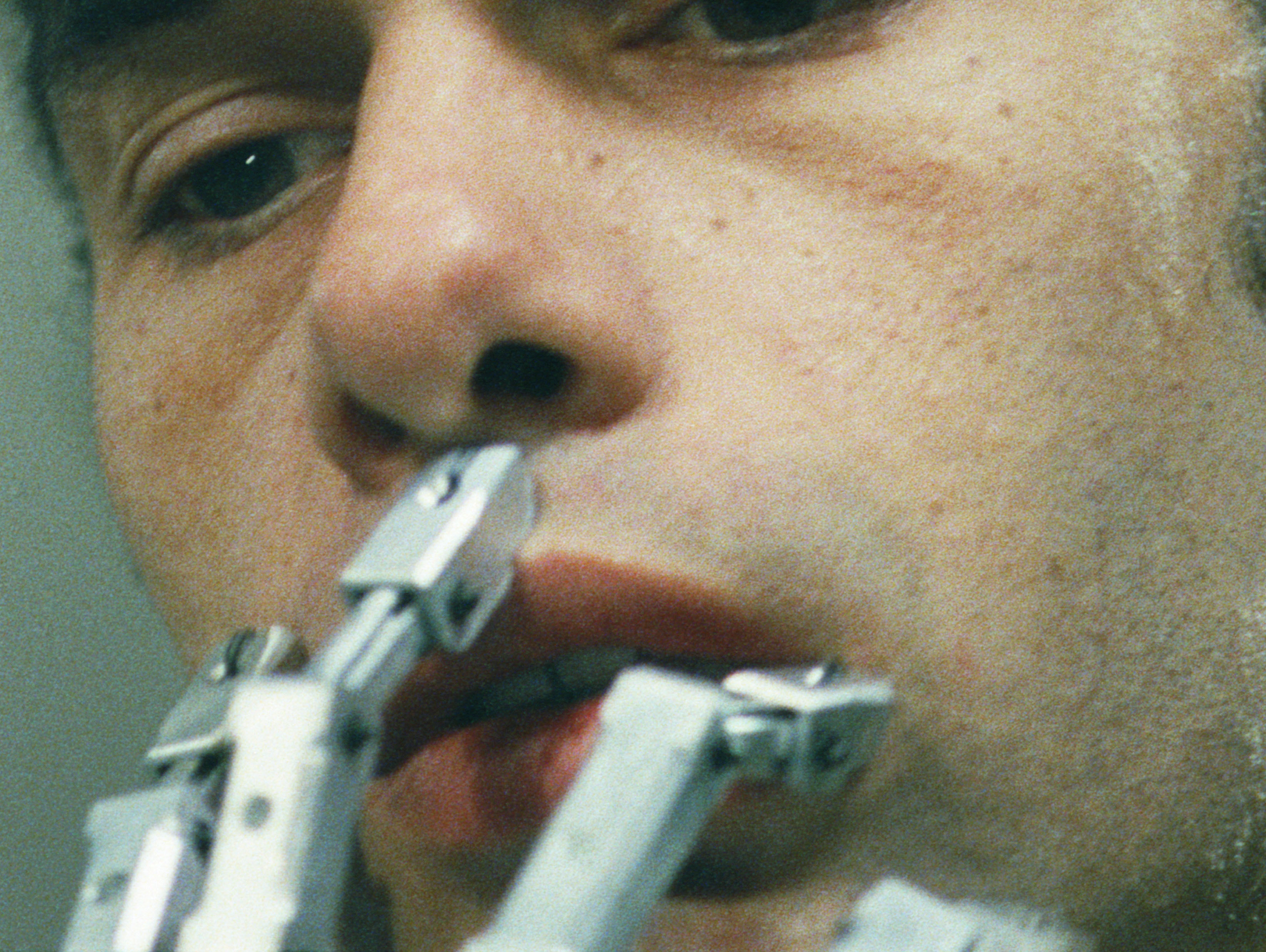 Daria Martin, Soft Materials, 2004. Courtesy the artist and Maureen Paley, London
MAK
ENVISIONING BUILDINGS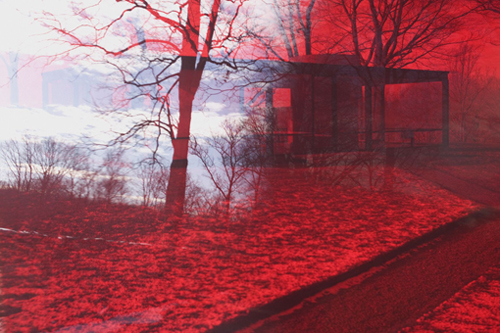 James Welling, "8067" (2008).
HAMBURGER BAHNOF -MUSEUM FUR GEGENWART
RYOJI IKEDA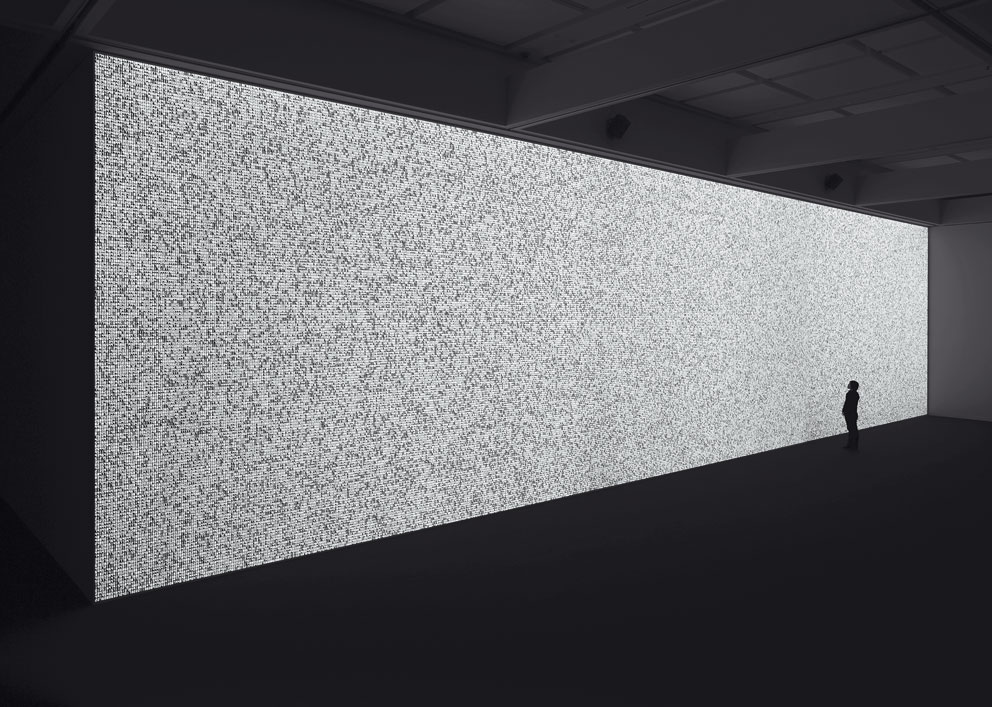 Ryoji Ikeda: data.tron, 2007, Audiovisuelle Installation © Courtesy Yamaguchi Center for Arts and Media, Foto: Ryuichi Maruo
HAUS DER KULTUREN DER WELT
transmediale 2012 – in/compatible
Dark Drives. Uneasy Energies in Technological Times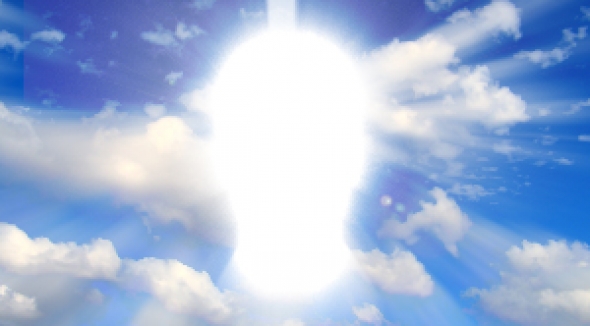 Video Stiill, @ Jay Dahl
MARTIN- GROPIUS BAU
Ai Weiwei in New York – Photographs 1983-1993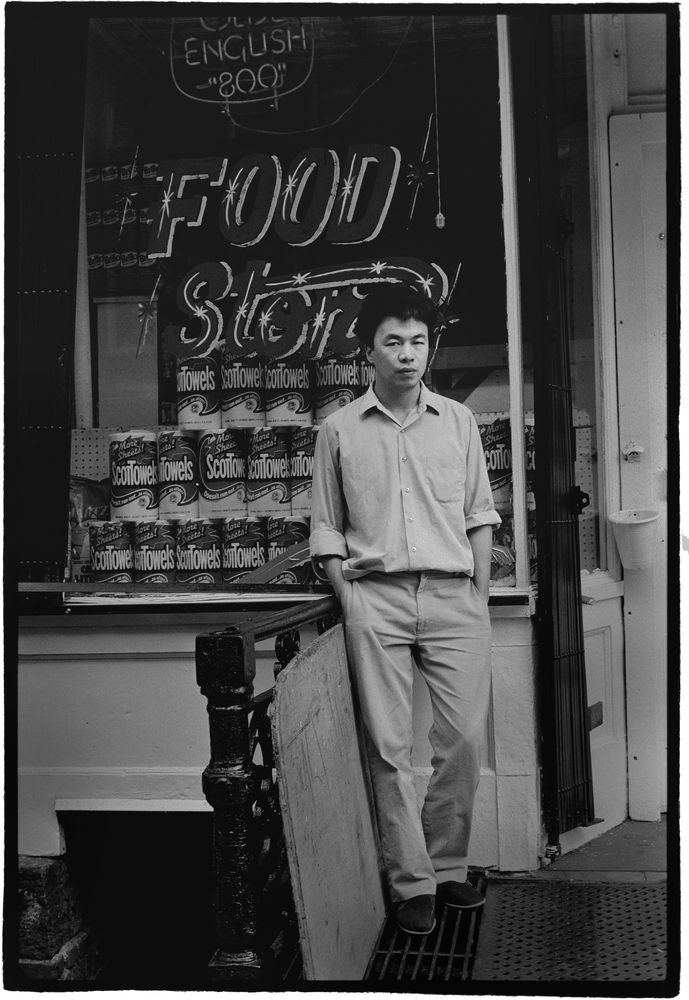 PORTIKUS
Mengele's Skull The Advent of Forensic Aesthetics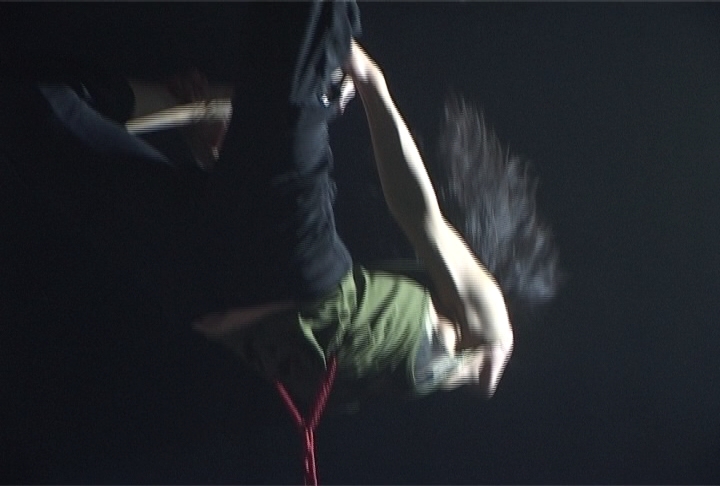 Hito Steyerl, Lovely Andrea, 2007 ©Hito Steyerl
KUNSTVEREIN
GERT & UWE TOBIAS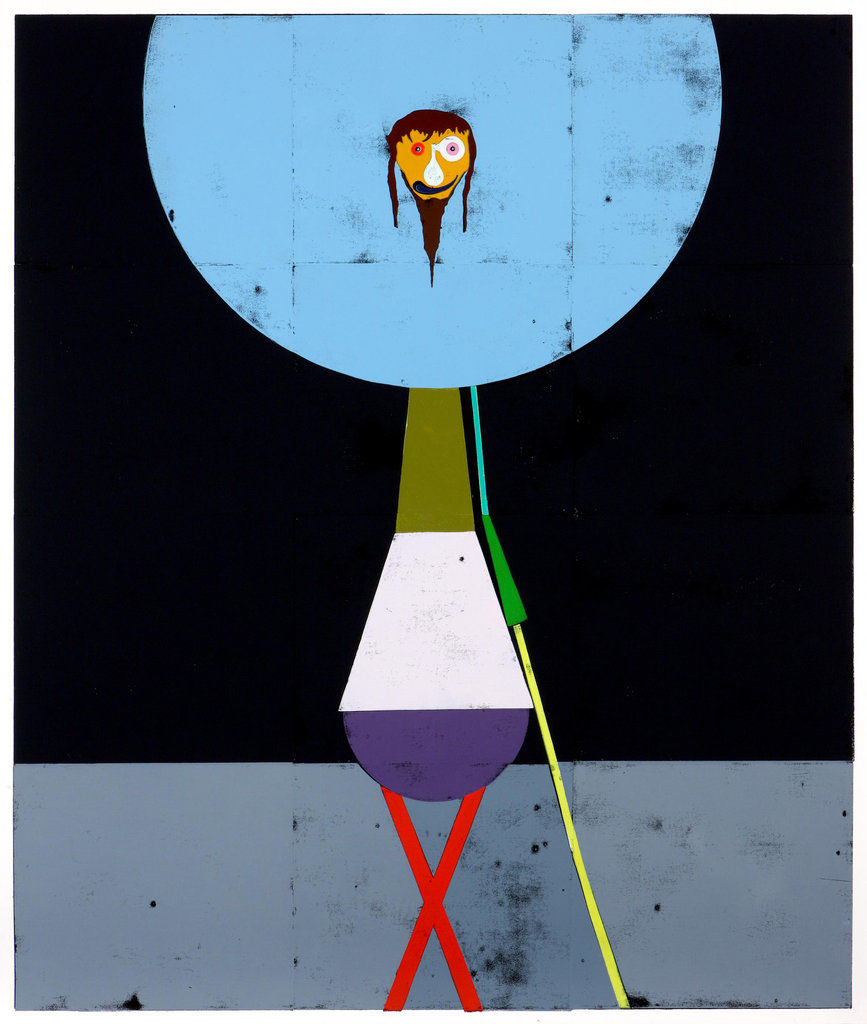 KUNSTVEREIN DUSSELDORF
Josephine Pryde.
Miss Austen Enjoys Photography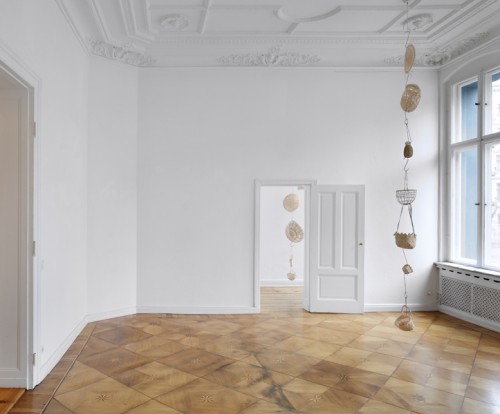 Installation View
PINCHUK ART CENTRE
Collection Platform 2: Circulation
Oleg Tistol, Fromthe series South coast of Crimea , 2007, and Oleg Kulik, Sea Lion, 2001
JEFF WALL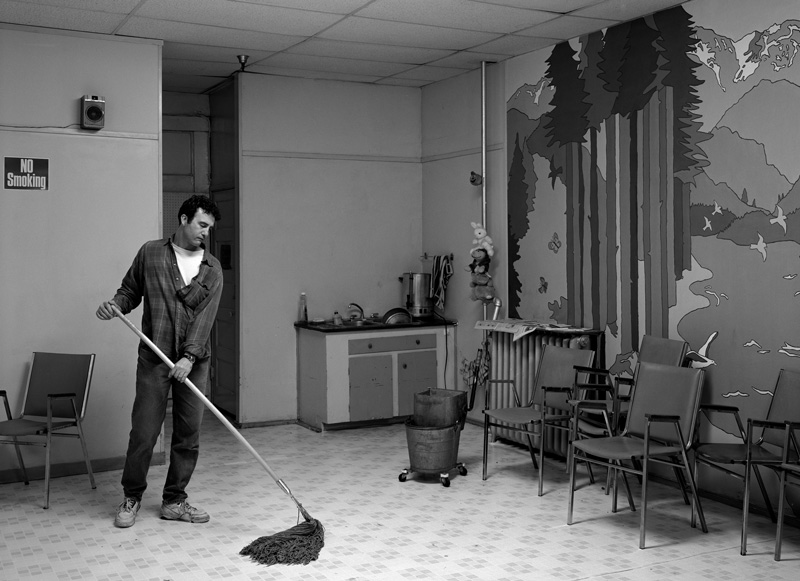 Courtesy of Marian Goodman Gallery ,NYC @ Jeff Wall
GARY HUME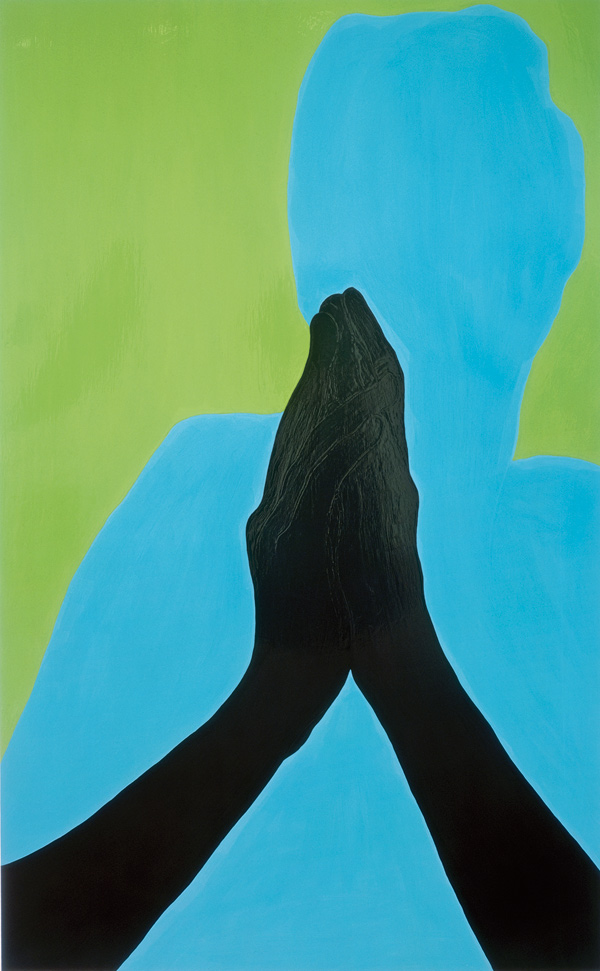 Courtesy of Saatchi Gallery,London
Mykola Matsenko in the context of РАС-UA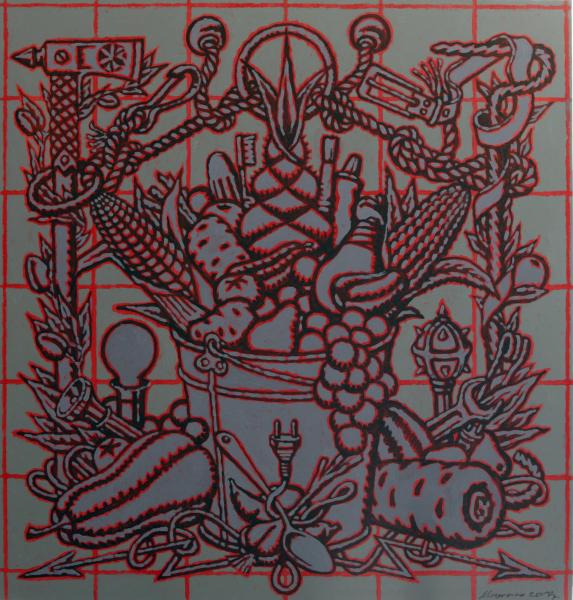 Courtesy of Ya Gallery, Kyiv
State Museum and Exhibition Centre for Photography ROPSHOTO
ARCTIC HYSTERIA:
CONTEMPORARY ART FROM FINLAND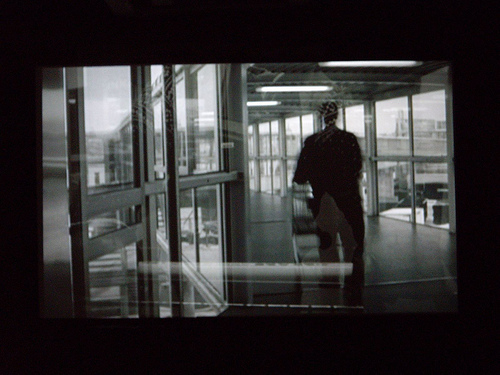 Veli Grano, Meet You in Finland Angel, 2000-03
MUSEUM OF CONTEMPORARY ART IN KRAKOW
TRANSIT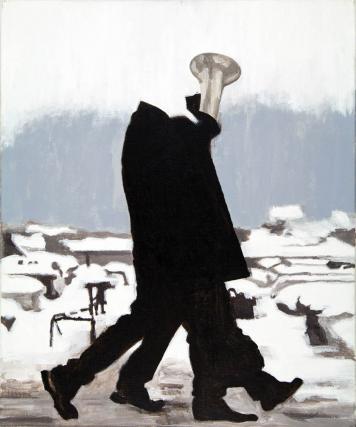 Marek Chlandra , Transit ( Fragment), 2009-2010
COMICS: URBAN MYTHS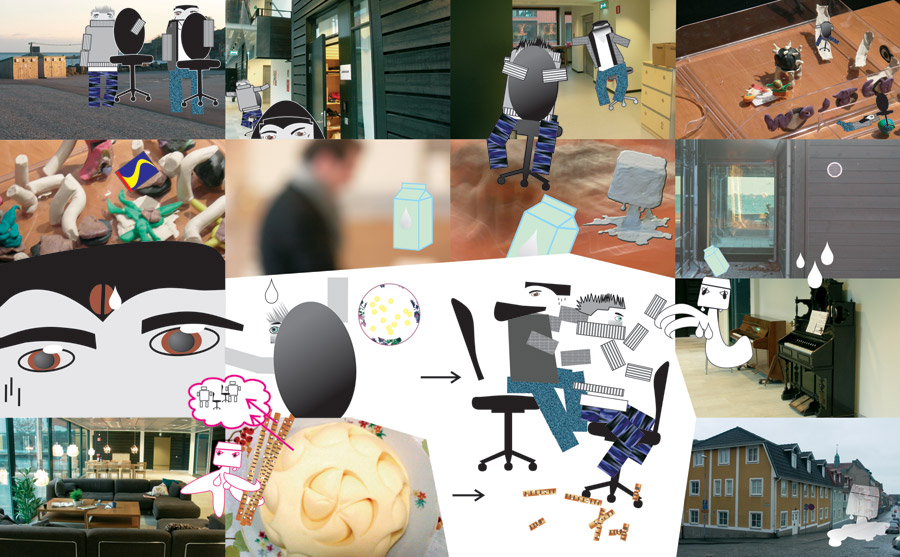 Malgorzata Jablonska, The Race, from the series New Legends of the City of Karlshamn,2008
WYSPA INSITUTE OF ART
MARYAM JAFRI - Stages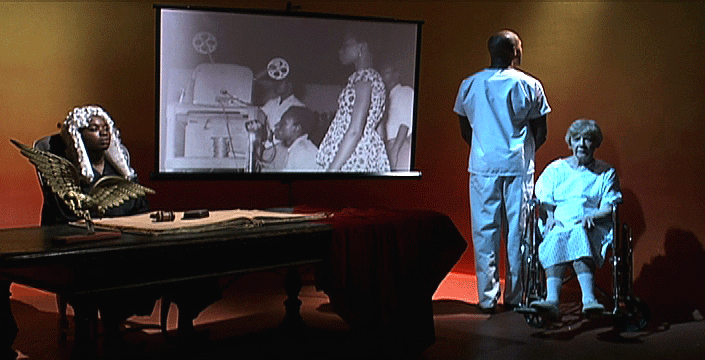 Staged Archives
ROCKBUND ART MUSEUM
ZHANG HUAN: Q CONFUCIUS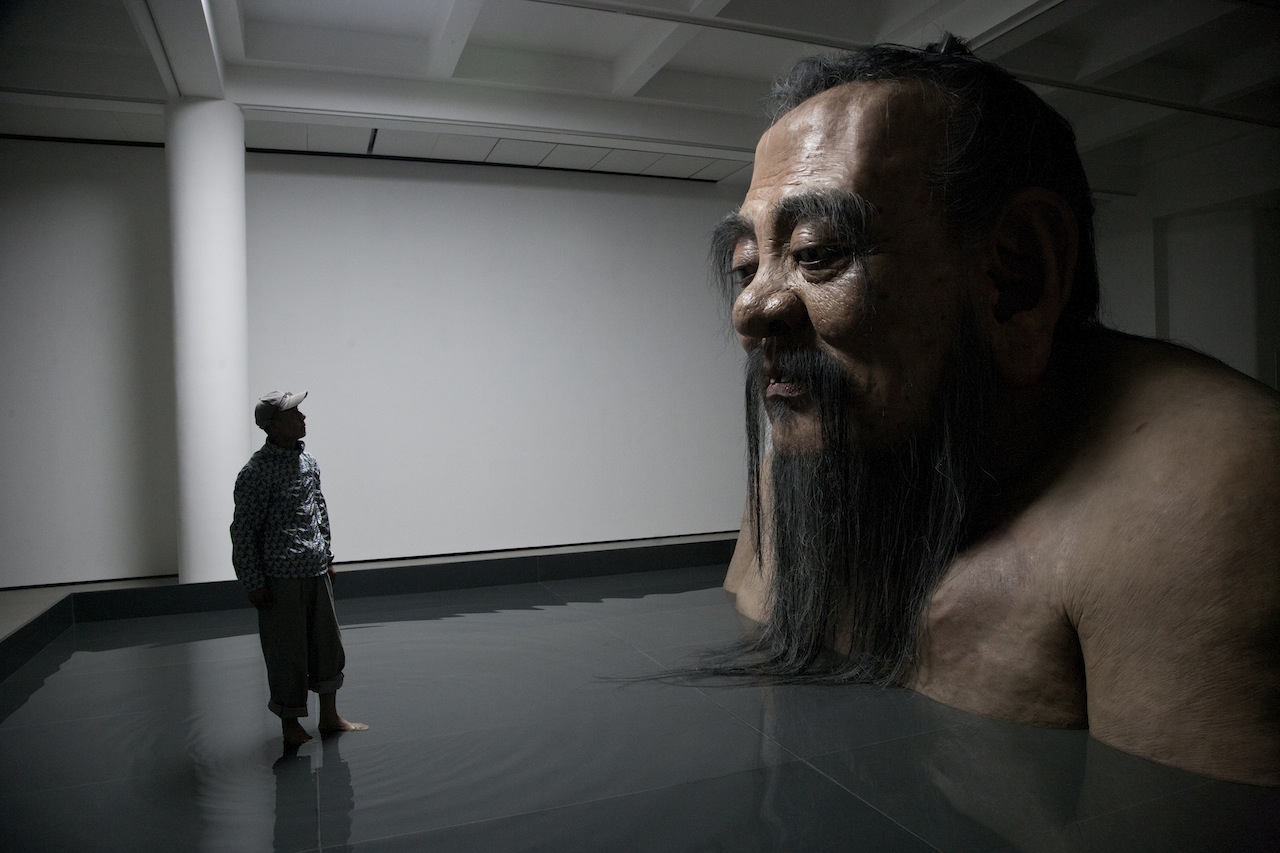 Institute of Modern Art at the Judith Wright Centre of Contemporary Art
Diana Thater Chernobyl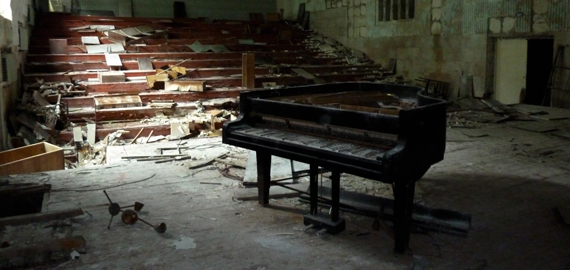 Courtesy Hauser + Wirth, London
Drawing Down the Moon
Mikala Dwyer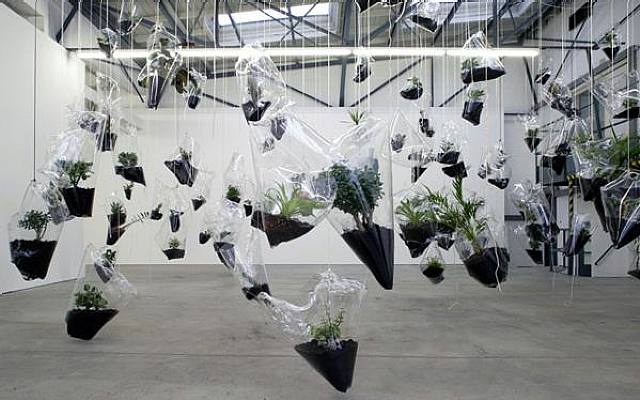 The Hanging Smoking Garden
MUSEUM OF CONTEMPORARY ART
CHRISTIAN MARCLAY: THE CLOCK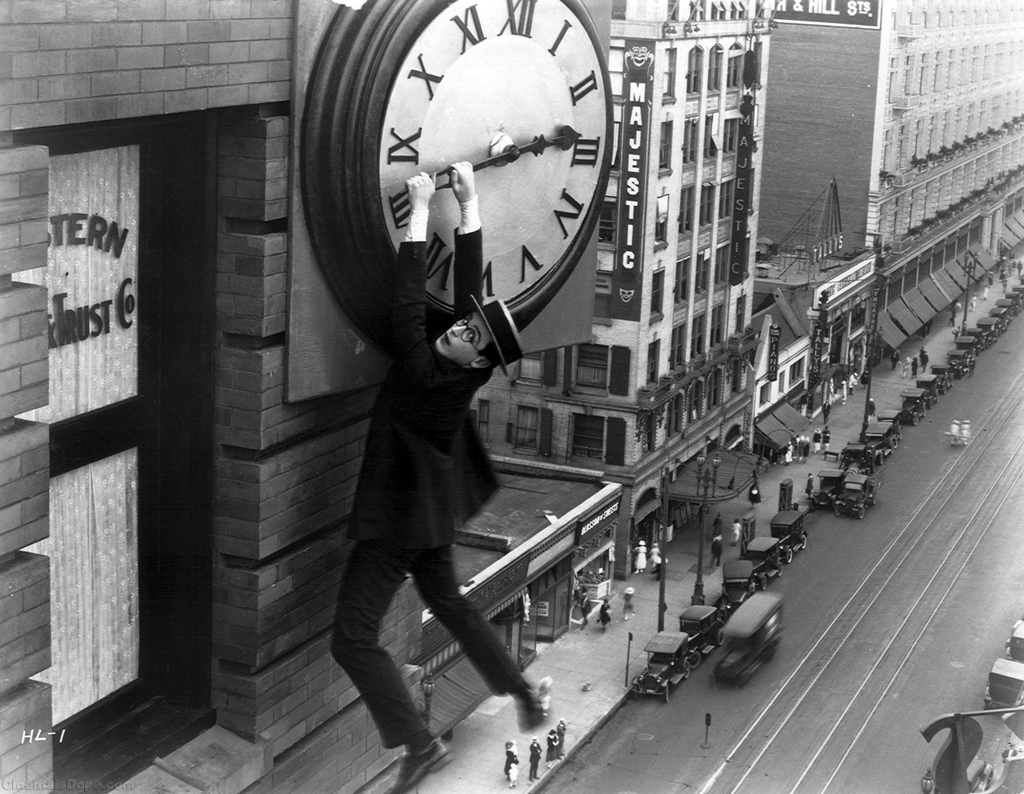 @ Christian Marclay, Courtesy White Cube,London
RAFAEL LOZANO-HEMMER : RECORDERS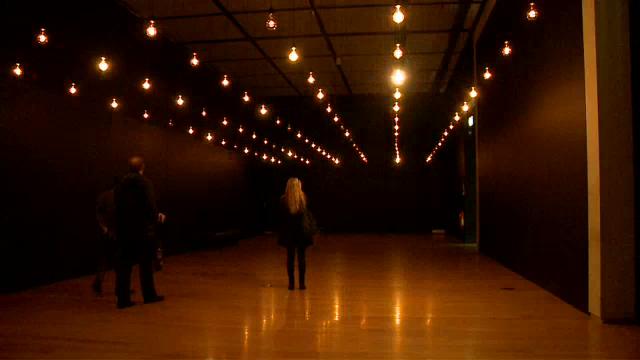 DIGITISING CONTEMPORARYART
(DCA)