INTERVART/ONE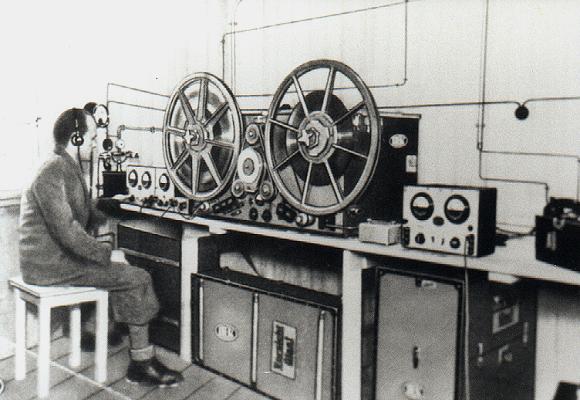 @courtesy Radio Museum of the City of Fürth

A CONVERSATION WITH GILBERT & GEORGE
The first retrospective in 20 years of work by the legendary team of British artists Gilbert & George has inspired a wide range of public programs was presentedl at the Brooklyn Museum. The exhibition of Gilbert & George's art comprises more than ninety pictures produced since 1970, among them more than a dozen that will be seen only in the Brooklyn presentation.
Brooklyn Museum was the final venue of an international tour of the first retrospective in more than twenty years of work by the internationally acclaimed artists Gilbert & George. The exhibition comprises more than eighty pictures created since 1970, among them more than a dozen that are only in the Brooklyn presentation. The exhibition traces their stylistic and emotional evolution through their pictures and art in other media, ranging from charcoal on paper sculpture from the early 1970s to postcard pieces to ephemera dating back to the 1960s.

Gilbert and George met in 1967 while students at St. Martin's Art School in London. They began to create art together, developing a uniquely recognizable style both in their pictures and in their presentations of themselves as living sculptures. Over more than forty years, they developed a new format that created large-scale pictures, which are visually and emotionally powerful, through a unique creative process. Most of their pictures are created in groups and made especially for the space in which they are first exhibited.

The artists' art, which is sometimes seen as subversive, controversial, and provocative, considers the entire cosmology of human experience and explores such themes as faith and religion, sexuality, race and identity, urban life, terrorism, superstition, AIDS-related loss, aging, and death. Included in the exhibition are selections from the Ginkgo Pictures, which was part of the exhibition that represented the United Kingdom at the 2005 Venice Biennale; examples from the 1974 Cherry Blossom Pictures: Finding God, 1982, a huge, complex composition featuring images of the artists, several young men, and a cross; and more recent works, among them two pictures from the Six Bomb Pictures, created for the inaugural presentation of the exhibition at Tate Modern. The Six Bomb Pictures was intended by the artists to be seen as modern townscapes reflecting the daily exposure in urban life to bomb threats and terror raids.
This conversation took place during the installation of the exhibition prior to its opening at the Brooklyn Museum interview